By Jim Frye
Much of Disney's new The Jungle Book, in theaters now, is built on the shoulders of Disney filmmakers who've come before, from the robust story development, to mixing live-action with animation, to the relentless drive to push technology. The film's director, John Favreau—who directed Marvel's Iron Man and its sequel—tried to follow in Walt's footsteps to create the film. "Walt was always about pushing the limits of technology, and mixing the old myths and the old stories with cutting-edge technology," says Favreau. "Think of the Audio-Animatronics®, and Fantasound, and the multiplane camera, and the level of photo-realism in his renderings, or even the fact that he did a full-length animated feature film—people felt emotional watching Snow White; people never thought of [animation] that way before."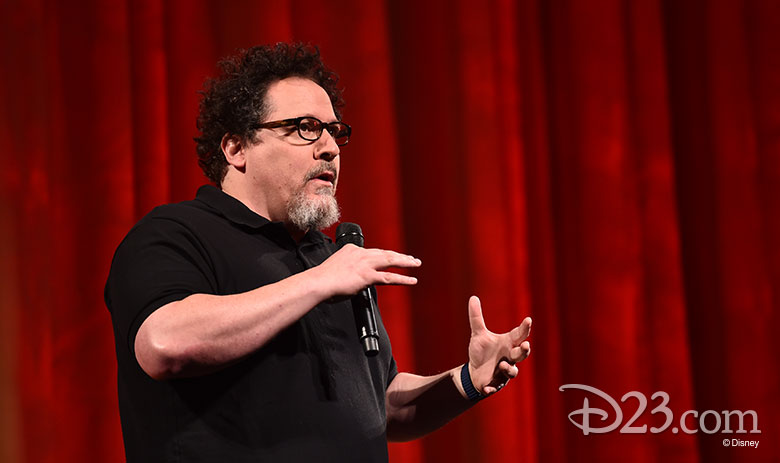 He goes on: "[Walt] did Steamboat Willie and synced it up to audio tracks and picture. Pixar tells a great story and showed us computer animation for the first time with Toy Story—that was the magic combo that Walt really refined. And so we try to honor that approach here."
PUSHING TECHNOLOGY TO HELP TELL THE STORY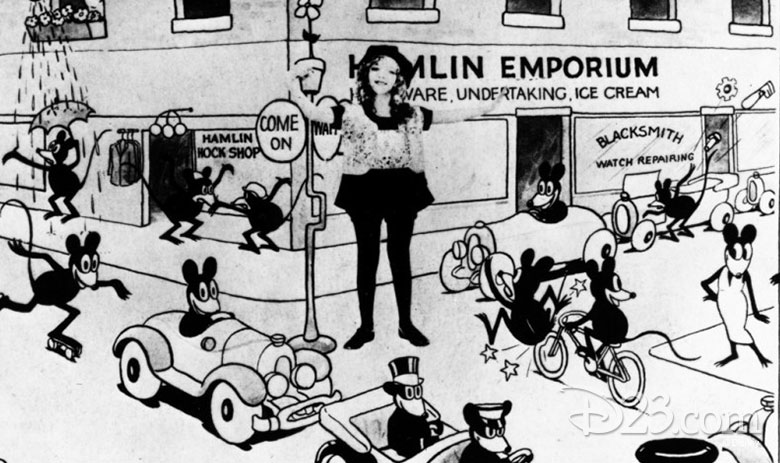 Favreau points out that The Jungle Book's blend of live-action and computer-generated imagery harkens back to Walt's first attempts with animation. "We have a live-action kid in a virtual, animated environment, just like Walt did with Alice," he says, referring to the Alice Comedies, a series of shorts featuring a young live-action girl in an animated environment. "We're constantly exploring and reinventing," he says. "This process is so technical, and so different from anything I've done and quite a bit different than anything anybody's done."
According to Favreau, when discussing the film with Alan Horn, chairman, Walt Disney Studios, Horn asked, "Why not use the technology to create a whole world that transports you? Why be limited by going off and shooting plates? Let's really embrace this new technology and see what we can get if we push it to its limit."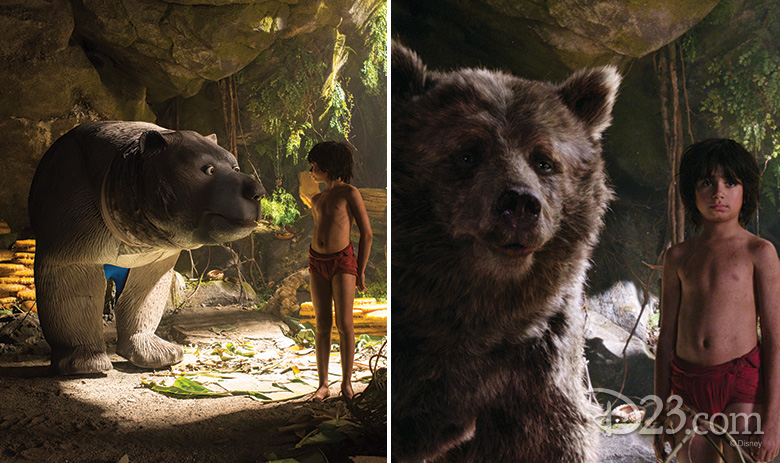 Favreau jumped at the opportunity. He wanted to use the most advanced technology to tell the best, most realistic story in a new and innovative way. And the technology behind The Jungle Book is innovative, to say the least. Favreau worked with Oscar®-winning visual effects supervisor Rob Legato (Avatar, Hugo, Titanic, Apollo 13), Moving Picture Company's visual effects supervisor Adam Valdez (Maleficent) and WETA's visual effects supervisor Dan Lemmon (The Lord of the Rings: The Fellowship of the Ring and The Return of the King) to marry performances from the acclaimed voice cast—which includes Oscar winners Ben Kingsley, Lupita Nyong'o, and Christopher Walken, along with Bill Murray, Idris Elba, and Scarlett Johansson—with action from CG animals that look real enough to touch. From the start of production, Favreau told the creative team, "If the animals don't look like they're talking, the movie doesn't work."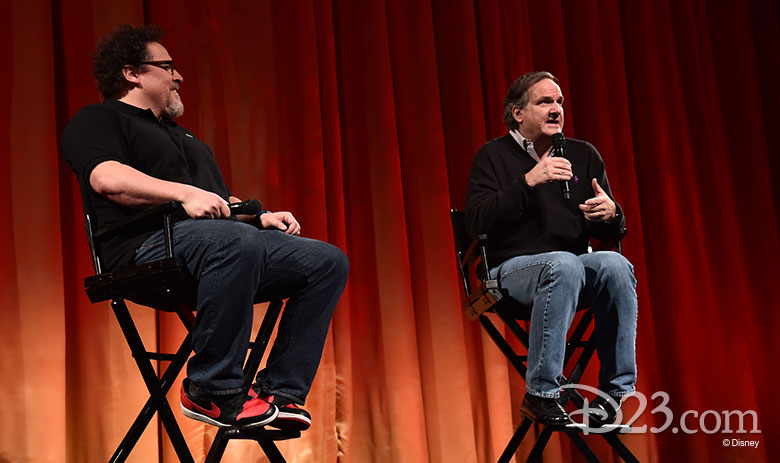 "Everyone sort of supported how we were going make this film, which is to forget that we have a computer," says Legato. "I have never have been quite as supported as I have been on this, to allowing us to invest in the tools to bring this to life. And it's kind of exciting for me because it bodes well for the future. You could shoot anything, create anything, and not just reserve it for a film that has larger-than-life superheroes or big destruction, but also simple, beautiful stories."
The filmmakers studied footage of wild animals, and each animal brought to life in the film necessitated a different approach. "Dogs or wolves are very expressive with their eyebrows, so you could get away with a lot—but not so much with their mouth. Cats don't use their eyebrows. Bears use their lips and eyebrows. Each animal gave us a different set of tools to use," Favreau explains.
Legato details that the process was fluid. "You really can't do it in 1s and 0s," he says, referencing binary computer code and explaining how technology and artistry had to go hand-in-hand in bringing The Jungle Book to life. "You really have to play with it. Go one way. Go another way. Go larger. Go smaller. And that's what we tried to imbue this particular film, is it feels like we really conventionally shot it. We used a computer, but you don't see the computer."
THE CINEMATOGRAPHY
Favreau stressed the importance of great cinematography, which might sound a bit counterintuitive considering the digital environments of the film, but that's not necessarily so. "Cinematography's such an art form and it's such a delicate art form," he says. "What separates a beautifully filmed computer-generated movie from one that isn't is the art of when and where you put a light. Or how you frame it. All those various things. All of the shot selection."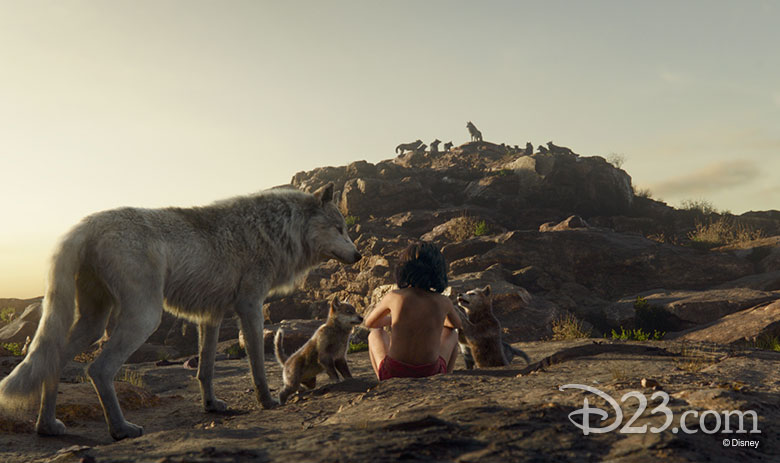 He continues: "But still you need the personality and the humor and the charm and the emotion of the characters. That's really what Jungle Book represents. People don't think about Jungle Book and necessarily think about action. It's fun to have it, but really what you think about is the characters in relationships. And that's where our cast comes into it."
INTEGRATING THE CAST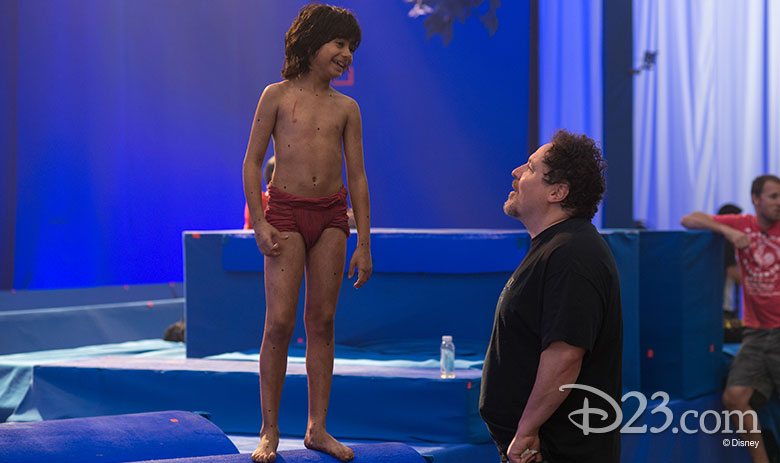 The filmmakers began with an extensive storyboarding process that allowed the artists to design a workflow, a system, and VFX pipeline that could capitalize on the most up-to-the-minute movie magic. What audiences will see on film is ultimately a seamless blend of photo-real animation and live-action shooting. Neel Sethi, the young actor who plays Mowgli, is the only live-action actor to appear in the film and his performance was filmed on a Los Angeles soundstage. Practical sets—containing elements that were absolutely necessary for a particular shot—were blended with the CG environment that had been created as part of the pre-visualization process. "It's never really been done this extensively," Favreau says, "in every scene—in every shot. We could look at the monitor and see the virtual set we'd already built and how it married perfectly into that environment. We could move the camera and see off into the distance—we could see every mountain and tree that was supposed to be there."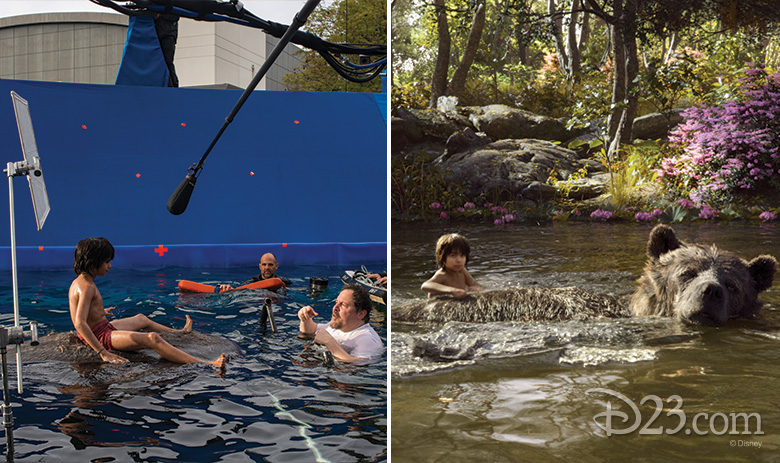 As a fan of the animated classic, Favreau favored this innovative approach toward a live-action The Jungle Book from the start. "The idea of going out to the jungle and shooting this, it just felt like it wouldn't have the magic that the 1967 film had," Favreau observes.
Favreau points to recent films like Star Wars: The Force Awakens, which have embraced film along with new digital technology. "I think we have to push technology as far as we can because there are other things that digital art is better for, and when it comes to such complicated visual effects and putting all these elements together, I want to see digital continue to grow." He adds, "I think what's wonderful is now people are starting to appreciate [format], and format is a part of the conversation. And I think the people who win are the audience."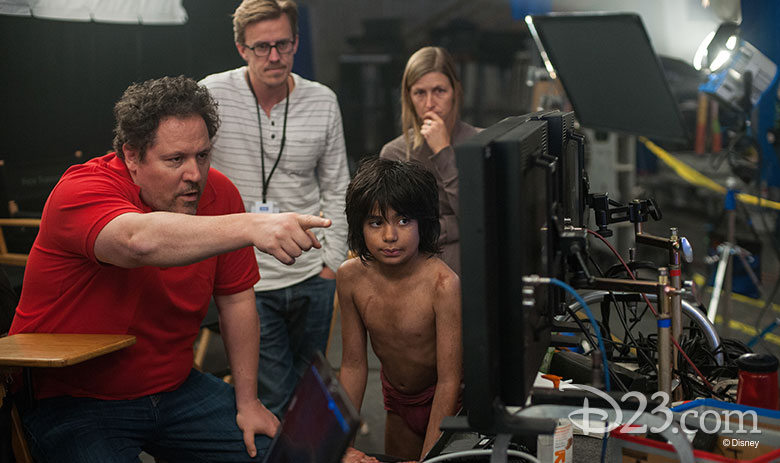 "And this is part of what I learned working on the film Chef," he concludes. "A chef relies on all these other artists and talented people to present their vision. They can't cook every plate, every dish. And the relationship, as I watched these chefs and studied them, of how you get people to bring what they can to the table, elevate their game and take pride in what they're doing, take ownership that they did this—this was all done by a team of people who were working very hard."