By Nicole Nalty
The struggle between good and evil is at the core of many great stories, and The Jungle Book, in theaters April 15, is no exception. Shere Khan, an intimidating tiger, seeks revenge on mankind and plans to act out this revenge on Mowgli, a young boy living in the jungle. In a battle between boy and Bengal tiger, who will prevail?
Here's a closer look at the two opponents: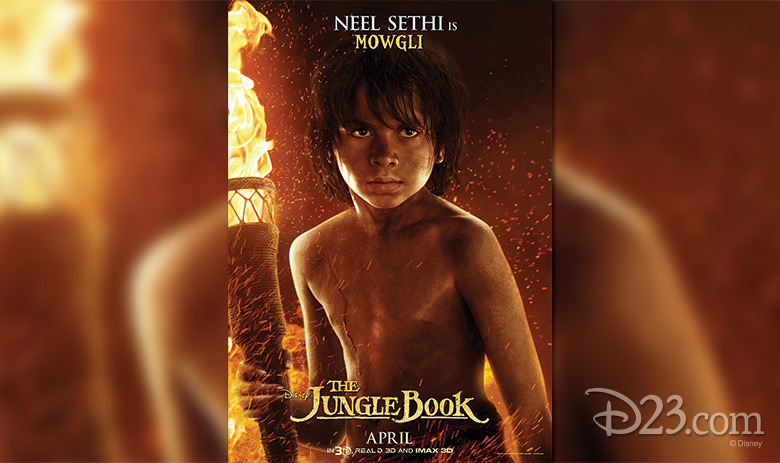 MOWGLI (Neel Sethi)
At the heart of The Jungle Book is Mowgli, portrayed by Neel Sethi in his feature debut. Abandoned as an infant, Mowgli is raised in the jungle by a pack of wolves. When Mowgli learns that the jungle can no longer be his home, he begins the adventure of a lifetime, joined by friends Bagheera and Baloo, and encountering foes like King Louie, Kaa, and the sinister Shere Khan along the way.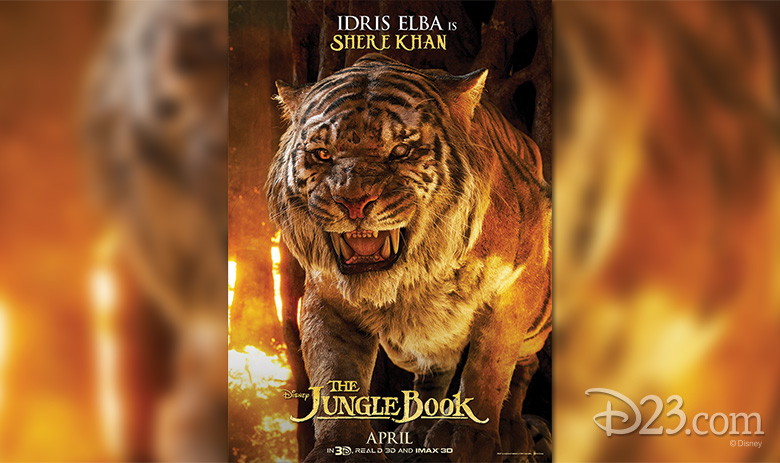 SHERE KHAN
A sleek Bengal tiger, Shere Khan has been scarred by mankind—we mean that quite literally. The threatening tiger has one goal: to keep man and man's fire out of the jungle. Which means, unfortunately for Mowgli, the man-cub is definitely on the tiger's radar. Shere Khan's intimidating presence paired with the powerful voice of Idris Elba makes for a vicious villain in the upcoming film. Take a look!
Can't wait to see The Jungle Book? Enjoy a complimentary screening with D23!