By Nicole Nalty
The Jungle Book is swinging into theaters April 15! All of your favorite characters are coming to life as never before with the help of stunning special effects and talented voice actors—including two of Mowgli's greatest protectors, Bagheera and Baloo. While both love and care for the man-cub, their approaches are as different as day and night. Keep reading for a closer look at Bagheera and Baloo, and for a special clip from the film!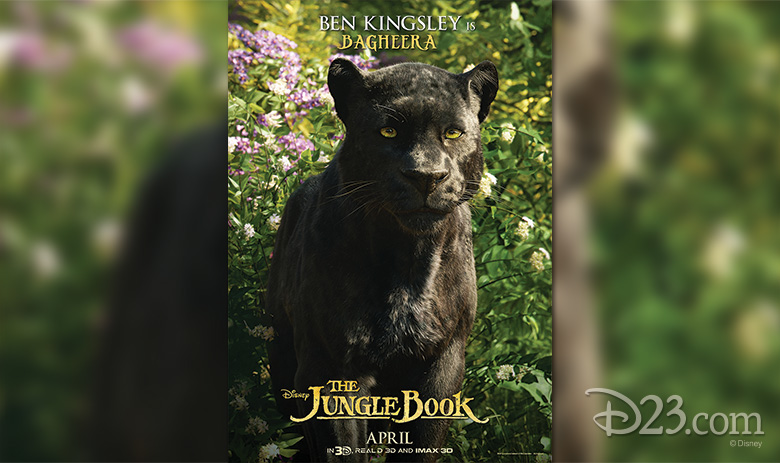 BAGHEERA
Ben Kingsley voices Bagheera, a black panther with piercing eyes and a powerful presence. After rescuing him as an abandoned infant, Bagheera takes Mowgli under his… paw as he grows into a young boy living in the jungle. As the man-cub grows older, Bagheera continues to push Mowgli to leave the jungle, even when Mowgli finds new friends and adventures along the way.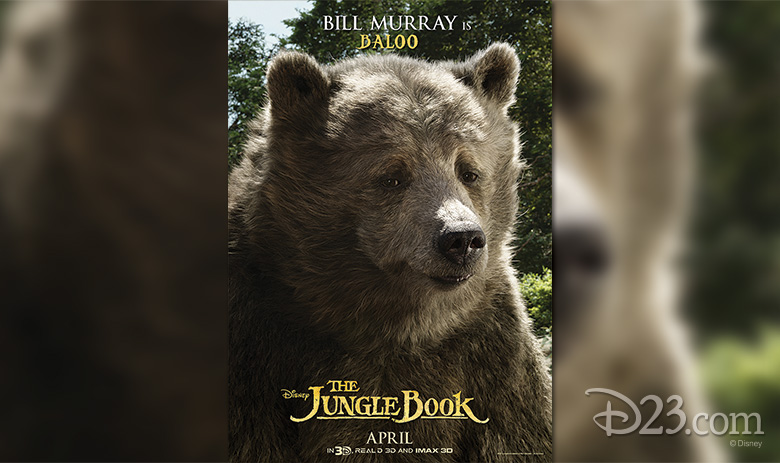 BALOO
After being banished from the jungle, Mowgli meets Baloo, a free-spirited bear who quickly becomes fond of the man-cub. Baloo's bohemian style shows Mowgli how to live in the jungle with a carefree attitude and, dare we say, with just the bare necessities.
Can't wait to see The Jungle Book? Enjoy a complimentary screening with D23!
Here's your first look at Bagheera and Baloo on the big screen: