Live-Action The Jungle Book Roars to Life with New Trailer
Reacquaint yourselves with Mowgli and his animal friends (and foes) in this brand-new teaser trailer (above) for Disney's The Jungle Book—an epic live-action retelling of Rudyard Kipling's timeless stories, inspired by Disney's classic animated film. Directed by Jon Favreau (Iron Man), The Jungle Book follows man-cub Mowgli (newcomer Neel Sethi) as he realizes he's no longer welcome in the jungle when fearsome tiger Shere Khan (voice of Idris Elba) promises to eliminate what he sees as a threat. Abandoning the only home he's ever known, Mowgli embarks on a journey of self-discovery, guided by panther Bagheera (voice of Ben Kingsley) and free-spirited bear Baloo (voice of Bill Murray). Scarlett Johansson, Christoper Walken, Lupita Nyong'o, and Giancarlo Esposito also lend their dulcet tones to the film.
The Jungle Book—which seamlessly blends live-action with photorealistic CGI animals and environments to immerse audiences in a breathtakingly lush world—swings into theaters in 3-D on April 15, 2016!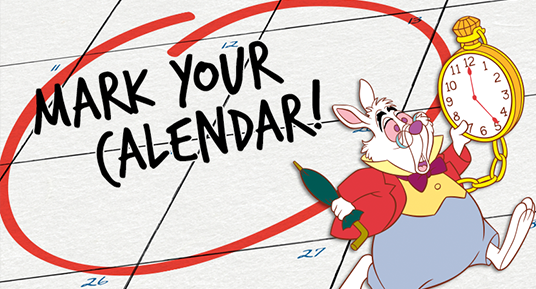 Save the Date!
Be sure to mark these upcoming Disney events on your calendar:
D23 and Walt Disney Archives


Fall 2015


D23 Member VIP Nights at The Lion King


September 19-20


Never Had a Friend Like D23


September 26


The Art of Disney—Featuring 75 Years of Pinocchio


October 3


D23's Sip & Stroll


November 6


VIP Studio Experience with Disney Legend Andreas Deja


November 7


D23 Day at the Walt Disney Studios and Archives


Studios




November 25


The Good Dinosaur opens in theaters.


December 18


Star Wars: The Force Awakens opens in theaters.


January 29


The Finest Hours opens in theaters.


March 4


Zootopia opens in theaters.


April 15


The Jungle Book opens in theaters.

Parks


September 15, 18, 20, 22, 25, 27; October 1, 2, 4, 6, 8, 9, 12, 13, 15, 16, 18, 20, 22, 23, 25, 27, 29, 31; and November 1


Mickey's Not-So-Scary Halloween Party at Magic Kingdom Park


September 25, 28, 30; October 2, 5, 7, 9, 12, 14, 16, 19, 22, 23, 25, 27, 29, 31


Mickey's Halloween Party 2015 at Disneyland


September 25-November 16




Epcot International Food & Wine Festival




November 8, 10, 12, 13, 15, 17, 19, 20, 29; and December 1, 3, 4, 6, 8, 10, 11, 13, 15, 17, 18


Mickey's Very Merry Christmas Party at Magic Kingdom Park


Television




September 22


The Muppets premieres at 8 p.m. ET/PT on ABC.


September 26


Marvel's Guardians of the Galaxy premieres at 9:30 p.m. ET/PT on Disney XD.


November 30


It's Your 50th Christmas, Charlie Brown airs at 9 p.m. ET/PT on ABC.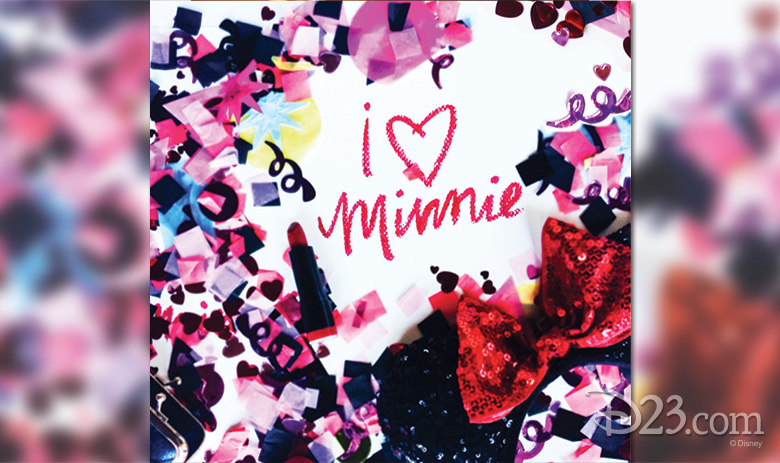 @MinnieStyle Takes to the Instagram Runway
She's a true style icon, and still turns heads in the worlds of beauty, fashion, and pop culture even after 70-plus years… Minnie Mouse has a signature style all her own, and Disney's recently brought all things Minnie to Instagram with the launch of @MinnieStyle—a new account showcasing her ongoing fashion influence. @MinnieStyle will feature Minnie-inspired looks from the global fashion community; everyday fashion inspiration; couture and ready-to-wear designer collaborations; and celebrities, bloggers, and so much more!
Minnie's iconic style—including polka dots, bows, and that legendary color palette—are also being celebrated this month with events at both New York and London fashion weeks. In NYC, Disney collaborated with Refinery29 and CONFETTISYSTEM to create a Minnie Mouse-inspired room for Refinery29's interactive Fashion Week funhouse "29Rooms." Later this month, Disney and the British Fashion Council will host the "Minnie: Style Icon" exhibition for London's Fashion Week, curated with help from model and photographer Georgia May Jagger.
Keep an eye on the new @MinnieStyle Instgram account for fun news and images from these ever-so-fashionable events, and be sure to follow @DisneyD23 for even more Disney magic!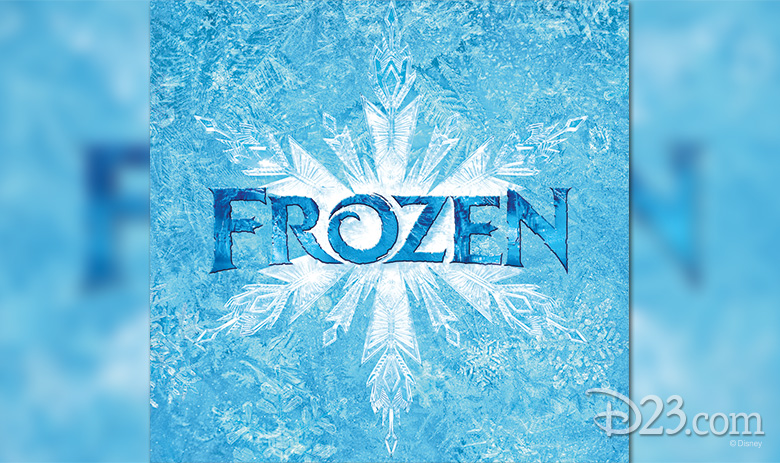 Frozen Front to Sweep into Disney California Adventure Park in 2016
Soon, you'll have a whole new way to "Let It Go" at the Disneyland Resort! The story of Disney's hugely popular animated film Frozen will come to life in an all-new theatrical production at the Hyperion Theater at Disney California Adventure Park in Summer 2016. The new musical show will immerse guests in the world of Frozen like never before, with all-new costumes and sets; amazing special effects; and eye-catching scenic transformations.
With Elsa, Anna, and Olaf set to frost over the Hyperion Theater stage, our favorite scoundrel-with-a-heart-of-gold, Aladdin, will make a final wish and set his beloved Genie free. The cast of the award-winning Disney's Aladdin—A Musical Spectacular will take its final bow on January 10, 2016, after nearly 14,000 shows! So don't worry: That means there's still time to enjoy some Agrabah magic before we set sail for Arendelle…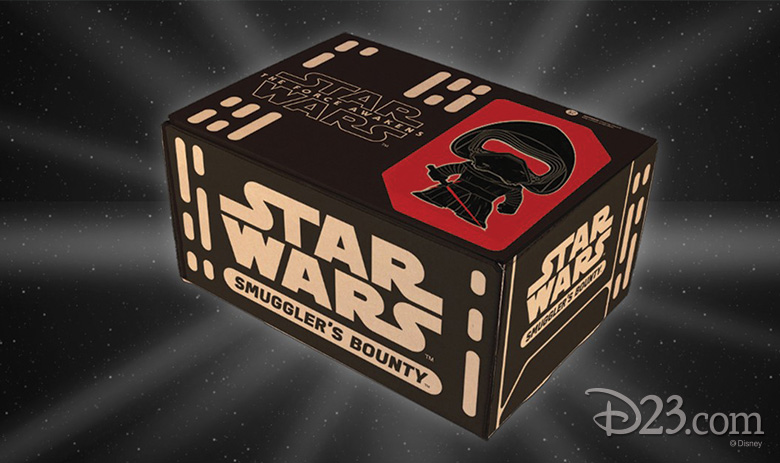 Join the Republic with Star Wars "Smuggler's Bounty" Subscription Box
Our pals over at StarWars.com have combined forces with Funko (makers of totally awesome collectible goodies) to create "Smuggler's Bounty," the only official Star Wars subscription box in the entire galaxy! For just $25 every other month, members will receive a box full of Star Wars-themed Funko items that focus on a different part of the Star Wars universe. The premiere box—themed, naturally, "The Force Awakens"—will ship this November and contain two exclusive Pop! vinyl bobbleheads from the upcoming film Star Wars: The Force Awakens. Plus, it'll feature a host of other surprises that'll excite fans on both sides of the Force.
Boxes will ship every two months, and there are two member levels available: a monthly plan, and an annual plan that includes a mystery reward. Let the Dark Side win (just for a little while!) and sign up today at smugglersbounty.com for the debut box.
The World Will Know Her Name: Marvel's Jessica Jones on Netflix
After a doomed ending to a short stint as a superhero, Jessica Jones is rebuilding her life—and her career as a New York City detective who gets pulled into cases involving people with extraordinary abilities. You'll meet Jessica, and learn all about Alias Investigations, when Season One of Marvel's Jessica Jones (rated TV-MA) premieres on Netflix this fall! All 13 one-hour episodes will hit the streaming service (in territories where it's available) on November 20, when the clock strikes 12:01 a.m. PT.
To celebrate the new show—which stars Krysten Ritter (Breaking Bad), David Tennant (Doctor Who), and Carrie-Anne Moss (The Matrix trilogy)—Marvel's released a special teaser trailer, above. Check it out, and stay tuned for more info about Jessica and her exploits as it becomes available…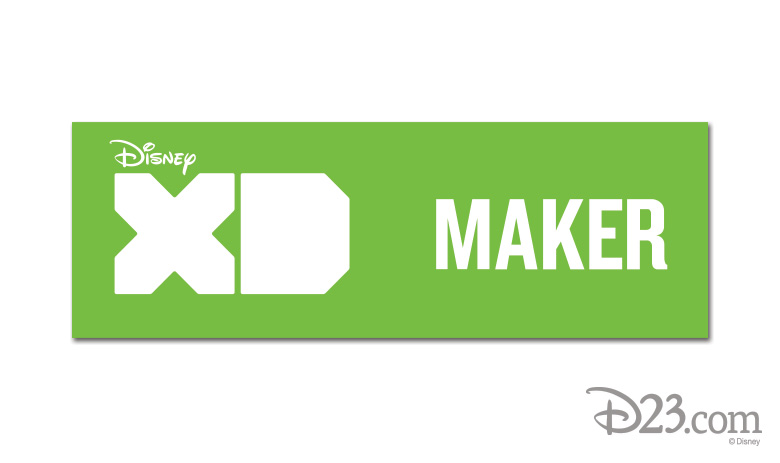 Disney XD and Maker Studios Launch New Initiative
Ever wanted a chance to become Disney's "next big thing"? You're in luck: Disney XD and Maker Studios just joined forces on Disney XD by Maker, a new initiative to search for and develop the next generation of creators for DisneyXD.com, the WATCH Disney XD app, and original TV series pilots for Disney XD cable and satellite channels around the world.
Disney XD by Maker will not only "incubate" cool content with Maker's leading creators, but it'll also use the Maker Offers platform to allow up-and-coming creators around the world to participate. Videos created through the initiative will be distributed through various YouTube channels, with the potential for Disney XD to distribute 'em across its own digital and traditional platforms—and the best of the best may even be developed further into actual television pilots for Disney XD!
Sound amazing? Are you over 18 years old? Perfect—then apply to be part of the initiative at makerstudios.com/DisneyXD. Good luck, creators!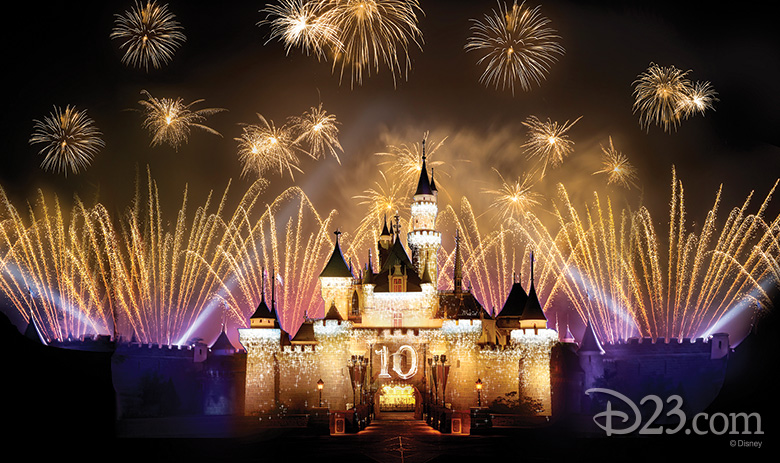 Hong Kong Disneyland Celebrates 10 Years
Hard to believe it's been a full decade since Hong Kong Disneyland first threw open its doors to guests of all ages. Just last week, the resort celebrated this fabulous milestone by kicking off a gigantic "Happily Ever After" celebration. The year-long event is filled with exciting new entertainment and a brand-new Fantasyland experience.
A special ceremony (complete with spectacular fireworks over Sleeping Beauty Castle) recently heralded the Resort's anniversary, and details of the "Happily Ever After" celebration were revealed: An all-new stage show, Mickey and the Wondrous Book, opens on November 17 at Disney's Storybook Theater and includes some of Disney's most beloved characters and stories. At night, guests will be dazzled by an enhanced Disney in the Stars Fireworks show featuring cutting-edge technology, lighting effects, and video projection. Plus, Fairy Tale Forest comes to Fantasyland in December, in which guests can walk through a winding, living storybook realm based on Disney fairy tales.
Happy anniversary, Hong Kong Disneyland! Here's to many more!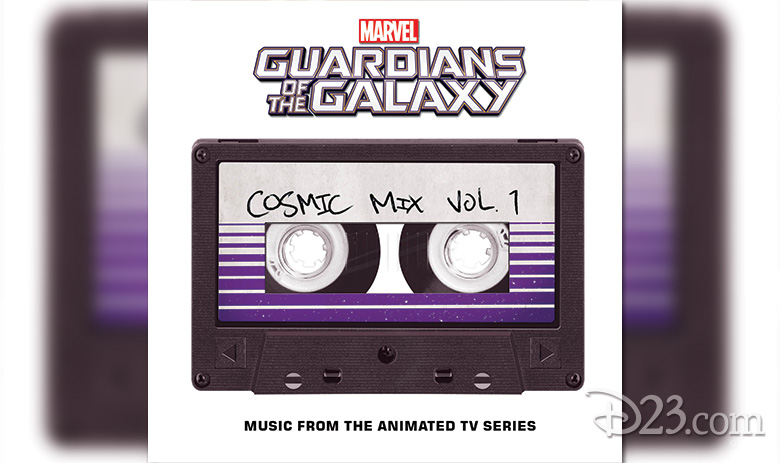 Get Your Groove On with Guardians of the Galaxy Animated Series Soundtrack
We don't know about you, but we're ready to shake our collective groove thing to another Guardians of the Galaxy soundtrack (Those first two compilations, released last year, were fantastic!). Thankfully, Marvel Music is readying the soundtrack to the upcoming Guardians of the Galaxy animated series, and it'll hit store shelves on October 16! "Marvel's Guardians of the Galaxy: Cosmic Mix Vol. 1 (Music from the Animated Television Series)" is a collection of 12 songs featured in the show's upcoming first season.
Tracks include hits such as Blue Swede's "Hooked on a Feeling," Queen's "Don't Stop Me Now," Thin Lizzy's "Boys Are Back in Town," and Peaches and Herb's "Shake Your Groove Thing." Might just be the perfect playlist for your upcoming Halloween party…
Marvel's animated Guardians of the Galaxy series debuts with a special one-hour premiere featuring back-to-back episodes on Saturday, September 26 at 9:30 p.m. ET on Disney XD.