By Jim Frye
Here's something we can all toast!
With a bevy of great food, incredible chefs, and arguably some the most respected (and popular) vineyards anywhere in the world, California is a foodie paradise. Just ask Disney Legend Kurt Russell, who fell in love with the wine regions north of Los Angeles during film shoots and eventually created his own label—Gogi Wines, based in Los Alamos—which produces some of the region's most elegant Pinot Noirs and Chardonnays. And seeing as how the popularity of Russell's wines can sometimes make the bottles hard to find, it's exciting to hear that guests can sample and buy Gogi to their heart's content this spring at the Disney California Adventure Food and Wine Festival! (And all year long, too!)
Kicking off March 10, the Festival encourages guests to discover new dishes and drinks from all across the Golden State, including Kurt Russell's Gogi wines. "Our wines are at the Alfresco Tasting Terrace there in Disney California Adventure and also at Steakhouse 55, Club 33, and all over Walt Disney World—and even at Shanghai Disneyland," Russell says. "My history with Disney has been significant."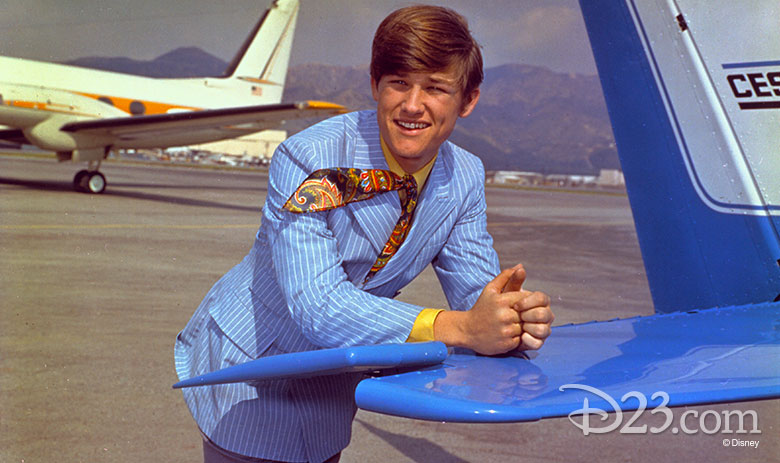 And when he says "significant," he's not kidding. In addition to his next role as Ego, the father of Chris Pratt's character in Marvel's summer film Guardians of the Galaxy Vol. 2, Russell has played a number of iconic Disney characters, such as the unforgettable Dexter Riley in the classics The Strongest Man in the World; Now You See Him, Now You Don't; and The Computer Wore Tennis Shoes. There's also The Horse in the Gray Flannel Suit, Sky High, and the inspiring Miracle, about the 1980 United States Olympic hockey team. "I've starred in more movies for Walt Disney than anybody," Russell laughs. "At least I've been told that."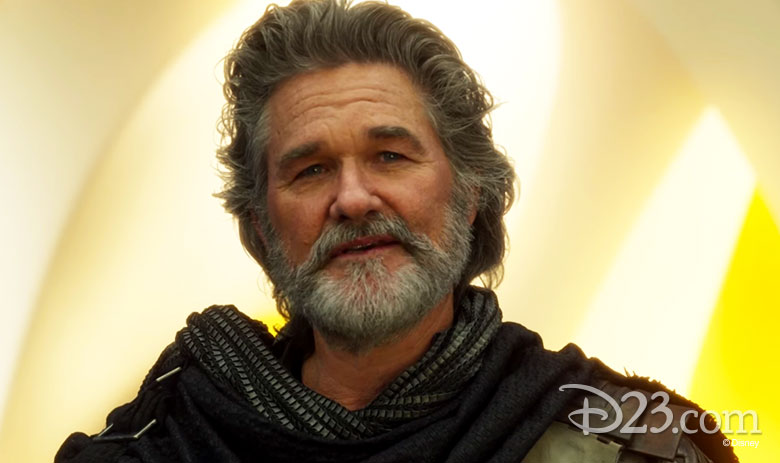 Coming back to work for Disney [Marvel] in Guardians is like returning home for Russell. "It's been a relationship," he says. "I've just kept this contact and recently, because of my involvement with Gogi Wines, I've regenerated my relationship with Disney in a very big way, and it's a growing thing. Gogi Wines are a big part of getting the word out that there's this growing reputation about Disney having great food and great wine. I love being a part of that. So my relationship has grown with them. It's just always been a part of my life."
At Disney parks, Russell's Gogi Wines are part of what's known as the Disney Family of Wines, a carefully curated wine list featuring vineyards that have a connection to Disney. These wines, which can be found at many restaurants throughout Disney Parks & Resorts, include Fess Parker Winery, from the Disney Legend best known for his role as Davy Crocket; MacMurray Ranch Wines from Fred MacMurray, the first Disney Legend, fondly remembered for his portrayal of Professor Ned Brainard; Silverado Vineyards, owned by part of the Disney family; and Lasseter Family Wines, by John Lasseter, chief creative officer, Pixar and Disney.
"I'm involved heavily now with Disney," Russell adds. "They sell my wines at some of their best restaurants, and it's something they want the word to get out about. They want to be known as a place that not only has this incredible history of theme park adventures that nobody else can provide, but also they are becoming more and more known for the fact that they are also connected with great food and wine."
And what better way to find out about all those tasty offerings than at the Disney California Adventure Food and Wine Festival. "I'm involved with the Food and Wine Festival this year," Russell says. While the Winemakers Dinner, featuring a variety of blends from the Disney Family of Wines (including Gogi Wines), is sold out, you can sample some of the winery's best grapes at the Festival Showplace (Goldie Chardonnay will be available March 10 – March 31, 3 Bings Pinot Noir will be available April 1– April 16), or during a wine education seminar on Saturday, April 15 (purchase tickets here).
If this is your type of fun, then come out to the Disney California Adventure Food and Wine Festival to sample and buy Russell's Gogi Wines, along with all the other Disney family of wines. And make sure to check out Russell's newest role in Guardians of the Galaxy Vol. 2, hitting theaters May 5. And make sure to raise a glass to him, preferably filled with a Gogi Wine!