By Nicole Nalty
We love all things Disney for so many reasons, not the least of which are the creativity and careful thought that go into each attraction, film, TV episode—the list goes on and on! At Disney Parks, even a glass of wine tells a story—as only Disney can. The Disney Family of Wines is a carefully curated wine list featuring vineyards that have a connection to Disney's past, present, or future. You can find a selection of these wines at many restaurants throughout Disney Parks & Resorts, including Carthay Circle Restaurant and Alfresco Tasting Terrace at the Disneyland Resort, and Grand Floridian Café and Be Our Guest Restaurant at Walt Disney World Resort. Read on to see how each vineyard's branches tie to The Walt Disney Company.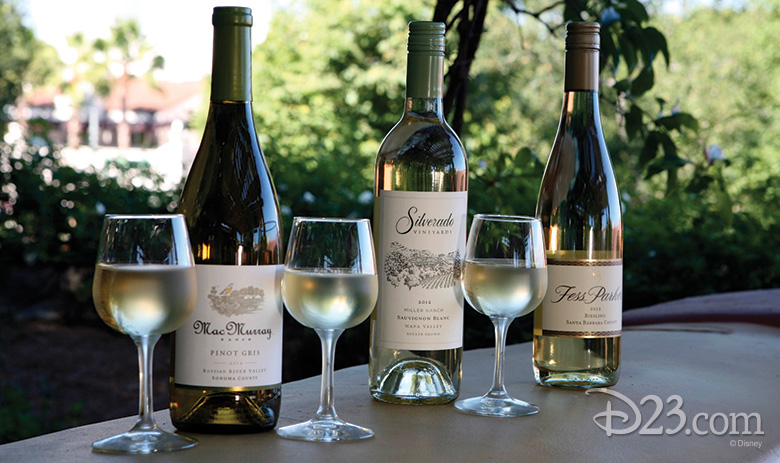 Fess Parker Winery—Disney Legend Fess Parker is best known for his role as Davy Crockett on the Disneyland television series. Fess Parker was one of the first guests inside Disneyland park, so it's fitting that his wine is served at the Disneyland Resort.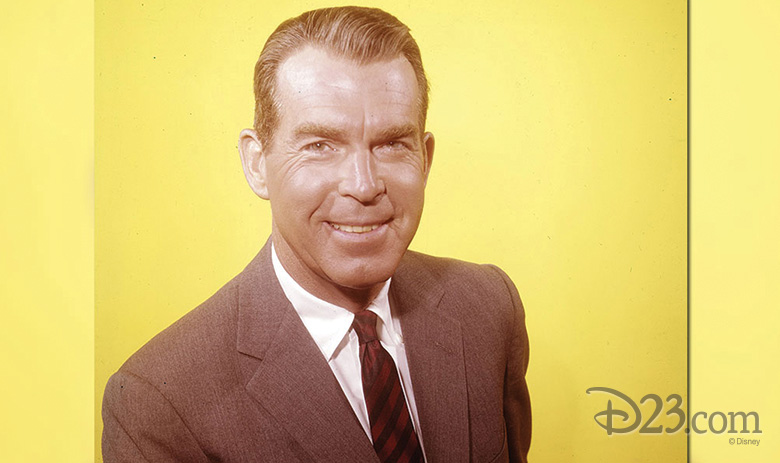 MacMurray Ranch—The first Disney Legend, Fred MacMurray, is best remembered as Professor Ned Brainard in The Absent-Minded Professor (1961) and Son of Flubber (1963). Fred MacMurray also starred in Disney's first live-action comedy, The Shaggy Dog (1959).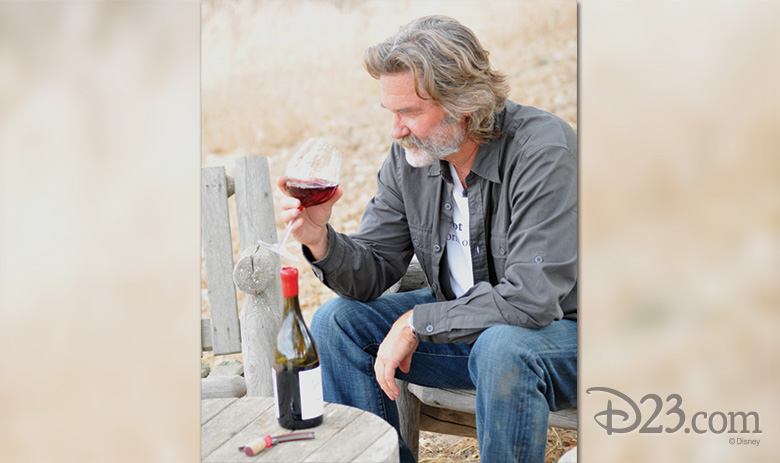 GoGi Wines—Kurt Russell has starred in 12 Disney films (including Follow Me, Boys!, starring fellow Disney Legend and winemaker, Fred MacMurray), so the Disney Legend is no stranger to the Disney family. All of GoGi's wines are wonderful, but we love that the winery's chardonnay is named after Kurt's partner, Goldie Hawn.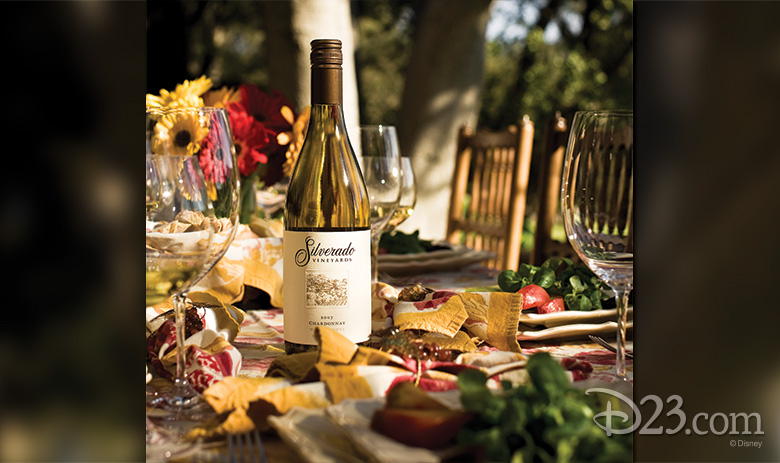 Silverado Vineyards—It makes perfect sense that Silverado Vineyards is included in the Disney Family of Wines, seeing as its owners are part of the Disney family! The late Diane Disney Miller, daughter of Walt Disney, and her husband and former CEO of The Walt Disney Company, Ron Miller, debuted Silverado Vineyards' first vintage in 1981.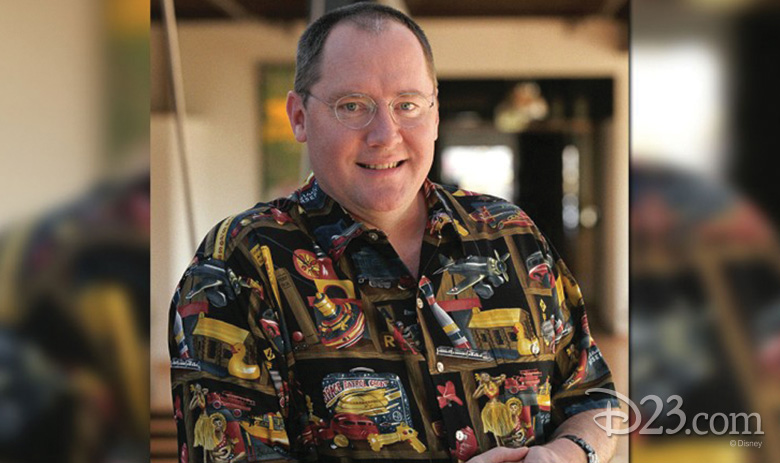 Lasseter Family Winery—John Lasseter knows a lot about great storytelling! As Chief Creative Officer of both the Walt Disney Animation Studios and Pixar Animation Studios, Lasseter is one of the brilliant brains behind some of our favorite films, and now, our favorite wines!
Frank Family Vineyards—Rich Frank held multiple roles within The Walt Disney Company, including chairman of Walt Disney Television and Telecommunications and president of The Walt Disney Studios, before founding the Frank Family Vineyards.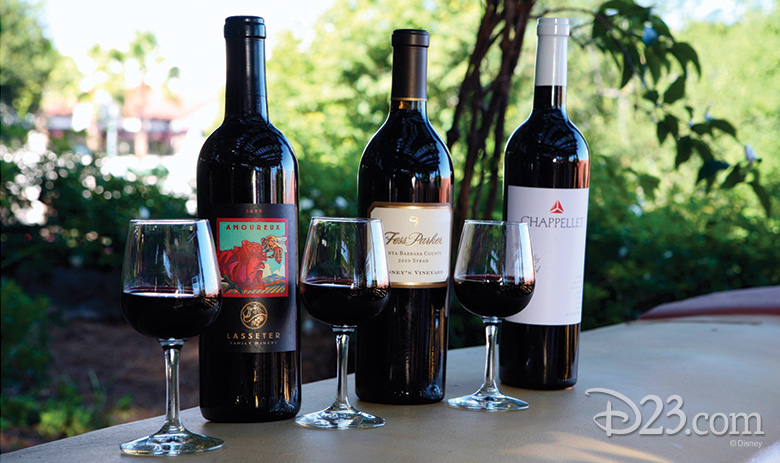 Chappellet Winery—The sister of Frank G. Wells, president of The Walt Disney Company from 1984 until his untimely death in 1994, owns this wonderful winery.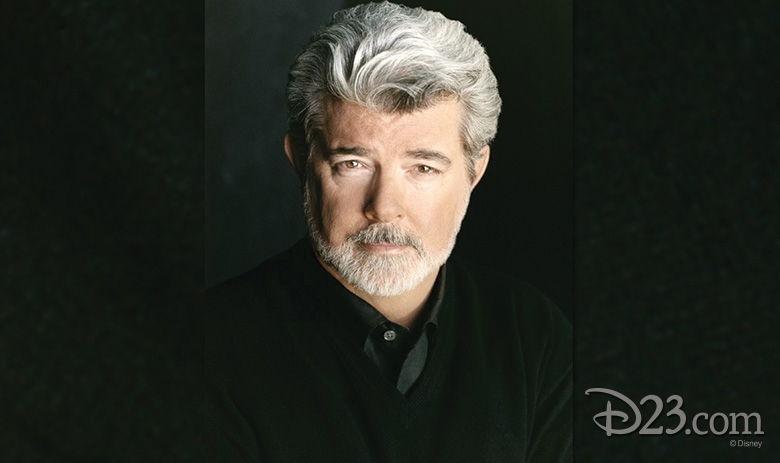 Skywalker Vineyards—Thirsty, you are? It should be no surprise that Disney Legend George Lucas is the genius behind these grapes.