Few filmmakers, no matter how successful, can claim to have created an entire universe—much less one that defined generations of young filmgoers—but that's exactly what George Lucas did with Star Wars, the biggest film phenomenon of its time, and one that continues to make new fans to this day.
George Walton Lucas, Jr. grew up in Modesto, California. A childhood obsession with fast cars seemed to be driving him to a career in professional racing, but after a harrowing accident, he began to document his love of the sport with a movie camera instead. Graduating from the University of Southern California's film program, George joined a generation of filmmakers who were changing the world of cinema in the 1970s. Adapting one of his student films, he made his debut as a feature director with the dystopian THX 1138. He followed it up with the classic American Graffiti, based on memories of his California youth and his love of cars.
. . . Disney is a huge corporation with amazing capabilities and facilities, so I feel confident Lucasfilm is in good hands
It was Star Wars, however, that would affirm George's legendary status in the pantheon of cinema. He went on to executive produce two sequels based on his stories, The Empire Strikes Back and Return of the Jedi, and returned more than a decade later to write and direct three Star Wars prequels, The Phantom Menace, Attack of the Clones, and Revenge of the Sith. In the meantime, George brought to the screen another legendary film hero, Indiana Jones, who debuted in Raiders of the Lost Ark. Based on a story by George Lucas and Philip Kaufman and directed by friend Steven Spielberg, the Indiana Jones franchise has included three sequel films as well as a television series, The Young Indiana Jones Chronicles.
Among other projects George executive produced are Labyrinth, directed by Muppets legend Jim Henson, and Willow, directed by Ron Howard and based on a story by Lucas. His tireless efforts to push the boundaries of film technology have resulted in groundbreaking companies such as Industrial Light & Magic, Skywalker Sound, THX, and LucasArts. He even founded the small Lucasfilm computer graphics division that would eventually become Pixar.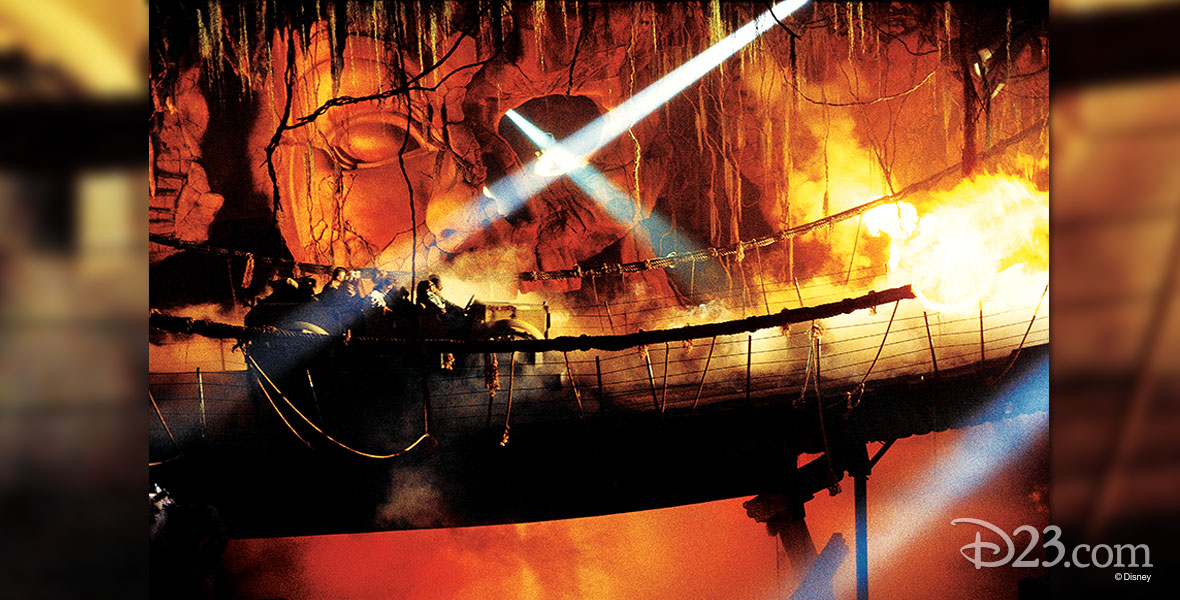 A lifelong Disney fan, George first worked with Disney in the 1980s to bring his characters into the Parks for the first time. His initial project was the 3-D spectacular Captain EO, directed by Francis Ford Coppola and starring Michael Jackson and Anjelica Huston. Star Tours opened the following year, allowing fans to soar through the universe of the Star Wars saga for the first time. Adventurer Indiana Jones has made his way into the parks as well, with the Indiana Jones Epic Stunt Spectacular at Disney's Hollywood Studios, Indiana Jones et le Temple du Péril in Disneyland Paris, and two blockbuster Indiana Jones Adventure attractions at Disneyland and Tokyo DisneySea. Of course, the culmination of George's relationship with Disney came in 2012 when Lucasfilm and its many creative properties became part of the Disney family.
"I felt that I really wanted to place Lucasfilm in the care of someone who would protect it," George says. "Disney is a huge corporation with amazing capabilities and facilities, so I feel confident Lucasfilm is in good hands."
He remains a devout philanthropist in the field of education, having founded the George Lucas Educational Foundation in 1991. A long-time art collector, he is currently seeking to build the Lucas Museum of Narrative Art in Chicago to house and display his collection publicly. He is the recipient of the Academy of Motion Picture Arts & Sciences' Irving G. Thalberg Award, the National Medal of Technology, the National Medal of Arts, the Visual Effects Society Lifetime Achievement Award, and the NAACP Vanguard Award. His films have garnered 13 Academy Awards® and his television projects have won 18 Emmy Awards®.
George remains interested and excited by the creative worlds brought forth by joining Disney and Lucasfilm. "Being a part of Disney has opened up an endless number of possibilities for Lucasfilm, from theme park attractions to movies, television and games. I'm looking forward to seeing all the new projects ahead."