By Courtney Potter
Mark your calendars for tons of fun on October 4, and get ready to make your Disneyland Resort photos "pop"… Read more, along with other news from around Disney, in this week's news briefs!
Coming Soon: Brand-New Star Wars- and Frozen 2-Inspired Products!
They're both still a few months off… but two of the most anticipated films of, well, the entire decade will also be unveiling some brand-new, and sure-to-be-incredible, products this fall! That's right—fresh products inspired by both Star Wars: Episode IX and Disney's Frozen 2 will begin hitting shelves around the world this October 4, as part of Disney's first-ever worldwide simultaneous rollout.
Known now as Triple Force Friday, that fateful fall day—Friday, October 4, 2019—will see the launch of a wide range of brand-new products from several original Star Wars events… including products inspired by the much-anticipated final installment of the Skywalker Saga, Star Wars: Episode IX, as well as the first-ever Star Wars live-action series, The Mandalorian (set to debut exclusively on the upcoming Disney+ streaming service). Plus, look for the introduction of products themed after the latest title from EA and Respawn—Star Wars Jedi: Fallen Order, a new action-adventure game coming to store shelves during the 2019 holiday season. Beginning at 12:01 a.m. that Friday, a plethora of products—spanning categories from toys to collectibles, housewares, books, apparel, and more—will go on sale, and stores around the world will join the festivities with cool in-store experiences and midnight openings.
But that's not all: In celebration of Disney's Frozen 2 storming into theaters on November 22, Disney and retailers around the world will also kick off Frozen Fan Fest on October 4—when tons of new products debut worldwide! Frozen Fan Fest will include the aforementioned product reveals; fun musical moments; in-store events; and so much more. Fans will be able to join their favorite Frozen characters in a whole new way, as they set out on an epic journey beyond Arendelle…
Stay tuned for more info about Triple Force Friday and Frozen Fan Fest in the coming months!
Save the Date!
Be sure to mark these upcoming Disney events on your calendar:
D23 and Walt Disney Archives


March 7, 2018


Don't Miss a Complimentary Advance Screening of Captain Marvel


March 10, 2018


D23's 10-Year FAN-niversary Celebration at The Walt Disney Studios


March 11, 2018


D23's Behind-the-Scenes Experiences: A Day at the Studio Lot


March 18, 2018


The Official Walt Disney Studios Tour – Presented by D23


April 5, 2018


Lunch with a Disney Legend–Linda Larkin


April 6, 2018


D23's Behind-the-Scenes Experience: The Lion King on Broadway


April 6, 2018


The Official Walt Disney Studios Tour – GOLD FAMILY EXCLUSIVE


April 15, 2018


The Official Walt Disney Studios Tour – Presented by D23


May 6, 2018


The Official Walt Disney Studios Tour – Presented by D23


August 23-25, 2019


D23 Expo 2019
Parks


January 18-February 25, 2019




2019 Epcot International Festival of the Arts




March 1-April 23, 2019




Disney California Adventure Food & Wine Festival




March 6-June 3, 2019




Epcot International Flower & Garden Festival




Summer 2019


Star Wars: Galaxy's Edge Opening at Disneyland Resort


Fall 2019


Star Wars: Galaxy's Edge Opening at and Walt Disney World Resort



Studios




March 8, 2019


Marvel Studios' Captain Marvel opens in U.S. theaters


March 29, 2019


Dumbo opens in U.S. theaters


April 17, 2019


Penguins opens in U.S. theaters


April 26, 2019


Avengers: Endgame opens in U.S. theaters


May 24, 2019


Aladdin opens in U.S. theaters


June 21, 2019


Toy Story 4 opens in U.S. theaters


July 19, 2019


The Lion King opens in U.S. theaters


August 9, 2019


Artemis Fowl opens in U.S. theaters


Television




February 15, 2019


Kim Possible premieres on Disney Channel (8–9:32 p.m. EST/PST)


February 24, 2019


The Oscars® airs on ABC (8–11 p.m. EST)


March 3, 2019


American Idol kicks off second season on ABC (8–10:01 p.m. EST)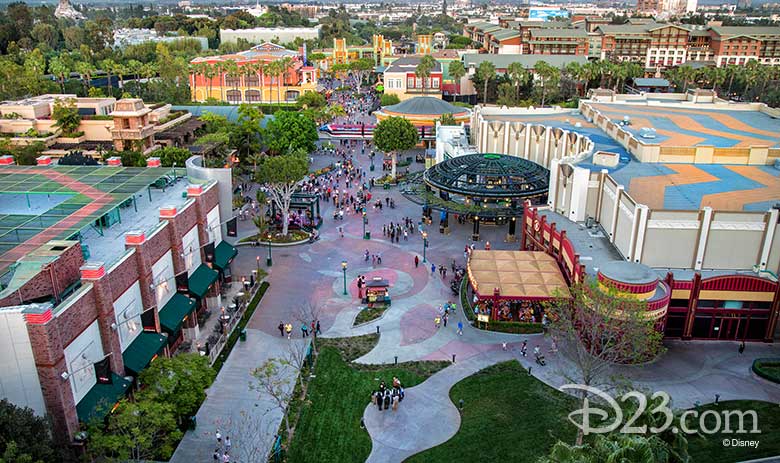 Pop-Up Disney! Will Make Your Disneyland Resort Photos Positively "Pop"
Our pals down at Disneyland Resort are continuing to celebrate Mickey Mouse's 90th in a big way—and their latest venture is one that'll really make your Instagram account sing! Later this spring, they'll be introducing Pop-Up Disney! A Mickey Celebration, a pop-up experience at the Downtown Disney District that'll transport you though a whimsically immersive experience celebrating nine decades of both Mickey and Minnie Mouse.
This limited-time, separately ticketed exhibition will feature several different imaginatively themed rooms with colorful displays inspired by all things Mickey. Every room will include "selfie"-worthy surprises and provide plenty of fun and fabulous photo ops for guests of all ages. One such surprise: a plush, polka-dotted "bow" sofa, where you can live out all your ridiculously adorable Minnie Mouse photo-shoot fantasies.
Pop-Up Disney! A Mickey Celebration will be found near the Downtown Disney District Monorail station, in the former space of the ESPN Zone; look for tickets to go on sale soon!
Catch Up with Your Favorite VKs in New Descendants 3 Teaser Trailer
The much anticipated "trequel" to Disney's Descendants will premiere this summer on Disney Channel—and to tide us over, director Kenny Ortega and his cast just released a nifty new teaser trailer… one that gives fans a first look at what happens when the VKs (a.k.a. "villain kids") head back to the Isle of the Lost to recruit for Auradon Prep. See the trailer and read more about what you can expect right here at D23.com.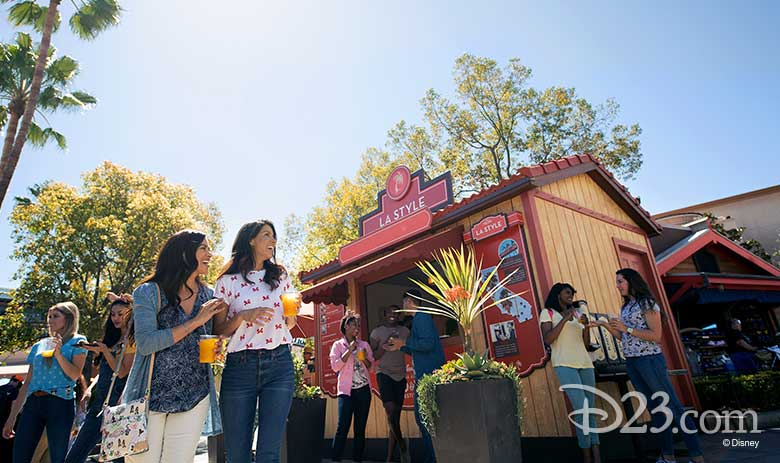 Disney California Adventure Food & Wine Festival: Merchandise Mania
Kicking off March 1, the 2019 Disney California Adventure Food & Wine Festival will offer 54 full days of delectable eats and treats as far as the eye can see… and if you're searching for a way to bring home some memories of all that fun, look no further than the festival's brand-new, exclusive commemorative merchandise.
You'll find everything from those coveted spirit jerseys (a personal fave); baseball caps; a festival wine tote; Mickey ears featuring glimmering-gold utensils; festival-themed glassware; and even a cutting board shaped like a wine bottle—the perfect addition to your favorite foodie's kitchen.
Food & Wine Festival merch will be located throughout Disney California Adventure park for a limited time—so don't forget to take a break from all that delicious food and drink to do a little shopping…
Do You Enjoy Puppies? Then You've Gottta Watch the Latest Pixar Short!
We are unashamed to admit we are big-time dog lovers 'round here—so when we realized the latest short from Pixar Animation Studios' SparkShorts program, Kitbull, was all about a cutie-patootie "pit bull" (and the stray kitten who befriends him), we knew we'd be smitten. And smitten is right! Watch the gorgeous, heart-warming hand-drawn clip—and hear from the short's director, Rosana Sullivan—here at D23.com.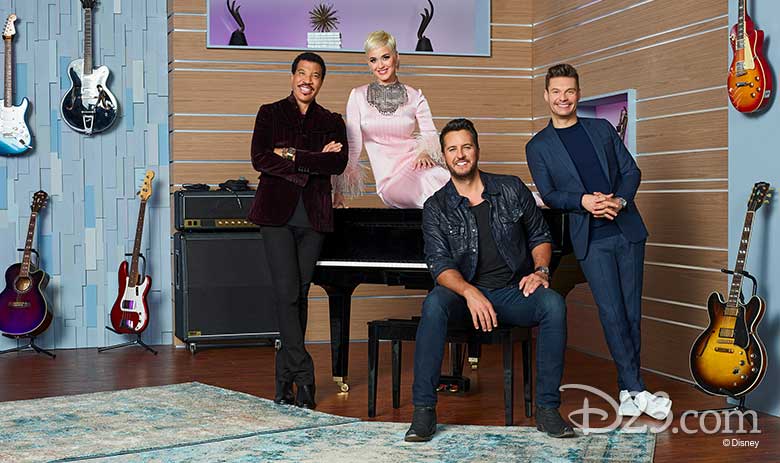 Sneak Peek at American Idol Before This Sunday's Oscars®
Idol fans, listen up: Before this Sunday's big Oscar® telecast, ABC viewers will be privy to a special 30-minute sneak peek at the upcoming season of American Idol. So just in case you needed a bit more star power that night, you'll get to spend some time with host Ryan Seacrest and judges Katy Perry, Luke Bryan, and Lionel Richie.
In the special, American Idol: A New Journey Begins, Seacrest sits down with the judging trio to discuss the return of the series—and to share a preview of this year's crop of new talent! Plus, the panel will answer fan questions and share some fun behind-the-scenes tidbits. You can find the special on ABC at 1 p.m. PST/4 p.m. EST.
But that's not all… later in the evening, Oscar viewers will see a historic musical performance featuring auditionees from the upcoming premiere episode. Set in one of the most iconic locations on Earth—the heart of Hollywood—this unique rooftop production will be shown during the live broadcast of the 91st Oscars, and will include a special appearance by Seacrest.
Don't forget to mark your calendars for American Idol's big return—Sunday, March 3, at 8 p.m. EST/PST, only on ABC.