By Courtney Potter
Music. It's one of the most memorable components of any Disney movie. From Snow White's lilting "Some Day My Prince Will Come," to Moana's resolute "How Far I'll Go," music propels each and every Disney story to the next level—of comedy, of adventure, of romance, and of plain ol' fun. And no two people have influenced the history of Disney music quite like Richard and Robert Sherman. These tunesmith brothers, named Disney Legends in 1990, first started working for Walt Disney in 1960—just after they wrote a string of hits for then-Mouseketeer Annette Funicello (including her chart-topper "Tall Paul"). Over their 13-year career for the Disney Studios, they penned numerous now-beloved songs… including "Supercalifragilisticexpialidocious," "Feed the Birds," and "Chim Chim Cher-ee" (which won them an Academy Award® for Best Song) from Mary Poppins; "Let's Get Together" from The Parent Trap; and perhaps their most iconic composition, "it's a small world" from the Disneyland Park attraction of the same name.
But the Sherman Brothers' contributions to the Disney lexicon don't end there… far from it! Their creative reach touched countless films, TV projects, and attractions (many to this day)—including the live-action classic The Happiest Millionaire, celebrating its 50th anniversary today. This movie milestone got us here at D23 thinking: What are some "underappreciated" Sherman Brothers songs that are worth a second (and third, and fifth) listen? We've plucked 13 of our favorites from their massive catalogue.
And don't forget: You can see Richard Sherman in person at D23 Expo 2017 this July! Find out more about his special A Kiss Goodnight event—in which he'll preview the upcoming book, written with animator and fellow Disney Legend Floyd Norman, based on his song for the recent Disneyland Resort Diamond Celebration—on Saturday, July 15, in the D23 Expo Arena. Also, D23 Expo guests can hear some fantastic Sherman Brothers songs sung live during the presentation "Melodies in Walt's Time: The Music of Disney Live-Action Films," a musical extravaganza that will take place Friday, July 14, in the D23 Expo Arena. Visit D23expo.com for more details.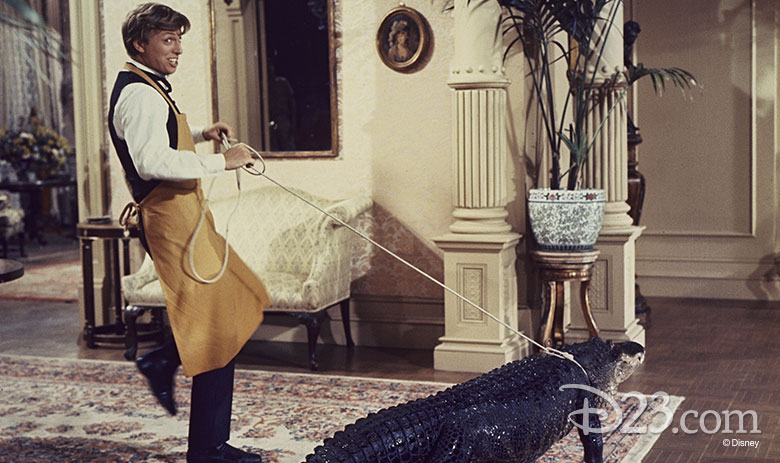 "Fortuosity"—The Happiest Millionaire

English actor Tommy Steele starred in this fan-favorite, live-action 1967 film about an unusual family living in 1900s Philadelphia, and it's chock full of Sherman Brothers music. According to a Billboard magazine article from the time, the word "Fortuosity" means "faith and good fortune"… which Steele's character, butler John Lawless, seems to have in spades. An instrumental version of the song can often be heard as you walk down Main Street, U.S.A., at Disneyland Park.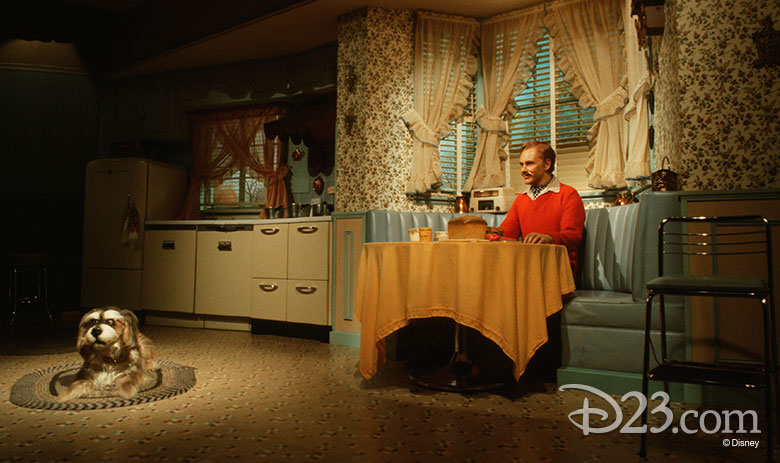 "The Best Time of Your Life"—Carousel of Progress

The Carousel of Progress, one of four attractions Walt Disney created for the 1964–65 New York World's Fair, is often remembered for its original theme song, the Sherman Brothers tune "There's a Great Big Beautiful Tomorrow." But Disney trivia buffs may recall that in 1974—when the attraction was moved from Disneyland to Walt Disney World—the Shermans replaced that song with "The Best Time of Your Life," which reflected sponsor General Electric's newly updated philosophy.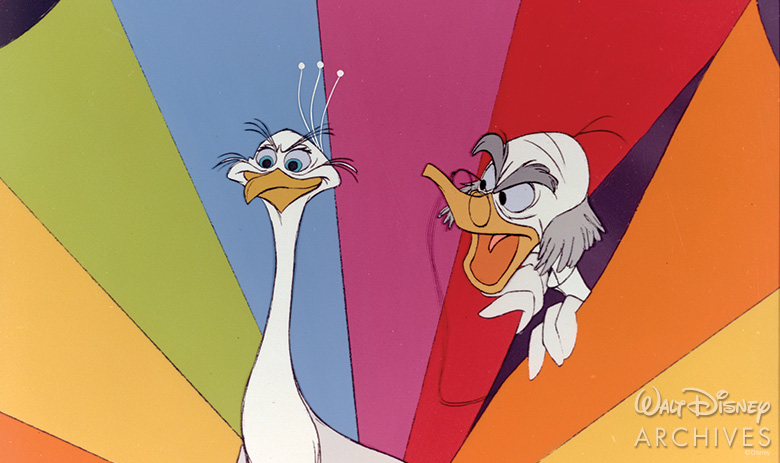 "The Spectrum Song"—"An Adventure in Color" from Walt Disney's Wonderful World of Color

The television landscape changed on September 24, 1961, when Walt Disney's Wonderful World of Color was broadcast for the first time in an appropriate—and newfangled—rainbow of hues. To celebrate, the Sherman Brothers were tasked by Walt to write some fun tunes for "An Adventure in Color," an animated segment in which he introduced a brand-new character: Ludwig Von Drake (eccentric uncle of Donald Duck). "The Spectrum Song" compares each color to a specific note on music's "major" scale.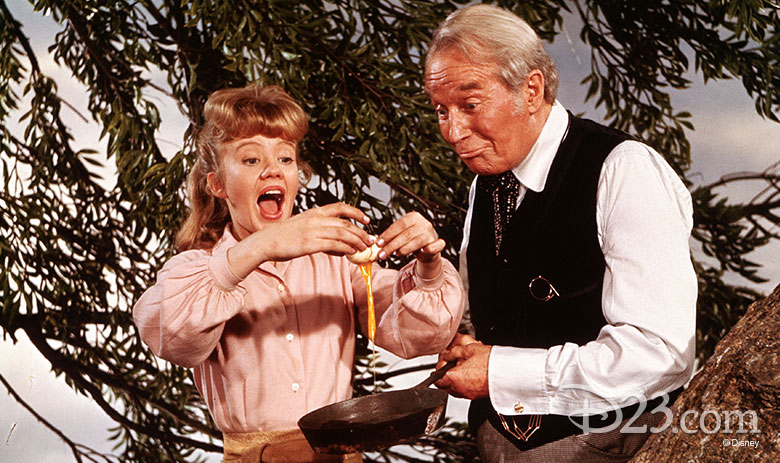 "Enjoy It"—In Search of the Castaways

Starring Hayley Mills, 1962's In Search of the Castaways was based on the Jules Verne novel Captain Grant's Children and followed a young girl's search for her shipwrecked sea-captain father. Hayley and Maurice Chevalier (who portrayed the girl's absent-minded professor pal) sing the jaunty "Enjoy It"—one of four Sherman Brothers songs in the film—as they prepare a feast by campfire.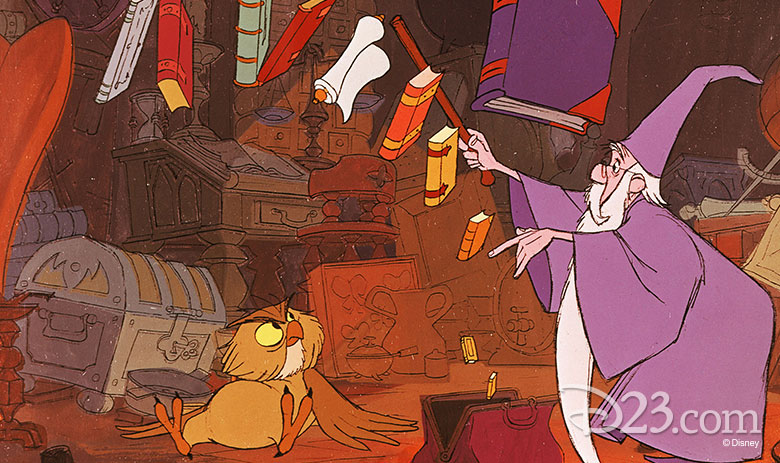 "Higitus Figitus"—The Sword in the Stone
In case you haven't noticed, besides being all-around great songwriters, Richard and Robert Sherman are particularly adept at… creating fantastic(al) nonsensical words! Case in point: Their song "Higitus Figitus," the musical spell Merlin casts in order to pack up his living quarters in 1963's animated feature The Sword in the Stone. "Hockety pockety, wockety whack—odds and ends and bric-a-brac… "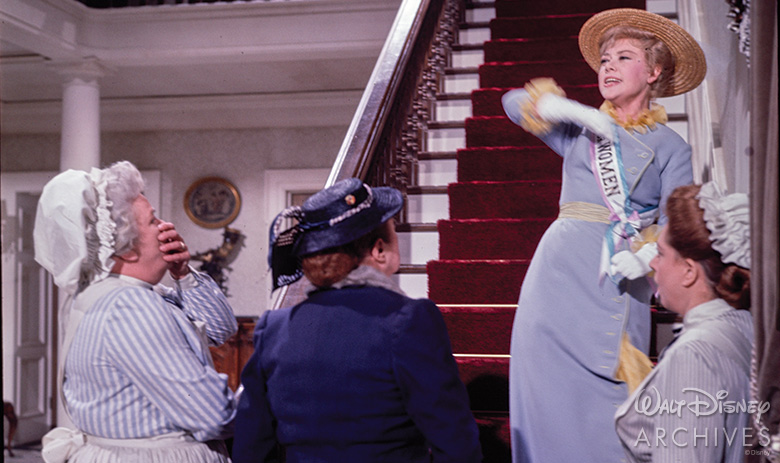 "Sister Suffragette"—Mary Poppins

One of the lesser-known songs in a film legitimately packed with amazing Sherman Brothers music, "Sister Suffragette" is the Mary Poppins anthem that Mrs. Banks (the delightful Glynis Johns) sings about her fellow "dauntless crusaders for women's votes." The song even has some real historical context, referencing Emmeline Pankhurst—the founder of the Women's Social and Political Union in Manchester, England. The song's melody is based on a cut song written for Mary Poppins, "Practically Perfect," with lyrics changed for the Mrs. Banks character, to help convince Johns to accept the role.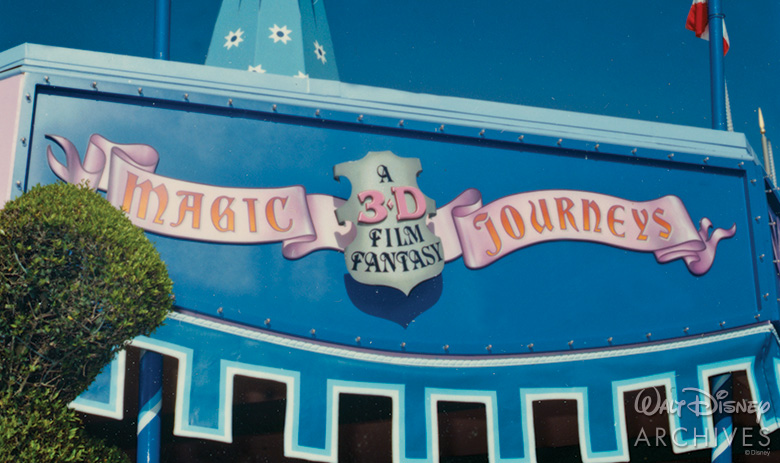 "Magic Journeys"—Journey into Imagination at Epcot

One of the Sherman Brothers' later Disney collaborations, "Magic Journeys" was written for a 3-D film of the same name that premiered in the "Journey into Imagination" Future World pavilion at Epcot when the park opened in October 1982. The film was an impressionistic view of a child's imagination, which the dream-like ballad (with lots of unique musical interludes) helped to illustrate.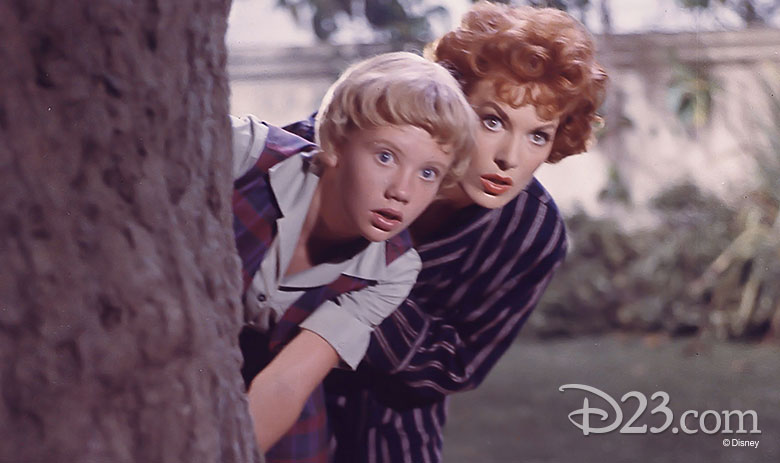 "For Now, For Always"—The Parent Trap

Richard and Robert wrote three songs for the 1961 live-action film starring Hayley Mills and Maureen O'Hara—the first big Disney movie they scored. The title tune and "Let's Get Together" are usually the first two to come to a Disney fan's mind… but there's also the lovely (albeit brief) "For Now, For Always," sung by Maggie McKendrick (O'Hara) as she recalls when she first fell in love with the twins' father.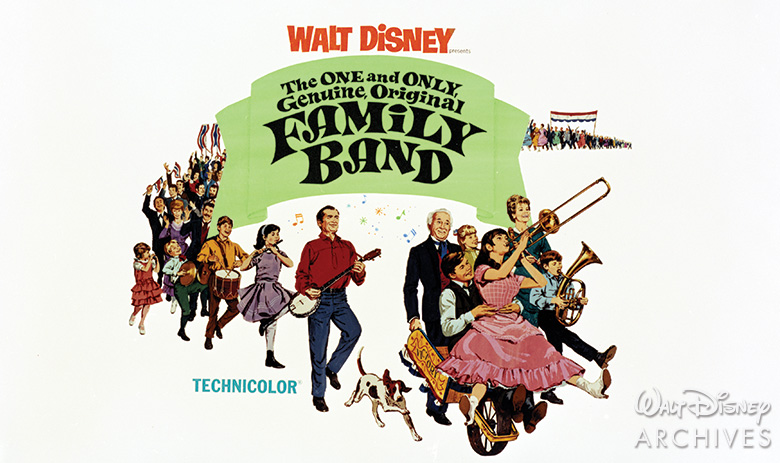 "Ten Feet Off the Ground"—The One and Only, Genuine, Original Family Band

Based on an autobiographical novel by Laura Bower Van Nuys, this 1968 film about the 1888 presidential election—starring Lesley Ann Warren (who'll also be at D23 Expo 2017), John Davidson, and Buddy Ebsen—not only boasts the screen debut of one Goldie Hawn (in a bit part), but also features several big musical numbers written by the Sherman Brothers. One of our faves, "Ten Feet Off the Ground," was later covered by Louis Armstrong himself!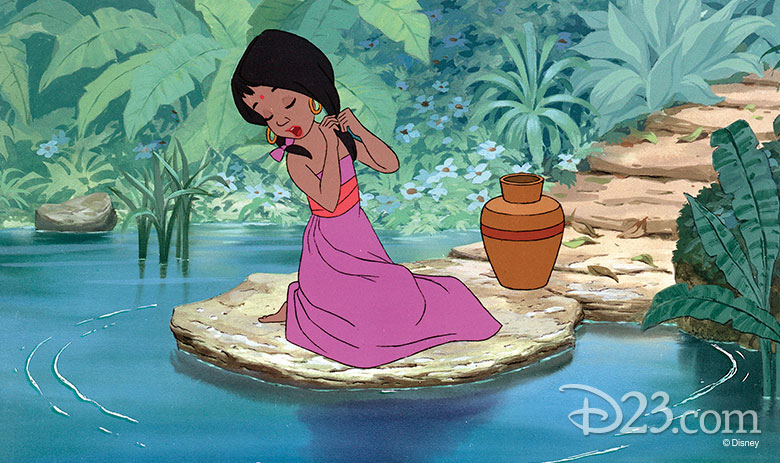 "My Own Home"—The Jungle Book

Richard and Robert weren't the first songwriters tasked with setting parts of Rudyard Kipling's adventures to music… that distinction actually goes to Terry Gilkyson, who wrote what might be the 1967 film's most recognized song: "The Bare Necessities." However, the Shermans wrote the rest of the film's soundtrack; "My Own Home" is their captivating ballad sung by a girl from the nearby "man village" who piques young Mowgli's attention.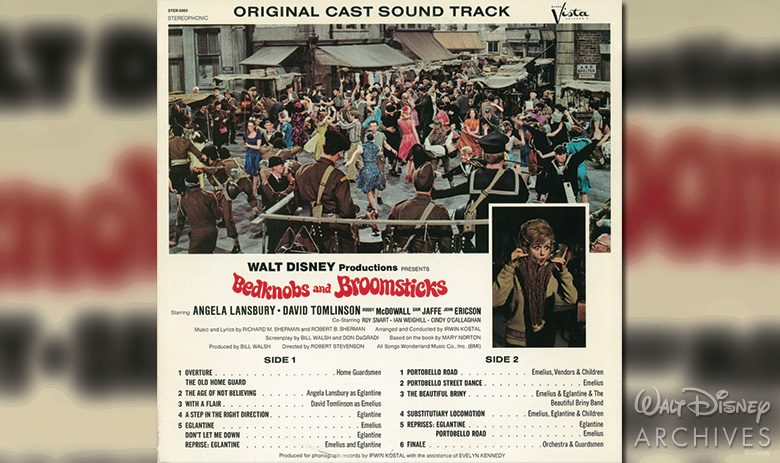 "A Step in the Right Direction"—Bedknobs and Broomsticks

This 1971 film starring Angela Lansbury is a delightful mix of live action, animation, and special effects… but initially, Studio executives felt it was just a tad too long. So "A Step in the Right Direction"—one of the Sherman Brothers' seven songs for the film, in which Eglantine Price affirms her hope of becoming a successful witch—was left on the proverbial cutting room floor. Thankfully, years later, that scene would be "reconstructed" using Studio photography for the film's 25th anniversary, but the original footage has never been found.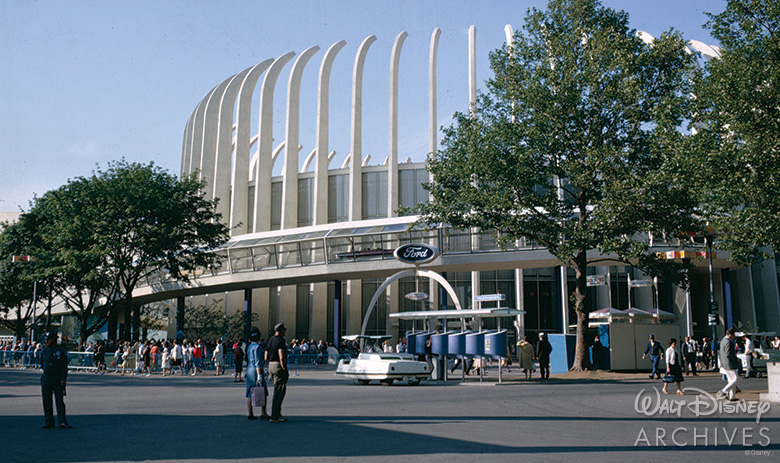 "Get the Feel of the Wheel of a Ford"—Ford Magic Skyway
During the 1964–65 New York World's Fair, Disney's Magic Skyway at the Ford Motor Company Wonder Rotunda was the fourth-most attended attraction—welcoming almost 15 million people! Walt tasked the Shermans with writing a song that'd help convince Ford sign on to the idea, even though the song was never heard in the attraction. Here on D23.com, we have a fantastic rundown on what made this attraction so special (including exclusive video); check it out here.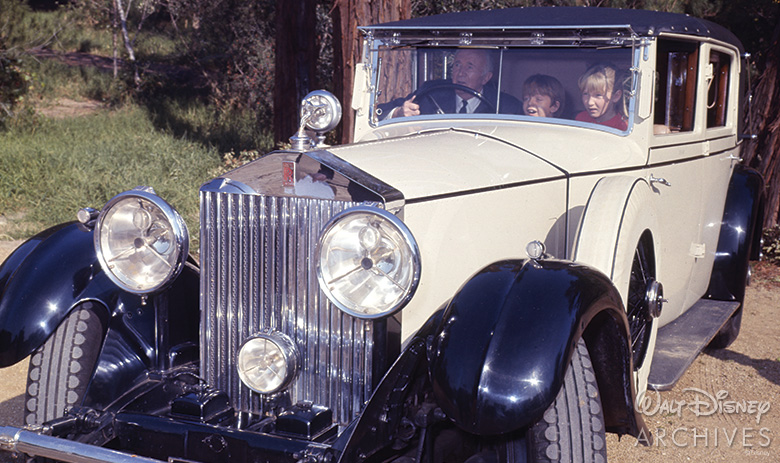 "The Gnome-Mobile"—The Gnome-Mobile
Last but certainly not least is the title song from a 1967 film especially notable for two of its costars; The Gnome-Mobile features Karen Dotrice and Matthew Garber, who—just three years earlier—had starred in Mary Poppins as Jane and Michael Banks. Richard and Robert wrote the film's theme song, which is sung by two-foot-tall gnomes from the California redwoods as they careen through the forest inside a vintage Rolls Royce.