By D23 Team
Can you believe we're just five weeks away from D23 Expo 2017? We've already shared some of the exciting panels, presentations, and performances coming to the three-day event, but as D23 Expo veterans know, there's so much more to explore!
From Mousequerade to the making of Hercules, there's a lot in store during the three-day ultimate Disney fan event.
Friday, July 14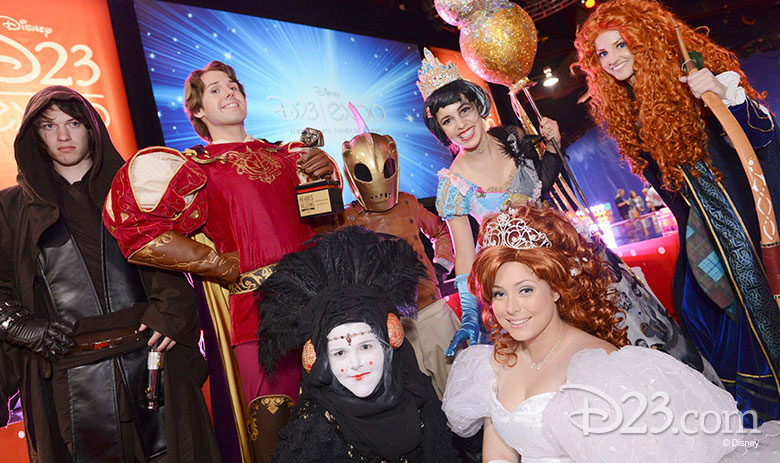 Mousequerade (11 a.m., Stage 28) –– Join judges Ashley Eckstein (Star Wars Rebels), Kara Saun (costume designer for Descendants 2), Yvette Nicole Brown (ABC's The Mayor), and the contest's host, Disney's Jim Babcock, to watch dozens of finalists take the stage in this fan-favorite costume competition for the $2,300 grand prize!
The Golden Girls: A Celebration of Friendship, Laughter, and Cheesecake (2:30 p.m., Stage 28) –– Join the show's creators and other special guests—including author Jim Colucci; Golden Girls writers Barry Fanaro and Stan Zimmerman; and art director John Shaffner—for an unforgettable celebration of the enduring fan favorite, 25 years after the final episode. Hosted by Imagineer and Golden Girls fan Morgan Richardson.
Disney Legends 30th Anniversary (4:15 p.m., Stage 28) –– After the newest inductees are honored during the Disney Legends Awards Ceremony, join historian Leonard Maltin to celebrate the 30th anniversary of the coveted award with a legendary lineup, including Bill Farmer (the voice of Goofy and Pluto), Karen Dotrice (Jane Banks in Mary Poppins), animator Andreas Deja, Imagineering legend Bob Gurr, Kathryn Beaumont (the voice of Alice and Wendy), Walt Disney Archives founder Dave Smith, and 2017 inductee and Star Wars star Mark Hamill.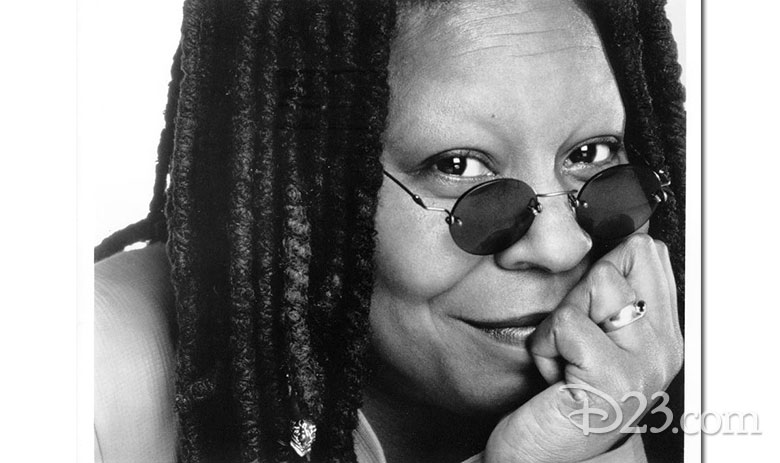 Melodies in Walt's Time: The Music of Disney Live-Action Films (6 p.m., D23 Expo Arena) –– Celebrate the magical music of Walt's live-action films with live performances of songs from Summer Magic, Mary Poppins, The Happiest Millionaire, The One and Only, Genuine, Original Family Band, and more. Hosted by Whoopi Goldberg, the extravaganza will feature Lesley Ann Warren, Karen Dotrice, and other renowned guest stars, live musical performers, and a 20-voice chorus.
Sunday, July 16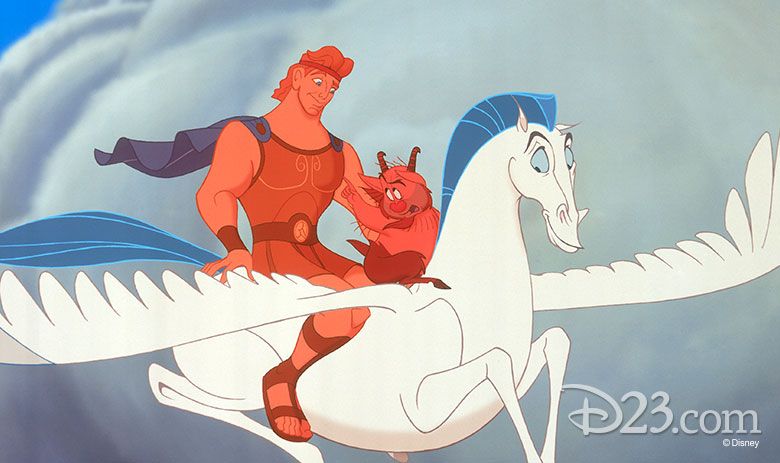 Zero to Hero: The Making of Hercules (12:30 p.m., D23 Expo Arena) –– Join directors John Musker and Ron Clements, animators Eric Goldberg ("Phil") and Ken Duncan ("Megara"), and Megara and Hercules themselves––Susan Egan and Tate Donovan––as they share stories from the making of the 1997 fan-favorite film.
Snow White and the Seven Dwarfs: 80th Anniversary Screening (3:15 p.m., D23 Expo Arena) — Snow White and the Seven Dwarfs made its grand debut in 1937, and D23 Expo attendees can enjoy a special screening of the film that started it all.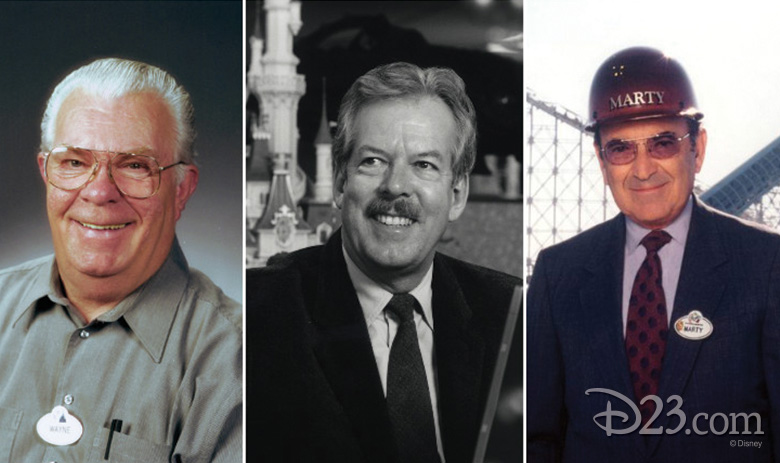 Legends of Walt Disney Imagineering (6 p.m., D23 Expo Arena) –– Disney fan John Stamos leads this legendary conversation between Imagineers Marty Sklar, Tony Baxter, and 2017 Disney Legend inductee Wayne Jackson, who will share stories from the amazing Disney experiences they've had a hand in creating around the globe.
And, don't miss these exciting events throughout the weekend: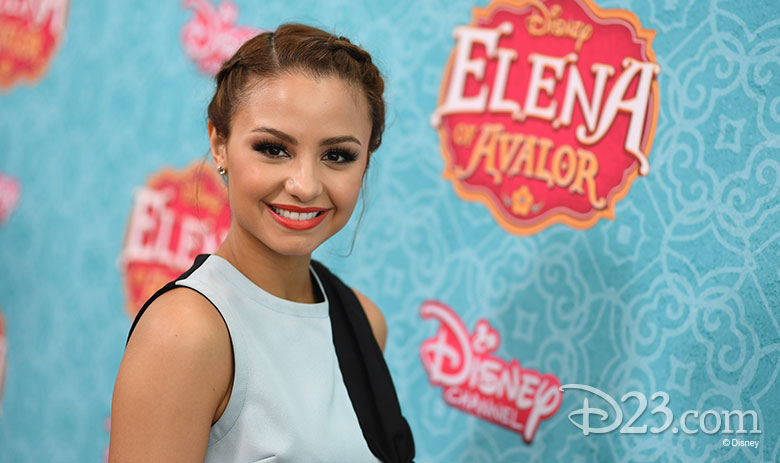 Center Stage –– Located at the center of the D23 Expo show floor, get ready for live performances from Aimee Carrero and Lou Diamond Phillips (Elena of Avalor), Temecula Road, Tomasina, Billy Hill and the Hillbillies, and Susan Egan, singing favorites from Beauty and the Beast, drawing with Disney animators Eric Goldberg and Mark Henn and Marvel's Brian Crosby, and the voice of Disneyland, Bill Rogers, will be on hand each day to record fans' outgoing voicemail messages.
D23 Expo's Ultimate Fan Street Party –– For the first time at D23 Expo, take in a one-of-a-kind street party, right on the D23 Expo show floor! Making its way down Mickey Avenue twice daily, the street party will feature a live band, beloved Disney characters, and celebrity grand marshals. Newly inducted Disney Legends Stan Lee and Mark Hamill will grand marshal the first cavalcade (2:00 p.m. on Friday, July 14), followed by the Descendants 2 cast at 4:00 p.m. that day. On Saturday, July 15, actor Colin O'Donoghue (Once Upon a Time) will grand marshal the 1:00 pm. street party. Then, on Sunday, July 16, actor and Hollywood Records recording artist Jordan Fisher will be featured as grand marshal in the 11:00 a.m. cavalcade, followed by actors Mandy Moore and Zachary Levi (Tangled: The Series) at 3:00 p.m.
Walt Disney Archives Stage –– This popular stage returns to D23 Expo with 17 panels and presentations featuring special guests like director Pete Docter, Disney Legend Jim Cora, producer Don Hahn, Bret Iwan (the voice of Mickey Mouse), Imagineers Diana Brost, Jason Grandt, and Chris Merritt, and many more. See the full schedule here.