By D23 Team
The Disney Legends Award ceremony is one of many highlights during D23 Expo, and we're excited to share this year's class of legendary honorees! Celebrating its 30th anniversary this year, the Disney Legends Award was first given to Fred MacMurray in 1987, and has since honored 276 Disney Legends (including this year's honorees). "The Disney Legends Award is the highest honor our company can bestow on an individual, reserved for those few who have truly made an indelible mark on the history of The Walt Disney Company," said Disney Chairman and CEO Bob Iger. "It's a celebration of talent, a recognition of achievement, and an expression of gratitude to the men and women whose work has significantly contributed to Disney's enduring reputation for creative excellence."
Since the inaugural D23 Expo in 2009, fans have been able to enjoy the ceremony live, and this year is no different! Hosted by Disney Chairman and CEO Bob Iger, the Disney Legends Award ceremony will take place at 10 a.m. on Friday, July 14, in Hall D23 during D23 Expo. Read on to see which legendary contributors to The Walt Disney Company will be honored this year.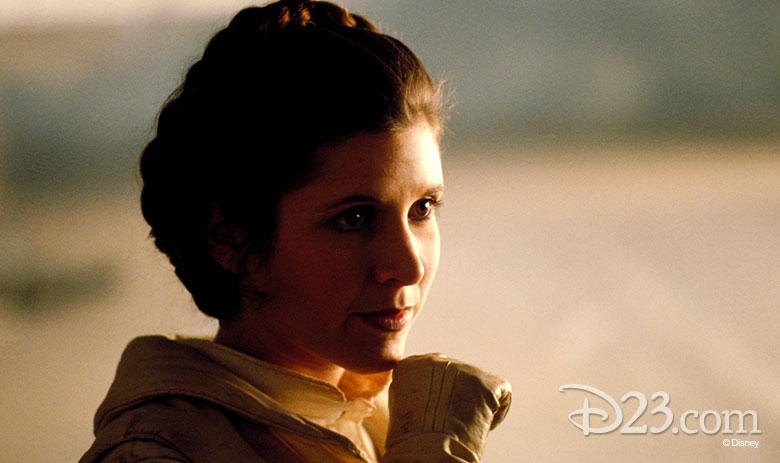 CARRIE FISHER is known best by Disney fans as Princess Leia, a role she originated in Star Wars: A New Hope in 1977. In addition to reprising the role in Star Wars: The Empire Strikes Back, Star Wars: Return of the Jedi, Star Wars: The Force Awakens, and the upcoming Star Wars: The Last Jedi, Carrie's Disney appearances also include Scream 3 (2000) and Jay and Silent Bob Strike Back (2001) for Dimension Films. Outside of her notable acting career, Carrie was also an accomplished author, playwright, screenwriter, and outspoken advocate for mental health awareness.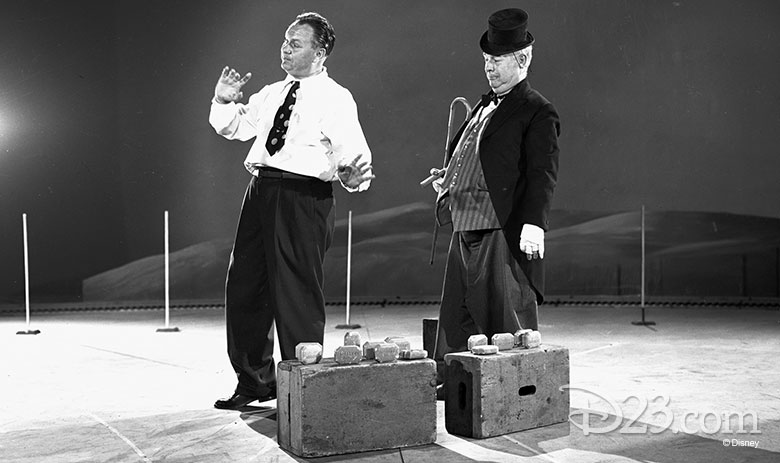 CLYDE "GERRY" GERONIMI (pictured left) joined the Disney Studio in 1931 and animated several memorable Mickey Mouse, Silly Symphony, and Pluto cartoons. Throughout his career, Gerry contributed to more than 50 of the Studio's shorts. Gerry made the leap to sequence director with 1943's Victory Through Air Power, and he subsequently contributed to The Three Caballeros, The Adventures of Ichabod and Mr. Toad, Cinderella, Peter Pan, and One Hundred and One Dalmatians. He also directed segments for television's Mickey Mouse Club and contributed to episodes of Walt Disney's Wonderful World of Color. Gerry also had the honor of serving as supervising director for the 1959 animated classic Sleeping Beauty.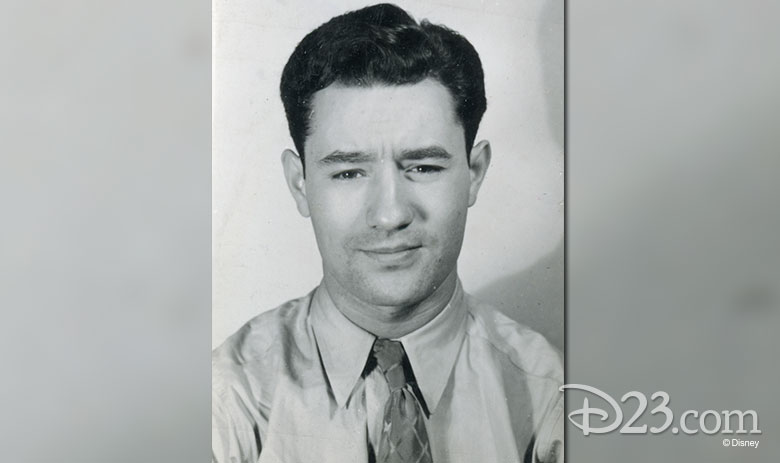 MANUEL GONZALES was one of 33 artists selected from thousands of applicants to join Disney in 1936. In 1938, he took over penciling duties on the Sunday Mickey Mouse comic strip from Disney Legend Floyd Gottfredson. He brought Mickey Mouse to newspapers nationwide for nearly 40 years. His Mickey-starring comic strip appeared in 120 newspapers around the world with a collective circulation of more than 20 million readers each week. Manuel is one of a few to receive a "Mousecar" award from Walt Disney himself in 1966.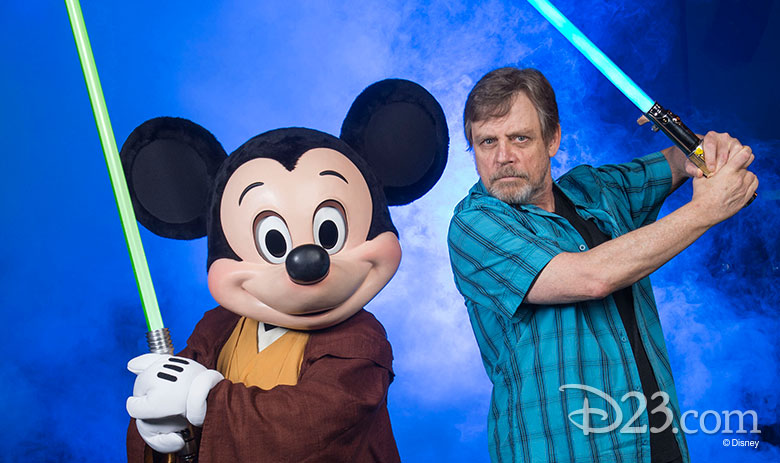 MARK HAMILL is best known as Luke Skywalker in the original Star Wars trilogy, but Mark's Disney roots can be traced back to a recurring role on ABC's General Hospital and a starring role in MTM's The Texas Wheelers. A prolific voice actor, he has performed on Disney's Miles from Tomorrowland and Milo Murphy's Law, and has also provided the voice of The Joker in the Batman animated series, a role that recently earned him a BAFTA Award. He returned as Luke in The Force Awakens and will reprise the role in the upcoming The Last Jedi.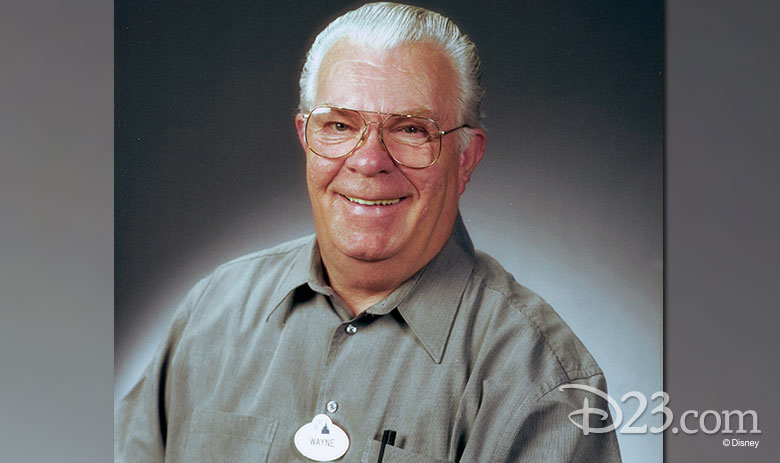 WAYNE JACKSON began his career as a Walt Disney Imagineer in October 1965, and he put his technical skills to great use in the development and installation of Disney attractions around the world. Originally trained in aircraft tooling, he began as a technician and machinist assigned to rebuild the shows from the 1964–65 New York World's Fair that were slated for installation at Disneyland. Instrumental in the early development of Audio-Animatronics® technology, Wayne would go on to help create Pirates of the Caribbean and the Haunted Mansion at Disneyland. Wayne would eventually work on the construction and installation of attractions and show systems at Walt Disney World Resort, Tokyo Disney Resort, and Disneyland Paris.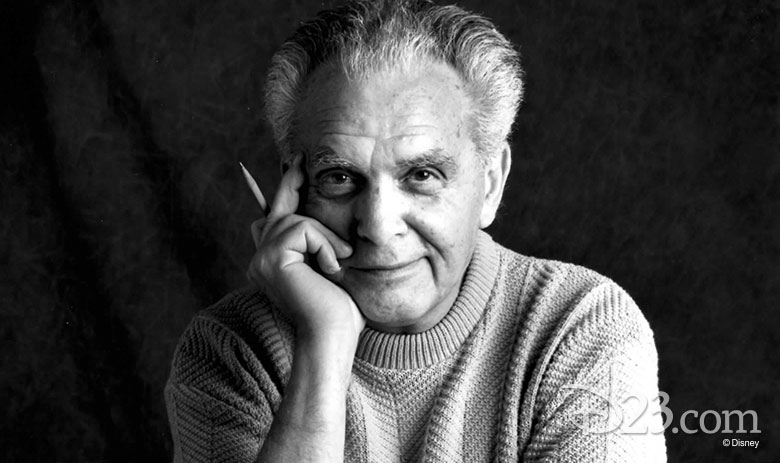 JACK KIRBY first grabbed our attention in the spring of 1941 with Captain America, a character he created with Joe Simon. Jack then followed this debut with a prolific output of comic books in the Western, Romance, and Monster genres—all a prelude to his defining work helping to create the foundations of the Marvel Universe. For the next decade, Jack and co-creator Stan Lee would introduce a mind-boggling array of new characters and teams—including the Avengers, Hulk, Thor, Iron Man, Silver Surfer, Ant-Man, Wasp, Black Panther, S.H.I.E.L.D., and the Inhumans. Jack was inducted into the Eisner Hall of Fame's 1987 inaugural class and continued creating comics throughout the '90s before passing away in 1994.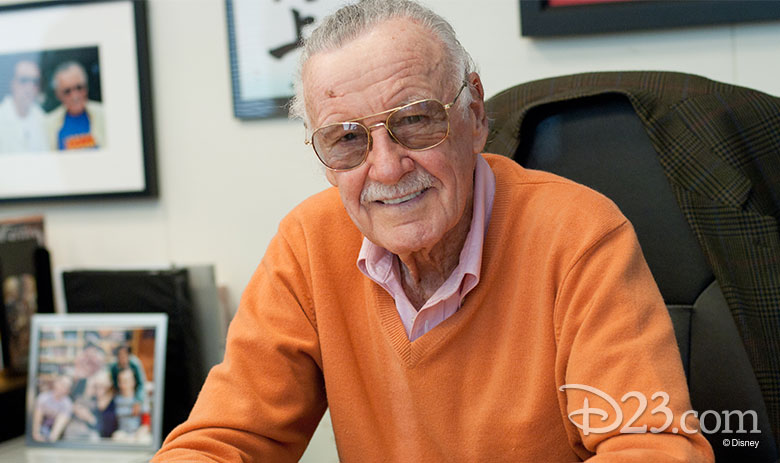 STAN LEE got a job as an office assistant at a comic publisher in 1939 called Timely Comics—forerunner of the powerhouse we all know as Marvel. Stan made his debut with a Captain America story in 1941, and by the next year, at the age of just 18, he was promoted to editor. In 1961, Stan teamed up with Jack "King" Kirby to create the Fantastic Four and ushered in a spectacular new age of comics. Stan co-created an enormous roster of Marvel characters, including Iron Man, Hulk, Thor, Spider-Man, Doctor Strange, the X-Men, Daredevil, and Falcon. He became Marvel's editorial director and publisher in 1972, and eventually was named chairman emeritus.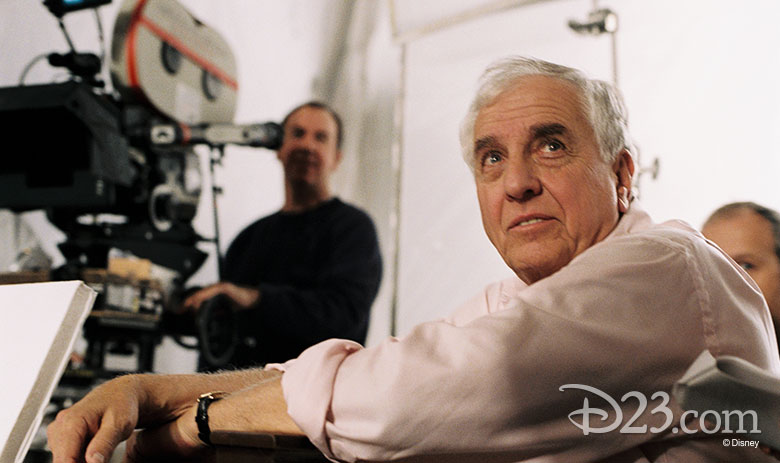 GARRY MARSHALL began his career in Los Angeles writing for a number of hit shows, including The Dick Van Dyke Show and The Lucy Show. But his big break came in 1970, when he produced The Odd Couple for ABC, the first of many big hits he created for the network. Beginning with Happy Days in 1974, he developed a shared universe of spinoffs including Laverne & Shirley, Mork & Mindy, and Joanie Loves Chachi. He also produced Angie, The New Odd Couple, and Blansky's Beauties for ABC. In addition to his television work, Garry directed 18 films, including multiple films for Disney, like Pretty Woman with Julia Roberts, and The Princess Diaries with Julie Andrews and Anne Hathaway. Garry was known for his acting, as well, and he appeared in Disney's Race to Witch Mountain and Hocus Pocus.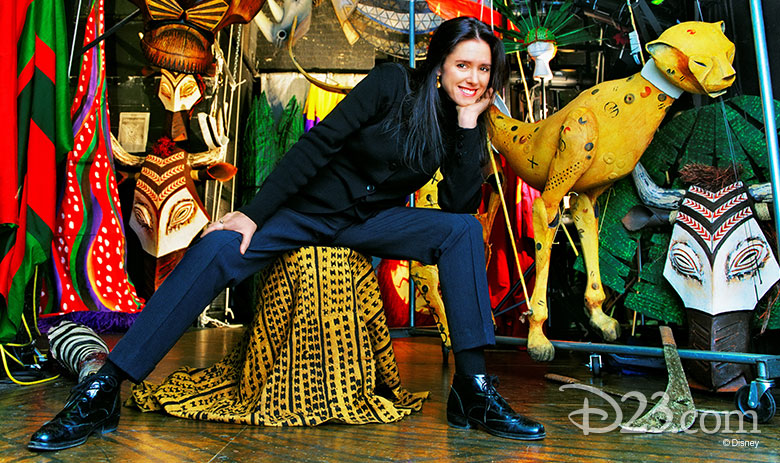 JULIE TAYMOR is a Tony®-, Emmy®-, and Grammy®-winning and Oscar®-nominated filmmaker who has changed the face of Broadway with her innovative direction. Her adaptation of The Lion King debuted in 1997, and became the most successful stage musical of all time; 24 global productions have been seen by more than 90 million people. The show has played in more than 100 cities in 19 countries. It received 11 Tony Award nominations, earning Julie Best Director, Costume Designer, and Best Musical. She is currently directing M. Butterfly on Broadway, opening Fall 2017.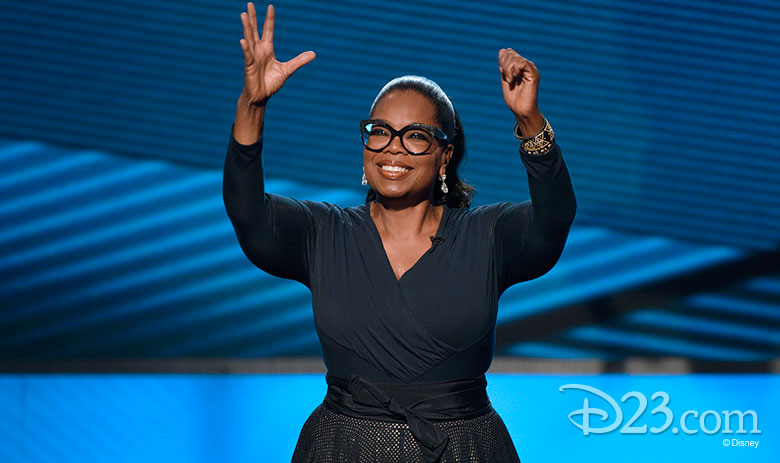 OPRAH WINFREY is a renowned award-winning producer, actress, talk show host, and philanthropist. For 25 years, she was the host of the award-winning talk show The Oprah Winfrey Show, which ran for 25 seasons in the United States and in more than 100 countries around the world. In 1998, she produced and starred in Beloved for Disney's Touchstone Pictures. Oprah also produced and starred in ABC's 1989 limited series The Women of Brewster Place, and would go on to produce many films for ABC, including Tuesdays with Morrie, Before Women Had Wings, and Their Eyes Were Watching God under the "Oprah Winfrey Presents" banner. She voiced Eudora in Disney's The Princess and the Frog in 2009 and will co-star as Mrs. Which in Disney's 2018 film A Wrinkle in Time.