By Jocelyn Buhlman
Rogue One: A Star Wars Story blasts into theaters in only three days, and with it comes the debut of leading lady Jyn Erso, a young rebel played by Felicity Jones. She is just one in a long line of girls from the galaxy far, far away that we have admired and looked up to throughout the years. If you're in search of a new hero, look no further. This list of leading ladies will inspire you to take on the Empire or defeat the Dark side.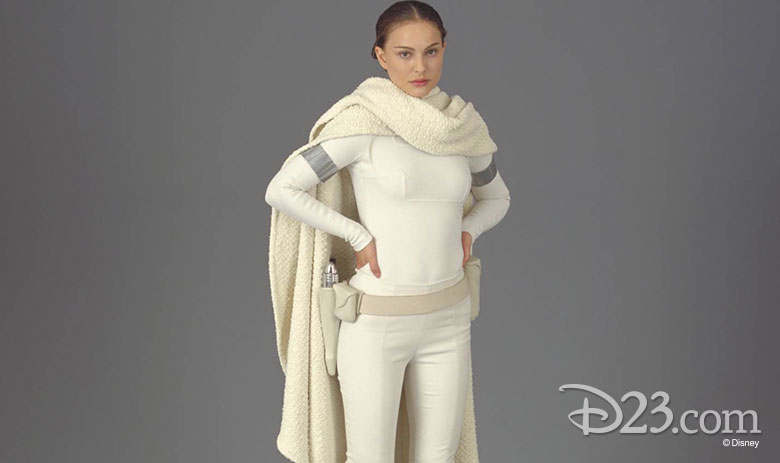 1. Padmé Amidala
What were you doing when you were 14 years old (besides rewatching all your favorite Star Wars movies, of course)? Could you imagine ruling an entire planet? Elected queen of the peaceful paradise Naboo when she was still a teenager, Padmé Amidala believed at a young age in protecting the innocent and upholding democracy. She made her mark on the galaxy in many ways: her work as a member of the galactic senate, her iconic gowns and dramatic hairstyles, and her star-crossed romance with the Jedi Knight Anakin Skywalker. Although she tragically died just moments after giving birth to twins, her spirit of justice and love live on through her children, Luke Skywalker and Leia Organa.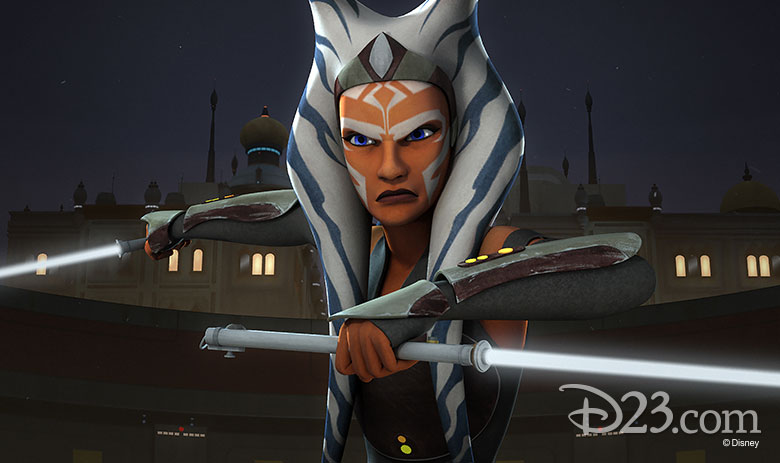 2. Ahsoka Tano
What do you think it would be like to be an apprentice to the man who becomes Darth Vader? Ahsoka Tano was Anakin Skywalker's apprentice during the Clone Wars, but she left the Jedi Order after becoming disillusioned with how it was being run. She chose to instead work for the Rebel Alliance alongside Bail Organa, establishing a network of rebels against the Galactic Empire. Additionally, as one of the few surviving people with Jedi training, Ahsoka strives to protect those who use the Light side of the Force from the destructive forces of the Empire, including fighting her former master, now reborn as Darth Vader.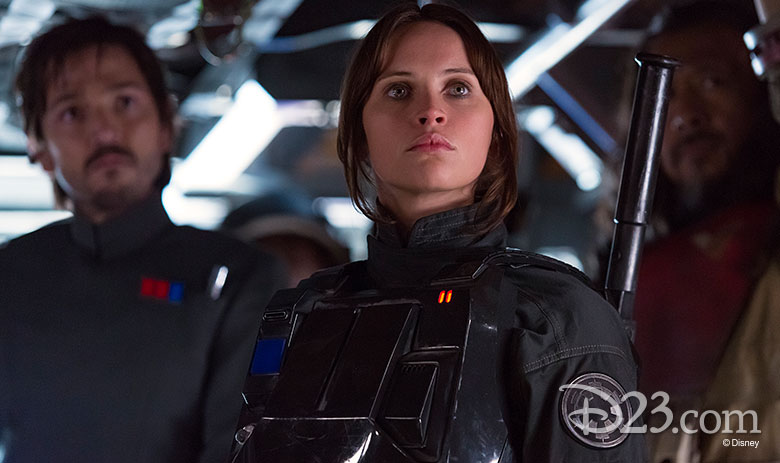 3. Jyn Erso
This rebel girl was never one to follow the rules, and she won't back down in the face of Imperial domination. With the help of Captain Cassian Andor, she leads a team on the iconic mission mentioned in Star Wars: A New Hope's opening crawl—stealing the plans of the Death Star. In the face of the Empire's immeasurable power, Jyn may be our only hope.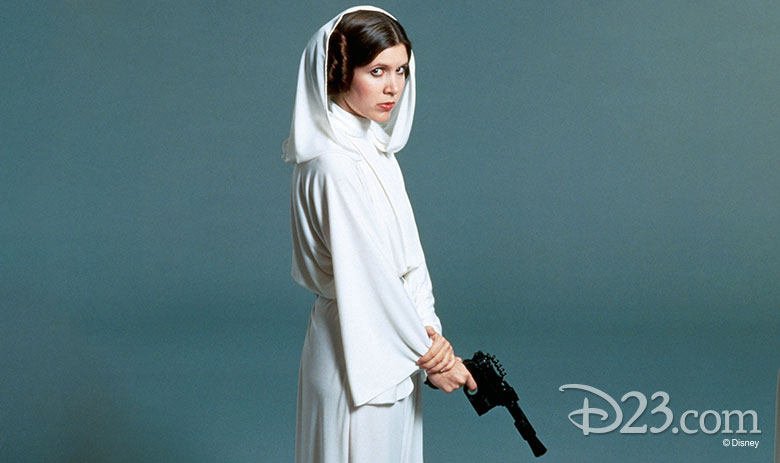 4. Leia Organa
When you think of a princess, you may picture tiaras and singing animals. Well, this princess of Alderaan would rather go toe-to-toe with deadly Sith lords and run headfirst into a battle against Stormtroopers. Leia Organa is the opposite of her mother, Padmé, when it comes to personality, but when it comes to bringing justice to the galaxy, Leia is truly her mother's daughter. And not only that: As the adopted daughter of Viceroy Bail Organa and Queen Breha Organa, Leia learned to be brave in the face of Imperial Moffs, Dark Lords of the Sith, and worse. Even with her discovery of her Force powers (she is, after all, genetically the daughter of Darth Vader), Leia still remains committed to the fight for the forces of good as a general in the Resistance against the First Order.
5. Aphra
Not every leading lady in the Star Wars universe is on the Light side. Doctor Aphra, fan favorite from the Star Wars: Darth Vader comics and now headlining her own series of comics, was an archaeologist recruited by Darth Vader to complete several missions, including personal missions for the Dark Lord of the Sith that went against the Galactic Empire's mission. Working with her two assassin droids, Beetee and Triple Zero, Aphra continues her adventures in Star Wars: Aphra comics, causing trouble across the galaxy.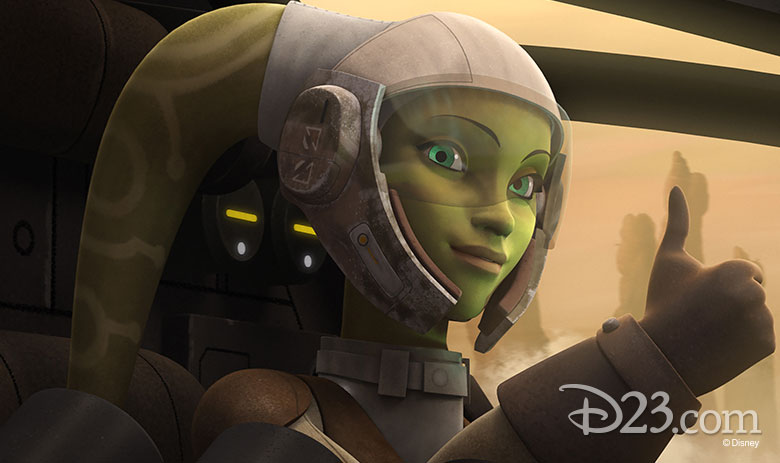 6. Hera Syndulla
Daughter of famous Twi'lek resistance leader Cham Syndulla, Hera was raised in the horrors of Imperial control and knew that the galaxy needed a rebellion. As the captain of the light freighter Ghost, Hera leads a team of rebels across the galaxy to fight the Empire and spread freedom, setting the groundwork for the Rebel Alliance of the Star Wars original trilogy.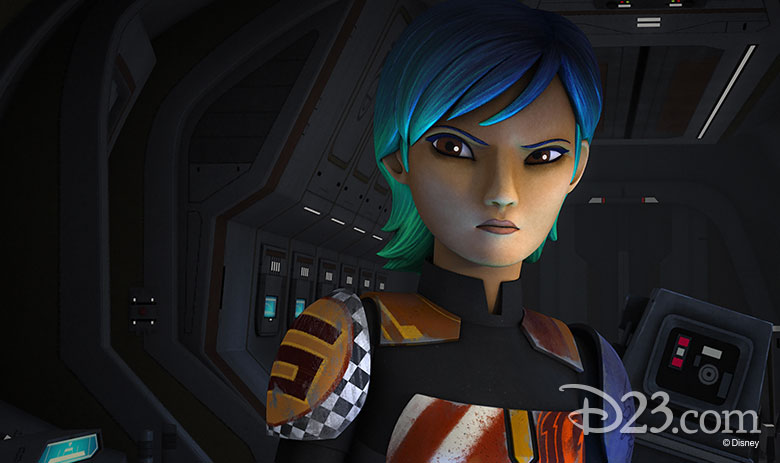 7. Sabine Wren
Everything about Sabine is made to stand out, from the bright colors she dyes her hair to her customized pink Mandalorian armor! While she started off as a recruit for the Imperial Academy and even had a brief career as a bounty hunter, Sabine truly found her calling after she teamed up with Hera and the crew of the Ghost to help fight the Empire. She serves as the team's weapons specialist, but she also considers herself an artist, creating graffiti art to protest Imperial rule.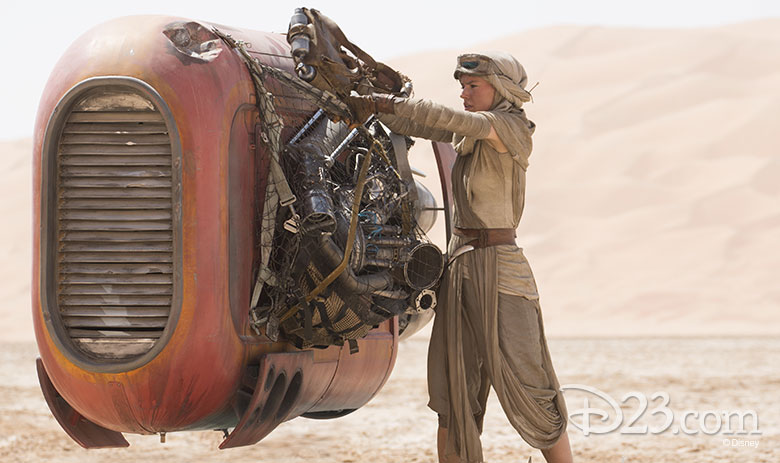 8. Rey
Who's the girl? Well, we still don't know who her family is, but what we do know is that the lonely girl from Jakku stole our heart from her very first moment in The Force Awakens. Left to live as a lonely scavenger, Rey bravely gave up everything to go on an adventure with her new friend Finn to help deliver BB-8 to the Resistance. The adventure that ensued revealed that there is so much more to her than just a girl living in the desert—she is strong in the Force—so strong that Anakin Skywalker's lightsaber calls out to her from the depths of Maz Kanata's castle. She rejects the call at first, but we know how it ends. Who could forget her lightsaber fight against Kylo Ren in the snow? With her heart-melting smile and her raw Force ability, there is so much to love about Rey—and so much more we want to learn about her when Episode VIII comes to theaters in 2017.