By Jocelyn Buhlman
We're only weeks away from the premiere of Rogue One: A Star Wars Story, in theaters December 16—but for fans like us, the release date feels far, far away. Patience, young Star Wars fan… There is much for you to learn while you wait to find out what will happen to Jyn Erso, Cassian Andor, and their band of rebels. Do you know exactly how Rogue One fits into the Star Wars universe? The movie is set after the prequel trilogy (Episodes I–III), but before the original trilogy (Episodes IV–VI), a 16-year gap that establishes the rise of the galactic empire and the formation of the Alliance to Restore the Republic. Sure, we know that Rogue One is the story of how the Rebel Alliance stole the Death Star plans, but do we really know what is happening in the Star Wars galaxy during this time of civil war? Well, while you are crossing off the days on your calendar, waiting until it's December 16, here's what you might do to prepare for Rogue One and catch up on any intergalactic adventures you might have missed.
Read About What Happened After the Prequels
So you've watched all the Star Wars prequels and you're well-versed in the tragic tale of Anakin Skywalker's fall to the Dark Side… but do you know what happens next? Rogue One takes place 16 years after Revenge of the Sith, and a whole galaxy's worth of adventures have happened in that time period. Fortunately, there are plenty of novels out there to take you on the adventures that happened after Anakin took the name Vader, but before the Rebel Alliance started hunting Death Star plans. Novels of note include Star Wars: Ahsoka by E.K. Johnson, the tale of Anakin's former Jedi apprentice, Ahsoka Tano, after she leaves the Jedi Order. If you have a taste for the Dark Side and are eager to see how a young Darth Vader may play a role in Rogue One, then crack open Lords of the Sith by Paul S. Klemp, which chronicles Darth Vader's life as a Sith Lord just after Revenge of the Sith. If you're less interested in devotion to ancient religions and would rather take a more imperial approach to your evil, then learn about how the infamous Grand Moff Tarkin became overseer of the Death Star in the novel Tarkin by James Luceno. Whether you read one novel or all three, the adventures will have you sitting on the edge of your seat in anticipation for Rogue One!
Join the Rebellion with Star Wars Rebels
Revenge of the Sith is sequentially the last Star Wars film to occur before Rogue One, but that doesn't mean there aren't more adventures you can watch to get ready for the latest Star Wars installment. The TV show Star Wars Rebels, airing on Saturdays at 8:30 p.m. ET/PT on Disney XD, takes place two years before Rogue One. Chronicling the adventures of a group of Rebel Alliance members, the show explores the galaxy in the face of a growing Empire, a budding rebellion, and the last few remaining Jedi. You'll see everything from a young Princess Leia serving as a rebel agent, to Grand Moff Tarkin's early team-ups with Darth Vader, to the epic showdown between master and apprentice as Ahsoka Tano and Anakin Skywalker face each other for the first time since Order 66. There's already three seasons of rebellions and adventures for you to watch, so you can get your intergalactic thrills while waiting for December 16!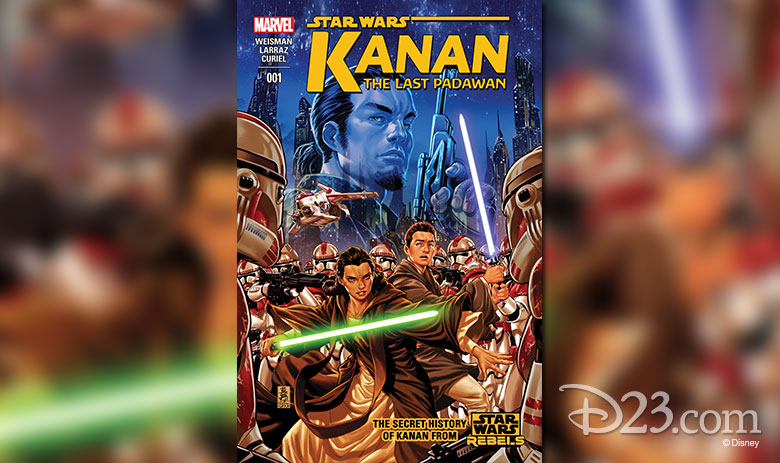 Marvel at the Comic Book Adventures
If you're still curious about what was happening before Jyn Erso and Cassian Andor lead their team on a certain rebel mission, you can follow the adventures of Kanan, Jedi hero of Star Wars Rebels before he became a member of the Ghost crew. In the Star Wars: Kanan comics, you can explore the Star Wars galaxy after Order 66 wiped out all the Jedi… except for two, Jedi Master Depa Bilba, and her apprentice, Kanan Jarrus. Rogue One explores the Star Wars galaxy when there are no Jedi left, but these comics explore what happens when you're the only Jedi left. On the Sith side of things, you can always pick up an issue of Darth Vader to help you get hyped for his appearance in Rogue One. The comics cover his search for Luke Skywalker after A New Hope, and feature fan-favorite archeologist Doctor Aphra, who will be receiving her own comic series starting December 7! While you're waiting to find out whether Jyn Erso and her forces of good succeed in their mission, be sure to pick up the first issue of Doctor Aphra to see what kinds of missions the forces of bad are pursing.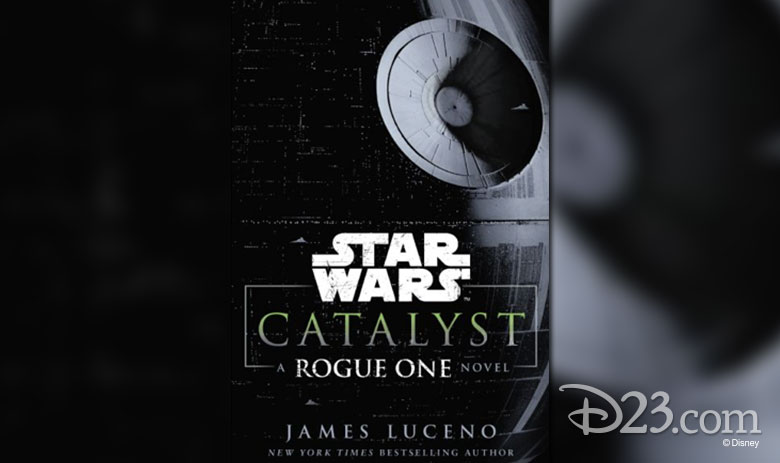 Arm Yourself with Rogue One Novels
Now that you have fully immersed yourself in the budding Rebel Alliance, the rising Empire, and the struggling Jedi, you're ready to get right into the story of Rogue One. That's where the novel Catalyst by James Luceno comes into play: Read about the life of Galen Erso, Jyn's father, and how he came to work for the Empire. This novel serves as a prequel to Rogue One, and if you want to read what happens next, make sure to preorder the Rogue One novelization (in bookstores December 20) so you can read it and relive the movie as soon as possible!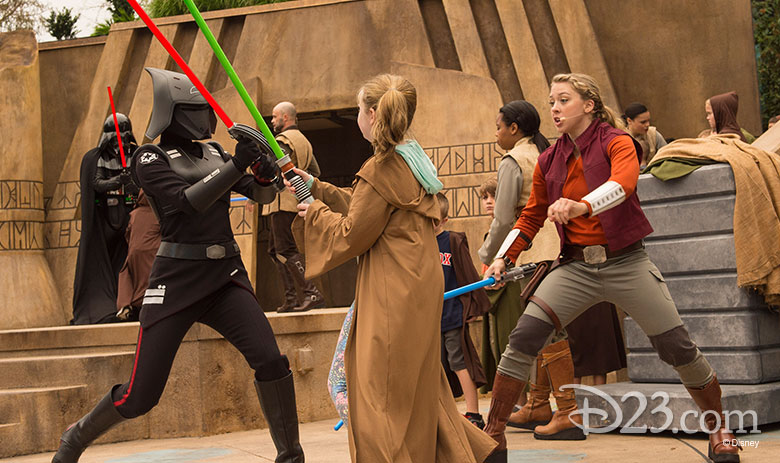 Experience Star Wars at the Disney Parks
You've read the books, watched the shows, bought all the comics… What's left for you to do while you wait for Rogue One? How about experience Star Wars in real life?! At Disneyland, you can be in the middle of an action-packed space battle between X-Wings and TIE fighters on Hyperspace Mountain. At both Disneyland and Disney's Hollywood Studios, you can face off against the forces of darkness by experiencing the Jedi Training: Trials of the Temple, where you have a chance to fight Darth Vader, the Seventh Sister Inquisitor, and other sinister Sith. If you still can't get enough Star Wars, both Disneyland and Disney World offer plenty of other Star Wars experiences, like the classic attraction Star Tours, the new Star Wars Launch Bay, and more. You'll feel like you're part of the Rebel Alliance and be ready to save the galaxy again and again!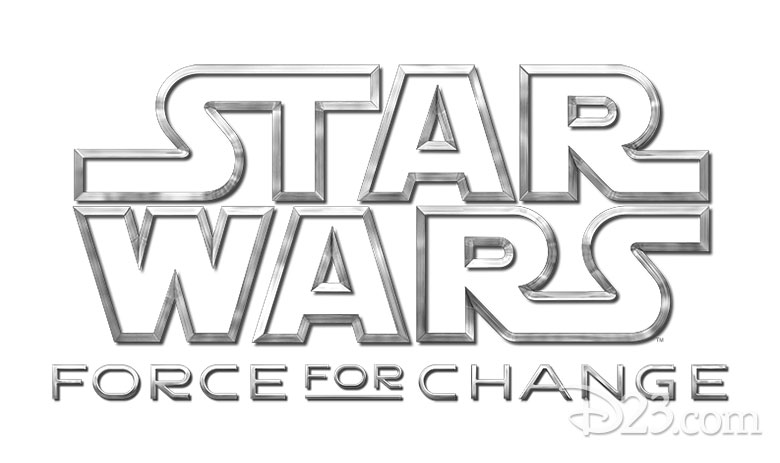 Become A Force For Change and Save Our World
Once you're done saving the rest of the galaxy, stop by Target to help save our world. As part of the Star Wars: Force For Change campaign, Force 4 Fashion donates $5 of every T-shirt sold to the U.S. Fund for UNICEF in support of UNICEF kid power. The Star Wars: Force For Change campaign aims to inspire people to make a positive impact, so be sure to check out their website for other ways you can help bring the Light Side of the Force to our world!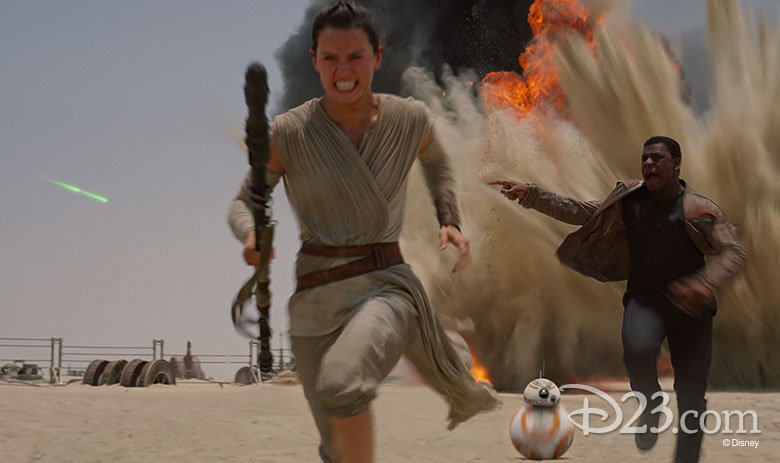 (Of Course) Have a Star Wars Movie Marathon
No Star Wars movie preparation would be complete without the final, crucial step. Gather up your usual rogue's gallery, make some festive Star Wars-themed snacks, and put on your favorite Star Wars movie. No matter if you're watching them in release date order or chronological order, seeing the saga of the Skywalker family on your TV screen will only make you more excited to see Rogue One! Whether you and your friends spend the whole time discussing fan theories (Who is Rey's father? How did Maz Kanata get Anakin's lightsaber? What does Kylo Ren use to keep his hair looking so good under his helmet?) or take in every scene in awed silence, you know you'll be full of that Star Wars spirit and ready for December 16. May the Force be with us all until then!