By Nicole Nalty
We've already pored over the pages of The Walt Disney Film Archives: The Animated Films 1921 – 1968. Highlighting films from the start of Walt Disney's career to Walt's final film, The Jungle Book, the book features never-before-seen imagery and gorgeous concept art from some of Disney's most beloved animated features. Today we're excited to share the definitive Collector's Edition of this stunning book.
D23 Members are invited to purchase issues 10-100 right here.
Presented in a clamshell box, the book features a facsimile of color storyboards designed for "The Sorcerer's Apprentice" sequence from the 1941 film Fantasia and a facsimile of five masterful cel setups from the classic Silly Symphonies cartoons. Produced with assistance from the Walt Disney Archives and Disney's Animation Research Library, this special edition is limited to 2,500 copies.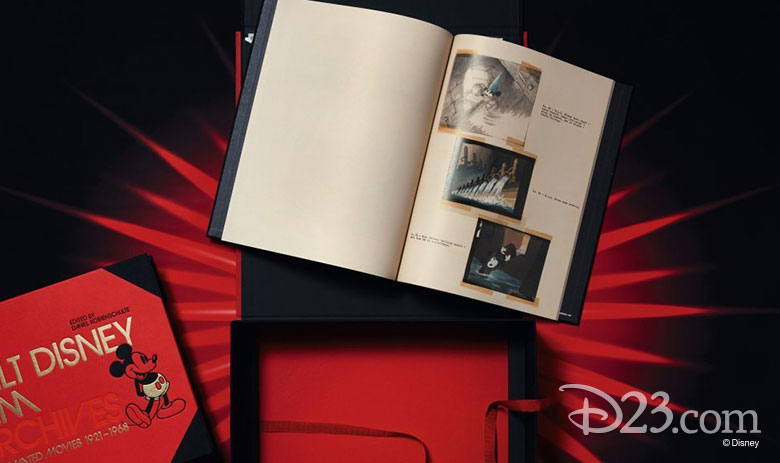 And, as part of D23 Days of Christmas, you can enter for a chance to win a copy of the standard XL edition! Click here.