"I always wanted to be a Disney animator, but it was somewhat of an exotic idea," Andreas Deja says. Exotic because Andreas was born in Gdansk, Poland, and grew up in Germany. "You'd tell your friends and family that your life's goal was to go to America and work for Disney, and the reaction was, 'Yeah, dream on!'"
Raised on Disney comics and seeing Walt Disney's The Jungle Book at age 11 reinforced his desire to become an animator—and he persisted in his "exotic" ambition.
I always wanted to be a Disney animator
It was Disney Legend Eric Larson, one of the famous "Nine Old Men" at Disney, who provided Andreas his professional access to his dream. "I had written to him while still living in Germany as an art student; I'd heard that he was involved in training young animators," Andreas once said. "I sent him some of my student work and cartoon work. Eric wrote back, and he was really encouraging, and said, 'I think you've got what it takes.' I finished school in the spring/summer of 1980, and in August I went over to America."
Andreas was first assigned to The Black Cauldron, working on visual development alongside Tim Burton, but he soon moved on to animate many of the film's characters.
After working on The Great Mouse Detective, he traveled to London to animate Roger Rabbit in Who Framed Roger Rabbit. He animated Mickey Mouse for the 1990 featurette The Prince and the Pauper, a character he returned to for Runaway Brain (1995) and Fantasia 2000.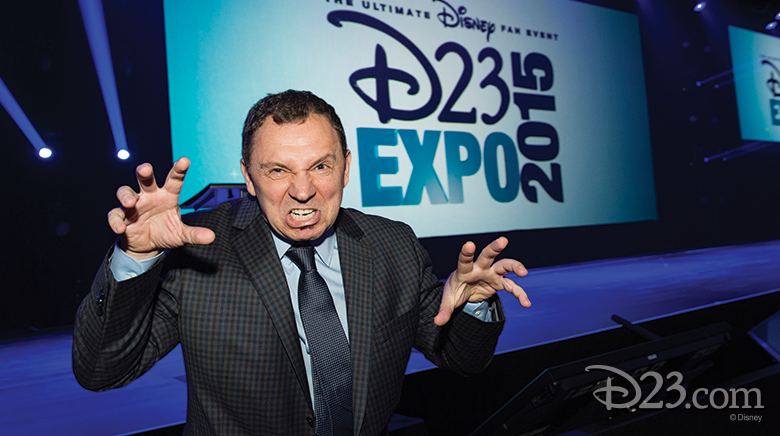 Andreas is known for his rich portraits of villainy, having animated Gaston in Beauty and the Beast, Jafar in Aladdin, and Scar in The Lion King. "Villains are the most fun to animate," he says. "It's fine to have a villain who beats people up and is ruthless, but the more important thing for me is whether or not they are interesting. The villains who have full personalities are the ones you remember."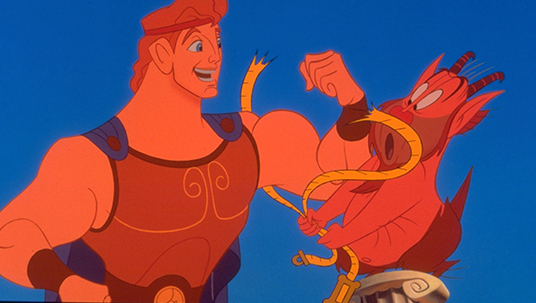 But he has also brought life to heroes, such as mighty Hercules, precocious Lilo (Lilo & Stitch), regal King Triton (The Little Mermaid), the wise Mama Odie (The Princess and the Frog), and lovable Tigger (Winnie the Pooh). He has animated on the shorts How to Hook Up Your Home Theater and The Ballad of Nessie, and has contributed visual development for Oliver & Company and The Emperor's New Groove.
A true student of his craft, Andreas was resourceful and diligent in his research and analysis about what makes animation work and who are its greatest talents. "I found that Milt Kahl was probably the best draftsman Disney had over the years—he just drew the best. Now that's not to say that he was the best animator, because there is more to animation than drawing, of course. He happened to have the best sense of design, a more stern knowledge of anatomy, and incredibly good taste. He had all that, and whatever he designed was just stunning."
As a young person, I kept thinking, wouldn't it be nice . . . to work for Walt Disney?
In 2006, Andreas was awarded the prestigious Winsor McCay Award for his contributions to the art of animation. Since 2011, his blog, Deja View, has provided inspiration and insight to budding artists and fans alike, and has helped convey the wisdom Andreas received from the old masters to a new generation.
At present, Andreas is working on his own independent animated films and his book, The Nine Old Men: Lessons, Techniques, and Inspiration from Disney's Great Animators, will be published in October by Focal Press.
Having been mentored by some of animation's greatest legends, Andreas Deja is at once a link to Disney's past, one of the greatest animators of its modern era, and an inspiration for the Studio's future. Andreas is living proof of the most beloved Disney notion about dreams coming true. "As a young person, I kept thinking, wouldn't it be nice to be able to do this and work with a group of fellow artists who share my passion? Wouldn't it be nice to work for Walt Disney?"