The Walt Disney Archives Stage is back for D23 Expo 2017! See the schedule of panels and presentations below, and click here for the full D23 Expo 2017 lineup.
Friday, July 14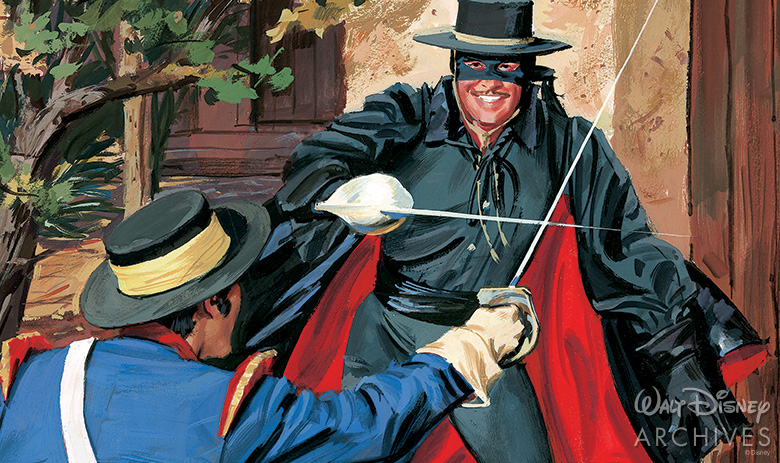 "Out of the night, when the full moon is bright" – 60 Years of the Horseman Known as Zorro (11:30 a.m.) –– The story of Zorro was a special one for Walt Disney, but it wasn't just because the legend of the masked avenger was so compelling. Walt viewed a Zorro television series as a source of funding for his long contemplated theme park. When Roy Disney refused to spend the company's money on it, Walt bought the rights to Zorro with his own money and started work on a weekly series. The project went on the back burner when ABC television bought the weekly anthology series and the Mickey Mouse Club, but Walt turned back to Zorro to help finance his massive 1959 expansion of Disneyland. This presentation looks back at its sometimes rocky road to the screen, the many actors considered for the series, and some of the very special Disney touches that made it such a success. Hosted by Disney historian and author Bill Cotter.
Walking with Giants: A Virtual Visit to Walt Disney's Hyperion Studio (1:30 p.m.) –– From 1926 to 1940, Walt Disney's Hyperion Avenue studio was the vortex of unprecedented achievement. Oswald the Lucky Rabbit, Mickey Mouse, Snow White, and Pinocchio all came to animated life there––and along with them, an entirely new cinematic art form. Combining state-of-the-art technology with never-before-seen vintage imagery, fans will explore this legendary location where Walt and his team unlocked the secrets of animation and turned amusement into art. Hosted by animation historian Hans Perk.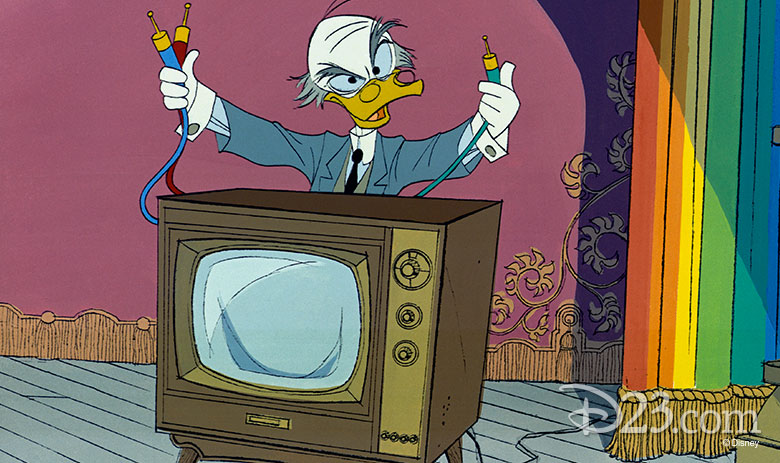 Ludwig Von Drake and Walt Disney's Colorful TV Revolution (3 p.m.) –– In 1961 Walt transformed his hit television series into Walt Disney's Wonderful World of Color, the first weekly TV program designed to showcase color. Enjoy a "colorful" celebration of this classic Emmy®– and Peabody-winning TV series—featuring the only animated character Walt ever created for television, fan-favorite Ludwig Von Drake—as Disney writer and historian Jim Fanning shares a kaleidoscope of rare footage, seldom-seen stills, and some "kooky" (as Ludwig might say) surprises.
Ink & Paint – The Women of Walt Disney's Animation (4:30 p.m.) –– Women have been at the forefront of animation from the very beginning. Mindy Johnson, author of the forthcoming landmark volume Ink & Paint – The Women of Walt Disney's Animation (Disney Editions), introduces you to a panel showcasing some of the extraordinary artists who've made remarkable contributions to Walt Disney's animation.
Park Stars: Original Characters of the Disney Parks (6 p.m.) –– Figment, Big Al, Chandu, the Hatbox Ghost, and Liver Lips McGrowl are just a few of the many Disney characters created specifically for Disney Parks. Join Imagineers Jason Grandt and Diana Brost as they take you on a journey around the world to meet many of the fun personalities that appear in Disney Parks attractions and shows.
Saturday, July 15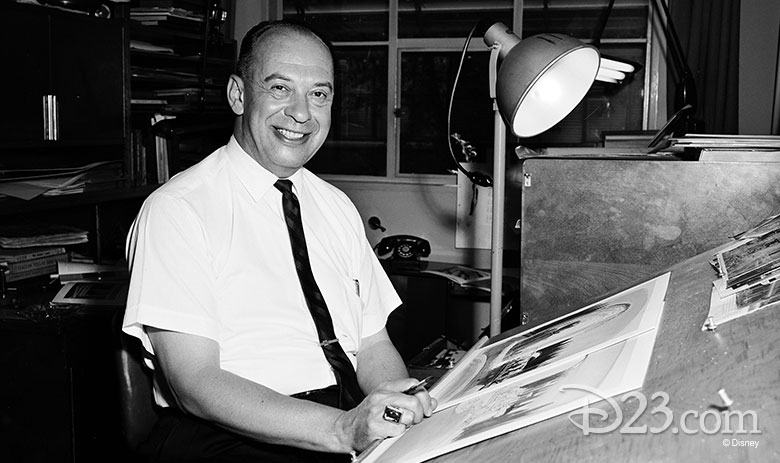 Marc Davis Goes to WED – The Amazing Artistry and Designs of the Legendary Disney Imagineer (10 a.m.) –– When Walt Disney asked directing animator Marc Davis to "take a look" at some of his attractions at Disneyland in late 1960, it began a second career for one of his top animators—who immediately began working for WED Enterprises, now known as Walt Disney Imagineering. Davis led the design efforts and strove to inject his trademark humor into attractions like the Jungle Cruise, Walt Disney's Enchanted Tiki Room, Pirates of the Caribbean, Haunted Mansion, it's a small world, Country Bear Jamboree, America Sings, and many, many other Disney theme park classics. Join Pixar's Pete Docter and Walt Disney Imagineering's Christopher Merritt as they share amazing and unseen artwork and photographs they have discovered in the process of writing a new book on this Imagineering Legend.
The Hidden Art of Disney – A Behind-the-Scenes Look at the They Drew as They Pleased Book Series (11:30 a.m.) –– The groundbreaking book series They Drew as They Pleased features an in-depth exploration of the life and art of Disney's concept artists, with each volume showcasing more than 400 pieces of pre-production artwork. Most of the material contained in each volume has never been seen before in book form. The series will eventually include a total of six books. In this panel, author Didier Ghez reveals the fascinating detective work behind the making of the books and an exclusive preview of the upcoming volumes in the series.
Walt, Kaye and Marceline: A Very Big, Small Town Story (1:30 p.m.) –– From numerous stays in her childhood home to one-of-a-kind Disneyland employment offers, Kaye Malins can reminisce about a lifetime of pixie-dust-filled moments with Walt, Roy, and Ruth Disney that seamlessly led her to her current role as Executive Director of the Walt Disney Hometown Museum in the heart of Missouri: "I grew up surrounded by special people like Walt and Roy Disney, and only now can I truly reflect back on how special my childhood was." Visually supported by museum archival photography and photos from her personal collection, Kaye will walk you through a lifetime of Marceline memories that will remind you that sometimes dreams really do come true.
Disney and Pixar Did That? Advertisements and Animated Commercials (3 p.m.) –– Join archivists and research specialists from across The Walt Disney Company who help to oversee Disney and Pixar historical collections as they share with you rarely seen advertising campaigns and animated commercials spanning from the 1930s to Pixar's efforts of the 1990s. Through artwork, film clips, and stories behind some of the familiar, yet no-so familiar projects, learn about a little-known aspect of the creative history of Disney and Pixar while gaining new perspectives on the productions and products themselves.
Yesterday's Tomorrow: Disney's Magical Mid-Century (6 p.m.) –– Don Hahn's new book Yesterday's Tomorrow: Disney's Magical Mid-Century is a valentine to Disney of the 50s and 60s, an era of optimism, relaxed lifestyle, and innovative design. Author Don Hahn takes us on a lavishly illustrated journey through the era with rarely seen art and photography of the mid-20th century reflecting the unique style that Walt Disney and his artists pioneered. If you've seen Sleeping Beauty, read Dwell magazine, shopped at Design Within Reach, or watched Mad Men, this talk is for you and all those who love this extraordinary era at Disney.
Sunday, July 16
Writing with Walt: Researching in the Magic Kingdom of Good Eating (10 a.m.) –– This talk examines the research, interviews, and serendipity that led to the first food book about Walt Disney at home, the studio, and Disneyland. Marcy Smothers' upcoming book, Eat Like Walt, is a culinary tour of the park's six lands. Every attraction has a story, and so do many of the menu items. Disneyland's food transports us as much as it satiates us, or as Walt declared, "The food is as fabulous as the fun, too."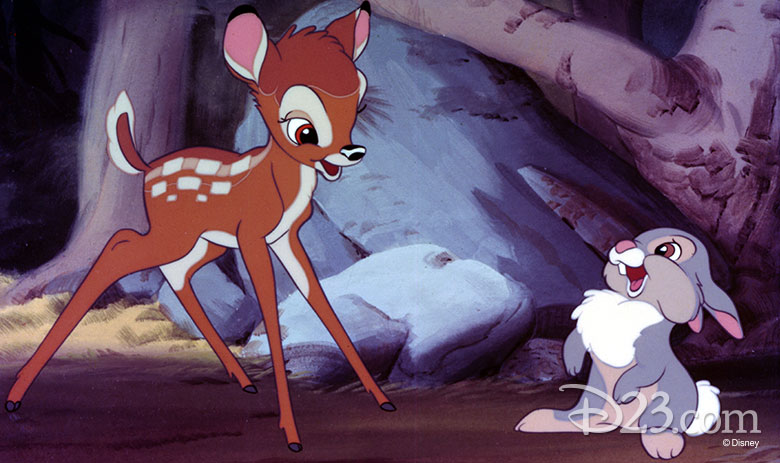 Walt Disney Signature Collection Presents: The 75th Anniversary of Bambi (11:30 a.m.) –– Join us as we commemorate the 75th anniversary and Walt Disney Signature Collection release of Bambi, the endearing, timeless tale of a wide-eyed fawn that has forever touched generations. Audiences can look forward to hearing personal stories from the voice cast, anecdotes behind the making of this film and its exquisite hand-drawn artwork, and much, much more. Its groundbreaking animated classics like Bambi that have not only been created or inspired by the imagination and legacy of Walt Disney but have also influenced many great visionaries and animators through to today.
Magic in the Details: How Disney Historical Collections Continue to Inspire (1:30 p.m.) –– Join Disney archivists and collection managers as they explain how historical materials from company collections help to extend the life of a given story beyond a project's completion or end credits. In highlighting various recent company projects, learn how preserved artwork, photography, and music have been used to inspire new generations of Disney artists.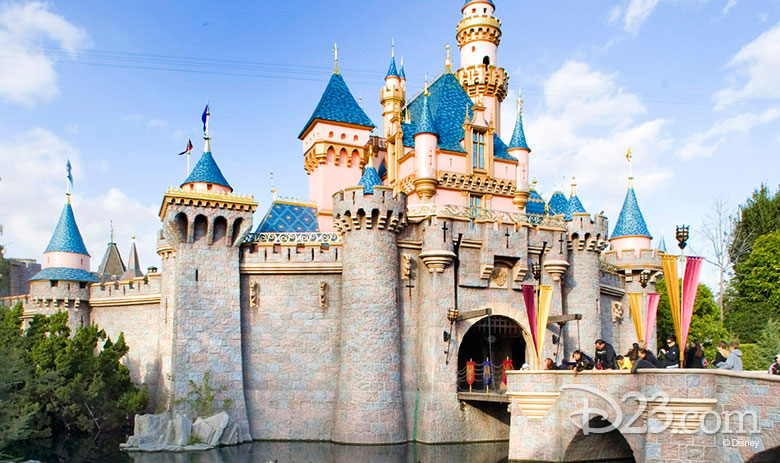 Sleeping Beauty Castle Walkthrough – Celebrating 60 Years of Walt Disney's Most Charming Tableaux (3:30 p.m.) –– In 1956, Walt Disney tasked some of his most talented Imagineers to re-create scenes from the then-in-production animated film Sleeping Beauty inside Disneyland's iconic Sleeping Beauty Castle. The result, opening on April 28, 1957, was a magical attraction that allowed guests to stroll through the previously unexplored winding passageways of the castle while viewing charming dioramas that re-created scenes from the beloved film. Join Imagineers Tony Baxter and Christopher Merritt as they take you through the history and development of this beloved attraction, from its beginnings in the 1950s, through to its "re-awakening" in 2008.
PopDisney: Six Degrees of Separation (5 p.m.) –– How were the many worlds of Disney—such as Marvel, Lucasfilm, and the Muppets—all connected long before they were part of The Walt Disney Company? Join archivist Justin Arthur and Disney Character Voice Bret Iwan on a lively exploration of Disney's place in the pop culture spectrum, strange historical facts, and little-known connections across the years, featuring rarely seen clips and imagery.