By D23 Team
Get ready, Disney Parks fans! Walt Disney Parks and Resorts have some pixie dust up their sleeves for D23 Expo, taking place July 14–16 at the Anaheim Convention Center.
At the Walt Disney Parks and Resorts pavilion, guests will discover "A Galaxy of Stories," with an exclusive first-look at some of the locations, starships, creatures, and droids that will bring Star Wars to life when the new lands open in 2019––not to mention the fully detailed model of the overall vision! The pavilion will be available to "ooh" and "aah" over all weekend long on the D23 Expo show floor.
Also on the show floor, souvenir shoppers will be delighted to know that the Imagineering-exclusive merchandise store, Mickey's of Glendale, will return for all three days of D23 Expo 2017 with specialty pins, limited-edition collectibles, and merchandise you can't find anywhere else. Our friends at the Disney Parks Blog gave us a first look at just a few of the items coming to the pop-up shop, including Imagineer-designed apparel, celebratory Star Tours 30th gear, and for the first time, stunning bronze collectibles celebrating Walt Disney Imagineering's heritage.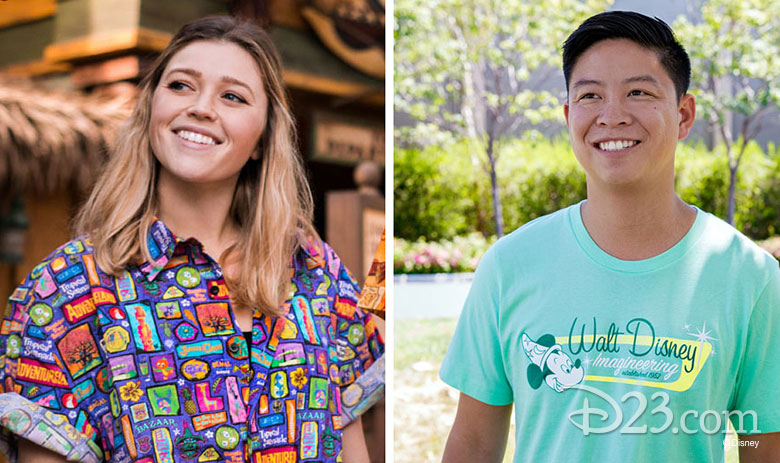 As for panels and presentations, we've previously shared that Walt Disney Parks and Resorts Chairman Bob Chapek will once again take the stage at D23 Expo, and there's even more magic in store! See the full lineup of Disney Parks and Resorts panels below.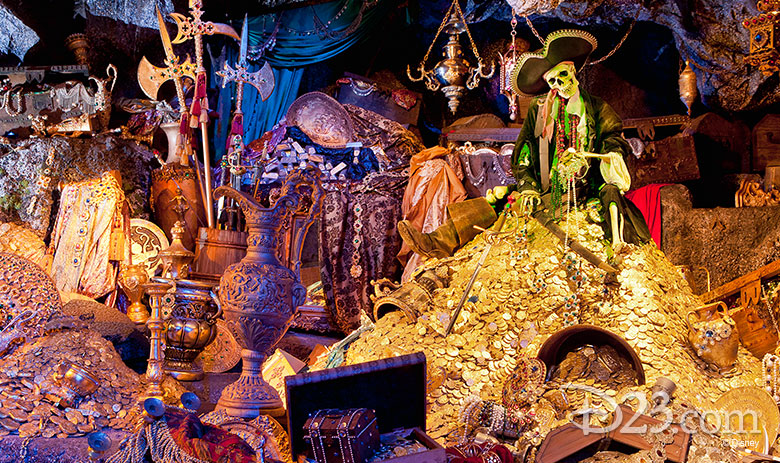 Friday, July 14
Pirates of the Caribbean: 50 Years of Swashbuckling Adventures in Disney Parks (3:30 p.m., D23 Expo Arena)––Take a look back, me 'earties, on the famed attraction that started it all! From its early origins at Disneyland Park to the latest technical achievements of Pirates of the Caribbean: Battle for the Sunken Treasure at Shanghai Disneyland, Imagineers will share buccaneering tales of developing this signature Disney Parks attraction around the globe.
Saturday, July 15
Walt Disney Parks and Resorts (3 p.m., Hall D23)––Disney Parks and Resorts Chairman Bob Chapek will take the stage during this presentation to share what's new and what's next at Disney Parks and Resorts around the globe.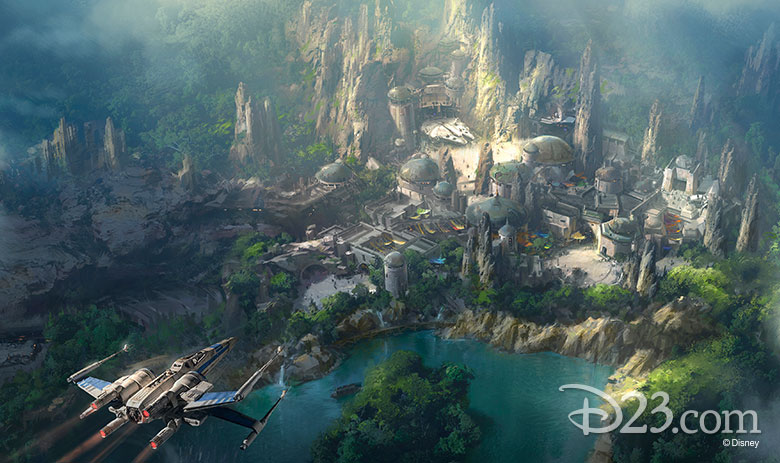 Sunday, July 16
Inspiring Women of Imagineering (12:15 p.m., Stage 28)––Meet some of the talented women of Walt Disney Imagineering who bring Disney magic to life every day. Guests will hear personal stories and get an insider's look at Imagineering's creative process from these creative and technical professionals building on Disney's rich legacy of female Imagineers.
Voices of Disney Parks (2:30 p.m., Stage 28)––See–and hear–the people behind some of the most recognizable voices heard across Disney Parks. From famed attractions to favorite characters, guests will hear personal stories and feel as though they've stepped into a Disney Parks recording booth!