By D23 Team
There's so much to see and do during D23 Expo 2017, taking place July 14–16 at the Anaheim Convention Center, and there's a lot to shop, too! The Disney Dream Store returns to D23 Expo with brand-new items, exclusive collectibles and more––there's something for everyone to enjoy! Read on for highlights from the D23 Expo show floor store.
Disney Theme Parks Merchandise––Collect merchandise celebrating some very special milestones from favorite attractions, like Pirates of the Caribbean 50th anniversary, Space Mountain 40th anniversary, Epcot 35th anniversary, and Star Tours 30th anniversary, and marvel over more magical theme-park merchandise. See the dazzling designs here. Plus, add to your ALEX AND ANI collection, enjoy a sparkling selection of jewelry designs from Crislu and Rebecca Hook, and collect your next Disney-themed Dooney & Bourke or HARVEYS bag. Get a sneak peek at some of the items here.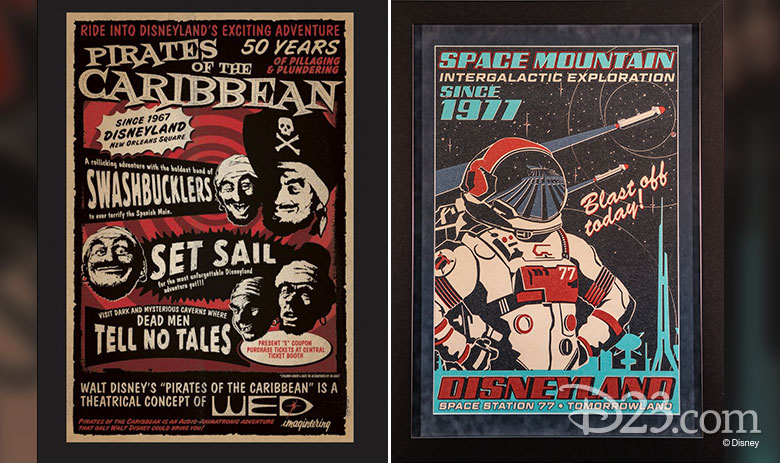 If you have an Ear headband for every occasion, get excited for the all-new Interchangeable Bow Collection making its debut at the Disney Dream Store. The collection comes with a traditional Mickey Ears headband that guests can easily swap with one of the six specially designed bows available for purchase. Our friends from the Disney Parks Blog just shared new details on these ear-resistible headpieces and we can't wait to take these bows for a spin! Plus, you can commemorate your time at D23 Expo 2017 with this D23 Expo-exclusive ear hat. Head to the Disney Parks Blog for even more headwear coming to D23 Expo!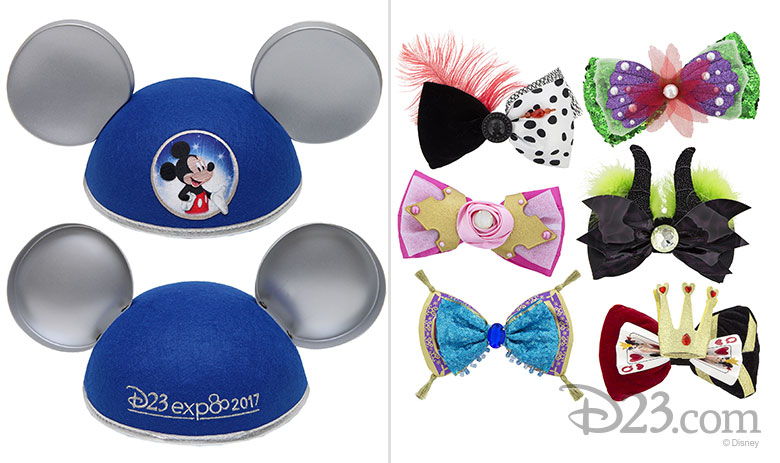 Official D23 Expo and Disney Legends 30th Anniversary Merchandise––Commemorate your weekend at the ultimate Disney fan event with official D23 Expo 2017 logo merchandise, including tees, headwear, drinkware, pins, and more. Plus, bring home your very own droid, "R5-D23," and Brethupp the Ewok plush––both debuting at D23 Expo 2017. Celebrate 30 years of Disney Legends with a commemorative collection including a tee, limited-edition pin, and paperweight.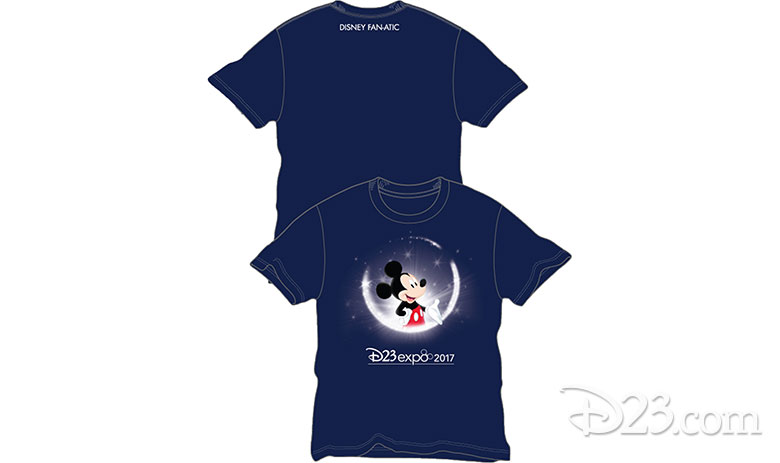 Guests can find an exciting assortment of items showcasing product debuts, original artwork, giclées, deluxe prints, and more from the following: Steve Adams, Dave Avanzino, Jasmine Becket-Griffith, David Bird, Britni Brault, Choice Collectibles, Joey Chou, John Coulter, Daniel's Woodland, Disney Fine Art by Collectors Editions, Dooney & Bourke, Craig Fraser, Jeremy Fulton, HARVEYS, Brian Kesinger, Daniel Killen, Ink & Paint Artists, Jerrod Maruyama, Miss Mindy, Mark Page, Mike Peraza, Patty Peraza, Larry Nikolai, Noah, Precious Moments, Linda Rick, Shag, Jim Shore, Javier Soto, George Scribner, Sketch Artists, Vinylmation™, Joe Yakovetic, Kenny Yamada, and more!
Dream Store Autograph Sessions––Meet some of your favorite authors and artists during autograph sessions at the Dream Store. Schedules will be posted daily via the D23 Expo Mobile App (coming soon!) and daily at the Disney Dream Store.
Details about Dream Store merchandise offerings, special artist appearances, and more will continue to be updated on www.D23expo.com, www.DisneyParksBlog.com, www.DisneyParksMerchandise.com, and right here on D23.com!