By Jocelyn Buhlman
Today at 2:00:00 a.m. all the clocks turned forward an hour, so if you've been running late or are just plain confused, now you know why! You better make sure to spring your clocks forward, or, if you still need some help with the time, why not look to these famous clocks from Disney history to help you stay on time!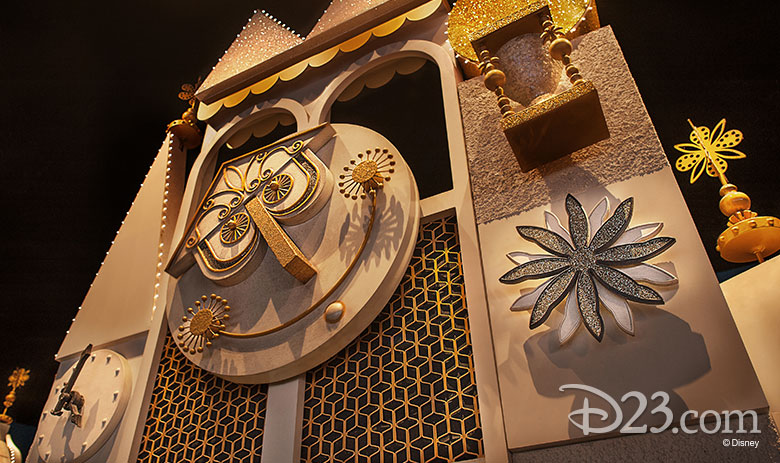 it's a small world clock, it's a small world (1966)
You know you're nearing it's a small world because you can always here it: that gentle "tick, tock" of the smiling clock face watching over the children of the world. Every 15 minutes, the clock chimes and a parade of children from around the world dance around the clock to let theme park guests know what time it is.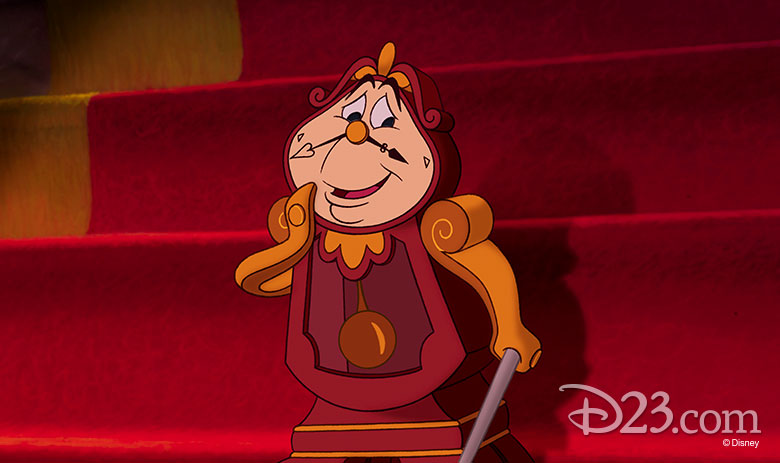 Cogsworth, Beauty and the Beast (1991, 2017)
When you want to tell the time, why not have your clock tell you the time? This mechanical majordomo used to be a human, but he's just as loveable as a magically alive clock in the animated classic Beauty and the Beast, and we can't wait to meet Cogsworth again when the new, live-action Beauty and the Beast comes out on March 17.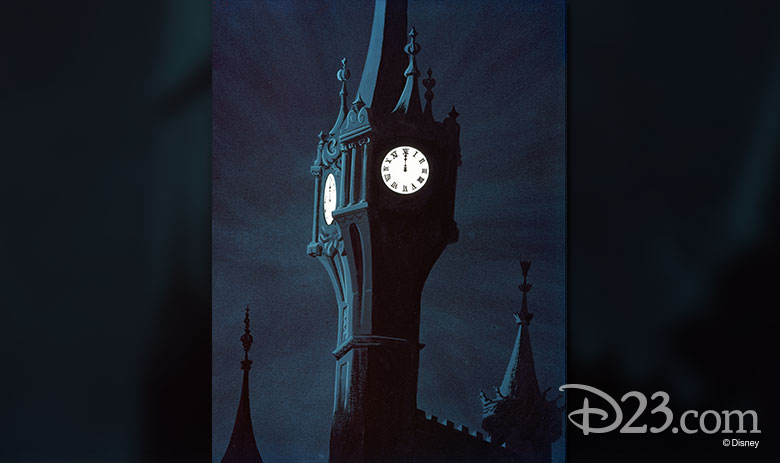 Clock Tower, Cinderella (1950)
"Oh, that clock!" The chiming of this clock wakes Cinderella up each morning, but even though it's always ordering her to wake up, it can never order her to stop dreaming. Even when it chimes midnight and forces her to flee the ball, she is still able to live happily ever after thanks to a certain glass slipper.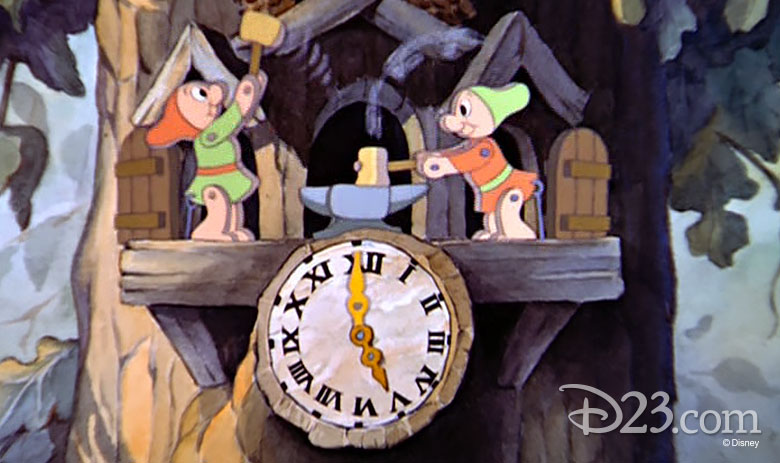 The Mine Cuckoo Clock, Snow White and the Seven Dwarfs (1937)
This little cuckoo clock has a very important job: letting the Seven Dwarfs know when their working day at the mine is done! When the two wood-carved men on the clock ring the bell, the Dwarfs know it's time to head "Heigh Ho-me" from work.
13-Hour Clock, Haunted Mansion (1969)
No, your eyes aren't deceiving you as you pass this ominous timepiece in the Haunted Mansion: This clock is tolling for the 13th hour. Don't be afraid of this creepy clock, as it's just letting you know it's time to go join a swingin' wake.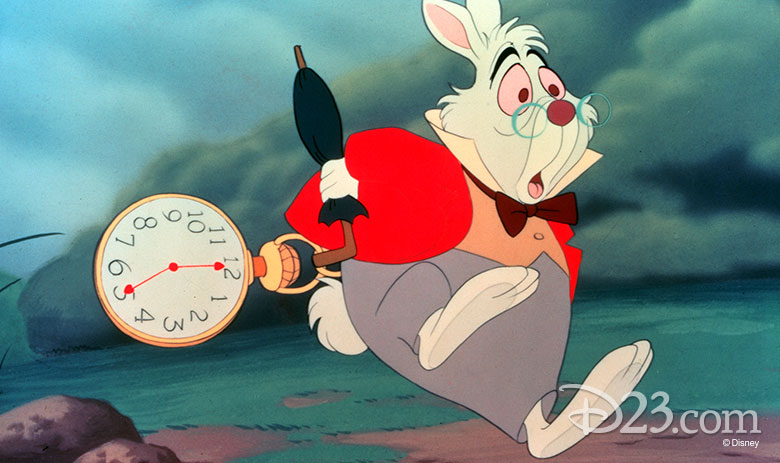 The White Rabbit's Pocketwatch, Alice in Wonderland (1951)
If you forget to set your clock forward for daylight savings, you may find yourself saying "I'm late, I'm late!" But even with a clock working on time, the White Rabbit still can't quite ever be on time.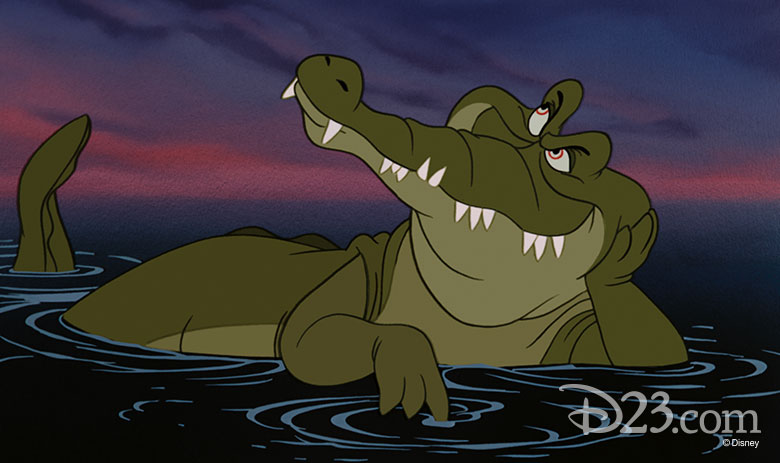 The Crocodile, Peter Pan (1953)
It might get a little tricky to check the time on this clock, since it's in the belly of a croc! The good news is that the "tick tock" sound gives you a warning when the hungry crocodile is headed your way.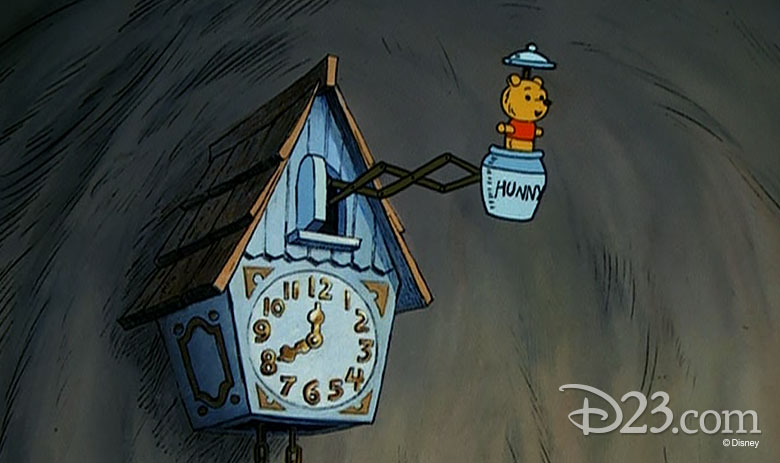 Pooh-koo Clock, The Many Adventures of Winnie the Pooh (1977)
Winnie the Pooh may have troubles getting his hunny, but he lets his dreams come true in his special cuckoo—er, Pooh-koo—clock that features a mini version of Pooh popping out of a honey pot.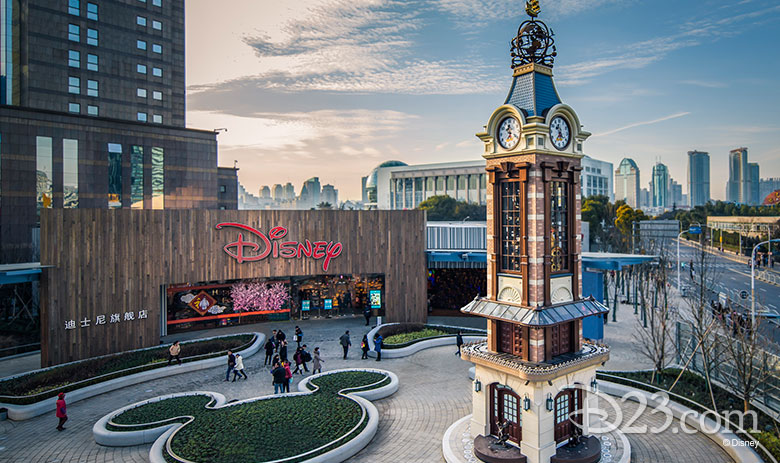 Shanghai Disney Store Clock Tower, Shanghai Disneyland (2016)
We've featured this one-of-a-kind clock tower here before, and we wish we could always use it to check the time! Whenever the half hour or hour chimes, this glockenspiel-style clock tower greets guests with a show of bells and Disney, Pixar, Marvel, and Star Wars characters!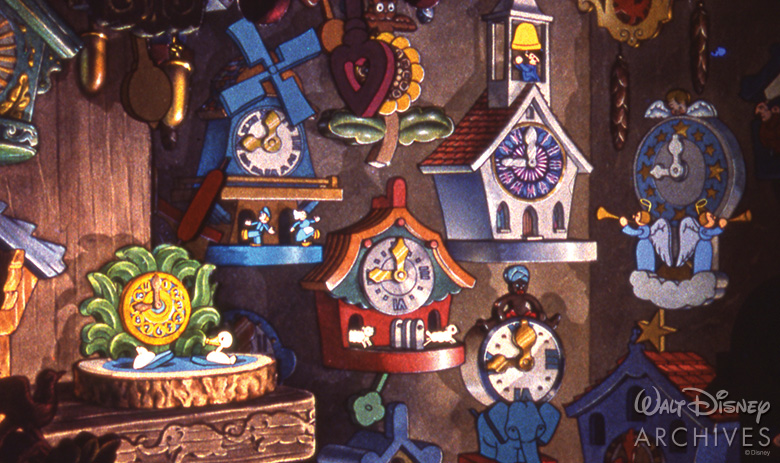 Geppetto's Cuckoo Clocks, Pinocchio (1940)
If you ever need to know the time, just head over to Geppetto's workshop! He's crafted every kind of cuckoo clock imaginable, from swimming ducks to jumping sheep to a bee buzzing out of a flower.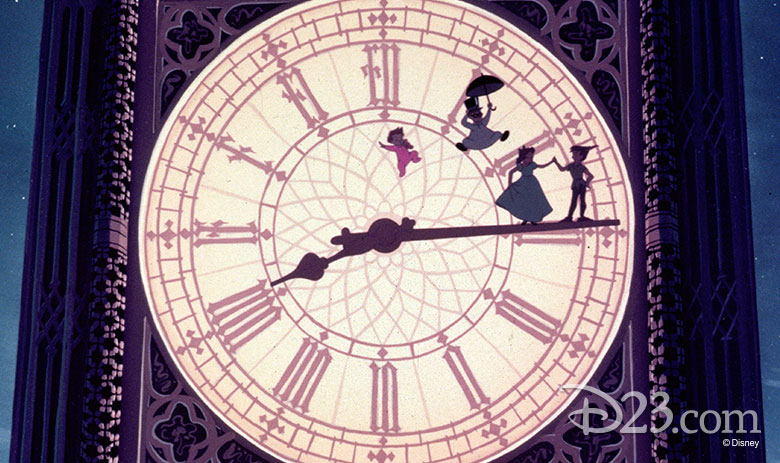 Big Ben, Peter Pan (1953) and The Great Mouse Detective (1986)
London's most iconic clock has been featured in multiple Disney films: It is the setting for one of the most famous images from Peter Pan, when Peter and the Darlings pause a moment in their flight to rest on the clock's hands, and later the setting of a tense fight in The Great Mouse Detective, when Basil of Baker Street is locked in deadly battle against the villainous Rattigan.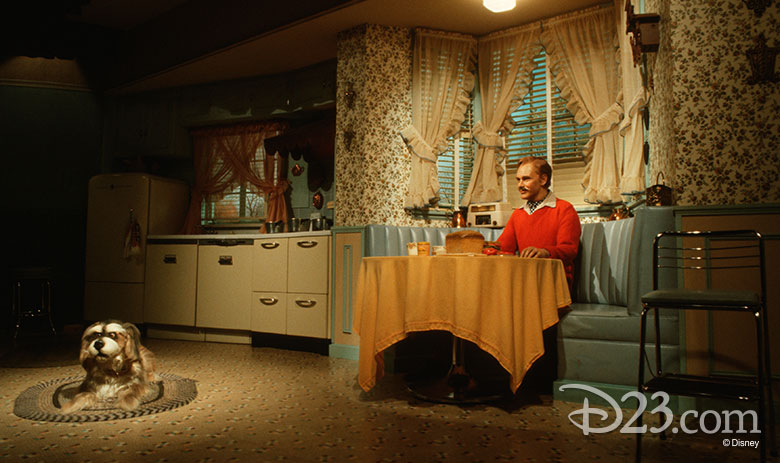 Cuckoo Clock, Walt Disney's Carousel of Progress (1975, 1993)
Walt Disney's Carousel of Progess tells the story of technological advances, but no matter what we have in store for our great, big, beautiful tomorrow, one thing that progress won't change is our need to tell time. And so, amdist all the wonders of progress, a simple cuckoo clock in Act Three reminds us that sometimes our beautiful tomorrow can happen today! The cuckoo, however, has a tendency to chime in just at the right time to poke fun at our host, John.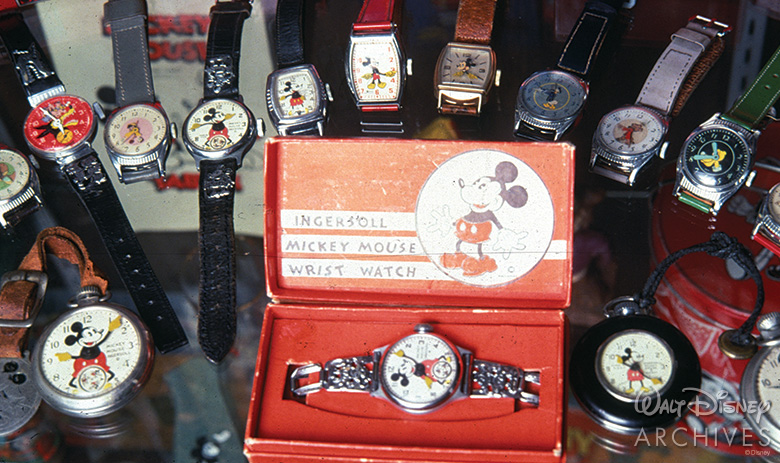 Ingersoll Mickey Mouse watch (1933)
If you need to check the time, why not check it with some style? This iconic watch featuring Mickey Mouse pointing out the time to you was among the earliest liscenced and most popular products featuring our favorite leader of the club, and is still a fashion staple for Disney fans today.