By Courtney Potter
Brand-New Trailer for Disney's Live-Action Beauty and the Beast
It's a tale as old as time, a song as old as rhyme… and it's coming to the big screen as a live-action adaptation! Disney's Beauty and the Beast, directed by Bill Condon, doesn't waltz into a cinema near you until next spring—but we've just been gifted with a brand-new, first-look trailer for the film! Check out the clip, above!
Featuring a truly all-star cast—including Emma Watson, Dan Stevens, Luke Evans, Josh Gad, Emma Thompson, Ewan McGregor, Stanley Tucci, and Kevin Kline—Beauty and the Beast includes all the music you've come to know and love from Oscar® winners Alan Menken and Howard Ashman (plus a few songs written for the stage adaptation by Menken and lyricist Tim Rice). Meet Belle and friends when the film premieres on March 17, 2017.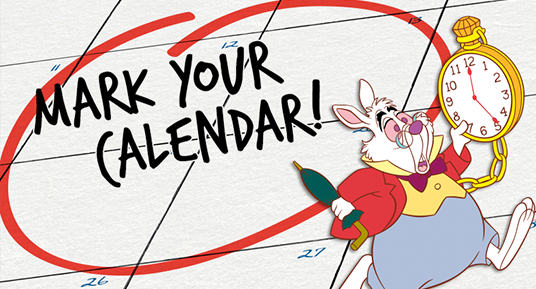 Save the Date!
Be sure to mark these upcoming Disney events on your calendar:
D23 and Walt Disney Archives


November 19–20, 2016


D23 Destination D: Amazing Adventures


December 4, 2016


Light Up the Season with D23


December 11, 2016


Holiday Gingerbread House Workshop at Downtown Disney


December 13, 2016


D23's Disney Springs Holiday Celebration


December 13, 2016


D23's Moonlight and Mistletoe Dinner


July 14-16, 2017


D23 Expo 2017


Studios




November 23, 2016


Moana opens in theaters


December 16, 2016


Rogue One: A Star Wars Story opens in theaters


March 17, 2017


Beauty and the Beast opens in theaters


May 26, 2017


Pirates of the Caribbean: Dead Men Tell No Tales
opens in theaters
Parks


November 7, 8, 10, 11, 13, 15, 18, 27, 29; December 1, 2, 4, 6, 8, 9, 11, 13, 15, 16, 18, 22




Mickey's Very Merry Christmas Party at Walt Disney World Resort




November 10–January 8, 2017




Holidays at the Disneyland Resort




November 11–January 8, 2017




Holidays at Disney Springs




Television




November 20, 2016


Elena and the Secret of Avalor is simulcast on Disney Junior and Disney Channel at 7 p.m. ET


November 24, 2016


The Wonderful World of Disney: Magical Holiday Celebration, 8–10 p.m. ET on ABC


November 24, 2016


Freeform's Countdown to 25 Days of Christmas begins


November 25, 2016


Disney Parks Presents: A Descendants Magical Holiday Celebration, 8–9 p.m. ET on Disney Channel


December 1-25, 2016


Freeform's 25 Days of Christmas


December 25, 2016


The Disney Parks' Magical Christmas Celebration, 9–11 a.m. on ABC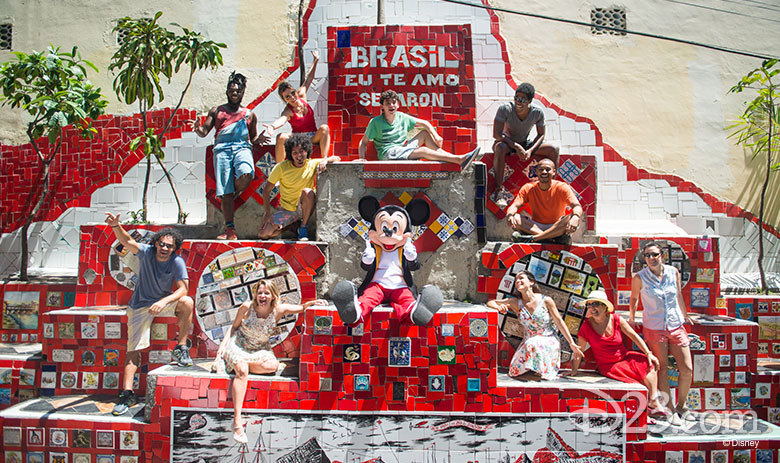 Mickey Mouse Debuts New Video on ABC's Good Morning America
Mark your calendars! This Friday, November 18, Mickey Mouse will be visiting the set of ABC's Good Morning America for a very special reason: He'll be celebrating his big birthday and debuting his brand-new music video, "What We Got"!
Mickey's visit with Robin Roberts, George Stephanopoulos, and the rest of the GMA gang in New York City is the finale of his worldwide birthday tour—where he surprised fans and friends from Los Angeles to Kyoto, Japan (and everywhere in between!) while shooting the music video. That same day, "What We Got" from Walt Disney Records will be available for both purchase and digital streaming—and the video itself will be featured all over social media, including right here at D23.com! Mickey fans are invited to join the party by using the hashtag #HappyBirthdayMickey.
But that's not all: Disney Channel will air blocks of Mickey Mouse programming all day Friday, including the premieres of two new cartoon series—and Disney Junior will debut the teaser trailer for its upcoming new series Mickey and the Roadster Racers.
Happy birthday, Mickey! And many happy returns!
Adventure Awaits with Rogue One: Recon 360 Video Experience
The countdown is officially on—Rogue One: A Star Wars Story will lightspeed into theaters next month. And to celebrate its impending arrival, Verizon and ILMxLAB have just debuted Rogue One: Recon, a short, immersive 360 video that lets viewers experience Star Wars from the perspective of an everyday Rebel X-wing pilot in space… culminating with a thrilling, unexpected battle against the evil Empire!
Follow Jyn Erso on her daring missions for the Rebel Alliance when Rogue One debuts in theaters on December 16.
Shanghai Disneyland Breaks Ground on Toy Story Land
Shanghai Disneyland, the latest addition to the Disney Park and Resorts roster—filled with all manner of amazing attractions and memorable entertainment. And while they've only been officially open since June 16, they're already breaking ground on an expansion.
Toy Story Land, a one-of-a-kind experience for guests, will continue Shanghai Disney Resort's commitment to remain "authentically Disney, distinctly Chinese" and will open to the public in 2018. Everyone's favorite toys, from one of Disney's most popular franchises ever—and one that's been well liked in China since the first film's debut in 1995—will come to life (and play) in a totally immersive land with three brand-new attractions and a themed character greeting area. It'll be more fun than a Barrel of Monkeys!
Make like Mr. Potato Head and keep your eyes peeled (see what we did there?) for more info on Toy Story Land as it becomes available.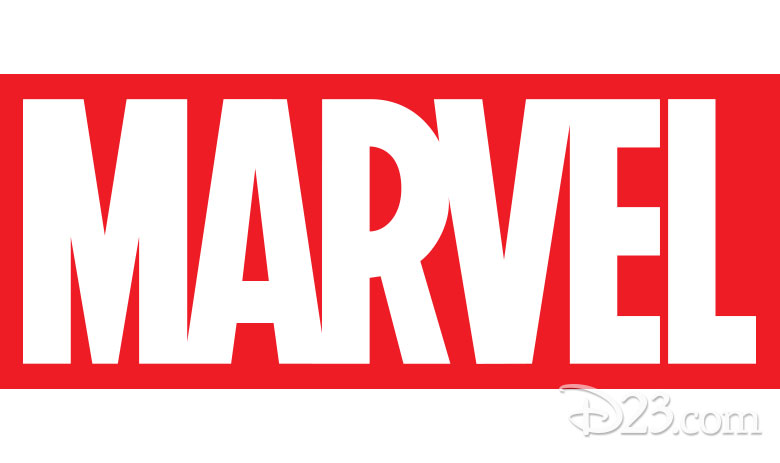 Marvel's The Inhumans Coming to IMAX and ABC in 2017
We're getting another dose of Marvel fun on our television sets next year—and the show's debut is set to make a little history. Marvel's The Inhumans will premiere versions of its first two episodes in IMAX theaters across the country! It's the first time a live-action TV series has debuted on the big screen! ABC will then premiere the weekly series a bit later in the fall, with additional exclusive content that can only been seen on the network.
The Inhumans, a race of superhumans with truly unique powers, were first introduced in Marvel Comics by Stan Lee and Jack Kirby in 1965. Since then, they've grown in popularity—and have become some of the most iconic characters in the Marvel Universe. Marvel's The Inhumans on ABC will explore the never-before-told, totally epic adventures of Black Bolt and the royal family.
What other seminal Inhumans will we see in the series? Medusa? Gorgon? Lockjaw? You'll have to watch to find out…