By D23 Team
Enjoy this refreshing rosewater, inspired by the enchanted rose in Beauty and the Beast.
Ingredients and Materials
Pink or red roses (preferably organically grown)
Large cooking pot
Distilled water
Colander
Glass jars
Directions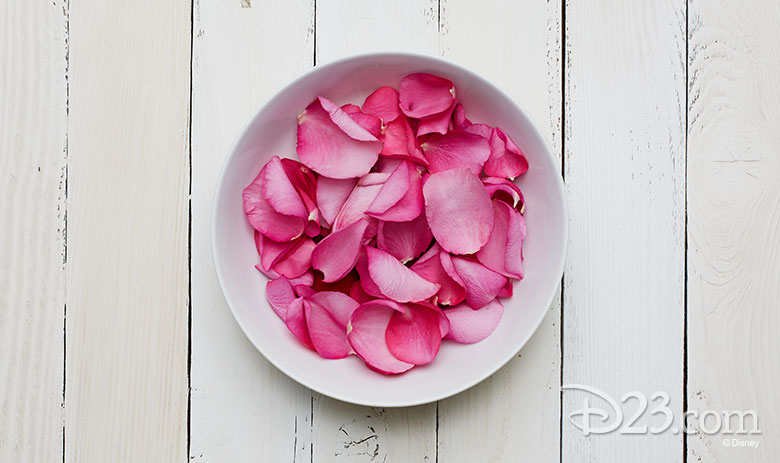 1. Gently pull petals off the roses and place in a large bowl. Rinse petals in warm water.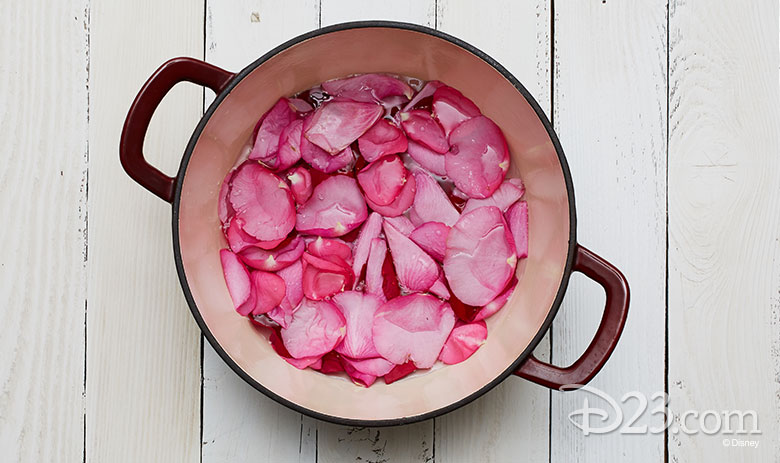 2. Place petals in a large pot and top with distilled water, just enough to cover the petals. Be careful not to use too much or the rosewater will be diluted.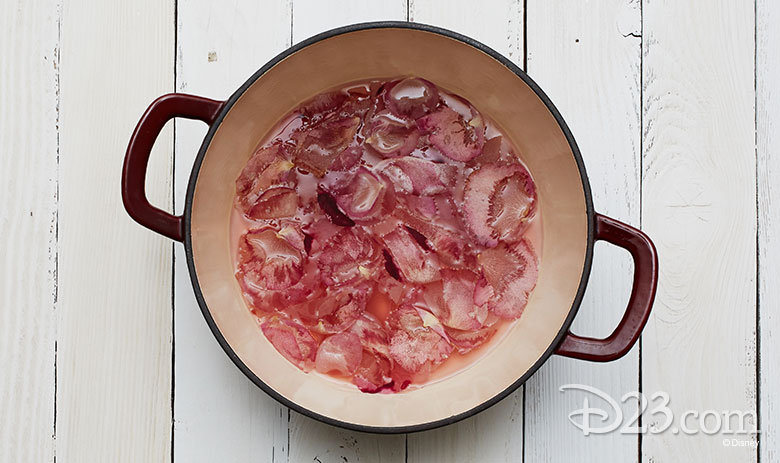 3. Cover the pot and let simmer on low heat for 20–30 minutes or until petals have lost their color.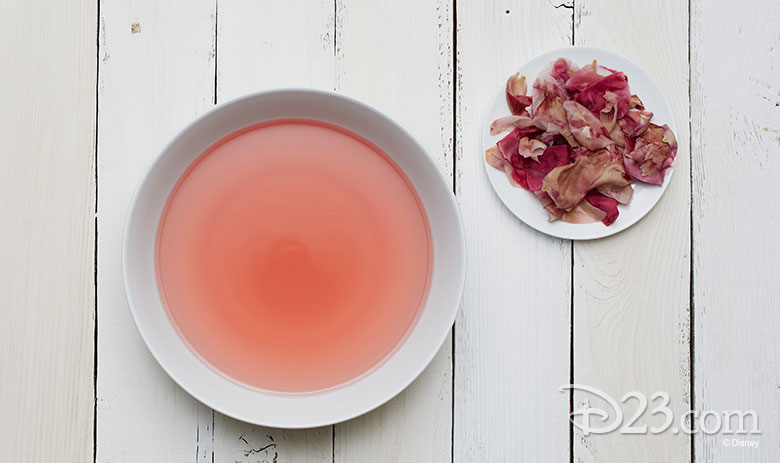 4. Strain rosewater mixture through a colander. Discard the petals and let the rosewater cool completely. Store rosewater in sealed glass jars in the refrigerator until ready to use.
Different Uses for Rosewater
Hair treatment—Bring a cup of rosewater into the shower and rinse your hair with it after using and rinsing out shampoo and conditioner.
Aftershave treatment—Because of rosewater's anti-inflammatory properties, it's perfect for relieving irritated skin due to shaving.
In the bath—Add rosewater to the bath (a cup or two will do) to help hydrate, refresh, and soothe your skin.
Skin toner—Combine 1 tablespoon of rosewater for every 4 tablespoons of distilled water. After washing your face but before putting on moisturizer, spray some rosewater toner on your face (or apply with a cotton pad). Rosewater is especially good for battling acne and rosacea—it reduces skin bacteria, decreases inflammation, and hydrates and soothes the skin.
Perfume—Dab on your neck and wrists for a light, delicate scent before heading out for the day.
Facial spray—Place rosewater in a travel-size spray bottle and keep in your purse. Spray on your face anytime you need a pick-me-up. Bonus: You will smell amazing!
Makeup remover—Not only is rosewater great at removing makeup, it will also keep skin soft and hydrated.
Cooking—Find rosewater recipes online and try making something new!