You watch the clock when you're bored… or when you're running late. But the Shanghai Disney Store recently debuted a brand-new clock tower that's positively going to stop you in your tracks.
The Shanghai Disney Store was already pretty spectacular. It opened on May 20, 2015, in the city's Lujiazui shopping district, and it's the world's largest Disney Store—with unique features that include a 19-foot-tall "Disney Magic Kingdom Castle" in the middle of the store and a Mickey-shaped roof sculpted with more than 8,000 LED lights. The store is home to a stunning landscaped plaza that has just become even more breathtaking with the addition of this new Glockenspiel-style clock tower.
You can easily lose track of time as you focus on all of the details that have been incorporated into the clock by the designers at Walt Disney Imagineering. The clock face of the 60-foot-tall tower might just remind you of an iconic timepiece you once wore—or still wear?—around your wrist.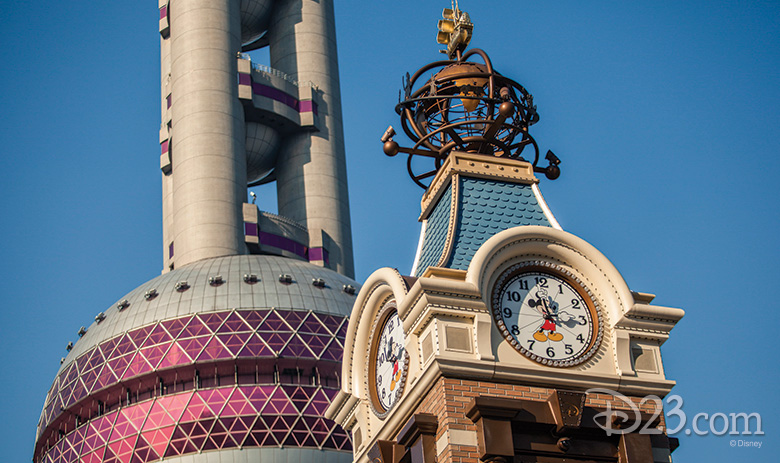 At the base of the clock are statues of Mickey's best buds—Donald Duck, Goofy, Pluto, and Minnie Mouse.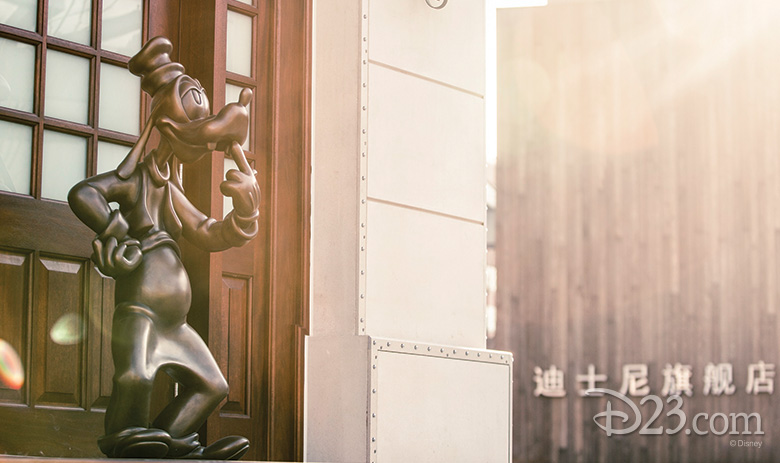 Everywhere you look there's something that makes you pause, from the visible gears and mechanisms to the beautiful lighting to our favorite touch, the Disney, Disney•Pixar, Marvel, and Star Wars characters that emerge to greet guests on the hour and half hour—accompanied by melodious bells and musical shows.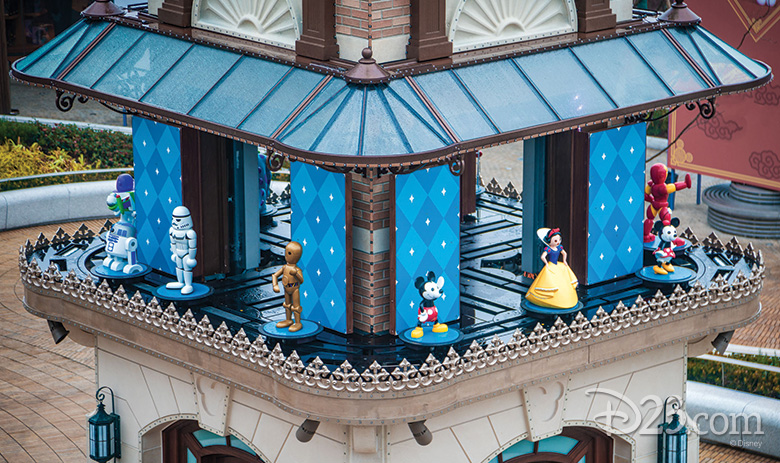 "We hope the Shanghai Disney Store clock tower will become a new landmark for this great city, providing a preview of the magic that will soon arrive with the opening of Shanghai Disney resort," Bob Weis, president, Walt Disney Imagineering, said.
"We are extremely proud that the Shanghai Disney Store is the first Disney Store in the world with an outdoor plaza and clock tower, which not only provides guests with a unique shopping and entertainment experience, but also serves as a perfect meeting location for friends and families," added Ando Toru, senior vice president and general manager, Disney Store Asia, Disney Store Japan, and Disney Store China.
So make time now to watch this video and see this unbelievable clock in action, and to hear directly from Imagineers about creating one of Shanghai's newest landmarks.