Disney Store Goes BIG in Shanghai
Shanghai is China's largest city . . . home to more than 24 million people! So it stands to reason that it would need the world's largest Disney Store, right? On Wednesday, May 20, at 1:14 p.m. (an auspicious date/time "code" amongst the country's social media-loving youth), Disney Store Shanghai opened in the city's popular Lujiazui shopping district. The whopping 9,250-ft. location—which stands in the shadow of the city's iconic Pearl Tower—has several unique features, like a 19-foot-tall "Disney Magic Kingdom Castle" in the middle of the store, as well as a Mickey-shaped roof covered with 8,000 twinkling lights. And like its sister stores all over the globe, it offers more Disney, Pixar, Marvel and Lucasfilm merchandise than you can shake a stick at. It's a truly immersive experience, sure to tickle the Disney fancy of visitors and locals alike!
---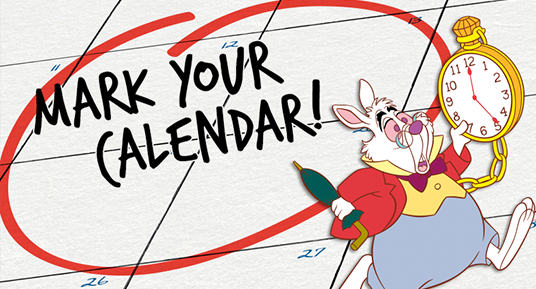 Save the Date!
Be sure to mark these upcoming Disney events on your calendar:
D23 and Walt Disney Archives


May 29


VIP Studio Tour with Disney Legend Dave Smith


June 6


Mickey's of Glendale Orlando Shopping Event


June 6


Let's Get Together with The Parent Trap in Florida


June 20


D23 Day at The Walt Disney Studios and Archives


August 14-16


D23 Expo 2015 returns to Anaheim, California


Studios




June 19


Inside Out opens in theaters (along with the short Lava).


July 17


Ant Man opens in theaters.


December 18


Star Wars: The Force Awakens opens in theaters.
Parks


May 15–June 14


Star Wars Weekends Returns to Disney's Hollywood Studios.
September 15, 18, 20, 22, 25, 27; October 1, 2, 4, 6, 8, 9, 12, 13, 15, 16, 18, 20, 22, 23, 25, 27, 29, 31; and November 1
Mickey's Not-So-Scary Halloween Party at Magic Kingdom Park


November 8, 10, 12, 13, 15, 17, 19, 20, 29; and December 1, 3, 4, 6, 8, 10, 11, 13, 15, 17, 18


Mickey's Very Merry Christmas Party at Magic Kingdom Park


Television




June 9


73-hour-long Phineas and Ferb marathon kicks off at 8 p.m. ET/PT on Disney XD


June 12


Phineas and Ferb, "Last Day of Summer" premieres at 9 p.m. ET/PT on Disney XD
Disney Infinity Community Builds Virtual Disneyland
Just in time for the Disneyland Diamond Celebration, the very cool (and obviously very talented) Disney Infinity community got together to create a brand-new Disneyland Toy Box! Players have been designing tons of virtual attractions for the game over the past few months, and some even teamed up to create the best ones possible. The winning designs—including Main Street, U.S.A., Mr. Toad's Wild Ride, and Buzz Lightyear Astro Blasters—are now available to download, and you can get a sneak peek at 'em in the video above.
---
24 Hours of Disney, Coast to Coast!
Unless your name is Rip Van Winkle, you've been snoozing for the last few months, and this is your very first visit to D23.com, you probably know that Memorial Day Weekend saw the mega-huge, mega-awesome 24-hour kick-off to the Diamond Celebration at Disneyland Resort (as well as 24 straight hours of frolic at Walt Disney World Resort, celebrating their "Coolest Summer Ever")! In case you couldn't make the festivities, fret not: D23 had special correspondents at both parks—and you can see all their various shenanigans here!
---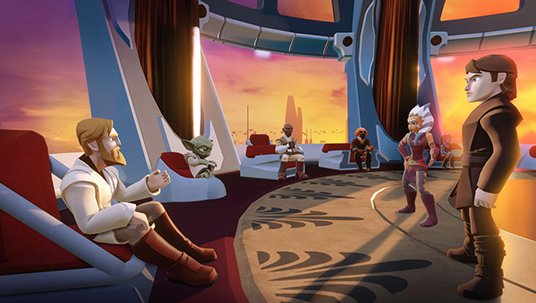 Star Wars: Twilight of the Republic from Disney Infinity
The first of three Disney Infinity 3.0 Edition Play Sets based on the world of Star Wars—called Star Wars: Twilight of the Republic—doesn't hit store shelves 'til later in the year… but Disney Interactive is offering a peek at what's to come, and it looks amazing! Set during the latter years of the Clone Wars, players can travel to four different locations and explore the worlds of Tatooine and Coruscant; they'll battle droids in Geonosis; and they'll even partake in an epic boss battle in Naboo. Along the way, they'll use the Force (of course) and master their Lightsaber skills as they fight alongside Ahsoka Tano, Anakin Skywalker, Obi-Wan Kenobi, and Yoda to save the Republic and defeat the Separatists. The only bad news is, we all have to wait until Fall 2015 to get our hands on it! The countdown begins…
---
A Boy, A Worm, and a Whole Lot of Fun
Future-Worm!, Disney XD's short-form series about a 12-year-old boy who creates a time machine lunchbox and befriends a fearless worm from the future has made its debut. Today Disney XD premiered the first short, "No Anchovies!" on its YouTube Channel, and new shorts will premiere Tuesdays and Thursdays for the next two weeks. Andy Milonakis (Kroll Show) voices Danny, and James Adomian (The Late Late Show with Craig Ferguson) provides the voice of Future Worm. Future-Worm! has it's full-length series premiere in 2016. The show is created by Emmy®-winner Ryan Quincy (South Park).
---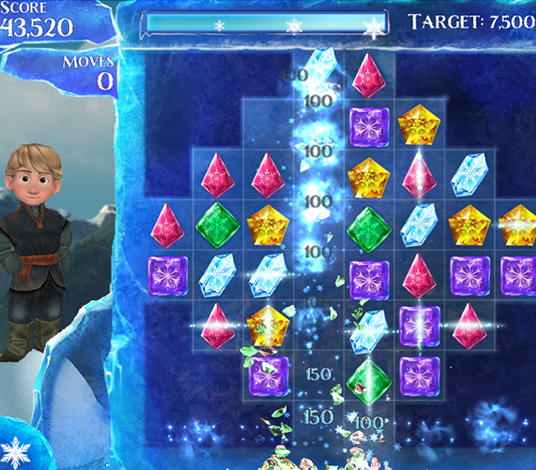 Frozen Free Fall Frosts Over Facebook
Attention, Frozen fans! One of Disney Interactive's most popular mobile games, Frozen Free Fall, is now available on Facebook! This cool "match-3" game will feature 195 fun and challenging levels and favorite characters from the film, including Anna, Elsa, and Olaf the snowman. Each character has a unique (and, dare we say, spectacular) power-up that can be used to help progress the game.