Shanghai Disney Resort to Open June 16
We've become ever more excited for the opening of Shanghai Disney Resort with every detail that's been shared to date—the themed lands, the beautiful Enchanted Storybook Castle (the largest and tallest at any Disney theme park), the Disneytown international shopping, dining, and entertainment district, Wishing Star Park (which will no doubt be as lovely as its name)—but now we can mark the opening date on our calendars and book passage to Shanghai! Today Disney and Shanghai Shendi Group announced that Shanghai Disney Resort will host a multi-day, grand opening celebration, culminating in a spectacular welcoming ceremony for the resort's first official guests on June 16, 2016. The world-class resort, located in the Pudong District of Shanghai, will be Disney's first destination resort in mainland China, featuring classic Disney storytelling and characters with all-new experiences tailored for the people of China. See you in Shanghai!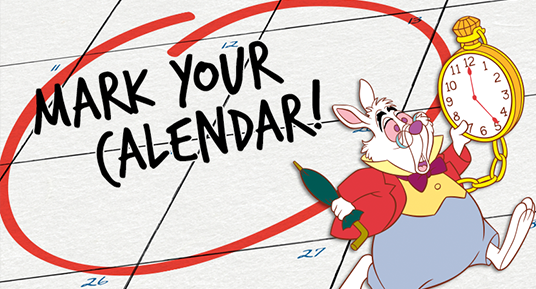 Save the Date!
Be sure to mark these upcoming Disney events on your calendar:
First Glimpse at New Disneyland Riverfront
Transformations, ahoy! There are some changes coming to Disneyland Resort—all to make way for the sure-to-be-amazing Star Wars-themed land, the park's big 14-acre expansion project. Luckily, we're already getting a look at what the Disneyland riverfront will look like once the project is completed!
The colorful artist's rendering, from Walt Disney Imagineering, shows the north bank of the Rivers of America and the elevated trestles that will soon carry the Disneyland Railroad. Keep an eye out for more updates on the beautiful new waterfront (and, of course, the Star Wars-themed land) as it becomes available…
Princess Leia Comes to Star Wars Rebels
Exciting news from the world of Star Wars Rebels… Princess Leia, the unstoppable Rebel hero featured in both the original Star Wars trilogy as well as the recent Star Wars: The Force Awakens, will make her Star Wars Rebels debut in an upcoming all-new episode!
Taking place three years before the events of A New Hope, Leia is introduced as a young leader on her way to becoming the strong, more resolute character portrayed in the original trilogy. Appearing in her only episode of the season, the young Princess Leia is voiced by Julie Dolan—who also lent her vocal talents to the Rebel leader featured in Disney's Star Tours attraction.
Meet young Leia when her special episode of Star Wars Rebels debuts Wednesday, January 20 at 9 p.m. ET/PT on Disney XD.
Meet Makuu in New The Lion Guard Featurette
Disney Junior's The Lion Guard debuts this Friday, January 15—and the call of the wild is stronger than ever! "Be Prepared" for the big show with this new featurette highlighting Makuu the crocodile, as voiced by Blair Underwood (Marvel's Agents of S.H.I.E.L.D.).
Makuu's name means "great" in Swahili, and he is tough and courageous—but he's got a lot to learn about being a leader. Hear all about Blair's take on his croc character by watching the video, above… and make sure to tune in this Friday at 9:30 a.m. ET/PT on Disney Junior.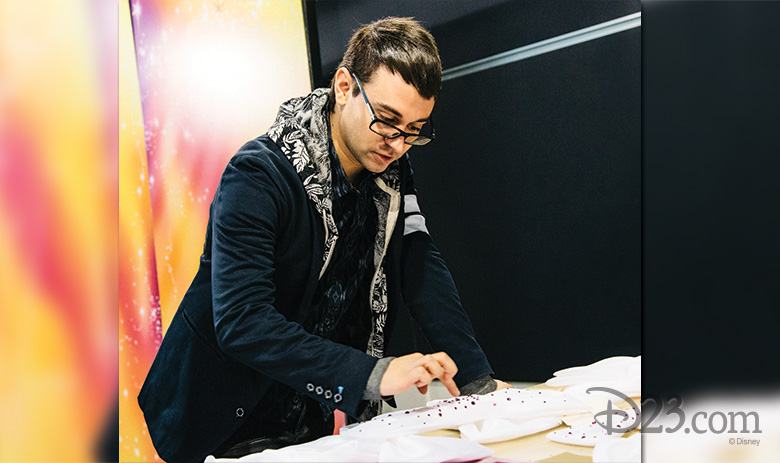 Minnie Mouse "Rocks the Dots" with Fashion Retrospective
The polka dots, the bows, the yellow shoes… Minnie Mouse has been a fashion icon for decades! "Minnie Rocks the Dots," an interactive fashion and art installation celebrating Minnie's signature style—in collaboration with Refinery29—will launch in Los Angeles with a splashy red carpet preview event on National Polka Dot Day (Friday, January 22) before opening to the public. The exhibit will take fans on a journey through the history of Minnie's influence on fashion and pop culture, from her black-and-white debut in 1928 to her debut in color, and all the fresh fashion since.
Fashion designer Christian Siriano will reveal a custom dress made just for Minnie during the exclusive preview night. The Project Runway winner, known for his whimsical designs—from fantasy evening gowns, cocktail dresses, and sportswear, to intricately detailed shoes and accessories—has dressed many a style icon over the years… so a collaboration with Minnie makes perfect sense!
Hot off the heels of the successful "Minnie: Style Icon" exhibition during London Fashion Week, "Minnie Rocks the Dots" will feature iconic photographs, archive imagery, and sketches from the 1930s through the present day. Celebrity portraits of Twiggy and other fashion icons will also be on display.
Hear from Cast and Filmmakers in New The Finest Hours Featurette
Just a few short weeks until the release of Disney's The Finest Hours, the amazing true story of oil tanker SS Pendleton's crew and the U.S. Coast Guard ship that set out to rescue them in February 1952. Find out more from the cast and filmmakers themselves in this new featurette, which includes interviews with stars Chris Pine, Casey Affleck, and Ben Foster, and director Craig Gillespie.
The Finest Hours—presented in Digital 3D™, Real D 3D, and IMAX® 3D—will transport audiences to the heart of the action, creating a fully immersive cinematic experience. The film storms into theaters on January 29.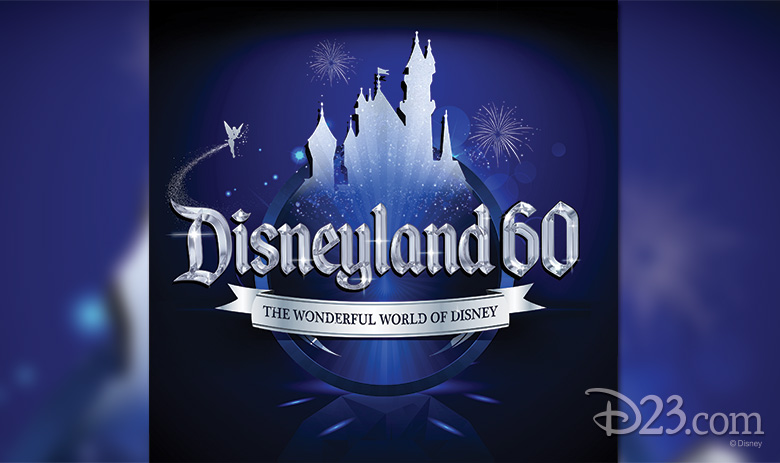 The Wonderful World of Disney Celebrates Disneyland Resort's 60 Years
As the Disneyland Resort continues to delight guests of all ages with their glittering 60th Anniversary Diamond Celebration, ABC's The Wonderful World of Disney has decided to get in on the fun! An upcoming episode will honor Walt Disney's big, bold theme park creation with a glamorous, star-studded Diamond Anniversary event—both in the heart of Hollywood at the Dolby Theatre, and throughout some of the most iconic locations at the resort, including Disneyland Park's Sleeping Beauty Castle and Main Street, U.S.A., and Disney California Adventure's Cars Land.
The special will also showcase two of the resort's dazzling displays of technology—the Paint the Night Parade and World of Color–Celebrate! The Wonderful World of Walt Disney—along with exclusive performances and much, much more! The Wonderful World of Disney: Disneyland 60 will air on Sunday, February 21 from 8 to 10 p.m. ET/PT on ABC.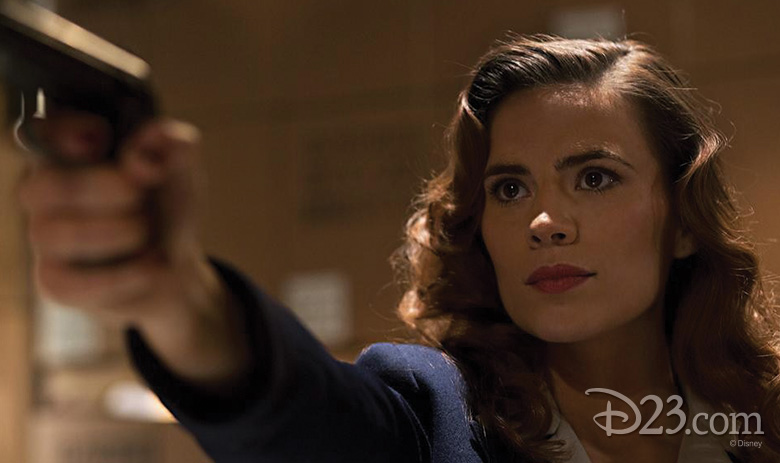 Marvel's Agent Carter Season 1—Now Available On Demand
Fans of the unstoppable gal in the red fedora, listen up! From now through Tuesday, January 19, you can catch up on the entire first season of ABC's hit series Marvel's Agent Carter on both ABC.com and the WATCH ABC app. Watch from the beginning as Peggy Carter navigates life as a single woman in America, in the wake of losing the love of her life, Steve Rogers—aka Captain America—and frantically works to clear Howard Stark's name… putting herself on a path of murder, deceit, and intrigue. All eight episodes are available, on demand, in their entirety.
And don't forget—Marvel's Agent Carter returns to ABC for a second season on Tuesday, January 19, with a two-hour season premiere from 9–11 p.m. ET/PT.
Disney and ABC's "Magic of Storytelling" Enters Fourth Year
Last week, Disney announced that it will donate its whopping 50-millionth book to First Book, a nonprofit that provides new books to educators and organizations serving children from low-income families. To celebrate this huge milestone, Disney and ABC are inviting readers to join the fourth annual "Magic of Storytelling" campaign through a slew of fun activities between now and March 31, 2016—including the first annual Disney Reads Day on February 6, 2016.
The "Magic of Storytelling" campaign is a collaboration between Disney Publishing Worldwide and Disney|ABC Television Group to help First Book put brand-new books into the hands of children in communities nationwide. The 2016 campaign features social media tie-ins (like taking a "shelfie" in front of your favorite books), special events, and a 50-state online challenge. And this year, the campaign will also feature a public service announcement—check it out, above—voiced by Oscar® winner Steven Spielberg, director of Disney's upcoming film adaptation of Roald Dahl's The BFG. To learn more about the "Magic of Storytelling" campaign and Disney Reads Day, check out FirstBook.org/BeInspired.