By Courtney Potter
Get reacquainted with Maleficent this fall, and check out Arcade Fire's unique take on a classic Disney tune… Read more, along with other news from around Disney, in this week's news briefs!
Breaking Star Wars: Galaxy's Edge News
In case you missed that (ridiculously exciting!!!) disturbance in the Force this week, our good pals over at Disney Parks just announced the official opening date of Star Wars: Galaxy's Edge at both Disneyland and Walt Disney World Resorts… as well as information on how to plan your very own sojourn to a galaxy far, far away. Check out our rundown of all the latest info right here at D23.com.
Save the Date!
Be sure to mark these upcoming Disney events on your calendar:
D23 and Walt Disney Archives


March 10, 2018


D23's 10-Year FAN-niversary Celebration at The Walt Disney Studios


March 11, 2018


D23's Behind-the-Scenes Experiences: A Day at the Studio Lot


March 18, 2018


The Official Walt Disney Studios Tour – Presented by D23


March 20, 2018


D23's Sip and Stroll at Disney California Adventure


April 5, 2018


Lunch with a Disney Legend–Linda Larkin


April 6, 2018


D23's Behind-the-Scenes Experience: The Lion King on Broadway


April 6, 2018


The Official Walt Disney Studios Tour – GOLD FAMILY EXCLUSIVE


April 15, 2018


The Official Walt Disney Studios Tour – Presented by D23


May 6, 2018


The Official Walt Disney Studios Tour – Presented by D23


August 23-25, 2019


D23 Expo 2019
Parks


March 1-April 23, 2019




Disney California Adventure Food & Wine Festival




March 6-June 3, 2019




Epcot International Flower & Garden Festival




Summer 2019


Star Wars: Galaxy's Edge Opening at Disneyland Resort


Fall 2019


Star Wars: Galaxy's Edge Opening at and Walt Disney World Resort



Studios




March 8, 2019


Marvel Studios' Captain Marvel opens in U.S. theaters


March 29, 2019


Dumbo opens in U.S. theaters


April 17, 2019


Penguins opens in U.S. theaters


April 26, 2019


Avengers: Endgame opens in U.S. theaters


May 24, 2019


Aladdin opens in U.S. theaters


June 21, 2019


Toy Story 4 opens in U.S. theaters


July 19, 2019


The Lion King opens in U.S. theaters


August 9, 2019


Artemis Fowl opens in U.S. theaters


Television




March 3, 2019


American Idol kicks off second season on ABC (8–10:01 p.m. EST)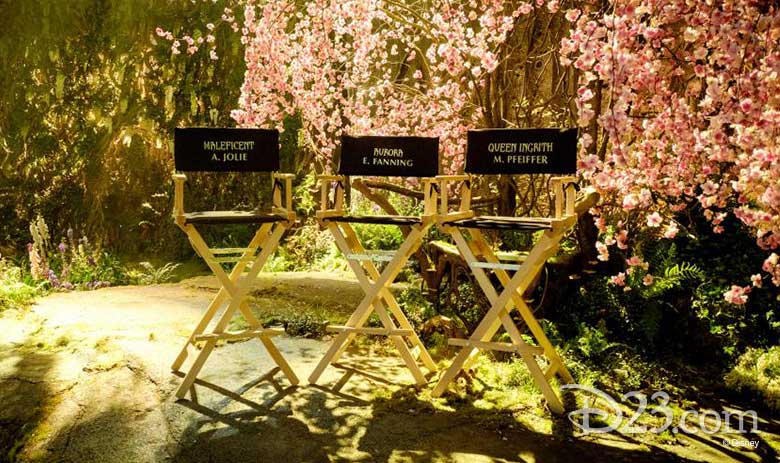 First Look at Maleficent: Mistress of Evil—Coming This October
We've got some fantastic info for all you Maleficent fans out there (we're raising our hands too, which does make it hard to type… but we'll soldier on): Angela Jolie will return in the iconic role seven months earlier than previously announced!
Yes, Disney's Maleficent: Mistress of Evil, the sequel to the 2014 live-action fantasy told from the perspective of Sleeping Beauty's archetypal antagonist, will now be casting a spell in theaters beginning October 18 of this year. And along with that bit of fabulous news, we've also been gifted a brand-new teaser poster.
We haven't been told too much about the film as of yet—only that original stars Jolie and Elle Fanning will be joined this time 'round by a few other incredible actors, including Michelle Pfeiffer as Queen Ingreth. So mark those calendars… we'll be getting reacquainted with Maleficent and Aurora come fall!
Sneak Peek at Disney's Dumbo with Arcade Fire's "Baby Mine"
Earlier this week, during the season premiere of ABC's American Idol, fans were able to "let [their] eyes sparkle and shine" when a brand-new version of "Baby Mine"—the iconic song from Disney's Dumbo—was previewed as part of a never-before-seen look at Tim Burton's live-action reimagining of the beloved film. This end-credit version of the tune is from Grammy®-nominated Canadian rockers Arcade Fire, and it's a fresh take on the Oscar®-winning song from the 1941 animated classic. Check out the trailer, and delight in the poignant lullaby, above.
And here's a fun tidbit: Arcade Fire's Win Butler actually has a personal connection to the '41 film. "There is a scene with a locomotive in the original Dumbo that uses an instrument called the Sonovox that my grandpa Alvino Rey made famous in the 1930s," Butler recently said. "Every time I saw the film I thought it was him. When we were asked to do the [end credit version of 'Baby Mine'], I immediately got all of my grandfather's old guitars and wanted to play them in the song… I will forever relate to the song, thinking about the people I hold so dear that are 'so precious to me.'"
Plus, just this week, Spirit Airlines unveiled its specially themed Airbus A321, featuring a larger-than-life image of adorable lil' Dumbo! Spirit and Disney revealed the new plane with a time-lapse video of the decal-wrapping process—check out the clip, above—which took place at Spirit's state-of-the-art maintenance hangar in Detroit, Michigan.
The Dumbo plane took off on its inaugural journey on Wednesday, March 6, traveling from Detroit Metro Airport to Orlando International Airport; guests adventuring between Detroit, Orlando, San Juan, Fort Lauderdale, and Baltimore/Washington will have the chance to fly with Dumbo on its first three days of service—after which the plane will crisscross the country for two months, celebrating the movie's big debut.
Look for Dumbo to fly into theaters March 29!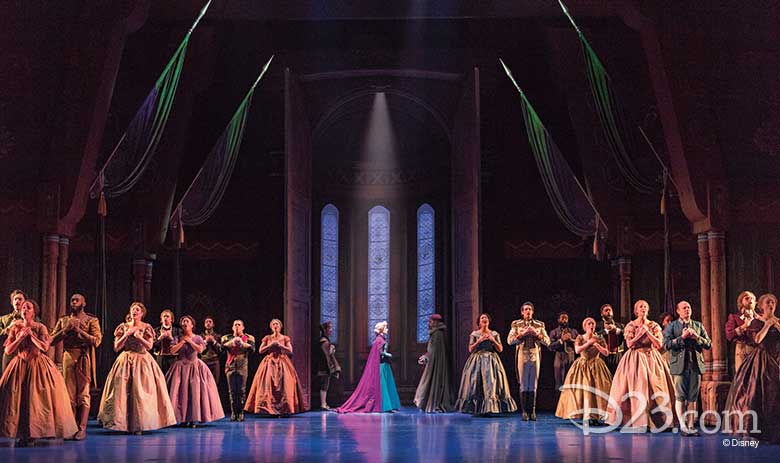 Women's Day on Broadway 2019 Announces Starry Lineup
In celebration of International Women's Day (which is Friday, March 8, by the way), our friends at Disney on Broadway have announced their incredible lineup for the second annual Women's Day on Broadway—Tuesday, March 12, at the St. James Theatre (home of Disney's Frozen) in New York City.
Following its launch in 2018, this very special and thought-provoking event aims to engage attendees—of all genders and backgrounds—in a day of open and honest dialogue about gender equality in the theatre industry and beyond. This year's theme, "Inspiring Changemakers," will focus the day on people and organizations driving progress within the theatre and entertainment industry, highlighting ways each attendee can become an agent of change in their own community.
Among this year's amazing participants are director/choreographer Graciela Daniele; actresses Mandy Gonzalez (Hamilton) and Dominique Morisseau (Ain't Too Proud); songwriter Anaïs Mitchell (the upcoming Broadway musical Hadestown), playwright Theresa Rebeck; and casting director Tara Rubin. Additionally, this year's event will highlight some of the organizations that are leading the way for gender equality in the arts—including The Actors Fund, BOLD, Girl Be Heard, The League of Professional Theatre Women, Maestra, Open Stages, PAAL, She NYC Arts, The Kilroys, and The WP Theatre.
For more information on this sure-to-be-incredible event, visit WomenofBroadway.com.
Get Your Groove On with "Mickey's Mix Magic" at Disneyland Park
Our pals at Disneyland Resort are celebrating 90 years of Mickey Mouse (and Minnie Mouse) all year long—and as part of their big Get Your Ears On – A Mickey and Minnie Celebration, Disneyland park just kicked off its groove-tastic "Mickey's Mix Magic" nightly extravaganza! Take a look at the video, above, for a quick taste of the party's signature theme, "It's a Good Time"!
Featuring amazing projections, lighting, lasers, and lots of high-energy music, the all-new "Mickey's Mix Magic" will make the whole family wanna get up and dance! The colorful scene will be set nightly along Main Street, U.S.A., on the water screens on Rivers of America, and on the façade of it's a small world—and on select evenings, fantastical fireworks will add a bit more pixie dust to the occasion.
Put on those dancin' shoes and get to groovin' the next time you're at the Disneyland Resort!