By Zach Johnson
The world premiere of ZOMBIES 3 had everything from aliens and cheerleaders to werewolves and zombies! Disney+ rolled out the blue carpet Saturday at the Barker Hanger in Santa Monica, Calif., to celebrate the upcoming movie's streaming debut. "This is overwhelming!" Milo Manheim, who plays Zed, told reporters. "There are people in every direction. I'm surrounded by people I love, and that's all I can ask for!"
Also in attendance were cast members Meg Donnelly (Addison), Chandler Kinney (Willa), Ariel Martin (Wynter), Pearce Joza (Wyatt), Carla Jeffery (Bree), Trevor Tordjman (Bucky), Kylee Russell (Eliza), Terry Hu (A-spen), Matt Cornett (A-lan), Kyra Tantao (A-li), James Godfrey (Bonzo), Kingston Foster (Zoey), Jasmine Renée Thomas (Stacey), Emilia McCarthy (Lacey), Noah Zulkfikar (Jacey), and Naomi Snieckus (Principal Lee), in addition to director Paul Hoen, screenwriters and executive producers David Light and Joseph Raso, executive producer Suzanne Farwell, and choreographer Draico Johnson.
"There's a lot of people that I'm seeing for the first time since we finished filming," Cornett, a newcomer to the ZOMBIES franchise, told reporters. "It's like a reunion."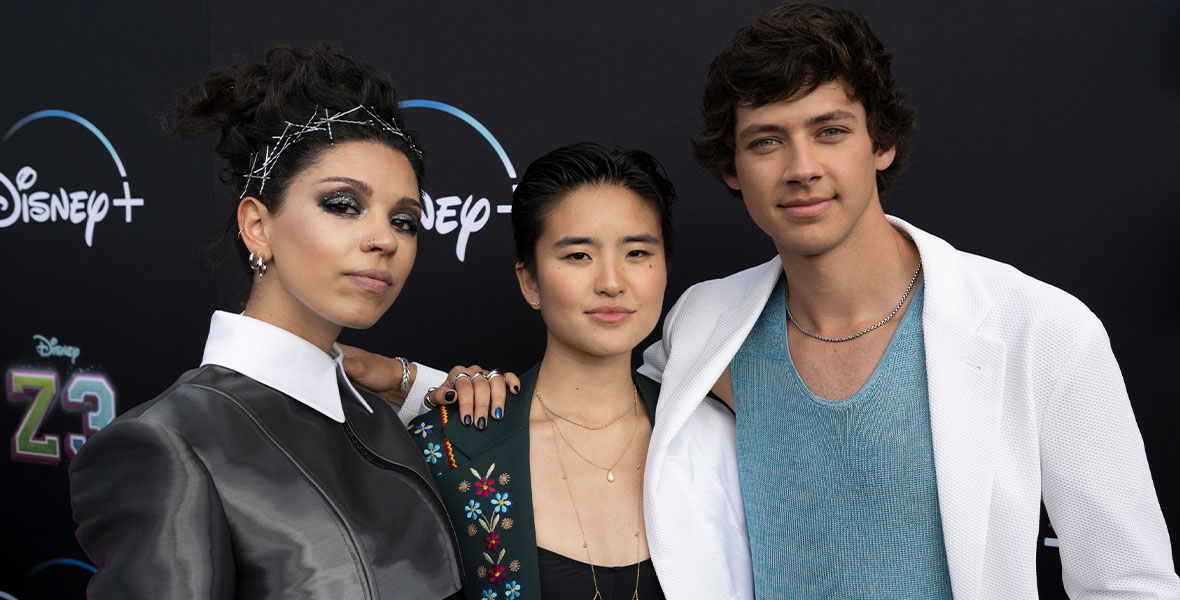 Celebrity guests who attended the premiere with their families included Jensen Ackles, Rachel Bilson, Hayden Christensen, Donald Faison, and Tiffani Thiessen. And because this was the biggest ZOMBIES premiere in the franchise's history, the event was of course packed with familiar Disney faces, such as Zelia Luz Ankrum, Malachi Barton, Saylor Bell, Will Buie Jr., Kylie Cantrall, Lucy Davis, Scarlett Estevez, Reed Horstmann, Israel Johnson, Peyton Elizabeth Lee, Adrian Lyles, Mallory James Mahoney, Kayden Muller, Isabella Pappas, Dara Reneé, Christian J. Simon, and Shiloh Verrico. See photos of the aforementioned guests and many others in the ZOMBIES 3 premiere gallery (below), and stream ZOMBIES 3 starting Friday, July 15, on Disney+. It will be followed by a special "Lost Song" version of the movie, airing Friday, August 12, on Disney Channel.