By Andie Hagemann
The stars of ZOMBIES 3 are ready to duke it out in a battle royal!
Disney's Summer Magic Quest, the third installment of Disney's Magic Quest specials, will take place at EPCOT at Walt Disney World Resort as stars Meg Donnelly, Pearce Joza, Kylee Russell, and Matt Cornett participate in exciting new challenges. The competitors embark on a crusade throughout the park after dark, including the World Showcase and the all-new Wonders of Xandar Pavilion. Plus, actress and comedian , and friend of D23 Yvette Nicole Brown returns to host the special! Disney's Summer Magic Quest premieres Sunday, June 26, at 7 p.m. ET/PT on Disney Channel, and will be available to stream on Disney+ later this summer. For more on the special, enjoy our Q&A with director and executive producer Artur Spigel.
D23: What sets Disney's Summer Magic Quest apart from the previous specials?
Artur Spigel (AS): This time, it's a new park with new challenges, and new format to the show. For the first time ever, teams are going head-to-head as they make their way around EPCOT.
D23: What was it like to film this special at EPCOT for the first time?
AS: It's a dream come true to be in the park at night and have this ultimate playground. It's a really magical experience because the park is still alive at night—there's just no guests there. You can be in awe of all the amazing aspects and energy that goes into this incredible location. EPCOT in general has always been one of my favorite parks. Honestly, the gift shop in Japan is one of my favorite places to shop ever! We were fortunate to shoot in the new Guardians of the Galaxy: Cosmic Rewind—it's a great honor to work with Imagineering and be able to do that. It's surreal that I get to do this for a living.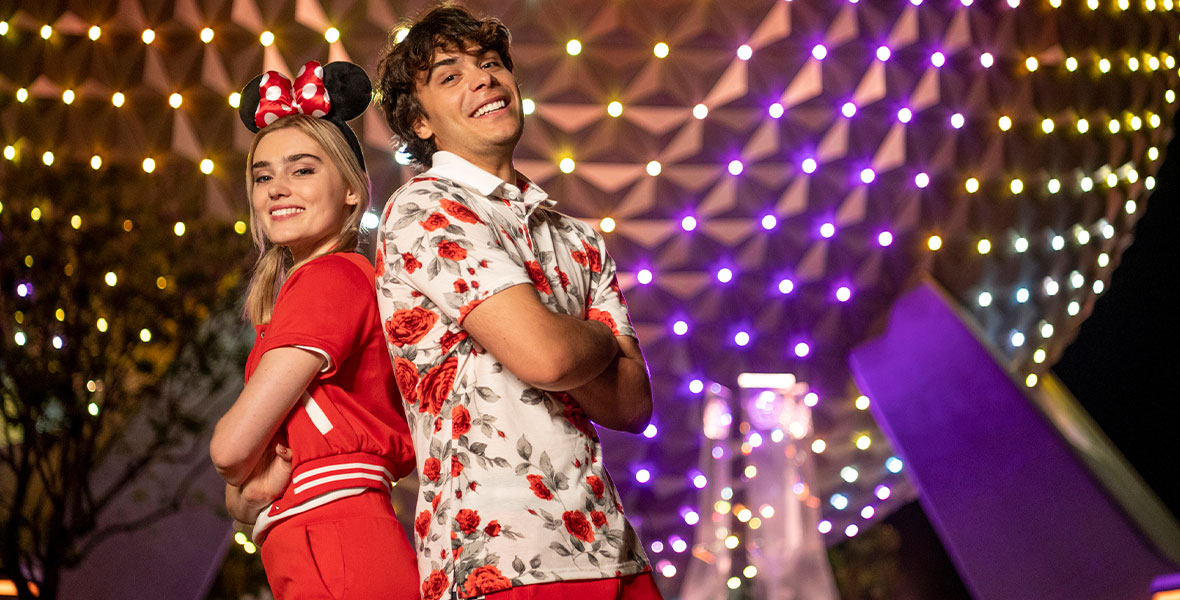 D23: How was it to work with the cast? Did the new format foster a natural competitive energy amongst them and/or play off each other?
AS: I think the unique aspect of Magic Quest versus ZOMBIES 3 is that they really get to be themselves; there's no lines or scenes to memorize, and they get to compete against their co-stars. They have such an amazing relationship after working on the movies together, and now they get to play in the park.
D23: How did the idea for the series come about?
AS: It's something I think a lot of us always dreamed of as a kid—being the only people at Walt Disney World. We've had the good fortune of working with Disney Parks and Yellow Shoes for about 17 years and have built trust in terms of how we handle Disney intellectual property and show the parks. We couldn't do this without the folks at Disney Parks.
D23: This is Meg's second time competing. How was it to work with her again? Do you think her experience gave her an advantage over her co-stars?
AS: Meg is an incredible actress, but she's also an equally amazing person. She was so happy, and enthusiastic to be there. I don't think there's an advantage because the competition is real. They didn't really know what they were getting into; there was no script, and they didn't see any of the challenges ahead of time. I think she knew what it would take to have the endurance to make it all night, but she didn't know anything specific, so it was up to her to deliver.
D23: You previously mentioned your love for the Japan Pavilion, but do you have a favorite attraction at EPCOT?
AS: For the longest time, I think my favorite attraction was Soarin', but I will say that Guardians of the Galaxy: Cosmic Rewind is my new favorite. I love that franchise and it's a whole new experience and different type of attraction—you're not quite sure what's happening, but you're in the middle of this kind of intergalactic chase, and it really takes you somewhere else.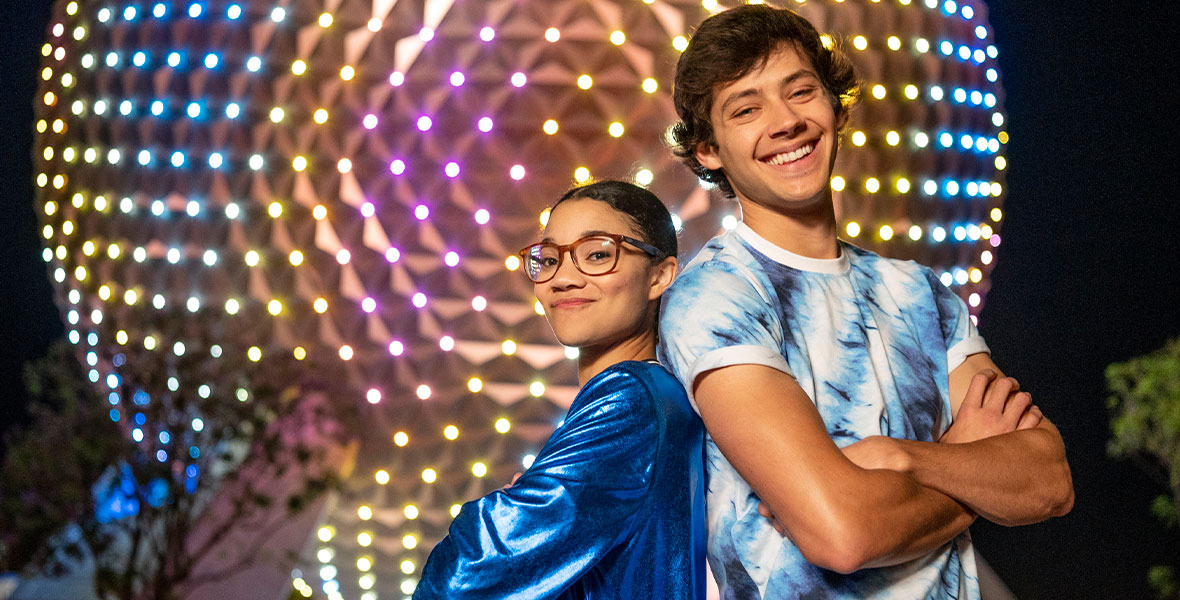 D23: What are you most excited for audiences to see in this special?
AS: Whenever we make a Magic Quest, I put myself in the shoes of all the kids at home who wish they could be there or wish they could be the talent. The thing I'm most excited about is to fulfill some wishes or allow some kids who imagine them in the shoes of a talent experiencing these games and playing along with them. One of the things that I love about working for Disney is we're in the wish business. Whenever you can deliver that to an audience and make them imagine—that's the part I love most, and I hope the audience feels that.
D23: Did your kids inspire any aspects of the series?
AS: [My kids] are a real-time focus group. I share cuts with them and just by seeing their reaction to the material I can see if something will work or not.
D23: Why should D23 fans watch Disney's Summer Magic Quest?
AS: It's Disney Parks and some amazing Disney characters presented in a way never seen before. We were able to do things on this show that no one's ever been able to do.