By Karina Schink
There are no small ideas. That's the rather grand and magical thought behind the Walt Disney Animation Studios (WDAS) program Short Circuit, in which anyone currently working at the Studios, whether an animator, character modeler, or developer, can get the opportunity to direct a 90-second animated short. At a recent event at the Studios, WDAS spotlighted its current roster of Short Circuit directors, along with their films, which will be debuting on Disney+ on January 24.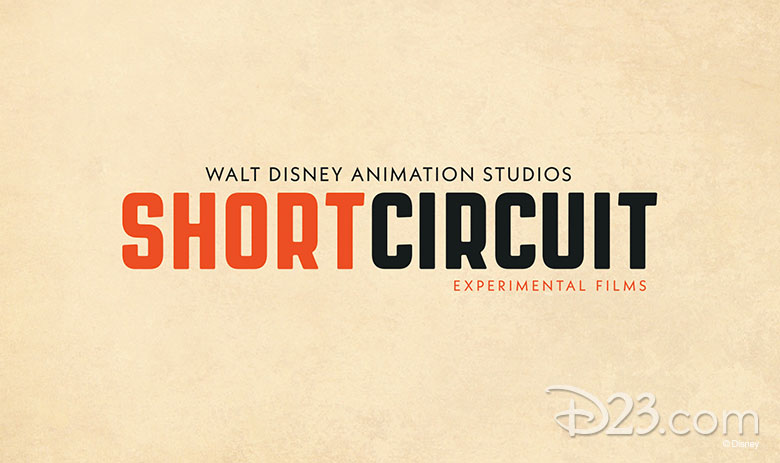 This three-year-old program is founded on a tradition deeply woven into the DNA of The Walt Disney Company: ever since Flowers and Trees (1932) and The Old Mill (1937), Disney has used short films to explore and push the boundaries of animation. And although the 14 filmmakers may be new to directing, they are no strangers to creativity. Each director is already a key member of the WDAS family, ranging anywhere from live-action supervisors and technical directors to production coordinators and more.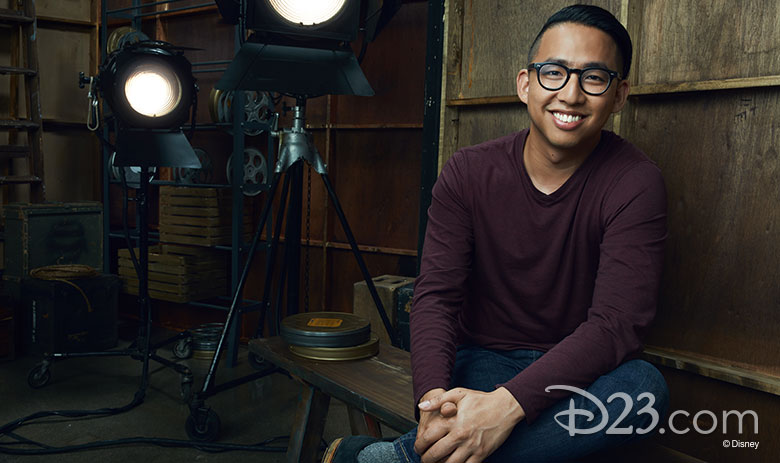 "This was a bootcamp in creativity and how to be a leader," says Jerry Huynh director of Jing Hua. "I try to take that back into my day-to-day in how I approach my job."
Potential filmmakers send in pitches and are chosen through a blind selection process. After that, each short takes about four months to complete, giving the directors the opportunity to work with more than 90 different artists to bring their unique vision to life.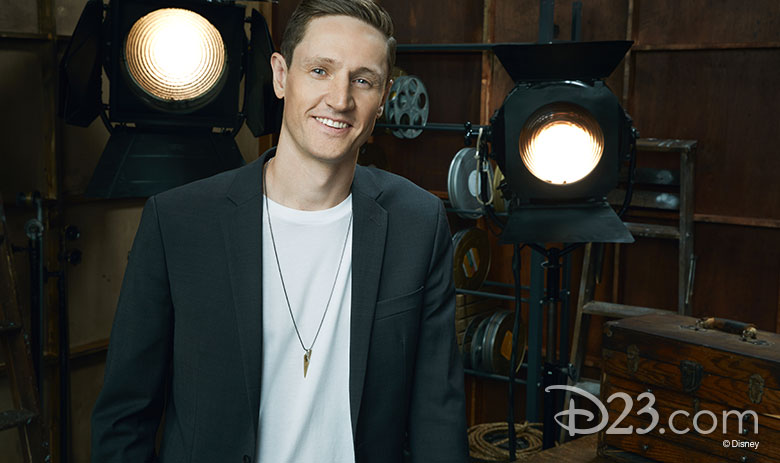 Short Circuit participant Jeff Gipson directed "Cycles," the Studios' very first VR film. "We work with the best artists, the best technologists in the world, and they're all really excited for challenges and to solve problems," he says, crediting the team behind his award-winning short.
Initially, none of these first-time directors expected their shorts to be seen outside of WDAS. Most of the shorts had only been shared internally, and the first time many of the directors were able to view their shorts with an audience was at D23 Expo 2019 in August.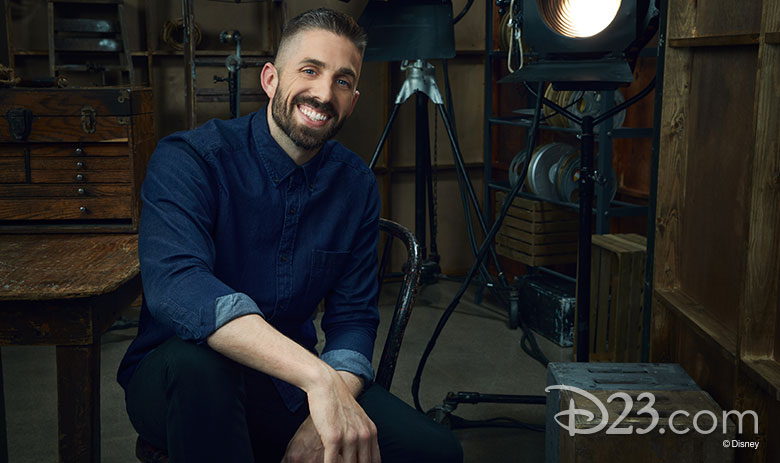 Zach Parrish, director of "Puddles," remembers feeling excited, and somewhat astounded, at the audience's reaction. "I turned to the person next to me and asked them, 'Did you know mine was funny?'" Having been one of the first to go through the program, Zach finished his short more than two years ago. "It's incredibly validating to share it."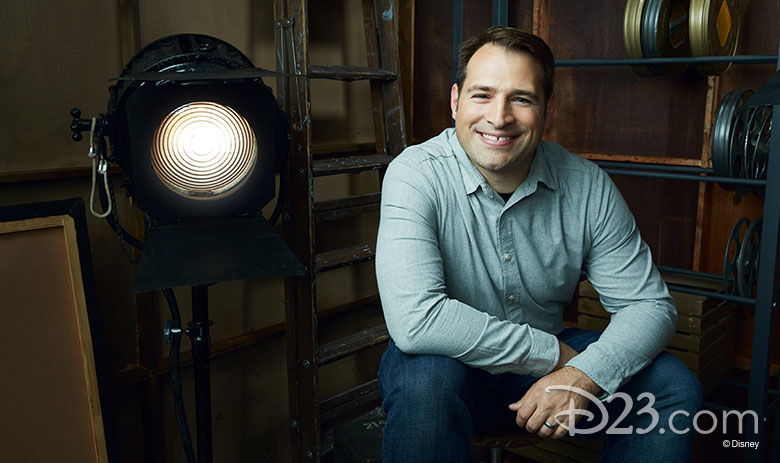 Brian Menz, director of "Just a Thought," agrees. "Any artist who makes art doesn't make it to put it in a dark closet. They want the world to see it, to share it with as many people as possible." And even though they are overjoyed to share these shorts with the world, they agreed that there's one specific group of people they're most excited to share it with: their families.
While the stories differ one from the next (some are about lucky toupées and others about hair that knows how to jiu-jitsu), all the directors feel as though they've been given a gift, not only of an opportunity to tell a story, but to learn, grow, and become part of a tight-knit family within Walt Disney AnimationStudios.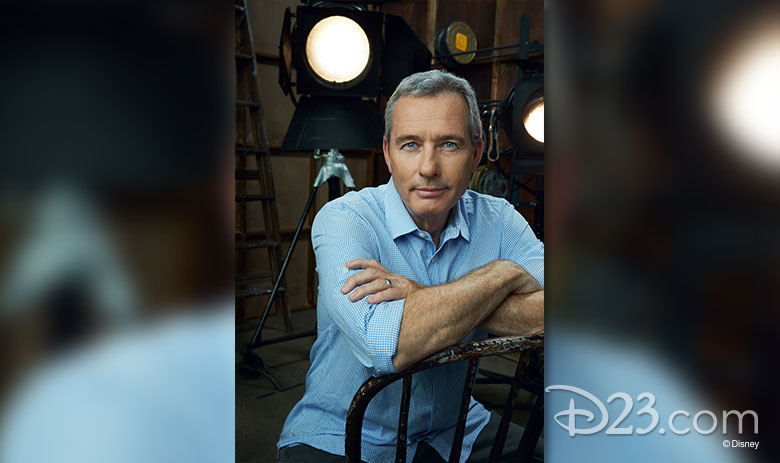 "I've been [with Walt Disney Animation Studios] for 25 years, and this has been my favorite four months," says Terry Moews, director of "The Race," a short that's about a bicycle race where the Grim Reaper himself is a contestant. It's also about the larger race we all take part in in life.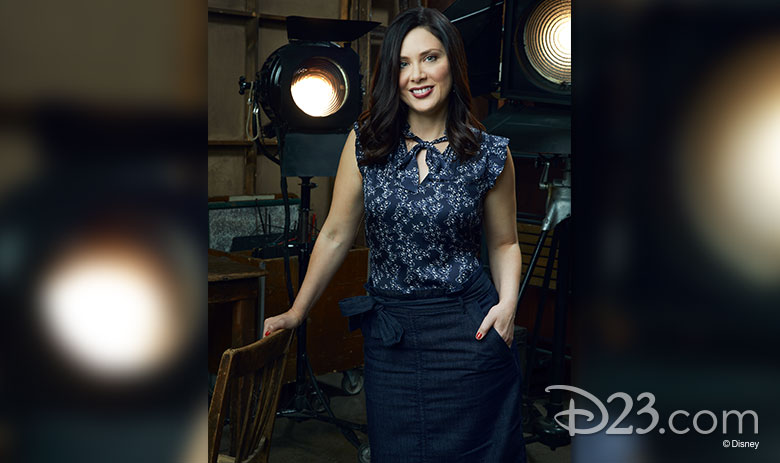 Some of the films are very personal. For example, Brian Scott based "Elephant in the Room" on a personal childhood memory, while the inspiration for Jennifer Stratton's "Zenith" was her childhood love of Fantasia.
Short Circuit premieres on Disney+ on January 24. Here's what you can expect: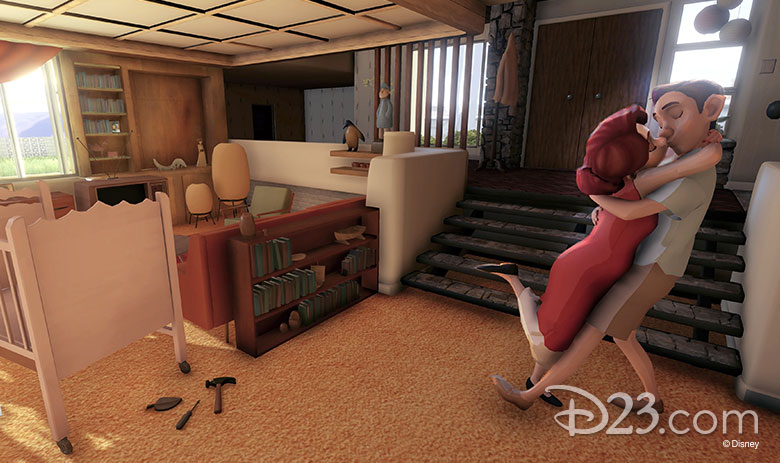 "Cycles" directed by Jeff Gipson
A story centered on the true meaning of creating a home and the life inside it.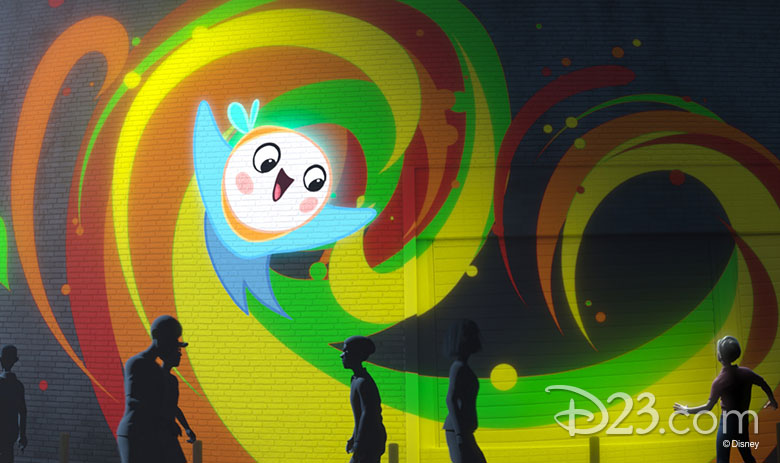 "Downtown" directed by Kendra Vander Vliet
A commuter's disappointment in missing the bus turns into a colorful and unexpected joyride when the surrounding street art bursts to life, revealing the heart of the city from an entirely new perspective.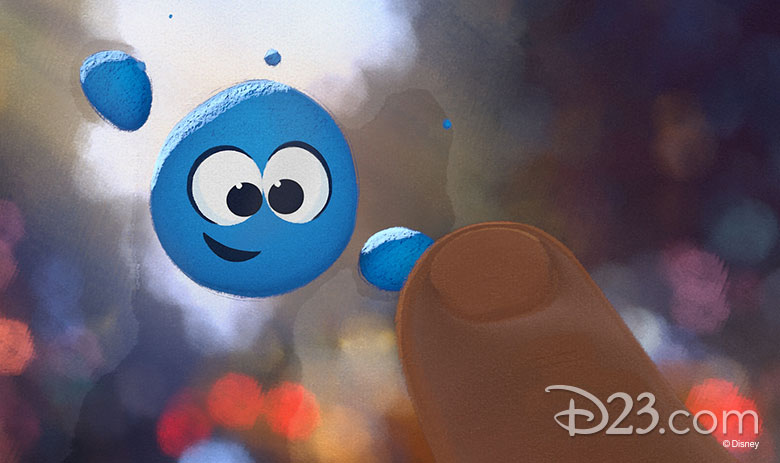 "Drop" directed by Trent Correy
A newly formed raindrop falls to Earth for the first time and has an unlikely and heartfelt encounter with a young girl that proves to be uplifting for both.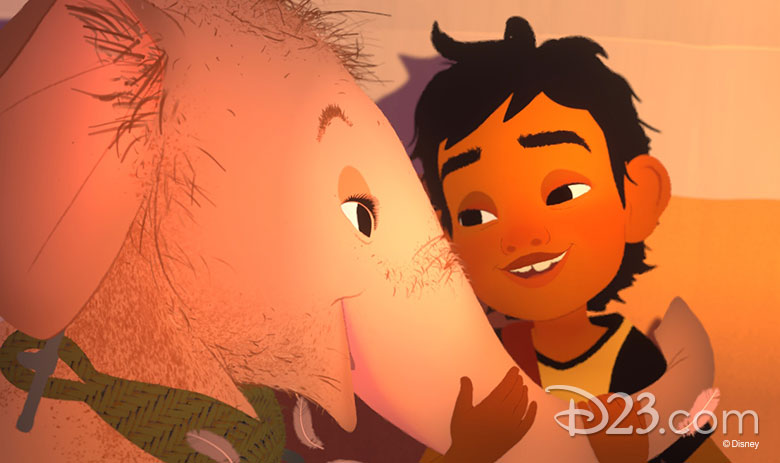 "Elephant in the Room" directed by Brian Scott
A lost baby elephant is taken in by a boy and his father to work on their banana plantation. As the two quickly bond, the boy discovers that his new best friend yearns for her family and home in the wild.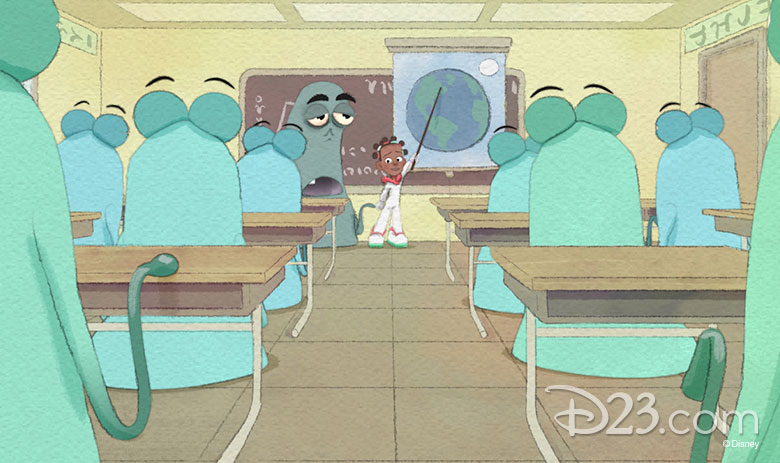 "Exchange Student" directed by Natalie Nourigat
Life is hard enough for an exchange student at a new school, but as the only earthling at a school for aliens, the central character in this fanciful story is the ultimate outsider and must prove her worth to be accepted by her unusual new classmates.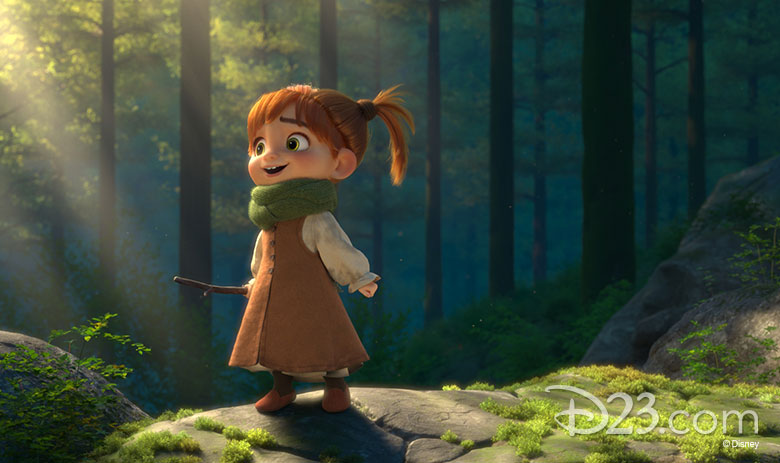 "Fetch" directed by Mitch Counsell
A child wants to play fetch with her pet. Unfortunately, he's wandered deep into an imposing forest.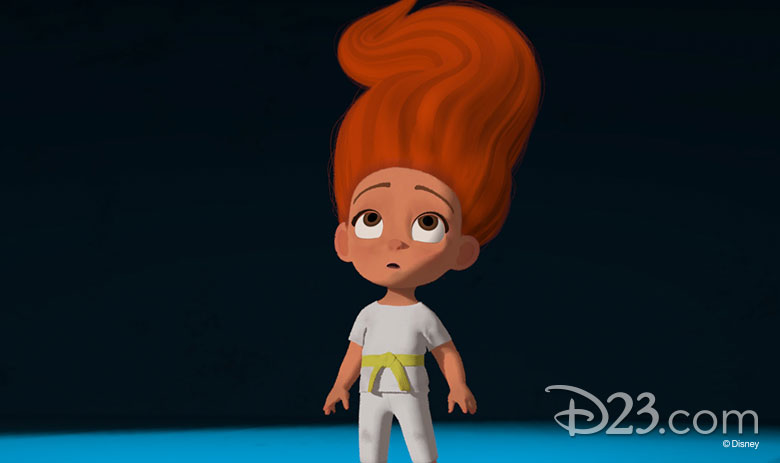 "Hair-Jitsu" directed by Brian Estrada
A young girl faces off against an evil hairdresser as she goes through imaginative lengths to avoid her first haircut.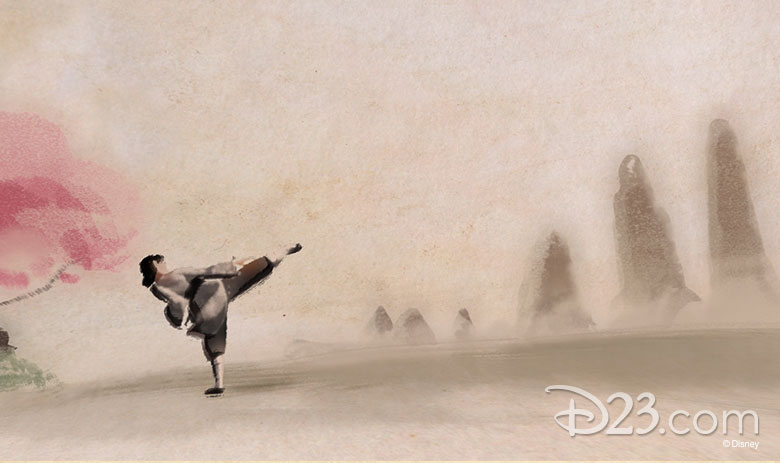 "Jing Hua" directed by Jerry Huynh
A grieving martial artist pays tribute to her recently departed teacher by creating a painted world using a magical form of kung fu.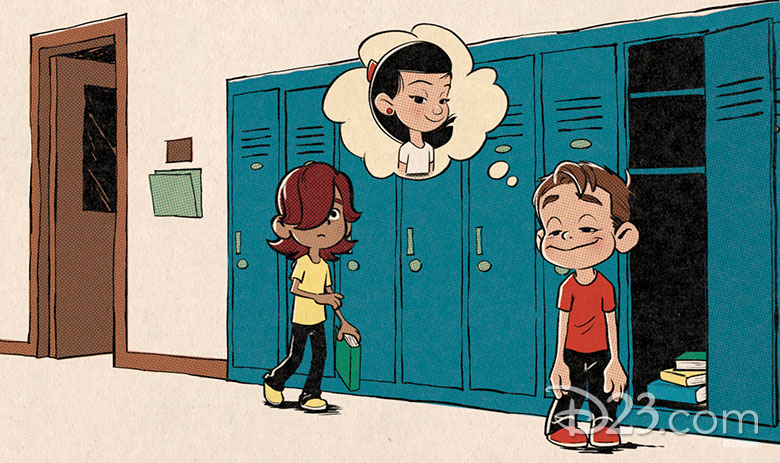 "Just a Thought" directed by Brian Menz
An awkward 12-year-old boy named Ollie experiences "bubble trouble" when his true feelings for a girl are embarrassingly revealed in the form of a physical thought bubble.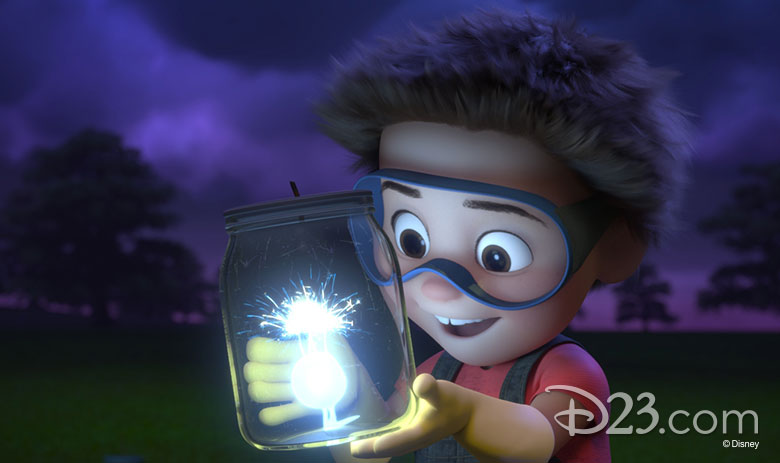 "Lightning in a Bottle" directed by Virgilio John Aquino
During a thunderstorm, a young boy's effort to capture lightning in a glass bottle, as part of a science fair project, succeeds beyond his wildest expectations. But he is shocked when he discovers the consequences of this unnatural feat.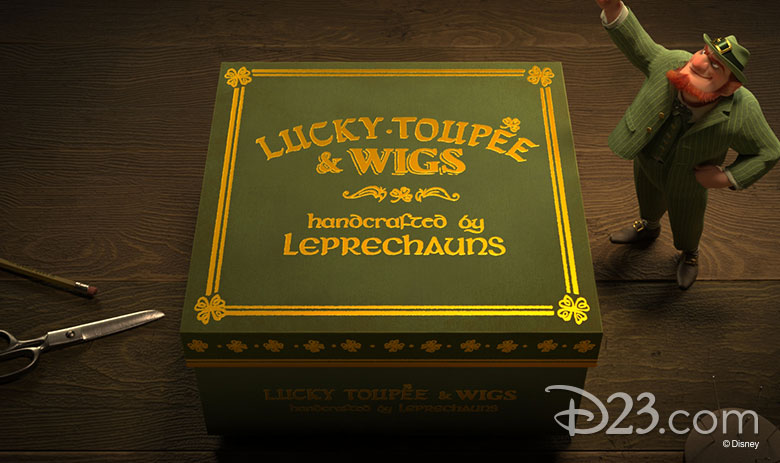 "Lucky Toupée" directed by Nicky Mull
This clever bit of balderdash lifts the lid on an original tale about a hijacked hairpiece, a gang of larcenous leprechauns, and a budding romance.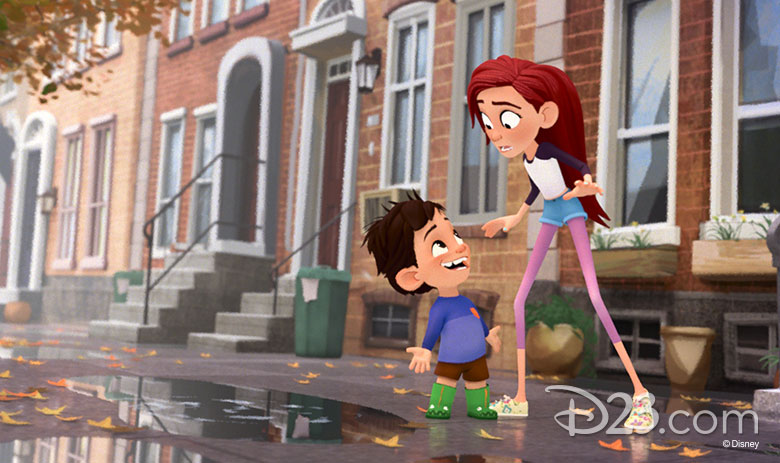 "Puddles" directed by Zach Parrish
An adventurous young boy discovers that puddles can be portals to a fantastical world but struggles to get his sister's attention away from her phone to see the magic in the world around her.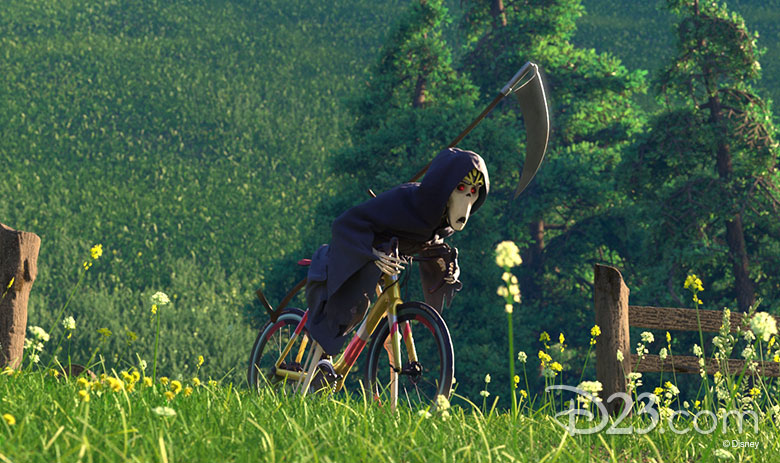 "The Race" directed by Terry Moews
Grim desperately needs one more soul to win his work competition, but his last scheduled collection at a rigorous bike race turns his world upside down. At the finish line, he learns that life is not always about the trophy at the end of the race.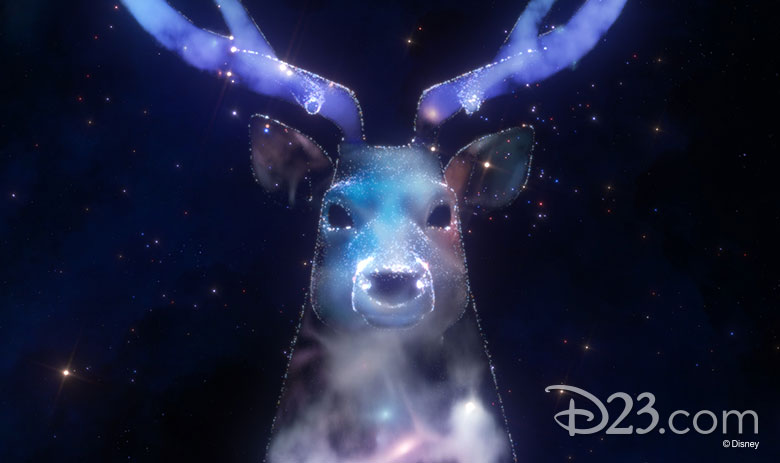 "Zenith" directed by Jennifer Stratton
A luminous, ethereal stag bounds effortlessly through a dark expanse of the universe, leaving a galaxy of stars in its wake. When it accidentally creates a black hole that threatens to devour everything in sight, the stag is forced to make a decision that will leave a lasting impression.