By Courtney Potter
Walt Disney World Resort's MagicBand+ to Debut This Summer
Very soon, guests at Walt Disney World Resort will interact with Disney stories in entirely new ways—all through the magic of technology! The launch of Disney's newest (and very cool) wearable, MagicBand+, will be followed later this year by the Hey Disney! digital voice assistant. Both products will enhance guest visits to Walt Disney World Resort throughout the vacation destination's 50th anniversary celebration and beyond.
Walt Disney World introduced the MagicBand in 2013; a revolutionary way to make the guest experience in its theme parks and resorts more convenient, the wearable helps with park and guest room entry*, retail and dining*, Disney PhotoPass service, and more. The next-generation MagicBand+ will retain those popular features and add new functionality to unlock memorable, experiential moments of magic throughout the Walt Disney World theme parks and resorts.
After a guest enters a theme park, MagicBand+ will come alive at various times with color-changing lights, haptic vibrations, and gesture recognition, enhancing the environment's storytelling. The wearable will allow guests to engage with favorite Disney moments in new ways and discover new interactive experiences. For instance, guests can embark on the "Disney Fab 50 Quest," a scavenger hunt throughout the four Walt Disney World theme parks using MagicBand+ to help spread pixie dust and interact with the golden character sculptures.
But that's not all: Disney is creating its own custom voice assistant using Alexa technology for supported Amazon Echo devices. Called Hey Disney!, this digital voice assistant will work alongside Alexa to respond to vocal prompts, bringing Disney characters and stories to life in magical new ways. Look for Hey Disney! to start rolling out in select Disney Resort hotel guest rooms across Walt Disney World later this year; access will be offered as an optional, complimentary feature during guest stays. Plus, Hey Disney! will also be available for purchase in the U.S. for supported Amazon Echo devices, via the Amazon Alexa Skills Store.
For more info about MagicBands+ click here—and for Hey Disney! info, click here.
*Guests can use MagicBand and MagicBand+ to gain access to Walt Disney World theme parks with valid admission and theme park reservations, enter their Disney Resort hotel room, and charge food and merchandise purchases to the payment card on file at their Disney Resort hotel room during their stay.
5 Fantastic Things to Watch This Weekend Presented by State Farm®
With Marvel Studios' Doctor Strange in the Multiverse of Madness descending upon the globe this weekend, it's the perfect time to binge watch some other Avengers-related content on Disney+. Read up on our recommendations, which we're positive will enhance your Multiverse viewing experience, right here.
Watch the New Obi-Wan Kenobi Trailer, You Will…
It was a truly magnificent May the 4th this year, was it not? New merchandise to discover; fun offerings available at Downtown Disney District (and beyond); D23's big Galactic Disco Night announcement for Star Wars Celebration later this month; and so much more—including the debut of a brand-new Obi-Wan Kenobi trailer!
The clip (above) offers a riveting look at the highly anticipated limited series, starring Ewan McGregor in the title role. The story begins 10 years after the dramatic events of Star Wars: Revenge of the Sith, where Kenobi faced his greatest defeat—the downfall and corruption of his best friend and Jedi apprentice, Anakin Skywalker (Hayden Christensen), who turned to the dark side as evil Sith Lord Darth Vader. The series also stars Moses Ingram, Joel Edgerton, Bonnie Piesse, Kumail Nanjiani, Indira Varma, Rupert Friend, O'Shea Jackson Jr., Sung Kang, Simone Kessell, and Benny Safdie.
Obi-Wan Kenobi will premiere exclusively on Disney+ on Friday, May 27, with the first two episodes. Following the premiere, the series will stream new episodes weekly on Wednesdays, until the finale on Wednesday, June 22. Mark those calendars!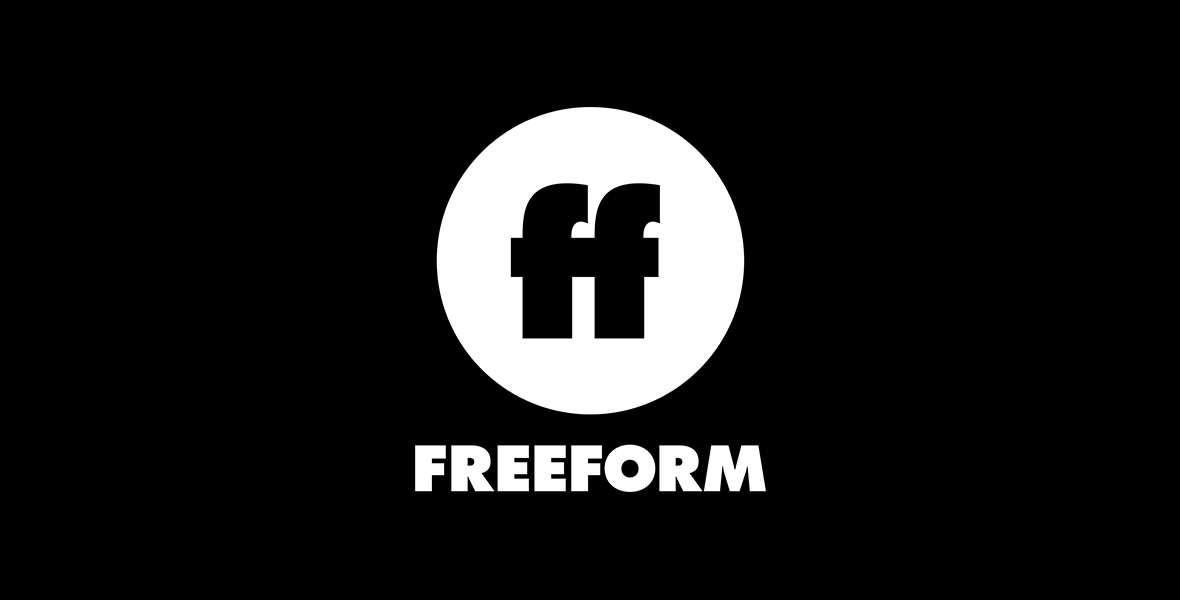 Freeform Announces Sizzling Summer Slate
The good folks at Freeform want to make sure your summer is chock-full o' scintillating stories with delicious drama (and some laughs too!). To that end, they recently released their summer schedule, including a slate of highly anticipated new and returning original series.
New comedy series Everything's Trash, from Phoebe Robinson, will premiere on Wednesday, July 13, with double episodes at 10 p.m. and 10:30 p.m. ET/PT, with additional episodes weekly at 10:30 p.m. ET/PT Wednesdays. Meanwhile, everyone's favorite unit of witches returns for one last fight in the upcoming third and final season of Motherland: Fort Salem, which will premiere on Tuesday, June 21, at 10 p.m. ET/PT.
Additionally, Good Trouble will be back for the second half of season four on Thursday, July 7, at 10 p.m. ET/PT, and Emmy®-nominated grown-ish will return—now including the college experience of Junior (Marcus Scribner)—for season five on Wednesday, July 20, at 10 p.m. ET/PT.
All titles will be available to stream on Hulu the day after they premiere… so if you're out at the pool and forget to DVR, you're all set.
Grace VanderWaal is Now a Hollywood Stargirl
We've been hoping to find out what happened to the title character from Disney+'s original movie Stargirl (based on the acclaimed novel by Jerry Spinelli)—and now we have our answer. Earlier this week, the streaming service revealed the trailer for Hollywood Stargirl, a sequel to the 2020 film about silver-voiced free spirit Stargirl Caraway (Grace VanderWaal), a teenager whose simple acts of kindness work magic in the lives of others.
We meet back up with Stargirl as she embarks on a journey out of Mica, Arizona, and into a bigger world of music, dreams, and possibilities… When her mother, Ana (Judy Greer), is hired as a costume designer on a movie, the duo relocates to L.A., where Stargirl quickly becomes involved with an eclectic assortment of characters—including aspiring filmmaking brothers Evan (Elijah Richardson) and Terrell (Tyrel Jackson Williams); Mr. Mitchell (Emmy® winner Judd Hirsch), one of their new neighbors; and Roxanne Martel (Oscar® nominee Uma Thurman), a musician Stargirl admires and encounters on her journey.
America's Got Talent winner VanderWaal performs the original song "Figure It Out," which she wrote for the film. See Hollywood Stargirl when it debuts exclusively on Disney+ on Friday, June 3.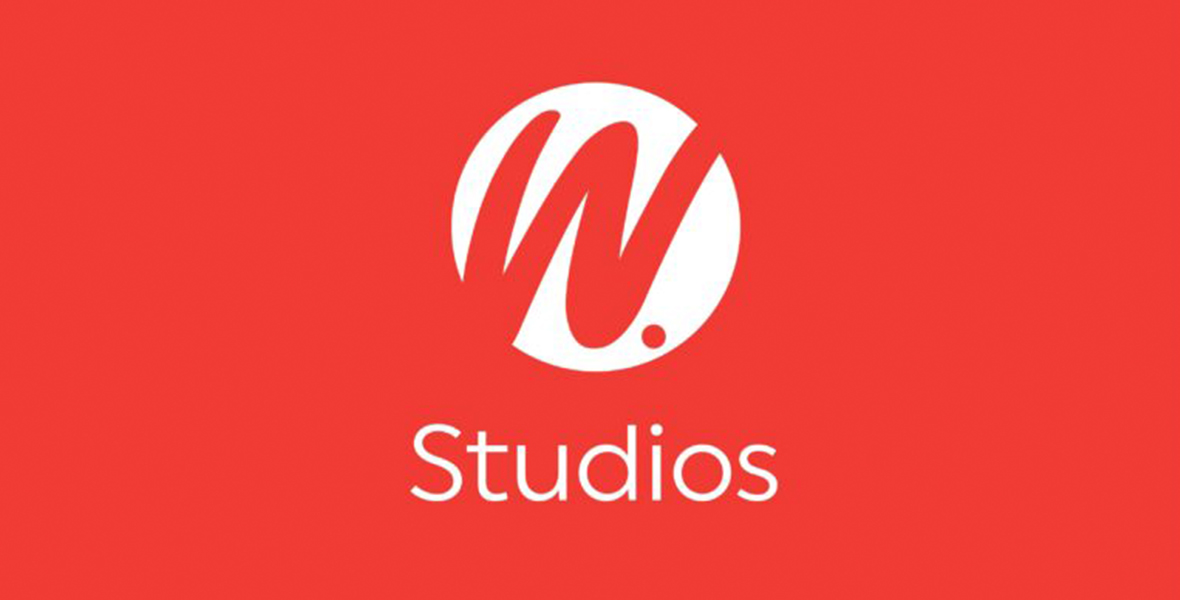 ESPN Launches W. Studios with Fifty/50 Shorts Presented by Google
Earlier this week, ESPN launched W. Studios, a cool new content generator that creates, produces, and amplifies women-centered storytelling.
In partnership with Google, to give women athletes the recognition they deserve, the first project under the W. Studios umbrella will be the W. Studios Fifty/50 Shorts Presented by Google—five short films centered around the fight for women's equality across the sports and cultural landscape. The films present a diverse lineup of creatives and content that boasts authenticity and boldness, both in the story and in the method of storytelling, all helmed and executive produced by women.
The short films include: Home Field—directed by Allison Glock with Kate T. Parker, which follows the lives of three teenage girls playing soccer on a team made up of refugees in Clarkston, Georgia, a city known as the "Ellis Island of the South"; Let Noor Run—directed by Shayla Harris, looking at Noor Alexandria Abukaram, a 17-year-old cross-country runner living outside of Toledo, Ohio, who was disqualified from a race for wearing a hijab; The Rule of Sedona Prince—directed by Bethany Mollenkof and executive produced by Disney Legend Robin Roberts, which presents an intimate portrait of rising basketball and viral media star Sedona Prince; Girls Got Game—directed by Elizabeth Lo, looking into the esports organization Complexity and its recently launched GX3, an all-women's professional team of gamers; and Make a Splash—directed by Bonni Cohen, about San Diego Women's Basketball Association's Splash team, made up of women age 85 and older.
The films will premiere Wednesday, June 1, on ESPN2, as part of the Fifty/50 initiative, and will be available on ESPN's YouTube page.
ICYMI: Inside the Mystical Doctor Strange in the Multiverse of Madness Premiere
Did you miss all the mayhem that took place on the red carpet of the latest Doctor Strange adventure? Fear not! We've conjured it back up for you—so make sure not only to check out the great shots of the stars, but also to revel in experience of some lucky D23 Gold Members who got to be a part of the magic!