By Andie Hagemann
Before we enter the Multiverse with the theatrical premiere of Doctor Strange in the Multiverse of Madness on Friday, May 6, enjoy this marvelous slate of Marvel Studios films and series. From the origins of Dr. Stephen Strange and the Avengers assembling to battle Thanos to Wanda and Vision living in the suburbs, we present five titles to binge on Disney+—Doctor Strange, Avengers: Infinity War, Captain Marvel, Avengers: Endgame, and WandaVision.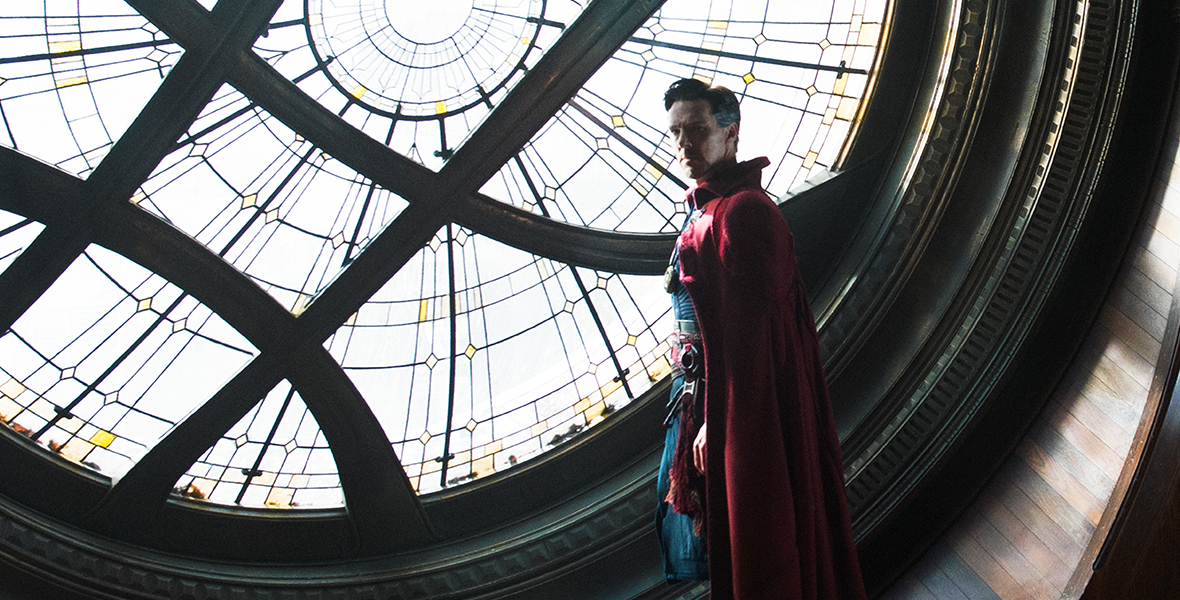 Doctor Strange—Available on Disney+
The life of Dr. Stephen Strange (Benedict Cumberbatch, above) is changed forever after a car accident destroys his hands. After traditional medicine fails to provide immediate relief, Doctor Strange turns to a mysterious group of holistic healers, and quickly realizes the enclave is immersed in a battle against dark forces who are determined to destroy reality. Soon, Doctor Strange is forced to choose between his life of fortune and status or abandon it to defend the world as the most powerful sorcerer.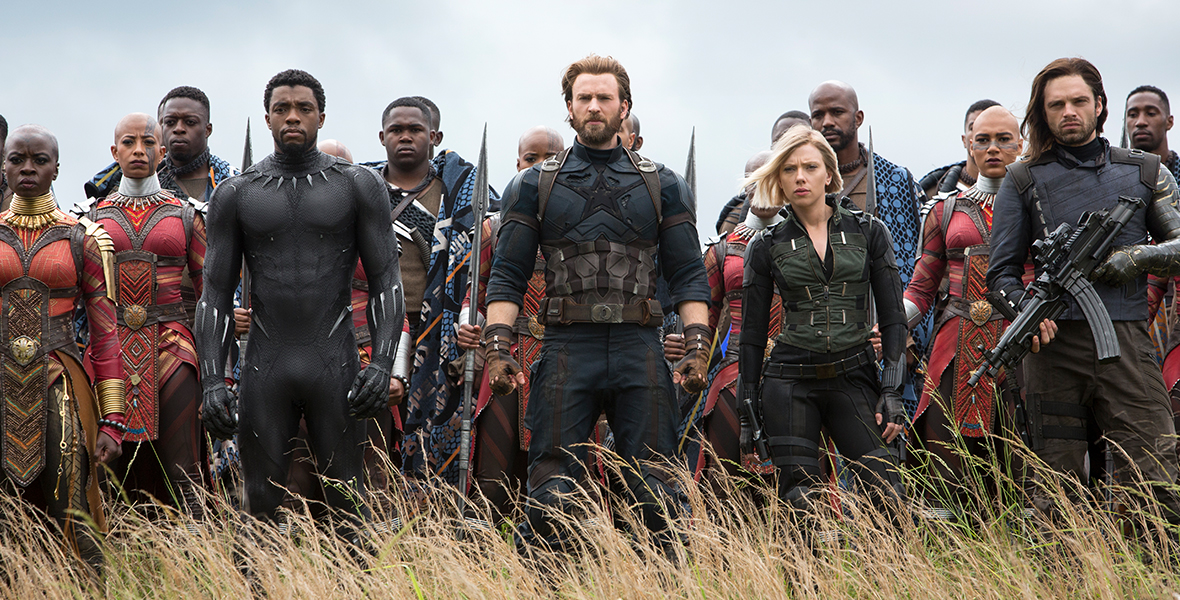 Avengers: Infinity War—Available on Disney+
Iron Man (Disney Legend Robert Downey Jr.), Captain America (Chris Evans, second from the left), Thor (Chris Hemsworth), the Hulk (Mark Ruffalo), Black Widow (Scarlett Johansson, third from the left), and Hawkeye (Jeremy Renner, unite to battle Thanos (Josh Brolin)—their most formidable enemy yet—who is on a mission to collect all six Infinity Stones. The Avengers aim to thwart Thanos' sinister plan to wipe out half the universe before it's too late.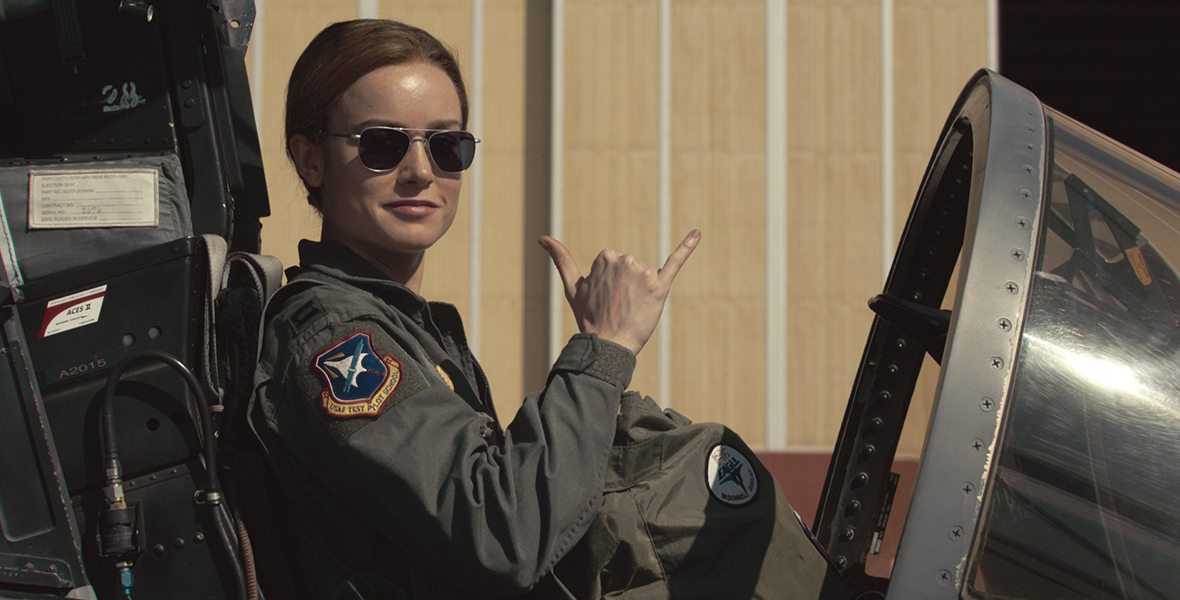 Captain Marvel—Available on Disney+
Captain Marvel (Brie Larson, above), a Kree warrior, is in the midst of a galactic battle against the Skrulls. After finding herself on Earth in 1995, she experiences recurring memories of another life as U.S. Air Force pilot Carol Danvers, and teams up with Nick Fury (Samuel L. Jackson) to uncover the truth behind her past whilst harnessing her powers to end the war with the Skrulls.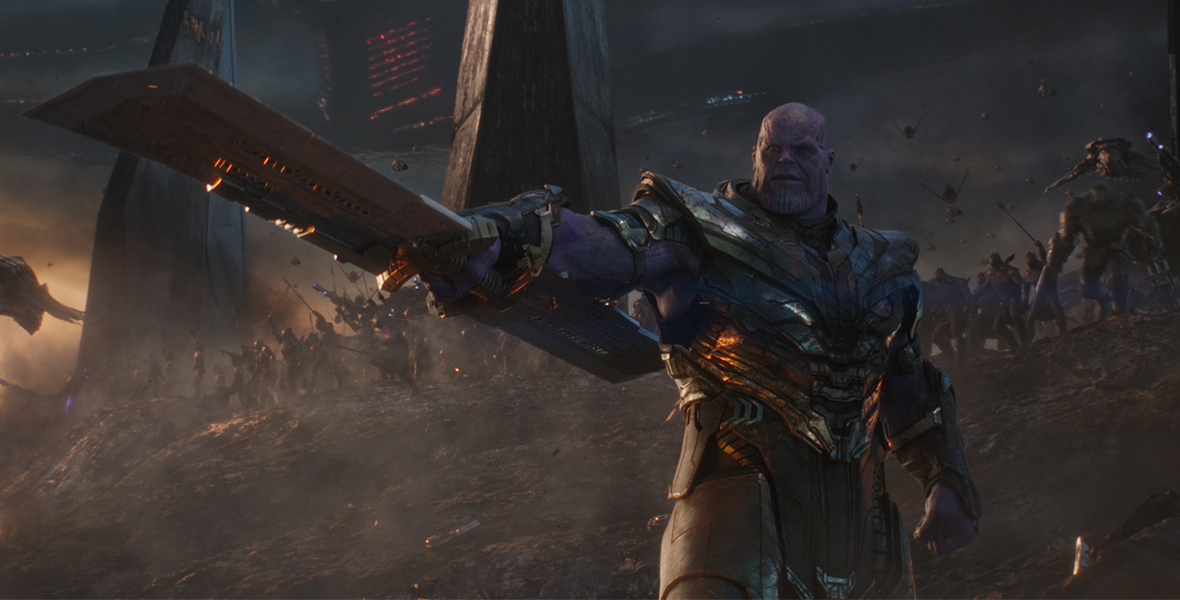 Avengers: Endgame—Available on Disney+
Post-blip, Iron Man aka Tony Stark (Downey Jr.) is stranded in space sans food or water after the events of Avengers: Infinity War, attempting to communicate with Pepper Potts (Gwyneth Paltrow). Meanwhile, the remaining Avengers—Captain America (Evans), Black Widow (Johansson), Thor (Hemsworth), and Bruce Banner (Ruffalo)—plot ways to bring back their vanished allies for an epic showdown with Thanos (Brolin, above).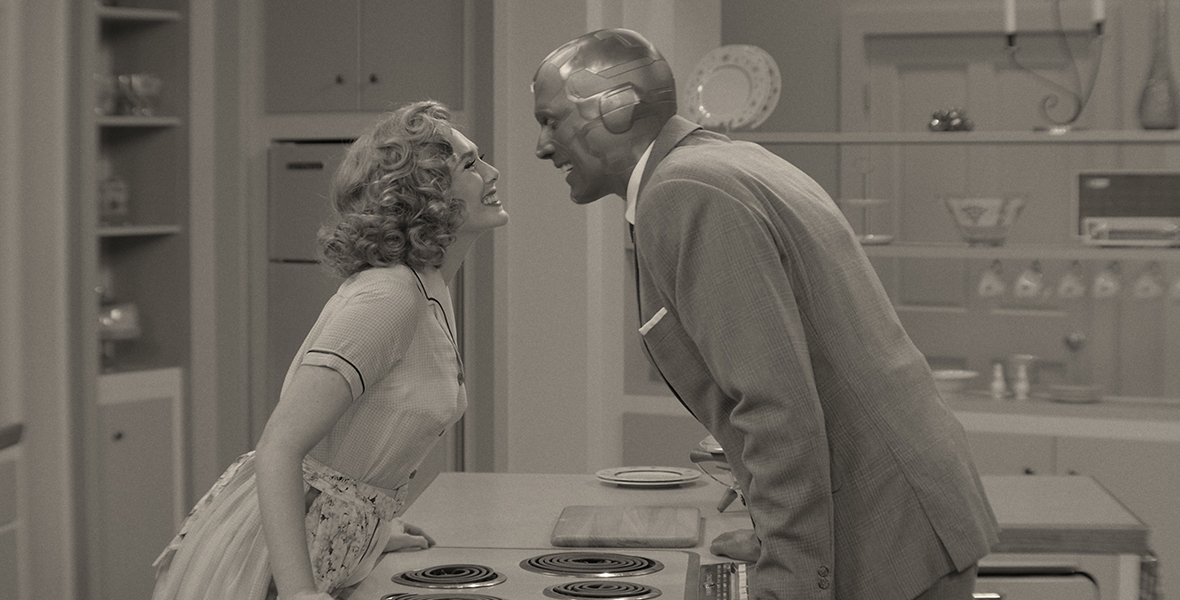 WandaVision—Available on Disney+
The era-hopping series chronicles Wanda Maximoff (Elizabeth Olsen, left) and Vision (Paul Bettany, right) enjoying their suburban life in Westview, New Jersey—but not everything is as picture-perfect as it seems.