By Zach Johnson and Peyton Liebler
Marvel Studios' Doctor Strange in the Multiverse of Madness cast a spell in Hollywood Monday night at its world premiere. Actors Benedict Cumberbatch, Elizabeth Olsen, Benedict Wong, Xochitl Gomez, Rachel McAdams, Jett Klyne, Julian Hilliard, Sheila Atim, Adam Hugill, and Charlie Norton joined director Sam Raimi; producer Kevin Feige; executive producers Louis D'Esposito, Victoria Alonso, Eric Carroll, and Scott Derrickson; screenwriter Michael Waldron; and composer and Disney Legend Danny Elfman on the red carpet to celebrate the film before it opens wide on Friday, May 6.
"This whole experience of seeing the fans, getting to interact with them, seeing the cosplay—it's joyful," Olsen, who reprises her role as Wanda Maximoff aka The Scarlet Witch, told reporters. Cumberbatch, back as the titular character, added, "This is a moment to enjoy... I'm very excited to see what the reception is going to be like."
"It's amazing, isn't it?" said Wong, who reprises his role as Wong, the Sorcerer Supreme. "Such dedicated, loyal fans. If I wasn't here, talking to you, I'd be with them—dressed as Wong, I think! It's so heartening to see that loyalty, that warmth."
Feige, who has attended every Marvel Studios premiere, felt the positive energy, too—and he was particularly impressed by some of the cosplayers. "Every time they get better and better. I saw a Doctor Strange and thought it was a Disney person wearing the movie costume," he said. "It wasn't! He said, 'Thanks! I worked really hard on this.'"
Gomez, who makes her MCU debut as America Chavez in the film, told reporters she was "excited" to finally watch the film with an audience. "It's so crazy that it's happening and that there are many, many people here dressed as America," Gomez said. "I'm not going to lie, it's overwhelming. It's exciting because I was a huge fan of the MCU, and I watched the movies multiple times. Getting to work with the amazing actors was a dream come true, honestly, and it's amazing that I get to be a part of it."
Raimi, who directed the Spider-Man trilogy (2002–2007), promised audiences are in for a wild ride as the story traverses the Multiverse. "Characters have come out of other universes into our own in the last Spider-Manpicture, No Way Home," he said. "But this will be the first time that characters from our MCU journey out into other universes. It should be pretty exciting." Smiling, Waldron added, "The movie is a ride!"
D23 Gold Members Traverse the Multiverse
Even D23 Members got in on the madness! A lucky group of D23 Gold Members got to be part of the red-carpet festivities. As the stars of the movie walked the red carpet, Members got to meet and greet talent from the film. Then fans stepped inside the Dolby Theatre to be among the first audiences in the world to watch Marvel Studios' Doctor Strange in the Multiverse of Madness. They experienced all this film has to offer: packed to the brim with iconic visuals, mind-bending storytelling, and a whole multiverse of MCU delight. Make sure to read our article on what you need to know before you see the film, so you don't miss out on any moment!
The D23 team had a great time at the premiere, and we were absolutely overjoyed to see our D23 Gold Members experience once-in-a-lifetime moments at this multiverse-shattering premiere. Events like these are truly what puts the "ultimate" in "ultimate Disney fans." Take a look below at some of our D23 Gold Members and the moments leading up to the red-carpet festivities that night.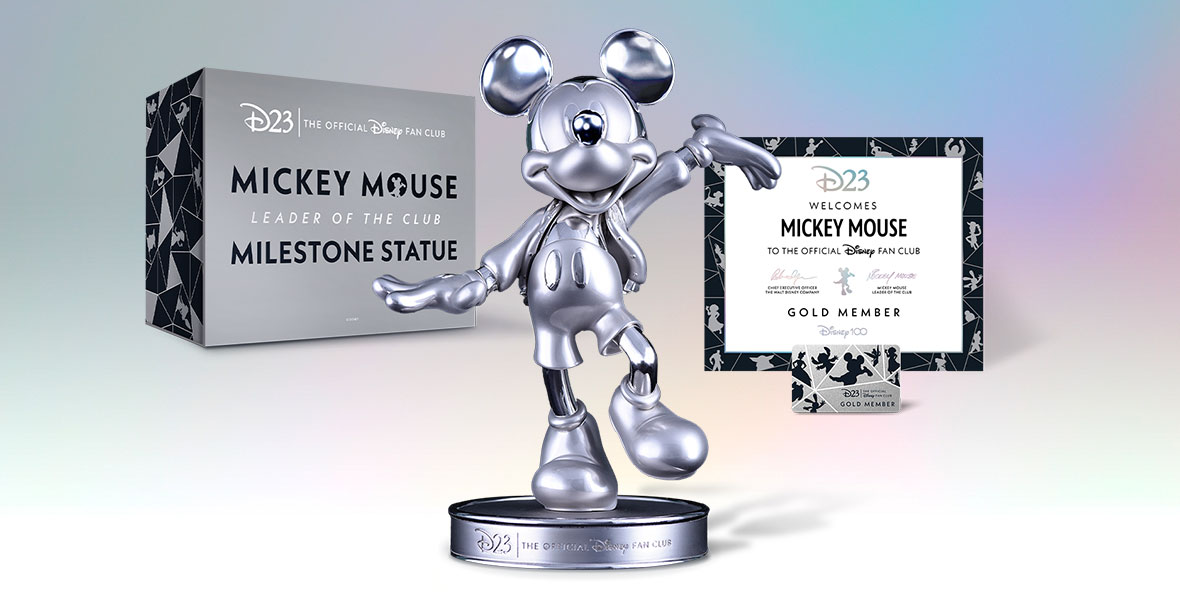 Get More Disney with D23 Gold Membership
Enjoy exclusive discounts and access to special events and merch.
Also includes our quarterly publication and annual Collector Set.