By Courtney Potter
New Lightyear Trailer Reveals Thrilling New Details
It's true: The good folks behind Disney and Pixar's Lightyear have just revealed a new trailer for the upcoming sci-fi action adventure, revealing some stellar details. Take a look at the clip, below.
The definitive origin story of Buzz Lightyear, the hero who inspired the toy, Lightyear follows the legendary Space Ranger after he's marooned on a hostile planet 4.2 million light-years from Earth alongside his commander and their crew. As Buzz tries to find a way back home through space and time, he's joined by a group of ambitious recruits and his charming robot companion cat, Sox. Complicating matters—and threatening the mission—is the arrival of Zurg, an imposing presence with an army of ruthless robots and a mysterious agenda.
The film features the voices of Chris Evans as Space Ranger Buzz Lightyear; Uzo Aduba as his commander and best friend Alisha Hawthorne; and Peter Sohn as Sox. Keke Palmer, Taika Waititi, and Dale Soules lend their voices to the Junior Zap Patrol's Izzy Hawthorne, Mo Morrison, and Darby Steel, respectively—and James Brolin can be heard as the enigmatic Zurg. The voice cast also includes Mary McDonald-Lewis as onboard computer I.V.A.N., Isiah Whitlock Jr. as Commander Burnside, Efren Ramirez as Airman Diaz, and Keira Hairston as Young Izzy. Directed by Angus MacLane (co-director, Finding Dory), produced by Galyn Susman (Toy Story That Time Forgot), and featuring a score by award-winning composer Michael Giacchino (Up), Lightyear debuts only in theaters on June 17!
5 Fantastic Things to Watch This Weekend Presented by State Farm®
Considering Friday, April 22, is Earth Day, and we're about to wind up Earth Month, this coming weekend is the perfect time to delight in the wonders of the natural world. Fire up Disney+ and settle in for the premiere of Disneynature's Polar Bears, National Geographic's Explorer: The Last Tepui, and so much more.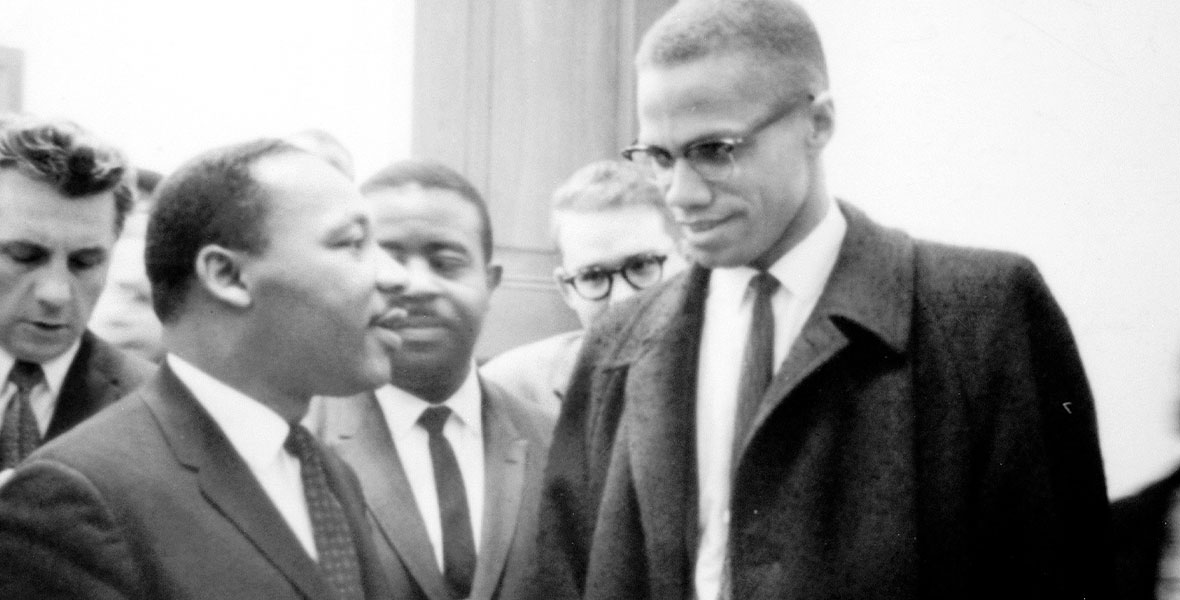 Disney+ Original Series Genius to Focus on Dr. Martin Luther King Jr. and Malcolm X
Disney+ and National Geographic have announced that the fourth season of Genius will focus on two truly iconic geniuses: Dr. Martin Luther King Jr. and Malcolm X.
Genius dramatizes the fascinating stories of the world's most brilliant innovators, exploring their extraordinary achievements along with their volatile, passionate, and complex personal relationships. With three seasons on National Geographic having already garnered 20 Emmy® nominations, the critically acclaimed series will move to Disney+ for this fourth installment and all subsequent seasons.
Genius: MLK/X will explore the formative years, pioneering accomplishments, dueling philosophies, and key personal relationships of Martin Luther King Jr. and Malcolm X. While King advanced racial equality through nonviolent protest, Malcolm X argued forcefully for Black empowerment, identity, and self-determination. With their formidable wives—Coretta Scott King and Betty Shabazz, respectively—by their sides, King and Malcolm X became synonymous with the Civil Rights era and the fight for racial and economic justice. While they met only once and often challenged each other's views, neither would have been as successful without the other.
Reggie Rock Bythewood and Gina Prince-Bythewood will serve as executive producers under their production company, Undisputed Cinema. Genius: MLK/X will be produced by Imagine Television Studios and 20th Television, and Brian Grazer and Ron Howard return as executive producers. Be on the lookout for further info, including a premiere date, in the coming months.
Marvel Studios Reveals First Look at Thor: Love and Thunder
There's some hilarious cosmic adventure in store when Thor: Love and Thunder hits movie screens this summer! Earlier this week, we got a glimpse into all the thunderous shenanigans via the film's brand-new trailer, above.
Thor: Love and Thunder finds Thor (Chris Hemsworth) on a journey unlike anything he's ever faced—a quest for inner peace. But his retirement is interrupted by a galactic killer known as Gorr the God Butcher (Christian Bale), who seeks the extinction of all the gods. To combat the threat, Thor enlists the help of King Valkyrie (Tessa Thompson), Korg (Taika Waititi), and ex-girlfriend Jane Foster (Natalie Portman), who—to Thor's utter surprise—inexplicably wields his magical hammer, Mjolnir, as the Mighty Thor. Together, they embark upon a harrowing galactic undertaking to uncover the mystery of the God Butcher's vengeance… and stop him before it's too late!
Directed by Waititi (Thor: Ragnarok, Jojo Rabbit) and produced by Kevin Feige and Brad Winderbaum, Thor: Love and Thunder bolts into theaters on Friday, July 8.
Everything to Eat, See, and Do to Celebrate Nighttime Spectaculars' Return at Disneyland Resort
The moment has finally arrived: As of this evening (for those reading in the future, we mean Friday, April 22), several beloved nighttime spectaculars have returned to Disneyland Resort! Find out how you can celebrate the Main Street Electrical Parade, Disneyland Forever fireworks, and World of Color (plus the subsequent arrival of Fantasmic! on May 28)—with delicious eats and treats, as well as exclusive merchandise—right here at D23.com.
Amy Hennig and Skydance New Media Developing New Star Wars Game
One of gaming's most acclaimed creators is bringing fans an all-new Star Wars Adventure. Earlier this week, Skydance New Media announced a collaboration with Lucasfilm Games to develop and produce a narrative-driven action-adventure game featuring an original story set in the Star Wars galaxy. The project is being led by award-winning writer and director Amy Hennig—a game-industry legend whose credits include Legacy of Kain, Jak and Daxter, and Uncharted.
This is the second notable project announced for Skydance New Media, which was formed by Hennig and veteran producer Julian Beak to pioneer a new category of narrative-driven interactive entertainment. In late 2021, the studio announced a partnership with Marvel Entertainment to craft an all-new game with an original story and their unique take for beloved Marvel characters.
"I've often described how seeing Star Wars in 1977 essentially rewired my 12-year-old brain, shaping my creative life and future indelibly," Hennig recently said. "I'm elated to be working with Lucasfilm Games again to tell interactive stories in this galaxy that I love."
Stay tuned for more info about this sure-to-be-electrifying new game as it becomes available.
ICYMI: The Proud Family: Louder and Prouder Season Two in Production for Disney+
Is it possible to be even more loud and even more proud about a favorite show? Absolutely! Fans did just that earlier this week when Disney+ announced that season two of The Proud Family: Louder and Prouder is in production. Read up on what you can expect from the further adventures of Penny Proud, et al, by clicking here.