By Courtney Potter
Marvel Studios' Avengers assemble once again, and Beauty and the Beast is set for a return to theaters in L.A. and New York City… Read more, along with other news from around Disney, in this week's news briefs!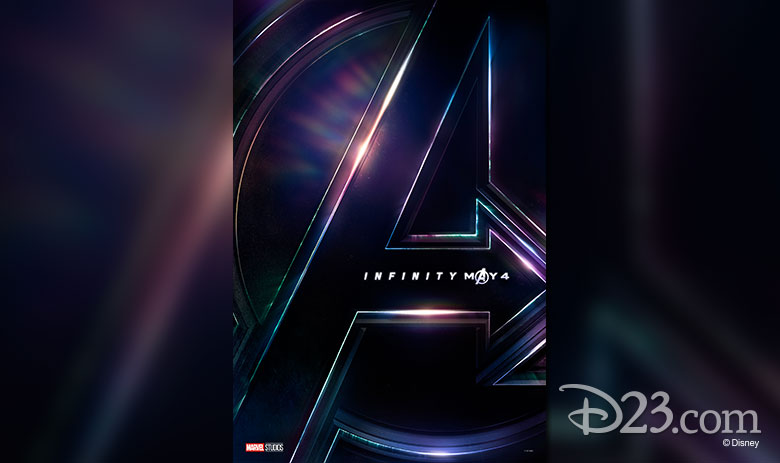 It's Finally Here… The First Trailer for Avengers: Infinity War!
Avengers, assemble: We have something extra-special to be thankful for this week, in our lingering tryptophan-induced food coma… The first trailer for Marvel Studios' mega-huge Avengers: Infinity War just dropped—and boy howdy, is it spectacular! Take a gander at the clip right here, and make sure to mark those calendars for its May 2018 debut!
Save the Date!
Be sure to mark these upcoming Disney events on your calendar:
D23 and Walt Disney Archives


December 6, 2017


D23's Holidays in Hollywood Studios


December 10, 2017


D23's Light Up the Season


December 10, 2017


D23's Holiday Shopping Day at Mickey's of Glendale


December 15, 2017


A Force-Filled Star Wars Evening on the Lot


February 2, 2018


D23 Member Night at Disney's Aladdin at the Hollywood Pantages Theatre


February 20, 2018


D23 Member Night at Disney's The Lion King in Orlando
Parks


November 9, 10, 12, 14, 16, 17, 26 and 28. December 1, 3, 5, 7, 8, 10, 12, 14, 15, 17, 19, 21 and 22




Mickey's Very Merry Christmas Party at Walt Disney World Resort




November 10–January 7




Holidays at the Disneyland Resort




December 16


Star Wars: Galactic Nights returns to Disney's Hollywood Studios


February 28–May 28, 2018




Epcot International Flower & Garden Festival




April 13, 2018




Pixar Fest begins at the Disneyland Resort




Summer 2018


Star Wars: Pixar Pier opens at Disney California Adventure


2019


Star Wars-Themed Lands Opening at Disneyland and Walt Disney World



Studios




December 15, 2017


Star Wars: The Last Jedi opens in theaters


February 16, 2018


Marvel Studios' Black Panther opens in U.S. theaters


March 9, 2018


Disney's A Wrinkle in Time opens in U.S. theaters


May 4, 2018


Marvel Studios' Avengers: Infinity War opens in U.S. theaters


June 15, 2018


Incredibles 2 opens in U.S. theaters


Television




December 1–25, 2017


Disney|ABC's 25 Days of Christmas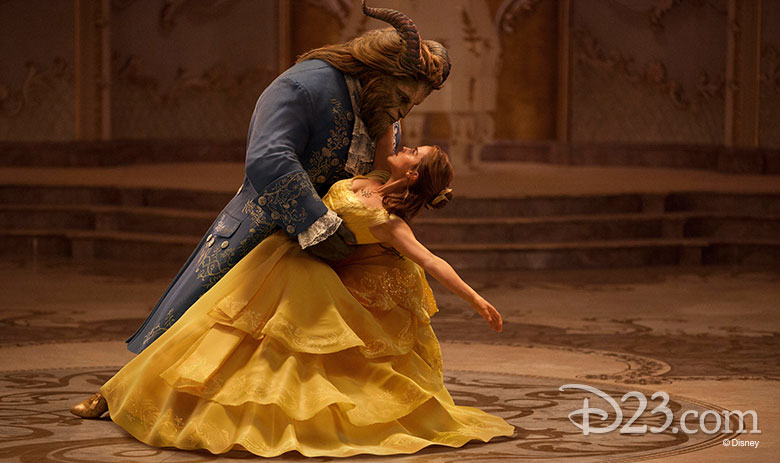 Beauty and the Beast Returning to Theaters in Los Angeles & New York City
It was the highest-grossing film of 2017, and it's now returning to theaters on both coasts for a limited holiday engagement! Beauty and the Beast—starring Emma Watson, Dan Stevens, Luke Evans, and Emma Thompson, and directed by Bill Condon—will screen exclusively at the AMC Century City in Los Angeles and the AMC Empire 25 in New York City for one week only, beginning December 1.
If you live in or around either city and missed it the first time 'round—or feel like seeing it again in all its big-screen splendor—make sure to check it out! Based on the groundbreaking 1991 animated film of the same name, Beauty and the Beast is the fantastic journey of Belle (Watson), a bright, beautiful, and independent young woman who is taken prisoner by a Beast (Stevens) in his castle. Despite her fears, she befriends the castle's enchanted staff and learns to look beyond the Beast's hideous exterior and realize the kind heart of the true Prince within…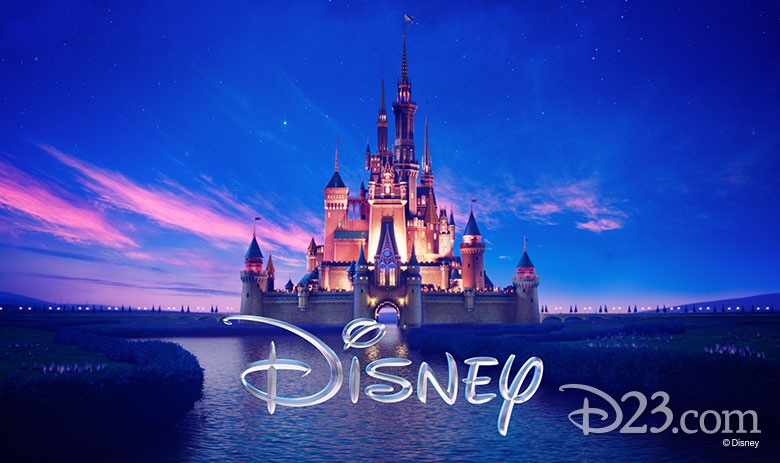 Liu Yifei Cast as Mulan in Disney's Upcoming Live-Action Film
Speaking of Disney princesses, big news from the world of Mulan: Chinese actress Liu Yifei (also known as Crystal Liu) has been cast as the titular princess in Disney's upcoming live-action film, which is inspired by both the legendary ballad and the Disney animated classic. The film is being directed by Niki Caro, with Jason Reed, Chris Bender and Jake Weiner producing, and Bill Kong executive producing.
Look for more exciting announcements regarding Disney's live-action Mulan in the coming weeks.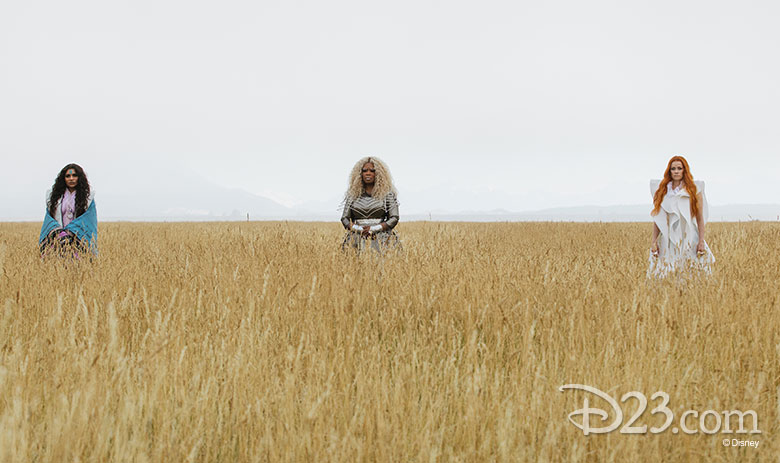 Check Out the Latest Trailer for Disney's A Wrinkle in Time
In case you missed its debut during ABC's recent 2017 American Music Awards broadcast, make sure to take in the magically mysterious adventure of Disney's A Wrinkle in Time in its latest trailer, right here. Directed by Ava DuVernay and starring Storm Reid, Oprah Winfrey, Reese Witherspoon, Mindy Kaling, and Chris Pine, the film time-shifts its way into theaters around the country this March.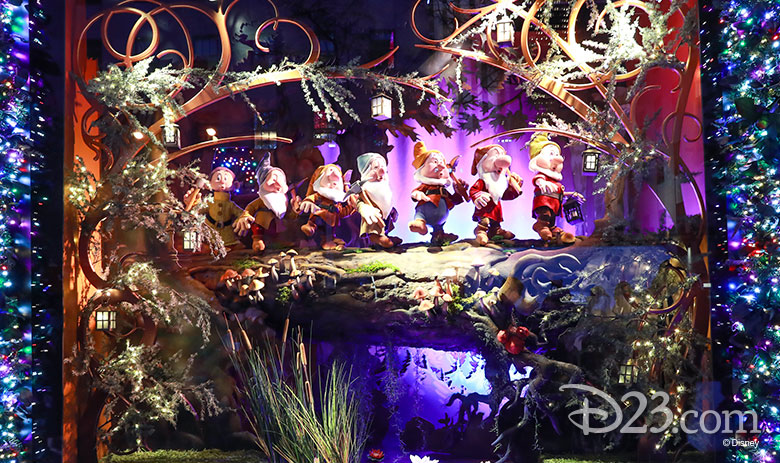 Saks Unveils Snow White-Themed Windows for the Holiday Season
If you find yourselves in New York City this holiday season, venture over to the Saks flagship store for a glorious sight: On November 20, the retailer unveiled iconic holiday windows with a spectacular event celebrating the 80th anniversary of Disney's Snow White and the Seven Dwarfs!
Sofia Carson of Disney's Descendants performed live for the festive crowd, and Snow White herself (along with Snow Prince and the Seven Dwarfs) made a very special appearance. In fact, the show (entitled Once Upon a Holiday) marks the first time Saks has animated all of the windows along Fifth Avenue in its 94-year history!
Disney-themed breakfasts with special character appearances will be offered at the flagship store; visit Saks.com/Disney for ticket info, and to browse a gorgeous collection of Saks exclusives, including Disney-inspired fashion, accessories, and gifts, as well as fairy-tale gowns for a 21st-century Snow White. So make sure to update those Christmas wish lists before it's too late.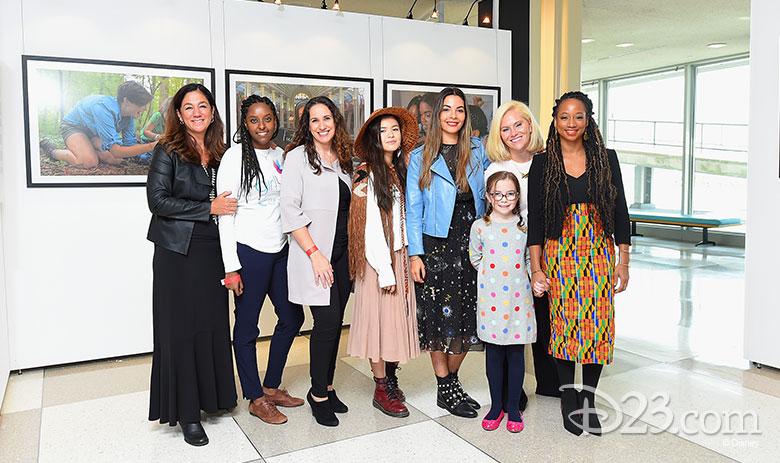 #DreamBigPrincess Exhibit Opens at United Nations Headquarters in New York
Disney's recent #DreamBigPrincess photography campaign showcases stories of real-world girls and women, and encourages kids around the world to follow their dreams. The amazing, inspiring images (captured by 19 female photographers from 15 countries) were revealed this past August to launch a social media campaign that generated a whopping 1 million likes and shares in just five days, enabling a $1 million donation from Disney to United Nations Foundation's Girl Up program. And now, the photos are on display as an exhibit at the United Nations Headquarters in New York City, in collaboration with Girl Up and UNICEF, the UN Children's Fund.
The exhibit, which continues through the end of the year, features the compelling images from the campaign's award-winning photographers and their subjects, who have turned their dreams into reality. Images include the youngest-ever speaker at the UN; a gold-medal-winning Chinese Paralympian; the founder of the first female cycling team in Bamiyan, Afghanistan; a teenage author of a STEM coding book for kids; and a young surf champion from Brazil.
Present by UNICEF, United Nations Foundation Girl Up, and Disney—and co-hosted by the Permanent Missions of Brazil, Germany, India, and Kenya—the #DreamBigPrincess exhibit is open for public viewing in the UN visitors lobby (via pre-scheduled guided tours) Monday through Friday, or on the weekends via a UN security pass. On the East Coast for the holidays? Find out more details on hours, location, and security clearance by visiting Visit.UN.org/content/location.