By the D23 Team
This past weekend, we discovered the heroic tale of Mulan when the film debuted for Premier Access on Disney+. Whether you're planning a movie night to watch the film for the first time, or hitting "start" on your most recent rewatch, we've rounded up some accessories, toys, and more from shopDisney that every Mulan fan can use to celebrate this epic story of a legendary hero: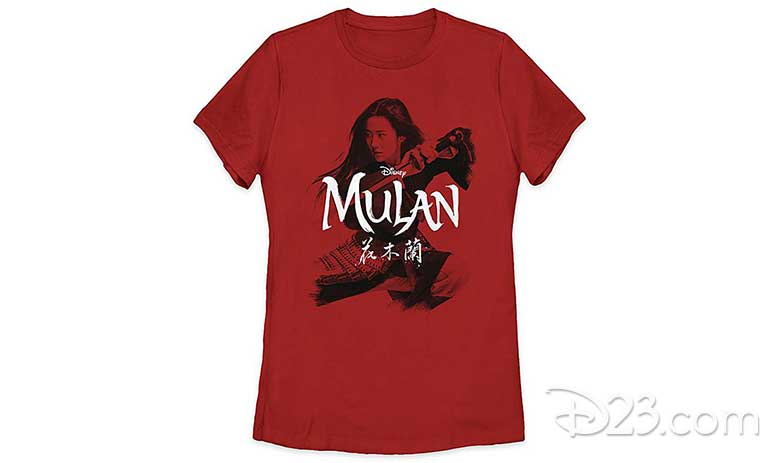 Mulan T-Shirt for Women – Live Action Film:
Next time you need inspiration or to find the warrior within, just look down at your T-shirt! Inspired by Disney's all-new movie, Mulan is featured in a detailed grayscale graphic with her name printed across the front in a white brushstroke style.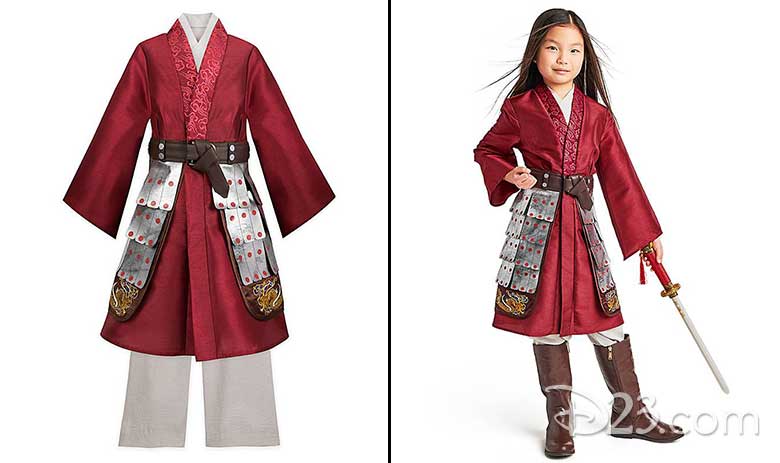 Mulan Deluxe Costume for Kids – Live Action Film
Put on this armor inspired by Mulan and go on your own adventure as a courageous hero! The three-piece set includes tunic, coordinating pants, robe outfitted with a knotted belt, panels of armor, and detailed embroidery.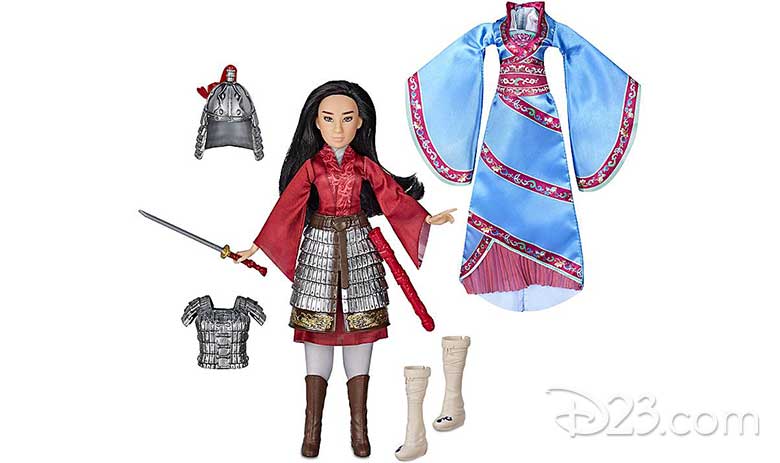 Mulan Two Reflections Doll by Hasbro – Live Action Film:
When will her reflection show who she is inside? This doll inspired by Mulan features two outfits with accessories, so you can recreate Mulan's epic journey, risking everything out of love for her family and her country to become one of the greatest warriors China has ever known.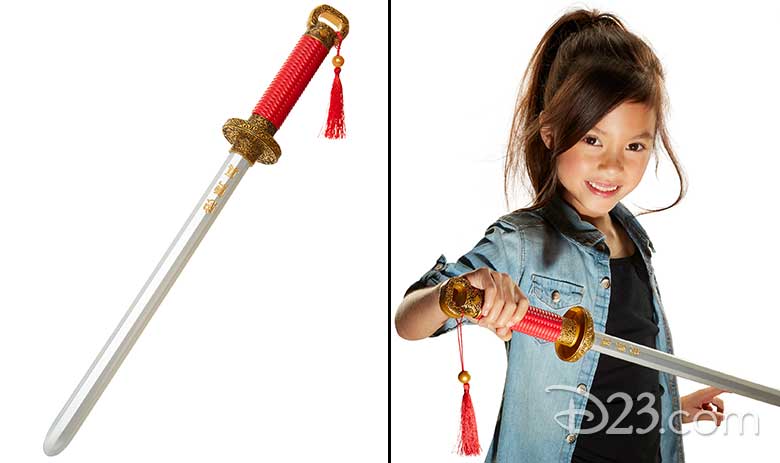 Mulan Role Play Sword
Loyal. Brave. True. This inscription on the hilt reminds you of Mulan's oath to be a brave warrior. Relive her epic adventures with this role play sword inspired by the film (complete with "sword sounds" for maximum adventuring!)
Adult Mulan Costume
Need a Halloween costume? Just want to wear something that makes you feel extra heroic for a day? This Mulan Deluxe Adult Costume by Disguise is perfect for any aspiring warrior or future Halloween costume contest winner. Inspired by the live-action film, it features a jumpsuit with attached red tunic and grey pants. Complete the look with the removable faux leather belt that includes sublimated art armor on the peplum.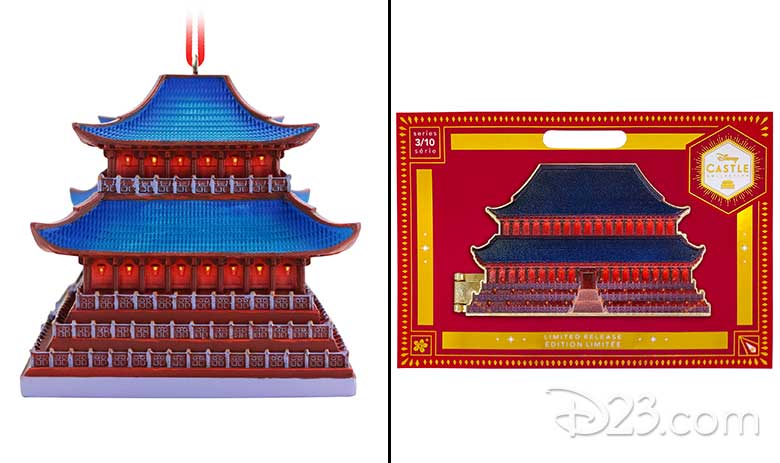 Castle Collection Imperial Palace
The Castle Collection celebrates the storied spaces of our beloved heroines, featuring never-before-seen portrayals of their enchanted dwellings. This set celebrates the story of Mulan, including a high-end figurine and other products inspired by the film.