By Steven Vagnini
"Animation is 75 percent thinking and 25 percent drawing," Disney Legend and Walt Disney Animation Studios animation director Burny Mattinson once said. "Everything must be carefully thought out first. Our animators not only have to think like actors but have to figure out how to get that performance across on paper and on the screen. Our characters pause to think and connive. You can see it in their eyes."
To achieve such a performance—conceived in the artist's mind and brought forth from pencil to paper—requires exacting skill and patience, but also a deep passion for the animation process. The result is the spectacular illusion of life for which Disney animation has become so renowned—withstanding the changes of eras as each new generation discovers amazing tales, characters, and life lessons through the miracle of moving drawings.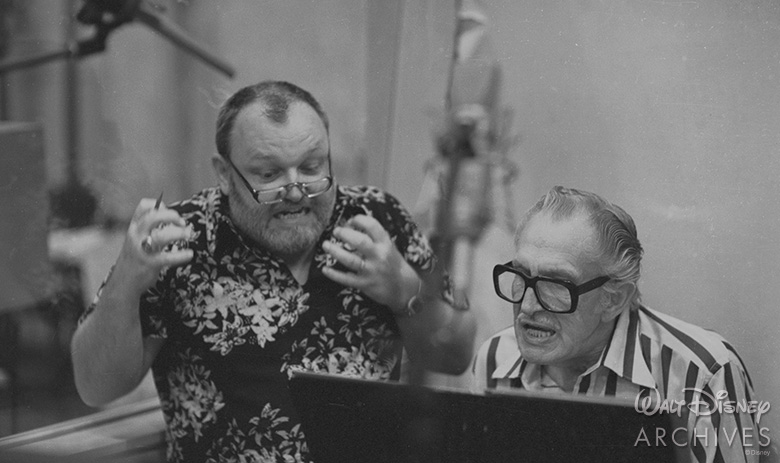 Burny's philosophy has shown forth in his work during his more than 60-year history with The Walt Disney Company. As we anticipate D23's upcoming Lunch with a Disney Legend: Burny Mattinson on April 7, we present five fascinating facts about this legendary artist, animator, director, producer, and storyman whose contributions have ignited the imaginations of millions.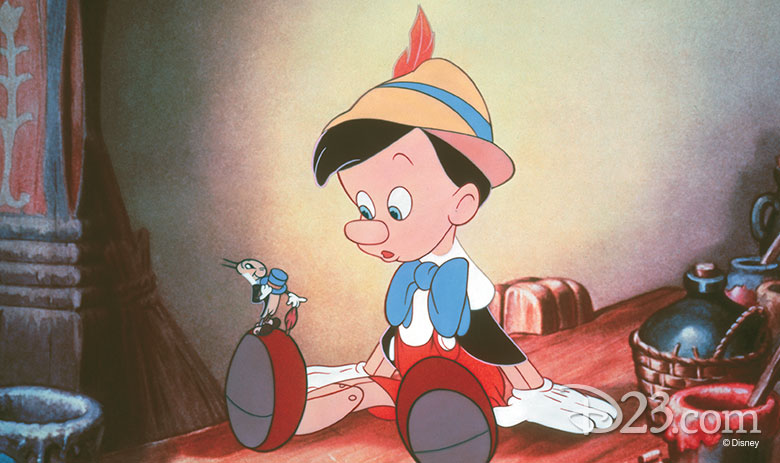 1. Burny grew up as a big Disney—and animation—fan.
At the tender age of 6, Burnett Mattinson entered the San Francisco Orpheum with his mother and experienced his first Disney picture on the big screen: Pinocchio (1940). The film had a profound impact on the young "Golden City" native, who soon found himself drawing original characters and dreaming of becoming an animator. "Ever since I saw that film, this was my dream—to work in this business," Burny recalled years later. "So I worked every day, drawing."
2. A bold visit to the Disney Studio launched Burny's career.
Although he had no formal art training, Burny was determined to join the staff of The Walt Disney Studios after graduating from high school. One day, after his mother dropped him off at the Studio gate, Burny met with a security guard who became impressed with the 18-year-old's portfolio. The guard immediately called Ken Seiling, the head of Personnel, who offered Burny an interview and, ultimately, a job as a traffic boy in the Studio mail room.
3. Burny was mentored by industry giants while climbing the rungs of the animation ladder.
After a six-month stint in the traffic department—which included stops at Walt Disney's office wing every week—Burny became an in-betweener on Lady and the Tramp (1955) and, later, an assistant animator to one of the legendary Nine Old Men, Marc Davis, on Sleeping Beauty (1959) and One Hundred and One Dalmatians (1961). He then worked for 12 years under another renowned animator, Eric Larson, while mastering the animation of Ludwig Von Drake for Walt Disney's Wonderful World of Color (1961) and contributing to such features as The Sword in the Stone (1963) and The Aristocats (1970). As the Nine Old Men began to retire, Burny completed an animation training program and became a key animator on Winnie the Pooh and Tigger Too (1974) before being recruited by Frank Thomas to work on storyboards for The Rescuers (1977). "Then Woolie Reitherman, who was a director, asked, 'Would you stay [in the Story Department]?'" Burny later remembered. "And I said, 'Ok!' I started loving making the story because there is something very creative about it. It was never hard."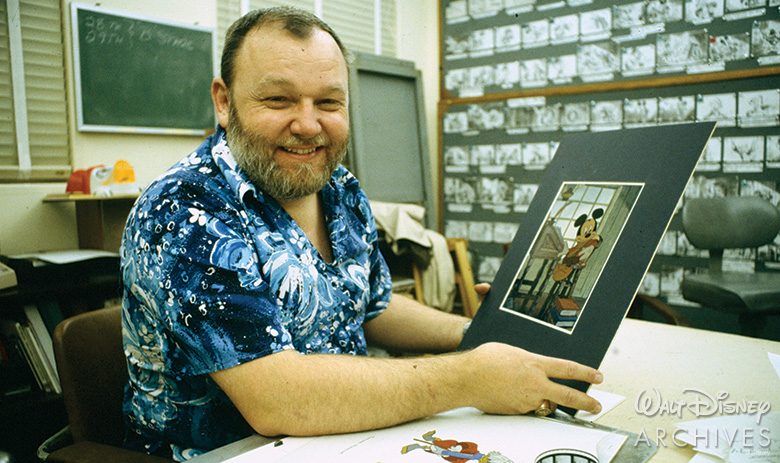 4. Burny's recollection of a record album prompted Mickey's return to the big screen after 30 years.
By the early 1980s, Mickey Mouse cartoon shorts were a thing of the past. In fact, Mickey's last theatrical film, The Simple Things, was released on April 18, 1953. But Burny's recollection of a 1974 Disneyland Records Christmas album prompted the storyman to pitch the idea for Mickey's big return to theaters. He received the go-ahead from then-Walt Disney Productions President Ron Miller in May 1981, leading Burny to produce and direct the 1983 featurette Mickey's Christmas Carol. With the film's success, Burny reprised the role of director and producer for another mouse-related venture: The Great Mouse Detective (1986).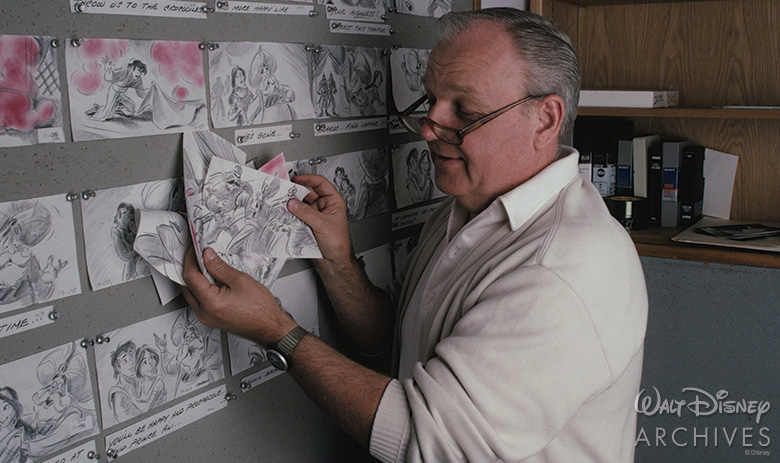 5. Burny holds major records in Disney animation history.
In more recent years, Burny has contributed to development and story on beloved films from Beauty and the Beast (1991) to Winnie the Pooh (2011). In 2013, just a few years after being honored as a Disney Legend, Burny celebrated his 60th year at Walt Disney Animation Studios, where he holds the status of the team's longest-serving staff member and the last full-time Walt Disney Studios employee who worked there during Walt's time.