Wolfgang "Woolie" Reitherman once described himself as "full of life and ginger," and his animation as having "vitality and … quality." Woolie's boundless energy and personality did indeed spill over into his animation; with an unusual knack for action sequences, Woolie animated such memorable sequences as the dramatic dinosaur battle in Fantasia, the climactic whale-chase scene in Pinocchio, and the fire-breathing clash between Prince Phillip and the Dragon in Sleeping Beauty.
Born in Munich, Germany, on June 26, 1909, Woolie came to the United States as an infant and was raised in Sierra Madre, California. Fascinated with airplanes and flying, he attended Pasadena Junior College with the intent of becoming an aircraft engineer and, later, took a job at Douglas Aircraft. In 1931, however, Woolie changed his career flight path when he decided to become an artist and enrolled at Chouinard Art Institute in Los Angeles to study watercolor. While there, he met an instructor who taught classes at the Walt Disney Studio and, in 1933, Woolie joined the Company's animation department.
Woolie once said about animation: "It was a romance from the start. "The minute you know you can make a drawing move, the static drawing loses its appeal: movement is life.
"Animation represents the greatest breakthrough in 20th-century art."
During World War II, Woolie left the Studio to enlist with the U.S. Army Air Forces. He became an ace pilot, serving in Africa, India, China, and the South Pacific, earning the Distinguished Flying Cross. After the war, he returned to the Studio.
Over the years, Woolie contributed to more than 30 Disney shorts including Water Babies, Mickey's Fire Brigade, and Donald in Mathmagic Land. He also contributed his animation skill to such classic animated features as Snow White and the Seven Dwarfs, Cinderella, Peter Pan, Lady and the Tramp, One Hundred and One Dalmatians, The Jungle Book, and more.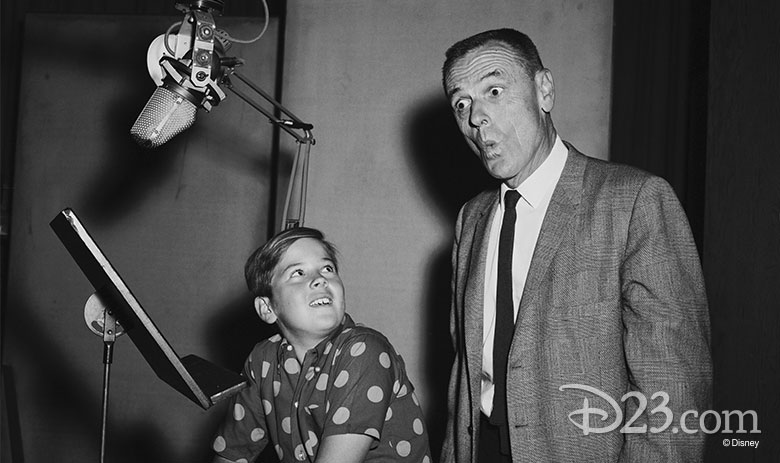 In 1963, Woolie became the first animator in the history of the company to be given the directorial reins of an entire animated feature, with The Sword in the Stone. Among the films he directed include The Jungle Book (1967), The Aristocats (1970), and Robin Hood (1973). He also directed the cartoon featurette Winnie the Pooh and the Blustery Day, which won an Academy Award® in 1969.
After Walt Disney's untimely death in 1966, Woolie helped unify the Studio's stable of egos and talent. As fellow animator Frank Thomas recalled, Woolie was a "very strong leader" during that unsettling time. After nearly 50 years with the Studio, Woolie retired in 1981.
Woolie Reitherman passed away on May 22, 1985, in Burbank, California.