By Jeffrey Epstein and Ryan March
Tomorrow, May 20, Walt Disney World Resort will welcome guests back to Disney Springs, its expansive dining and retail district, and today, D23 had an in-person look at the new measures in place to ensure the safety of our guests and cast members.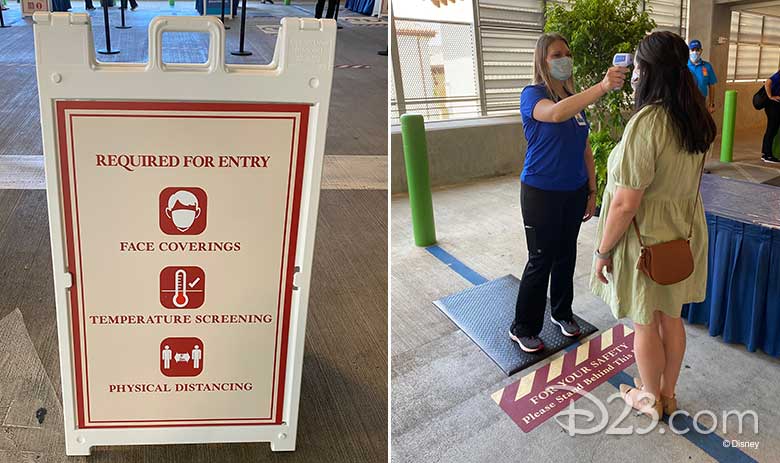 As listed on its website outlining the phased return to Disney Springs, guests will be able to enter through four areas: the Orange and Lime garages, the Hotel Plaza Boulevard Pedestrian Bridge, and the rideshare location. Upon entering, all guests will undergo a temperature screening, and all guests (age three and older) are required to wear face coverings. AdventHealth personnel will scan all guests' temperatures, and guests with temperatures of 100.4 F or above are redirected to an additional location for rescreening and assistance.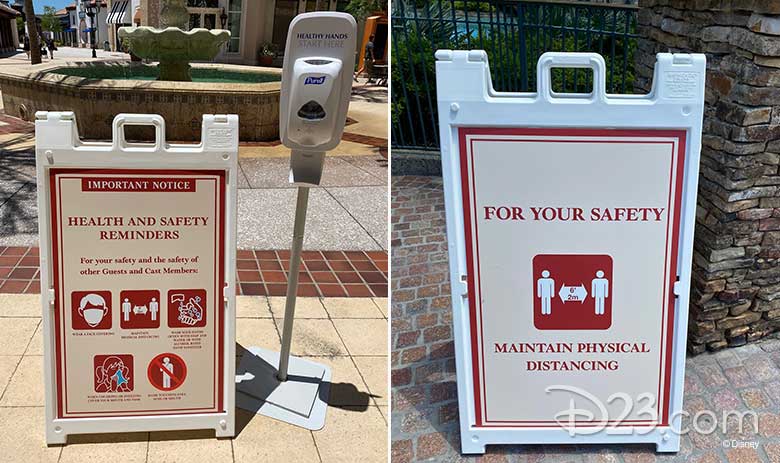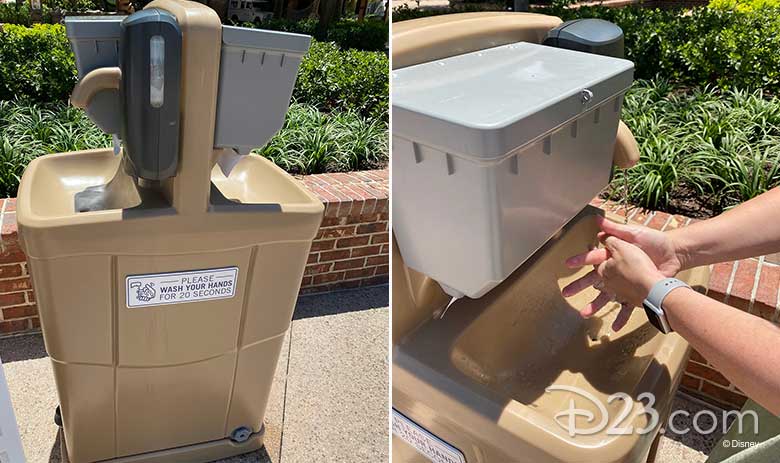 All entry and exit points will have hand-sanitizing stations available for use. In addition, portable handwashing stations have been added throughout Disney Springs to allow guests to wash their hands when a restroom is not close by. And Disney has increased cleaning and disinfecting high-traffic areas such as railings, elevators, escalators, tables, and benches.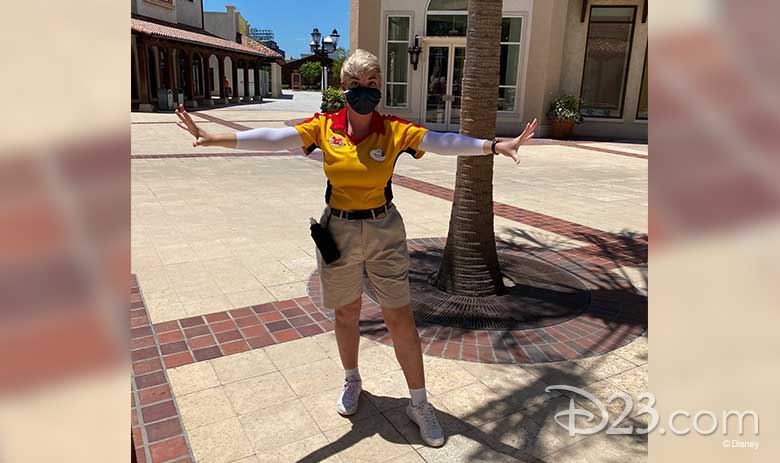 Upon entering Disney Springs, guests will be greeted by a spirited team of cast members who will offer playful reminders to keep a safe distance and comply with safety measures. One member of the team struck a "safety pose" during our visit—stretching out her arms to demonstrate safe distancing (shown above).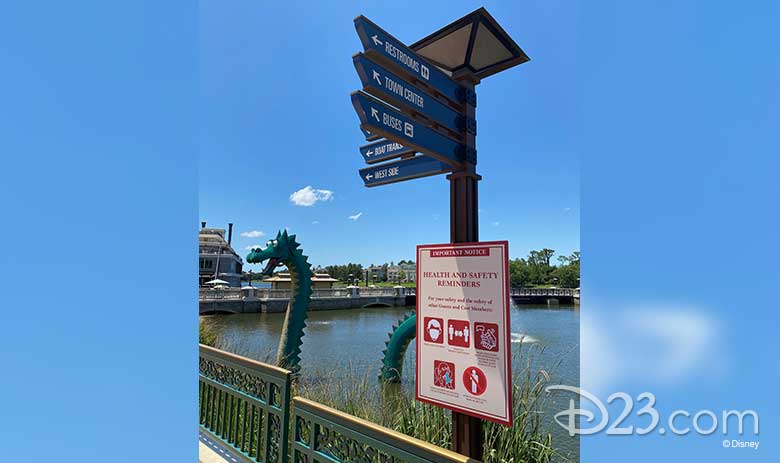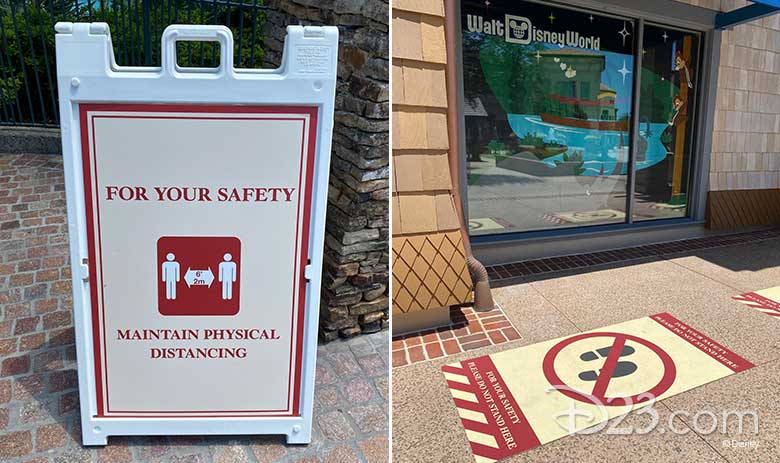 To ensure smooth flow throughout, many of the walkways and stores will have arrows to assist in guiding foot traffic. And in queues for many shops and restaurants, signage has been placed on paths to mark off acceptable social distancing space. Some stores and restaurants have also added physical barriers (such as plastic shields) to areas where keeping your distance is difficult, including spaces between cash registers and guests. (Cashless transactions such as credit cards, gift cards, and Apple Pay are encouraged.)
On May 20, more than 40 locations will reopen, including Planet Hollywood, Frontera Cocina, The Polite Pig, UNIQLO, Anthropologie, Wolfgang Puck Bar & Grill, and Wine Bar George. On May 22, Morimoto Asia, Morimoto Asia Street Food, Pizza Ponte, and Vivoli il Gelato will open. And on May 27, three Disney-owned and -operated locations are scheduled to open: World of Disney, D-Luxe Burger (mobile order), and the Marketplace Co-Op, along with additional outdoor food kiosks.
Disney Springs will be open from 10 a.m.–10 p.m. daily, although individual businesses may have different operating hours. For all the latest news on the phased reopening of Disney Springs, click here.