By Jocelyn Buhlman
Thor is in trouble. The goddess Hela (Cate Blanchett) is on attack against Asgard, Odin is missing, and Thor himself is in for the battle of the century against a certain mean, green fighting machine.
In a blast of color and sound and excitement, the teaser for Marvel Studios' Thor: Ragnarok dropped this morning, giving us our first looks at the deadly Hela in all her evil action, the warrior Valkyrie (Tessa Thompson) ready to send Thor to battle, and the mysterious Grandmaster (Jeff Goldblum) who is pitting the god of thunder against the Hulk in his gladiatorial best.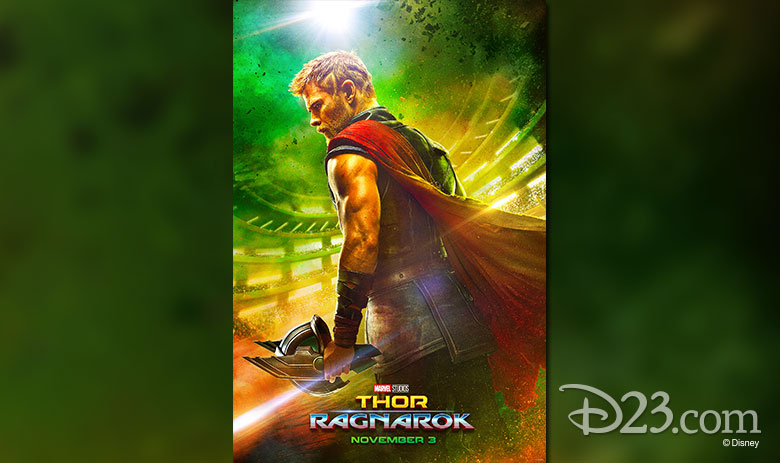 Along with the premiere of the thrilling new teaser is the debut of a poster featuring Thor in the middle of the Grandmaster's arena, sporting his brand-new gladiator haircut. Are you excited to find out what's in store for the god of thunder? Marvel Studios' Thor: Ragnarok is directed by Taika Waititi and stars Chris Hemsworth as Thor, Tom Hiddleston as Loki, Cate Blanchett as Hela, along with Idris Elba, Jeff Goldblum, Tessa Thompson, Karl Urban, Mark Ruffalo, and Anthony Hopkins. We're counting down the days until November 3 when we can finally see exactly what kind of exciting trouble our favorite Norse god has gotten himself into.