By Courtney Potter
Enjoy a Virtual Viewing of Disneyland's New Magic Happens Parade
There are so many ways to bring #DisneyMagicMoments right into your living room (or, y'know, whatever comfy place you prefer to occupy whilst watching things on the streaming device of your choice)… and just this past weekend, our good pals at the Disney Parks Blog revealed one more.
Disneyland park recently debuted its latest parade, the incredible Magic Happens, and now you can enjoy it—virtually! This daytime spectacular celebrates the awe-inspiring moments of magic that are at the heart of so many Disney stories. Featuring nine newly designed floats, created as pieces of moving art, the parade highlights magic from classic Walt Disney Animation Studios tales such as The Sword in the Stone, Cinderella, and Sleeping Beauty, to more recent stories including Frozen 2, Moana, and The Princess and the Frog, as well as Disney and Pixar's Coco. And it boasts an amazing musical score and new songs, co-composed by triple-threat talent Todrick Hall.
Check out the parade at the link above… and why not don some Mickey ears for added couch-bound pizazz? That's our plan!
5 Fantastic Things to Watch This Weekend
Yes, we here at D23.com want to make sure you know what you absolutely, positively cannot miss watching this weekend… so do peruse our just-posted rundown, which includes the season finale of Disney+'s Disney's Fairy Tale Weddings and the premiere of Disney and Pixar's Onward on the streaming service. Find out more by clicking here.
Storytime with… Video Series Features Fave Disney Stars
Speaking of things to watch this weekend, especially if you have little ones at home (or just like being read to; no judgement here), there's something special you should really check out: Disney's new Storytime with… video series on YouTube. Click the link above to watch the latest installment, featuring Toy Story 4's Tony Hale.
Featuring talented storytellers from across The Walt Disney Company, the entertaining new series showcases stars such as Disney Legend Ming-Na Wen (Mulan, Agents of S.H.I.E.L.D.), Yvette Nicole Brown (Disney+'s Lady and the Tramp), Ally Maki (Toy Story 4), and even Jeff Goldblum (Disney+'s The World According to Jeff Goldblum), all reading some of their favorite Disney tales. For the complete playlist of available Storytime with… videos, click here—and enjoy!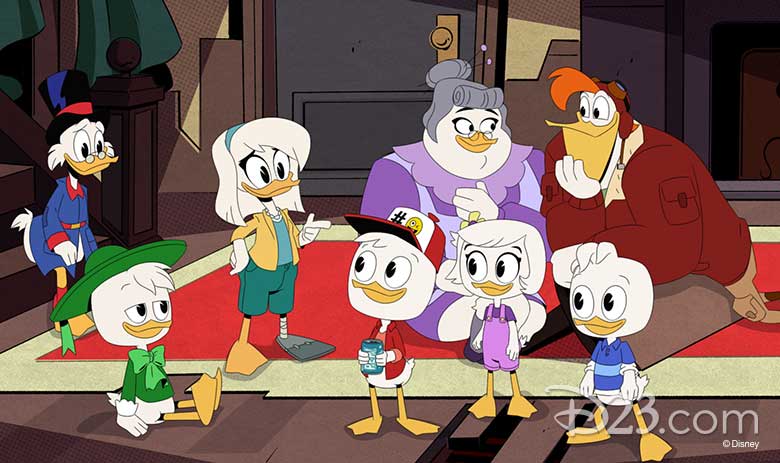 Woo-oo! Everything You Need to Know about DuckTales Season 3!
The embarrassment of fun-things-to-watch-this-weekend riches just keeps on growing, what with this Saturday's (April 4) big third season premiere of DuckTales on Disney XD! D23 was lucky enough to chat with executive producer Matt Youngberg and co-executive producer/story editor Francisco Angones about the show; read what they had to say about the adventures to come by clicking here.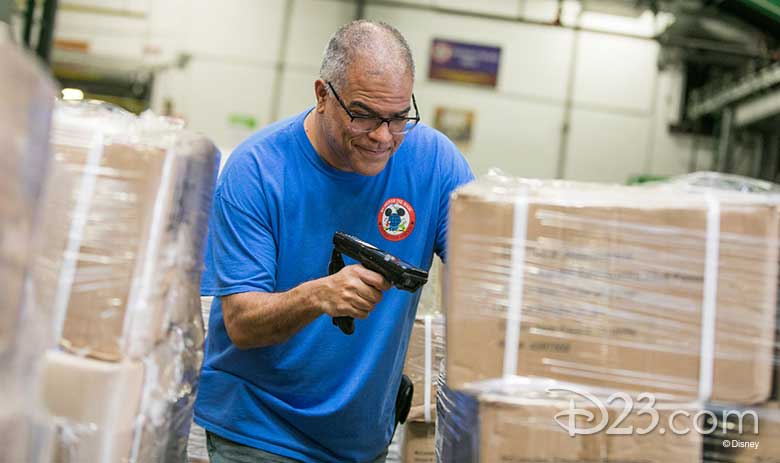 Disney Parks Donates Supplies to Hospitals and Medical Professionals
Disney has continued to focus on ways to make a difference in this unprecedented time of closed theme parks and stores, and suspended cruises… In fact, in response to requests from hospitals that are in need of additional protective garments and medical-related supplies, Disney Parks just donated a whopping 150,000 rain ponchos to MedShare—a humanitarian aid organization—for distribution to hospitals in need. The idea was inspired by nurses across the country who inventively found that rain ponchos can be an excellent way to protect their clothing and prolong the use of PPE, while also freeing up gowns when needed.
"The COVID-19 pandemic is unlike anything we've seen before," said Charles Redding, MedShare CEO and President. "We have to find ways to pool our resources and work together to help the healthcare workers who are doing their very best to treat patients and contain COVID-19. We appreciate Disney partnering with us to support hospitals and healthcare workers on the frontlines."
Disney Parks also recently donated more than 100,000 N95 masks to the states of New York, California and Florida, and is finding additional ways to give back. All these efforts follow the recent donation of more than 270 tons of food to local food banks from Walt Disney World Resort, Disneyland Resort, Disneyland Paris, and Aulani, A Disney Resort & Spa. Additionally, Disneyland Paris donated more than 100,000 medical supplies—including masks, hygiene caps and protective shoes—to the French government for distribution to hospitals in France. We're all in this together, right?
ICYMI: Disney Channel Shares "We're All In This Together" Message
Speaking of those comforting words from our friends at East High, Disney Channel recently kicked off a tuneful, heartfelt campaign to offer reassurance and a sense of community. Check out the complete list of the 35+ Disney Channel stars who will present their messages of hope and togetherness—and see the first clip in the series—right here at D23.com.