By Courtney Potter
The Proud Family Reunites For NAACP's Arts, Culture & Entertainment Festival
No doubt you've heard the news—especially if you keep up with us here at D23.com—that there's an amazing new character coming to Disney+'s hotly anticipated original series The Proud Family: Louder and Prouder. Well, that big announcement was made during this week's NAACP Arts, Culture & Entertainment Festival, where the cast and executive producers of the groundbreaking animated series The Proud Family participated in a virtual reunion, moderated by actress Keke Palmer.
… And Palmer took the opportunity during the reunion to announce that she'll be joining the new series herself! Palmer will play the role of Maya Leibowitz-Jenkins—a 14-year-old, mature-for-her-age activist who marches to the beat of her own drum. You can watch the entire reunion—which featured Kyla Pratt (Penny Proud), Tommy Davidson (Oscar Proud), Paula Jai Parker (Trudy Proud), Jo Marie Payton (Suga Mama), and Cedric the Entertainer (Uncle Bobby), as well as creator/executive producer Bruce W. Smith and executive producer Ralph Farquhar—at the link above.
Stay tuned for more info on The Proud Family: Louder and Prouder as it becomes available.
5 Fantastic Things to Watch This Weekend
Well, here we are—the second weekend of August. And once again, we've scoured the worlds of Disney for some fabulous TV/streaming device viewing over these next few days. Pop some corn, get comfy, and prepare yourselves for the Disney+ premiere of Star Wars: Galaxy's Edge – Adventure Awaits, the recent special hosted by Neil Patrick Harris; live NBA basketball (from the amazing ESPN Wide World of Sports Complex at Walt Disney World Resort) on ABC; and more! Click here to get the full rundown.
New Trailer Debuts for Phineas and Ferb The Movie: Candace Against the Universe
Ready for an out-of-this-world adventure of epically hilarious proportions? Then mark your calendars for the brand-new Phineas and Ferb The Movie: Candace Against the Universe, streaming exclusively on Disney+ beginning later this month! Just this week, our pals at Disney+ premiered the official trailer for the original movie; check it out, above.
The story follows stepbrothers Phineas (voice of Vincent Martella) and Ferb (voice of David Errigo, Jr.) as they set out across the galaxy to rescue their older sister Candace (voice of Ashley Tisdale)—who, after being abducted by aliens, finds utopia in a far-off planet… one blessedly free of pesky little brothers. In addition to Martella and Tisdale, voice talent reprising their roles from the original series and movie include Caroline Rhea as Linda; Dee Bradley Baker as Perry the Platypus; Alyson Stoner as Isabella; Maulik Pancholy as Baljeet; Bobby Gaylor as Buford; Olivia Olson as Vanessa Doofenshmirtz; Tyler Mann as Carl; and executive producers Dan Povenmire and Jeff "Swampy" Marsh as Dr. Heinz Doofenshmirtz and Major Monogram, respectively.
Phineas and Ferb The Movie: Candace Against the Universe premieres on Disney+ on Friday, August 28. Don't miss the fun!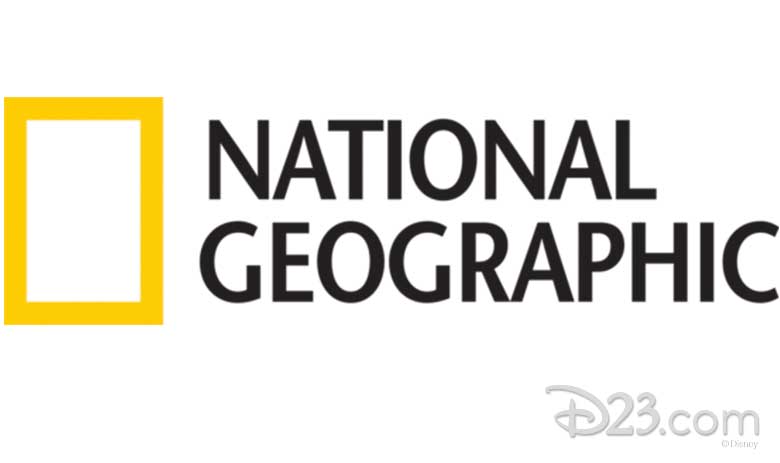 National Geographic Announces New Special with Chris Hemsworth in 2021
There are few sea creatures that inspire both mind-blowing awe and (let's face it) a fair amount of dread like sharks… So it should come as no surprise that our friends at National Geographic just this week announced Shark Beach (working title), a brand-new special for next year's SHARKFEST—and it's set to feature the one and only Chris Hemsworth!
A passionate surfer and well-known environmentalist, Hemsworth is fascinated by the ocean's top predators for their incredible magnificence and mystery, but he's equally perplexed by the dangers they pose when humans venture into shark territory. In Shark Beach, Hemsworth will embark on a once-in-a-lifetime mission to investigate the measures put in place to safeguard our co-existence and to uncover the complicated truth behind the alarming increase in shark attacks in Australia. Along the way, he'll be joined by the world's preeminent shark experts—including fellow surfers, conservationists, shark advocates, and marine biologists.
Look for Shark Beach during SHARKFEST—the ultimate destination for factual shark content and the legions of fans who are mystified by them—in summer 2021.
Cool Off with Ariel and Friends Courtesy #DisneyMagicMoments
We're officially in the throes of summer, which means temps are rising… so why not cool off with a beloved attraction inside Disneyland Resort? Thanks to our good pals at #DisneyMagicMoments, you can take a dip into the proverbially cool waters of The Little Mermaid – Ariel's Undersea Adventure at Disney California Adventure park; swim along with Ariel, Ursula, and Sebastian in the clip, above.
Along the way, you'll learn some fun tidbits about the attraction—including the fact that the clamshell you board at the start of the adventure weighs a whopping 1,635 pounds! Or that Ursula the Sea Witch stands at a menacingly marvelous 7.5 feet…
For even more ways to delight in the worlds of Disney whilst surrounded by all the comforting whozits and whatzits of home, keep an eye on DisneyMagicMoments.com.