By Zach Johnson
Thanks to Disney+ and Freeform, movie buffs have plenty of options to choose from this weekend—because from X-Men to Holes to Alice Through the Looking Glass, there's something for everyone to enjoy! For those wishing to travel at lightspeed to explore Batuu, Disney+ will stream the special Star Wars: Galaxy's Edge – Adventure Awaits. And on Sunday, basketball fans won't want to miss NBA on ABC, which should be a real nail-biter!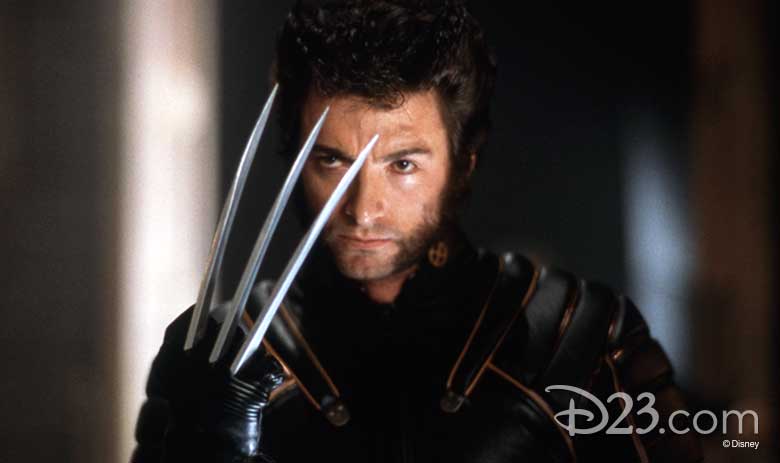 X-Men—Friday, August 7, on Disney+
As part of Disney+'s weekly "Summer Movie Nights," the 2000 blockbuster—the first live-action X-Men film ever—is joining the streaming service's library! The X-Men, a group of mutants with extraordinary powers led by Professor X (Patrick Stewart), are feared by those who cannot accept their differences. Together, they wage a fight against both intolerance and a band of radical mutants, led by Magneto (Ian McKellen), who plan to eliminate the human race. In addition to Stewart and McKellen, the cast also includes Hugh Jackman as Wolverine, Halle Berry as Storm, Famke Janssen as Jean Grey, James Marsden as Cyclops, Rebecca Romijn as Mystique, Ray Park as Toad, Tyler Mane as Sabretooth, and Anna Paquin as Rogue. Keep your eyes peeled for a cameo from late Disney Legend Stan Lee!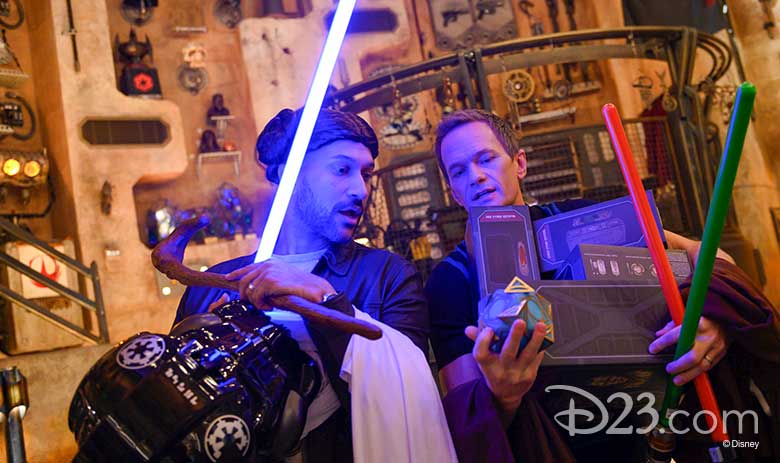 Star Wars: Galaxy's Edge – Adventure Awaits—Friday, August 7, on Disney+
We've got a good feeling about the Freeform special joining the streaming service's extensive Star Wars catalog! Hosted by Neil Patrick Harris, the immersive two-hour event invites viewers to explore the epic new lands and learn more about the planet Batuu's origins. With celebrity guests Kaley Cuoco, Keegan-Michael Key, Jay Leno, Sarah Hyland, Miles Brown, and more, Walt Disney Imagineers and Disney cast members share how they helped bring Star Wars: Galaxy's Edge to life. Join Harris as he meets up with Key for some laughs in Oga's Cantina and takes a tour of Batuu; Hyland as she learns about the tensions between the First Order and the Resistance and builds her own droid at the Droid Depot; Leno as he explores Millennium Falcon: Smugglers Run, inside and out; and Cuoco as she previews Star Wars: Rise of the Resistance, a massive attraction with multiple ride systems!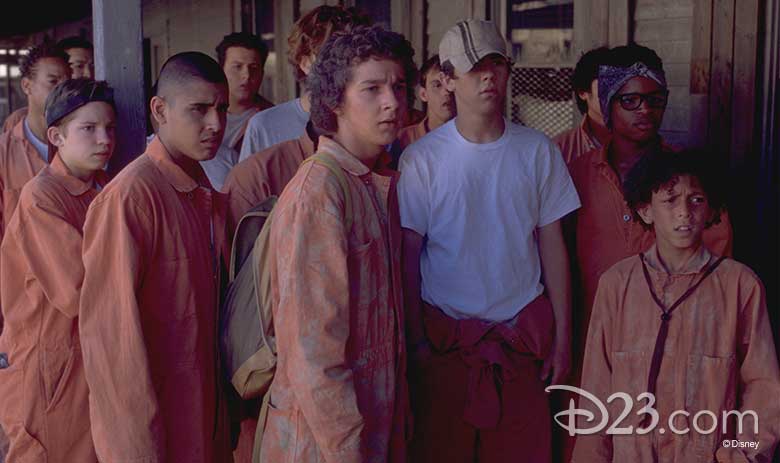 Holes—Saturday, August 8, at 9:40 a.m. ET on Freeform
The bestselling novel by Louis Sachar comes to life in the 2003 film when Stanley "Caveman" Yelnats IV (Shia LaBeouf), cursed with bad luck stemming from an ancient family curse, is sent to Camp Green Lake, a very weird place that's not green and doesn't have a lake. He and his campmates Armpit (Byron Cotton), Magnet (Miguel Castro), Squid (Jake M. Smith), X-Ray (Brenden Jefferson), Zero (Khleo Thomas), and Zigzag (Max Kasch) must dig a hole a day to keep the warden at bay. But why? Through it all, they forge fast friendships as they unearth the mystery of what's really going on in the middle of nowhere. Directed by Andrew Davis, Holes also stars Patricia Arquette, Rick Fox, Dulé Hill, Eartha Kitt, Roma Maffia, Tim Blake Nelson, Jon Voight, Sigourney Weaver, and Henry Winkler.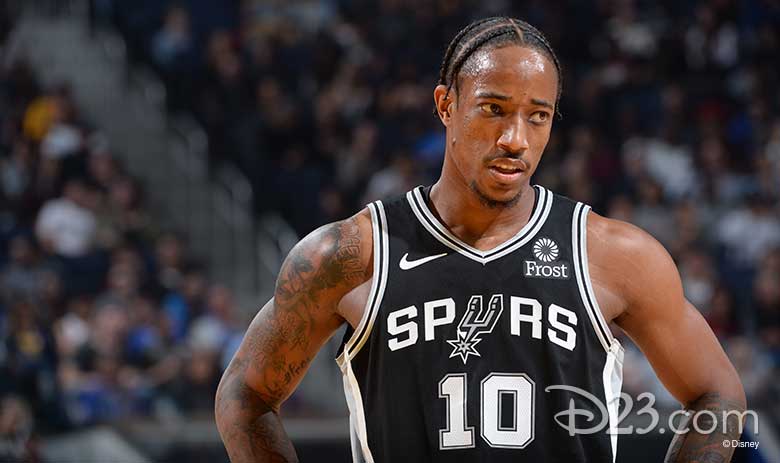 NBA on ABC—Sunday, August 9, at 3 p.m. ET on ABC
Live basketball is back, and the HP Field House will host the San Antonio Spurs vs. New Orleans Pelicans at the ESPN Wide World of Sports Complex in Florida. When the teams last faced off in January, the Spurs' LaMarcus Aldridge scored 32 points, leading his team to a 121–117 victory over the Pelicans. Will Brandon Ingram lead the Pelicans to victory this time? Fans can also watch using the ABC app on their smartphone or tablet (iOS and Android), using connected devices (Roku, Apple TV, and Amazon Fire TV), or via ABC.com.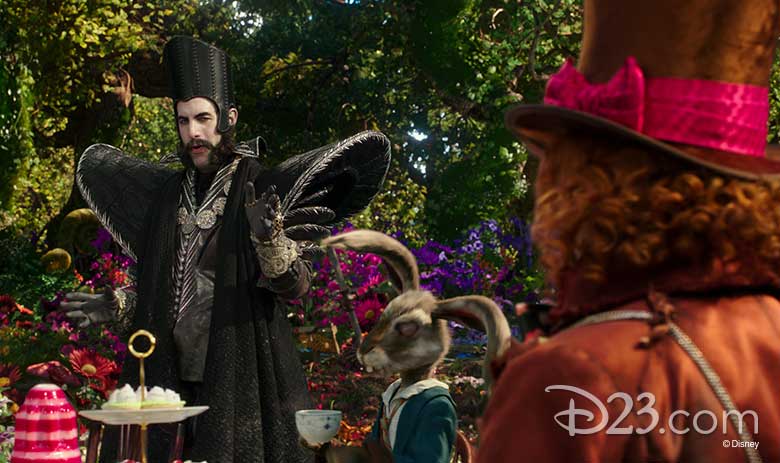 Alice Through the Looking Glass—Sunday, August 9, at 8:45 p.m. ET on Freeform
The network premiere of the 2016 fantasy film reintroduces us to Alice (Mia Wasikowska), who has spent the past few years following in her father's footsteps and sailing the high seas. Upon her return to London, she discovers a magical looking glass that takes her back to the fantastical realm of Underland. There, she learns the Mad Hatter (Disney Legend Johnny Depp) has lost his Muchness, so the White Queen (Anne Hathaway) sends her on a quest to borrow the Chronosphere, a metallic globe inside the chamber of the Grand Clock that powers all time. Time (Sacha Baron Cohen) refuses to give it up, telling Alice that altering the past is impossible. Alice steals it and returns to the past, embarking on a race to save the Mad Hatter before time runs out—all while trying to remember the White Queen's warning that history will be destroyed if a person's past and present selves meet.