By Zach Johnson
Two-time Emmy® Award winner Tony Hale pulls double duty in the new Disney+ original series The Mysterious Benedict Society, streaming Friday with two back-to-back episodes. Starring as both the brilliant Mr. Benedict, benefactor of the prestigious Boatwright Academy, and the nefarious Mr. Curtain, the school's shockingly familiar headmaster, Hale steals every scene he's in—just as he's done countless times over the course of his career. From an awkward vice principal in Love, Simon to a sentient spork in Toy Story 4 and Forky Asks a Question, Hale's character work always makes us laugh. To celebrate the premiere of his new series, we've rounded up our nine favorite performances from his Disney oeuvre.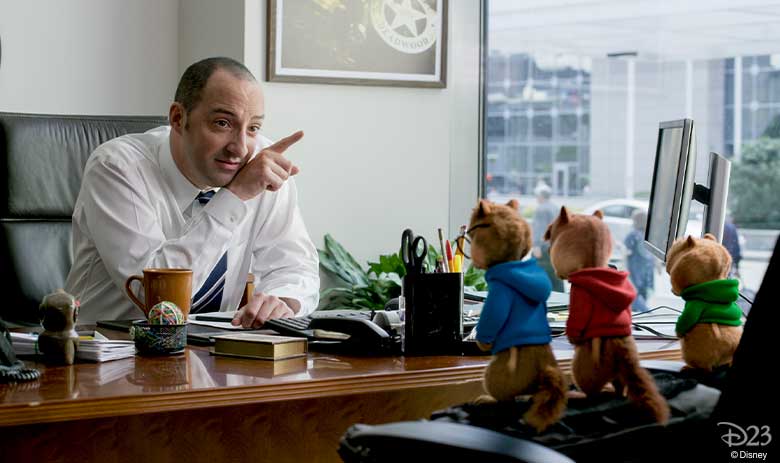 Alvin and the Chipmunks: The Road Chip
In this 2015 comedy from 20th Century Studios, Hale brings the laughs as Agent James Suggs, the hapless air marshal who puts the Chipmunks on the No Fly List—then chases them across the U.S.! He blames the Chipmunks for ruining his last relationship, and he'll stop at nothing to get his revenge… even if that means sacrificing his dignity in the process.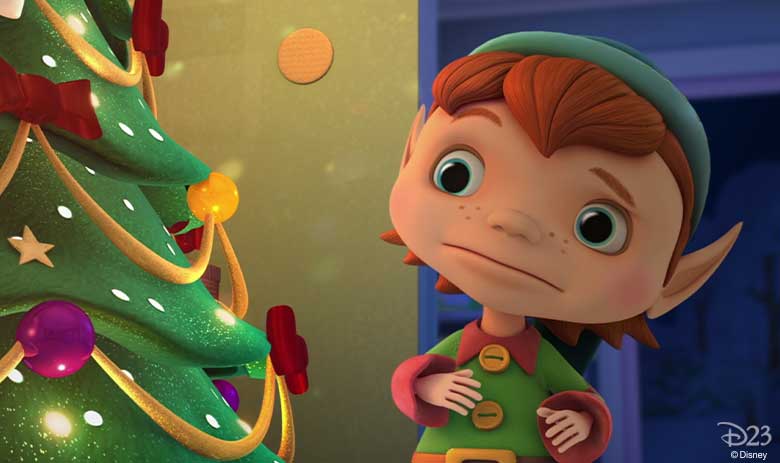 Doc McStuffins
In 2013's "A Very McStuffins Christmas," Tobias the elf (voice of Hale) accidentally breaks a toy while delivering presents on Christmas Eve, so he asks Doc McStuffins (voice of Kiara Muhammad) to fix it. All she needs is a replacement part, and Tobias knows just where to find it: the North Pole! Three years later, in "The Doc McStuffins Christmas Special,"  Tobias once again enlists the help of Doc (voice of Laya DeLeon Hayes) after a power outage on Christmas Eve threatens to ruin the merry holiday for children all over the world.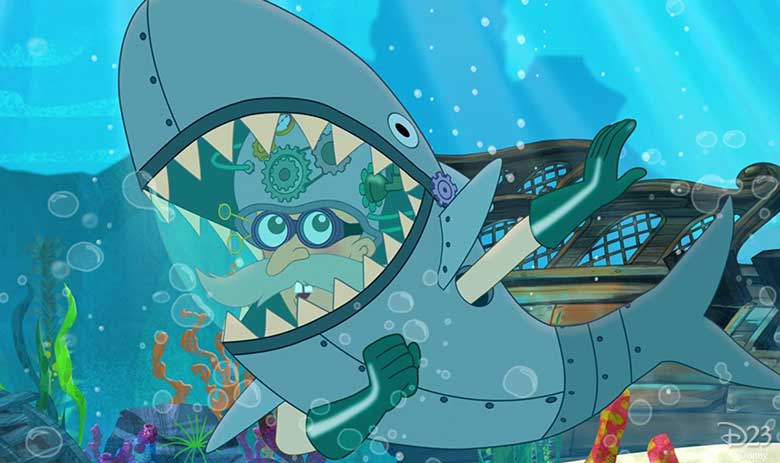 Jake and the Never Land Pirates
Hale voices the mad scientist Doctor Undergear in five episodes in 2015-2016: "The Island of Doctor Undergear," "Shark Attack," "The Legion of Pirate Villains," "Crabageddon," and "Captain Hook's Last Stand!" Evil and eccentric, Doctor Undergear craves attention and power—but he's no match for Jake (voice of Gabe Eggerling) and the Never Land Pirates.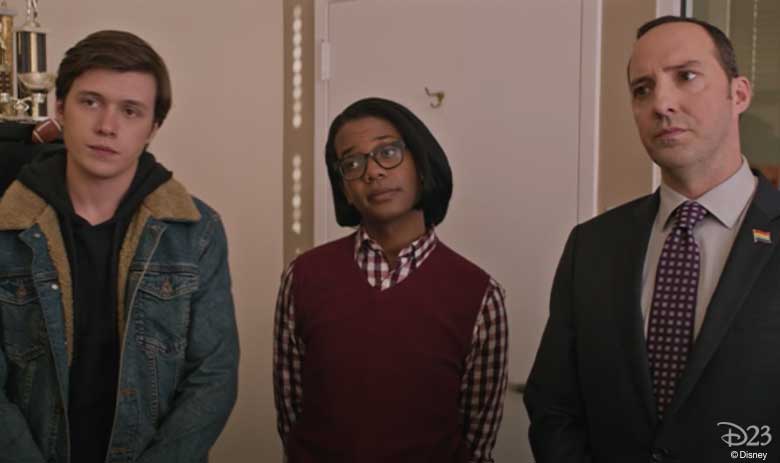 Love, Simon
In this 2018 dramedy from 20th Century Studios, Hale plays Mr. Worth, the Vice Principal of Creekwood High School. Desperate to be liked by his students, he doesn't always say the right thing. But his heart is always in the right place, and Mr. Worth makes a point to publicly support senior Simon Spier (Nick Robinson) after he's outed by a fellow classmate.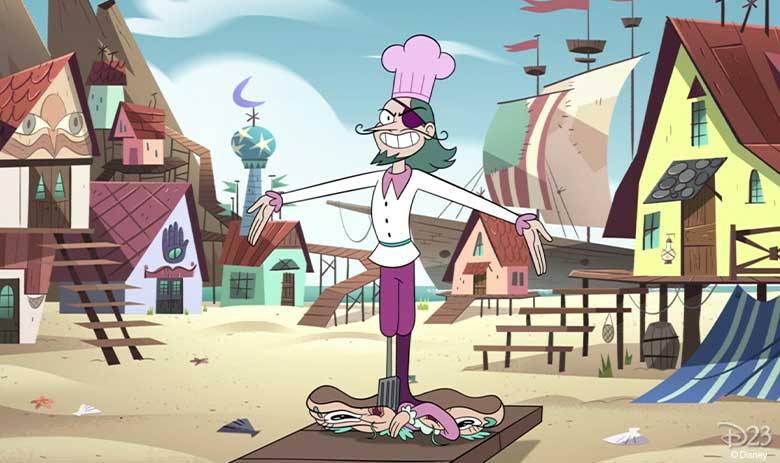 Star vs. the Forces of Evil
Star (voice of Eden Sher) continues to search for her mother, Moon (voice of Grey Griffin), in 2019's "Escape from the Pie Folk." She eventually crosses paths with Pie King (voice of Hale), the duplicitous ruler of Pie Island, and discovers Moon has been living among the Pie Folk—without her memories. After Moon's recollection returns, she decides to leave with her daughter. This enrages Pie King, who orders his subjects to foil their escape plan.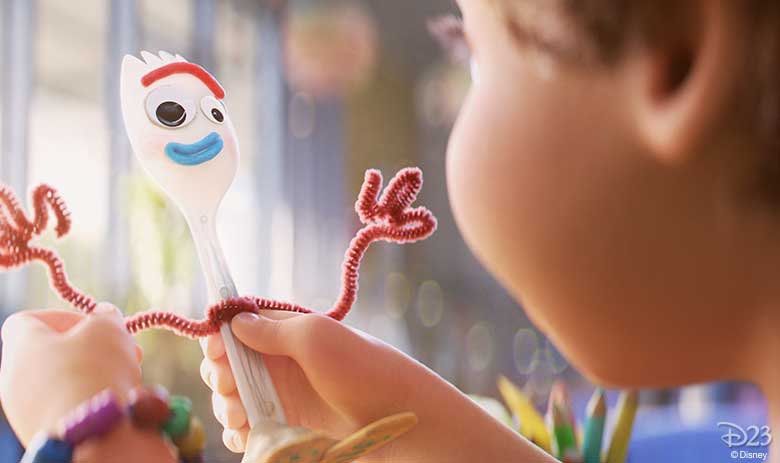 Toy Story 4
In Disney and Pixar's heartwarming 2019 film, Bonnie (voice of Madeleine McGraw) handcrafts a toy using a disposable utensil, googly eyes, and pipe cleaner. The result is Forky (voice of Hale), who thinks he's trash and not a toy—despite being told otherwise. Enter Woody (voice of Tom Hanks), who takes it upon himself to make Forky see his worth.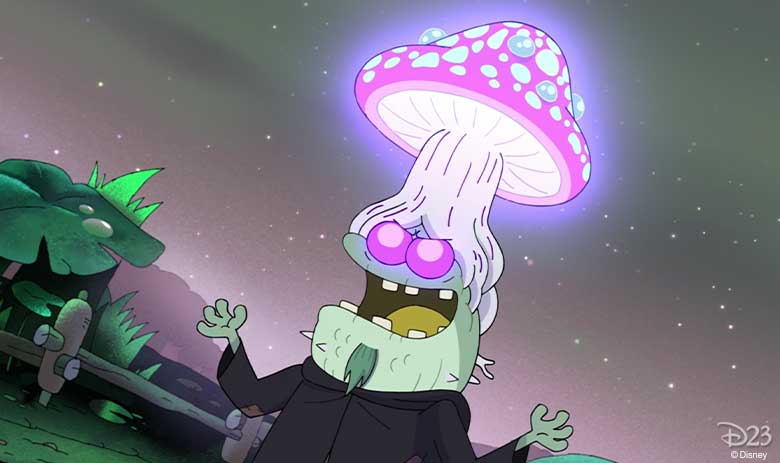 Amphibia
In 2019's "Children of the Spore," Hop Pop (voice of Disney Legend Bill Farmer) buys a potion from the mysterious Apothecary Gary (voice of Hale) that is said to make the kids more obedient… but he uses too much, accidentally turning them into mushroom zombies! Gary—a mushroom possessing a frog—then reveals he's zombified all the citizens of Wartwood! In order to defeat Gary, a fast-thinking Hop Pop frees Bessie (voice of Dee Bradley Baker), who devours all the mushrooms, thereby turning everyone back to normal.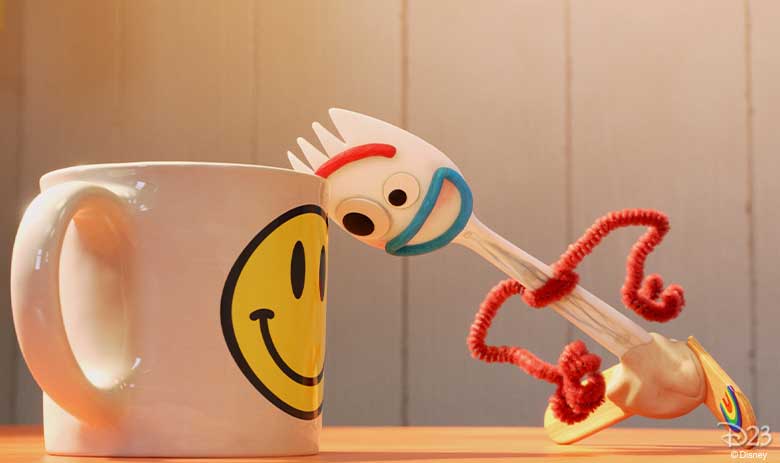 Forky Asks a Question
In this collection of 10 shorts, created exclusively for Disney+ in 2019, a curious Forky (voice of Hale) asks random questions, with topics including love, money, time, and more.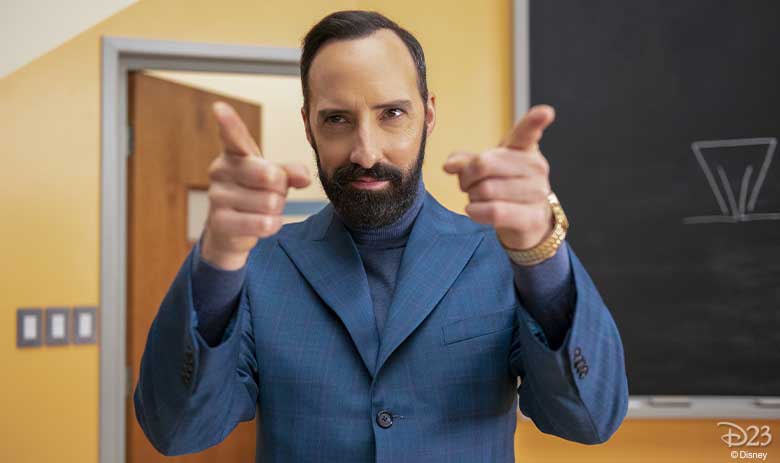 The Mysterious Benedict Society
Mr. Benedict (Hale) charges a group of gifted youngsters—Sticky Washington (Seth B. Carr), Kate Wetherall (Emmy DeOliveira), Reynie Muldoon (Mystic Inscho), and Constance Contraire (Marta Kessler)—with infiltrating the L.I.V.E. Institute to prevent a worldwide emergency. They all attend the prestigious Boatwright Academy, where the headmaster, Mr. Curtain (Hale), bears a striking resemblance to their new school's mysterious sponsor…