By Jocelyn Buhlman
Rev up your engines, Disney fans! We're ready to hit the highway with these magical motorcars from our favorite Disney movies and TV shows. Which awesome automobile would you like to take for a spin?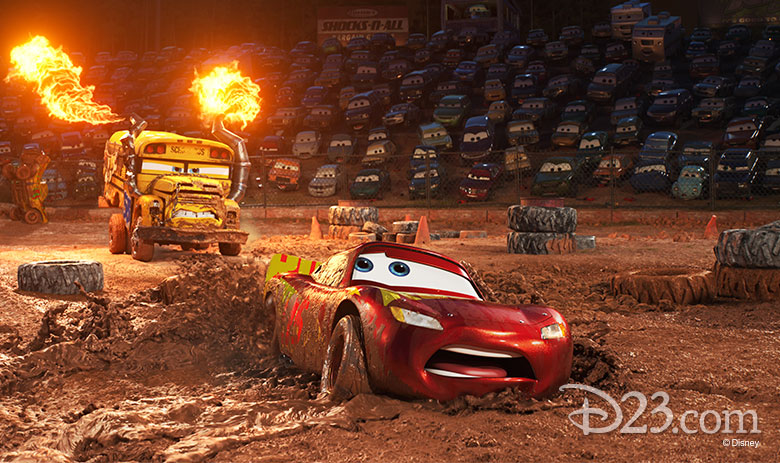 Lightning McQueen—Cars 3 (2017)
Ka-chow! This hotshot racing machine used to think only of himself, but a wrong turn in Radiator Springs had Lightning racing on a new road. Now, he understands the importance of friendship, loyalty, and helping others. Can he keep up that attitude in the cutthroat world of racing? We'll have to wait for Cars 3 on June 16 to see if number 95 will cross the finish line.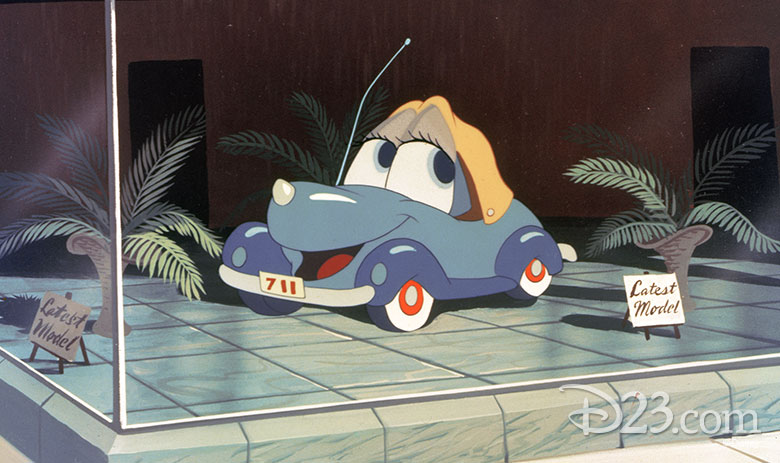 Susie—Susie, the Little Blue Coupe (1952)
Susie is the star of the animated short, Susie, the Little Blue Coupe. This cute cartoon illustrates the life of Susie, introduced as the car of a rich man, living a life of luxury; but who ends up on the scrap pile before she is saved by a young man who restores her into a shiny, new hotrod. Besides being an adorable automobile, Susie was also partially the design inspiration behind the vehicles in the Disney•Pixar Cars universe!
Herbie, the Love Bug—The Love Bug (1969)
Decorated with the number 53 and classic racing stripes, Herbie, the Love Bug, is one of Disney's most iconic characters (or should we say car-actor?). This bubbly Beetle stole the hearts of viewers everywhere with his wacky racing antics. Brought to life by the magic of love, this bug has adventured across the world and uses his wacky antics to always save the day!
Lola—Marvel's Agents of S.H.I.E.L.D. (2013–present)
She's a high-tech, hover-capable convertible, but you'd better not touch her. Owned by S.H.I.E.L.D. agent Phil Coulson, this fully restored car once belonged to his father. Now, Stark Industries has upgraded Lola to be high-tech, cutting-edge, and ready to fight the forces of Hydra.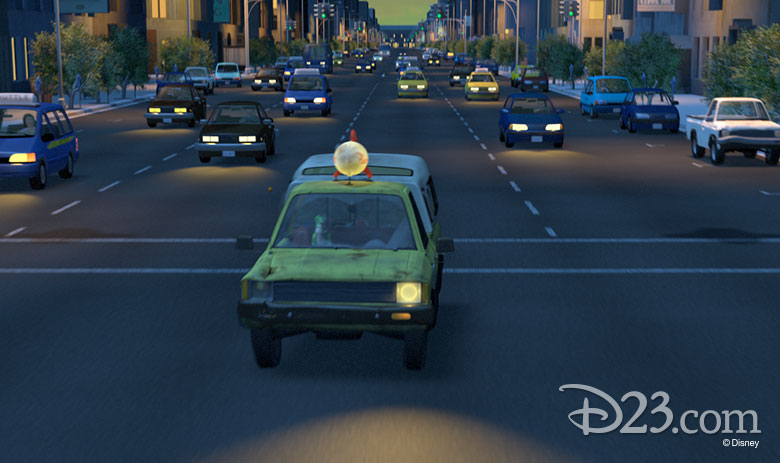 Pizza Planet Truck—Toy Story (1995)
To Disney•Pixar fans, this truck is familiar… it's very familiar, possibly because it's appeared in almost every single Pixar film! The truck, which first appeared in Toy Story, is a faded yellow delivery truck known for its iconic rocket decoration. Besides appearing in the majority of Pixar films, this truck has also appeared in real life, at D23 Expo in 2015, to celebrate the 20th anniversary of Toy Story.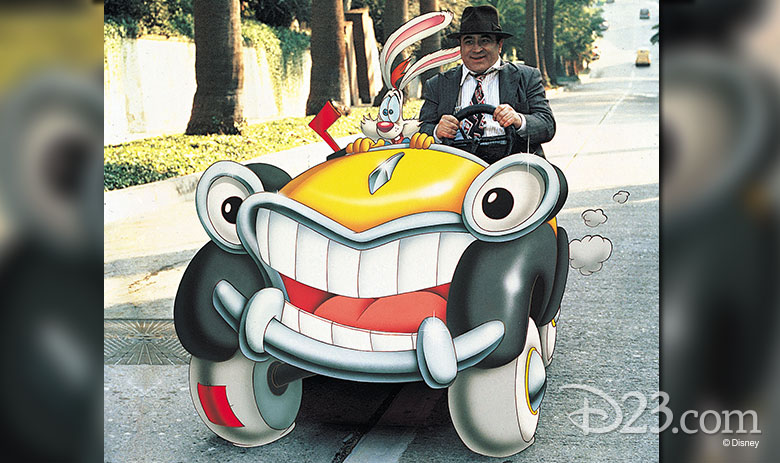 Benny the Cab—Who Framed Roger Rabbit (1988)
If you need a ride, remember to stick out your thumb and this chatty cabby can give you a lift! Benny is a cartoon cab on the run after being arrested by the Toon Patrol for driving on the sidewalk. He acts as a getaway car (and sometimes a getaway driver!) for Roger and friends as they try to foil the villainous plans of Judge Doom!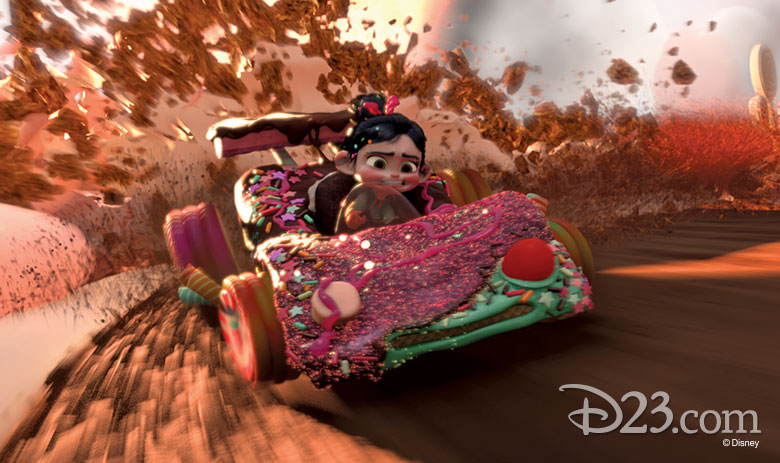 Vanellope's Candy Kart—Wreck-It Ralph (2012)
Vanellope used to own the Likkity-Split, a go-kart made from junkyard scraps as she could not create a kart in the Bakery. However, the other racers destroyed the kart when she tried to enter the Random Roster Race. Luckily for Vanellope, Wreck-It Ralph has the skill set to help her bake up a brand-new buggy, which she names the Candy Kart! This neon, sugary concoction is the first real kart Vanellope has ever owned!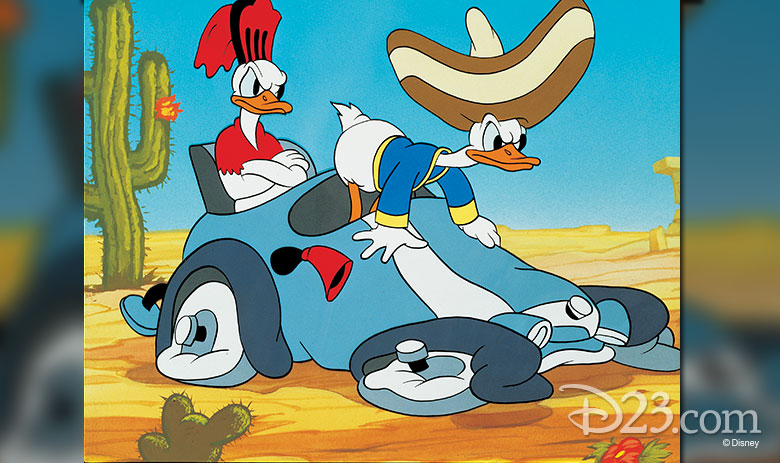 "313" (Donald's car)—Donald Duck shorts (1937–present)
Named for its famous license plate, this roadster is the source of a lot of fun (and frustration) for Donald Duck. The poor little car frequently breaks down, much to Donald's displeasure. The distinctive design for this car and its penchant for "quacking up" Donald fans with its breakdowns makes this car a fan favorite.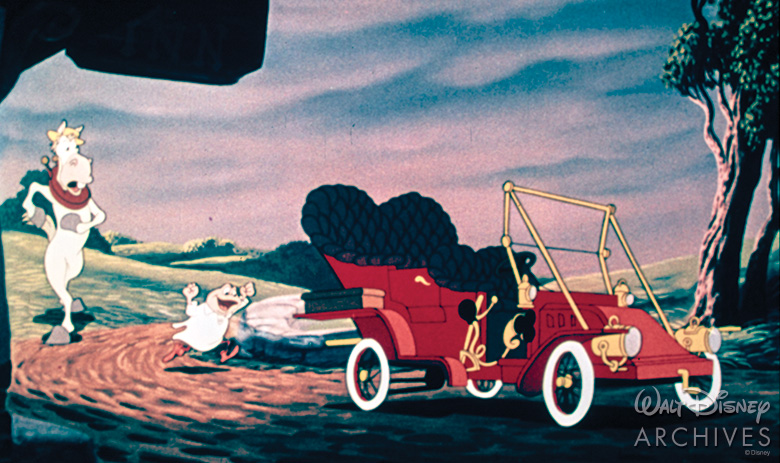 Mr. Toad's Motorcar—The Adventures of Ichabod and Mr. Toad (1949)
The car that jumpstarted a world of trouble doesn't look too fancy to us, but for J. Thaddeus Toad, it represented a world of adventure. Being able to travel to nowhere in particular was worth a lot to Mr. Toad—in fact, he traded the deed to his home, Toad Hall, in exchange for the car. Fortunately, Toad and his friends are able to get the deed back—but they can't stop Mr. Toad from seeking adventure!