By Nicole Nalty
We're nearing the starting line for the debut of Cars 3, which cruises into theaters on June 16. All of our favorites are back––Lightning McQueen (Owen Wilson), Mater (Larry the Cable Guy), Sally (Bonnie Hunt), and the whole Radiator Springs crew––along with some new faces, trainer Cruz Ramirez (Cristela Alonzo) and next-generation racer Jackson Storm (Armie Hammer). Now there are even MORE automobiles lined up for the upcoming film. "We're introducing some fun and really appealing characters in Cars 3," said director Brian Fee, "so we really wanted to find the right voices to help us breathe life into them. We hit a homerun with this group; I couldn't be happier." Read on to see who's joining the racecar roster and stay tuned for more from Cars 3!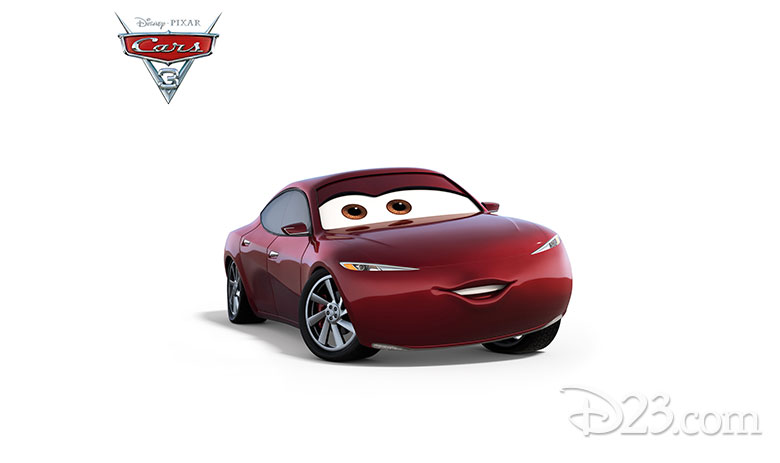 Natalie Certain––Natalie Certain's name suits the book-smart and mathematically gifted automotive. A highly respected statistical analyst, Certain might be missing the importance of determination in her race equations. Natalie Certain is voiced by the Scandal-ous Kerry Washington.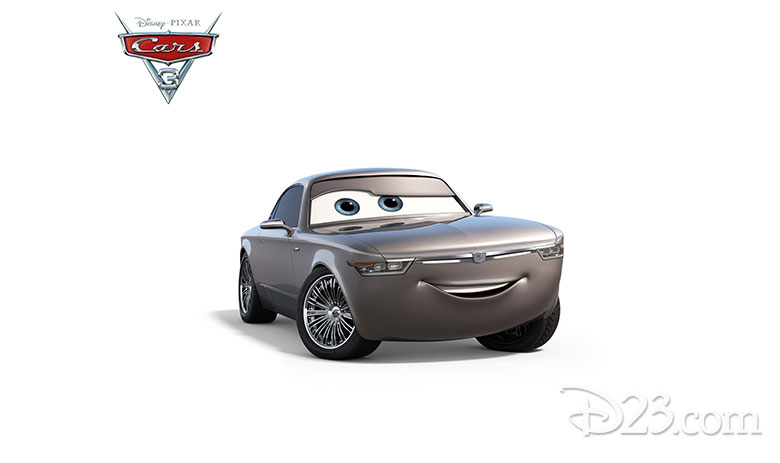 Sterling––Running one of the most successful race car training facilities in the country probably isn't easy, but Sterling, a brilliant businesscar, seems up to the task. The automobile may seem calm, cool, and collected, but he's driven to make sure all of his investments pay off. Sterling is voiced by Nathan Fillion, who Disney fans know from Castle and Modern Family.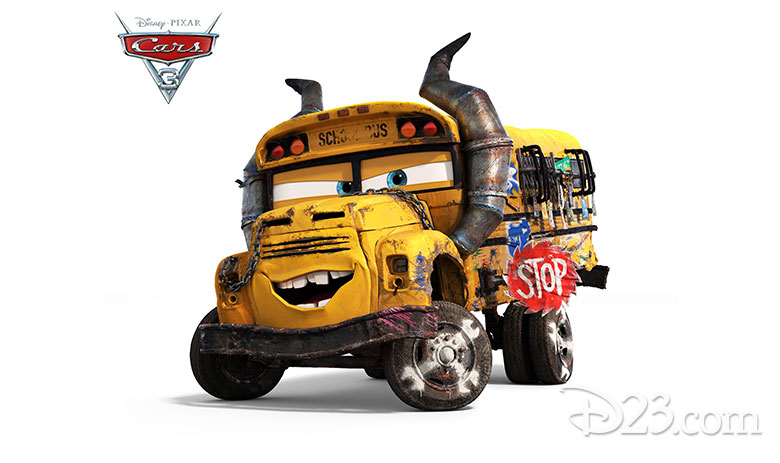 Miss Fritter––Miss Fritter is one scary school bus! A local legend at the Thunder Hollow Speedway demolition derby, Miss Fritter intimidates with her smokestacks of doom, razor-sharp stop sign, and a collection of her victims' license plates. Miss Fritter is voiced by Lea DeLaria, of Orange is the New Black fame.
Hamilton––A fully loaded, built-in voice command assistant, Hamilton is a great help to high-tech trainer Cruz Ramirez, especially when Lightning McQueen takes his training off road. Hamilton is voiced by none other than three-time Formula One world champion Lewis Hamilton.