By D23 Team
We're celebrating 90 incredible years of Mickey Mouse in 2018—and what better time to recall some of the amazing locations that the "leader of the club" has visited over the years? From right in his own California backyard (at the grand opening of the Happiest Place on Earth) to far-flung locations across the globe, Mickey is one well-traveled pal.
Join us on a (virtual) flight around the world to see some of Mickey's most epic trips, compliments of our friends at Alamo Rent A Car. It might just inspire you to add more stamps to your own passport!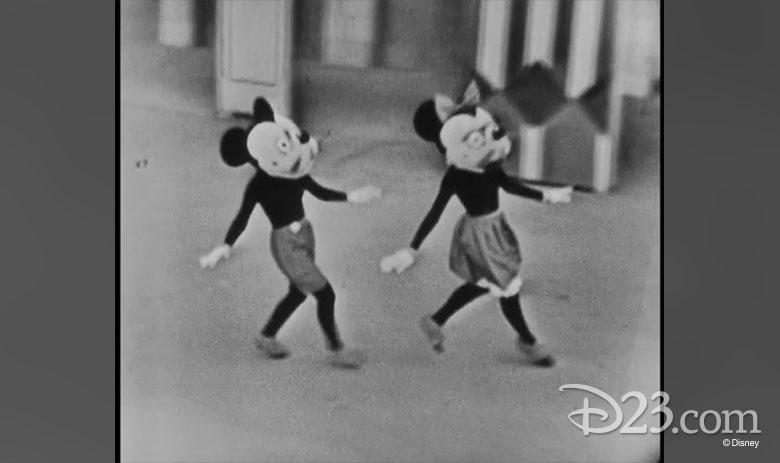 Anaheim, California (1955)
Walt famously said, "…it was all started by a mouse," so naturally, Mickey was in attendance at the opening ceremonies for Disneyland Park in Anaheim, California, on July 17, 1955. Both Mickey Mouse and Minnie Mouse could be seen frolicking together and waving to guests during the opening day TV special, hosted by Art Linkletter, and broadcast live on the ABC television network. If Mickey (and Walt Disney) only knew where success would take him—literally and figuratively—over the ensuing years…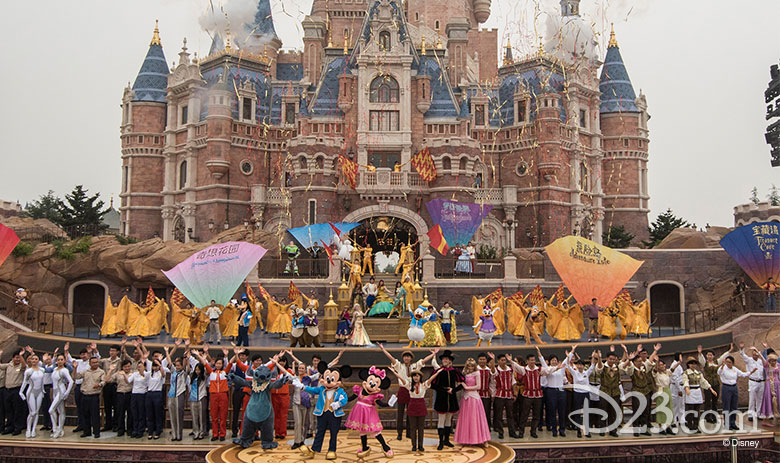 Shanghai, China (2016)
This stamp in Mickey's passport is still fairly fresh… Just over two years ago, Mickey jetted off to the Pudong district in Shanghai, China, for the grand opening of Shanghai Disney Resort. Mickey and Minnie were joined by countless performers—as well as dignitaries from both the United States and China—for a truly memorable opening ceremony in front of Enchanted Storybook Castle, the tallest and most interactive Disney park castle crafted to date.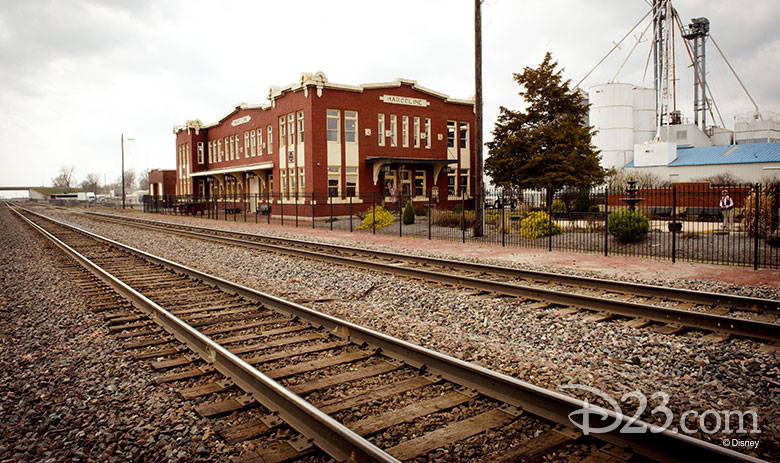 Marceline, Missouri (1998)
D23 Members and longtime fans know that Walt Disney and his family lived in quaint Marceline, Missouri, during his early childhood. Fast forward to nearly a century later, when in 1998, Walt's greatest creation visited the town in person—for the premiere of The Spirit of Mickey VHS anthology. The "leader of the club" was joined at the event by some 18,000 delighted Disney fans.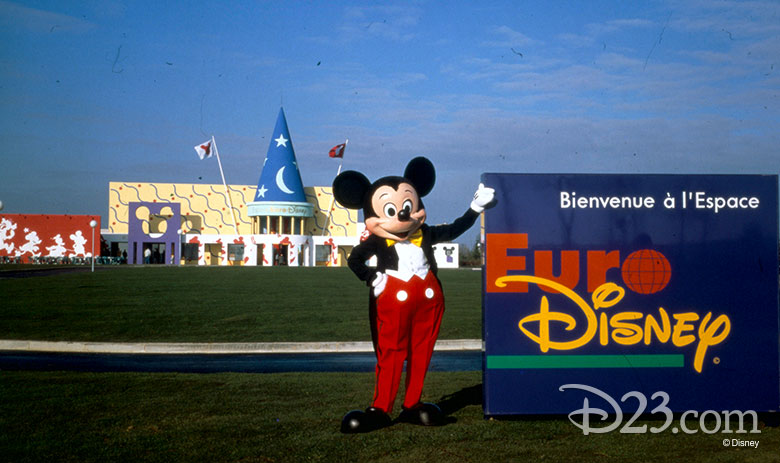 Marne-la-Vallée, France (1992)
As seen on CBS in 1992, Mickey hopped "across the pond" to Marne-la-Vallée—about a half-hour outside the center of Paris—to help celebrate the grand opening of Disneyland Paris… or as it was originally called, Euro Disney. The two-hour TV special was simulcast live across Europe in five languages, and broadcast later the same day in the United States. The special ended with Mickey throwing open the gates to Sleeping Beauty Castle and welcoming the world to Disney's latest park!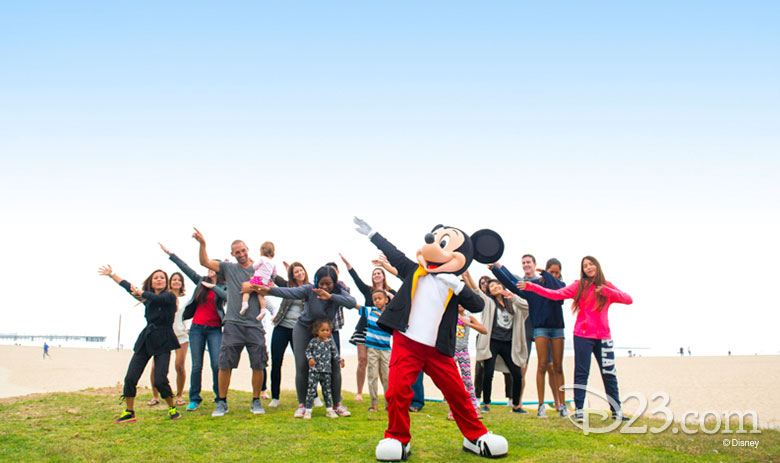 Birthday Tours Around the World
Over the years, Mickey has gone out on special birthday trips, visiting—and even surprising—fans in many countries around the world. Check out his global 2016 birthday celebration right here at D23.com, or take a peek at last year's fan-centric birthday trip. And keep your eyes peeled… you never know what kind of worldwide shenanigans he'll get up to for this year's milestone!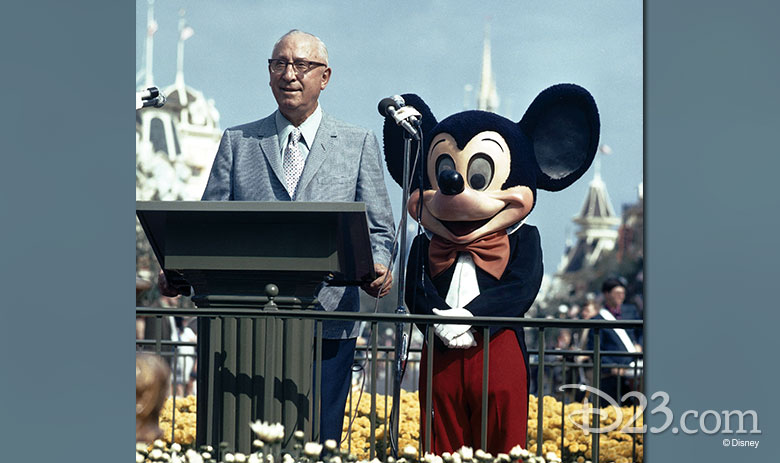 Lake Buena Vista, Florida (1971)
Walt and Roy Disney may have officially announced their plans for a new Disney-themed entertainment enterprise in Florida on November 15, 1965 (not long after the World's Fair wrapped up), but the resort itself—located in Lake Buena Vista, near Orlando—didn't open until October 1971. Mickey Mouse was, of course, on hand to help throw open the gates to Magic Kingdom Park, as well as the resort's first two hotels, beautiful lagoons, the Palm and Magnolia golf courses, and a campground. By this point, our pal Mickey was a seasoned traveler!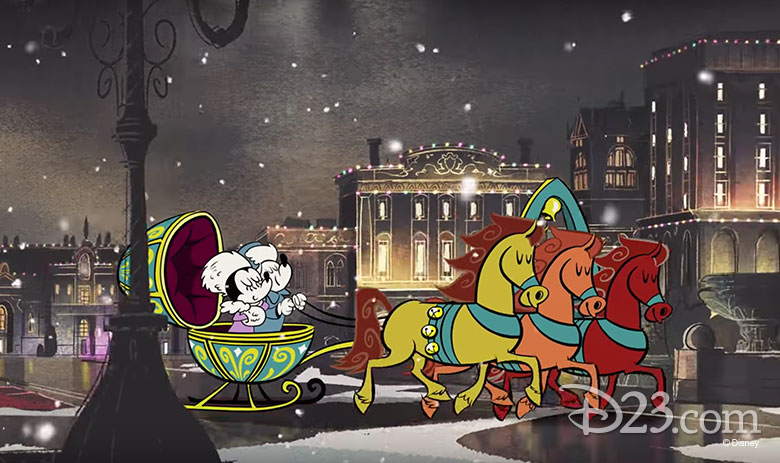 Moscow, Russia (1988)
Mickey has always been an ambassador of goodwill, welcoming guests from all over the world to Disney theme parks—as well as creating memories for fans through TV shows and specials, animated films, books and toys, and so much more. But he became a true "envoy" when a group of prominent Russian animators invited him to the (now former) Soviet Union for a Disney animation festival in 1988. Cameras followed Mickey and Roy E. Disney (then vice chairman of The Walt Disney Company) on the trip, which was chronicled in the Disney Channel special Mickey Goes to Moscow.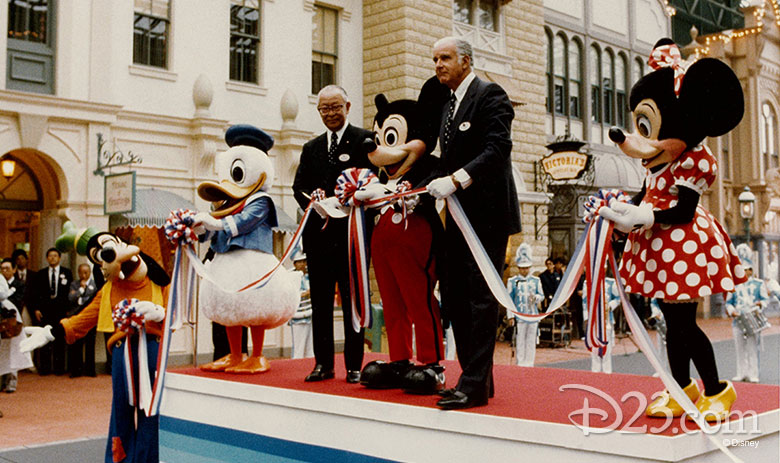 Tokyo, Japan (1983)
Disney's first theme park outside the contiguous United States opened on April 15, 1983—and there was no way Mickey Mouse would miss that kind of party! In fact, our globetrotting pal—plus Minnie, Donald, and Goofy—were on hand for the ribbon-cutting ceremony, alongside Masatomo Takahashi, president of the Oriental Land Company, Ltd., and Card Walker, then chairman of The Walt Disney Company. Not bad for a stamp in the ol' passport, right?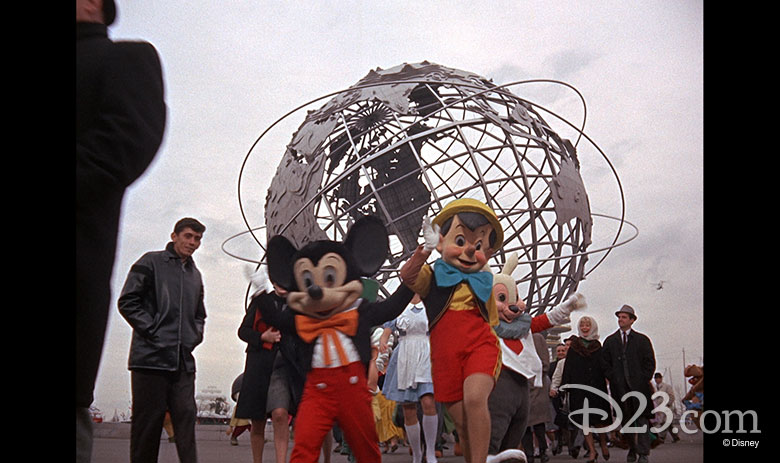 Flushing Meadows—Corona Park, Queens, New York (1964–1965)
Perhaps one of Mickey's most celebrated trips was to the New York World's Fair, which kicked off in April 1964 and delighted guests for two six-month seasons, through October '65. Several iconic Disney attractions made their very first appearance at the fair, including it's a small world and Great Moments with Mr. Lincoln. Mickey himself made many appearances at the Fair; for instance, he helped open the Carousel of Progress attraction (inside General Electric's Progressland, one of the most visited pavilions at the fair), and even met a young John F. Kennedy Jr. in April 1965.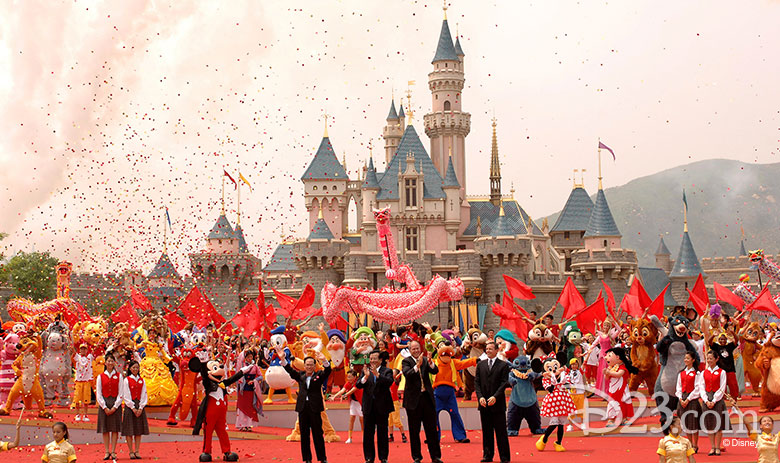 Lantau Island, Hong Kong (2005)
The 11th park in Disney's now-global roster opened to much fanfare on lush Lantau Island—the largest island in Hong Kong (30 minutes from downtown) and once the site of numerous fishing villages. Mickey was a guest of honor at the park's opening ceremonies, which included scores of musicians and traditional Chinese lion dancers; a spectacular fireworks display; and even an appearance by Vice President Zeng Qinghong of China—who declared the park Hong Kong's "eternal carnival."