By Courtney Potter
Meet Marvel's Inhumans, and read up on DuckTales news from the recent San Diego Comic-Con… See more, along with other news from around Disney, in this week's news briefs!
Amazing New Marvel's Inhumans Trailer Debuts at Comic-Con
Unless you were visiting some hot springs in Iceland (and if you were, we're jealous!), you probably heard about—or even attended—this past weekend's mega-huge Comic-Con in San Diego, California. A treasure trove of amazing announcements, from all parts of pop culture, were divulged at various Comic-Con panels… including a brand-new trailer for ABC's Marvel Inhumans! See why it's one of the most talked-about new shows of the 2017–18 season in the clip, above.
Marvel's Inhumans examines the never-before-told story of Black Bolt, the enigmatic, commanding King of the Inhumans—with a voice so powerful that the slightest whisper can destroy an entire city. After his Royal Family of Inhumans is splintered by a military coup, they barely escape to Hawaii, where they're greeted with surprising interactions with both the lush world and the humanity around them. Now they must find a way to reunite with each other and return to their home before their way of life is destroyed forever.
ABC will premiere a super-special version of the first two episodes in IMAX theaters around the globe for two full weeks, beginning September 1… subsequently, look for the show's broadcast premiere on Friday, September 29, from 8–10 p.m. EDT.
Save the Date!
Be sure to mark these upcoming Disney events on your calendar:
D23 and Walt Disney Archives


August 18, 2017


Lunch with a Disney Legend: Wayne Jackson


August 19, 2017


D23's Disney Afternoon on the Lot


October 1, 2017


D23's Fanniversary Celebrates 35 Years of Epcot


October 1, 2017


A Progressive Dinner Celebrating 35 Years of Epcot


October 3, 2017


D23's Sip and Stroll
Parks


July 29, 2017


Mark Twain Riverboat, Sailing Ship Columbia, Davy Crockett Explorer Canoes return to Disneyland park.


July 29, 2017




The Disneyland Railroad returns to Disneyland park.




August 25 and 29, September 1, 7, 10, 12, 15, 17, 19, 22, 24, 26, and 29; October 1, 3, 5, 6, 9, 10, 12, 13, 15, 17, 19, 20, 22, 24, 26, 27, 29, and 31; November 1




Mickey's Not-So-Scary Halloween Party at Magic Kingdom Park




August 31-November 13, 2017




Epcot Food & Wine Festival




September 15–October 31, 2017




Halloween Time at the Disneyland Resort




September 20, 22, 25, 27, 29, October 3, 6, 10, 13, 17, 20, 24, 27, 31




Mickey's Halloween Party at Disneyland Park




2019


Star Wars-Themed Lands Opening at Disneyland and Walt Disney World



Studios




November 3, 2017


Thor: Ragnarok opens in theaters


November 22, 2017


Coco opens in theaters


December 15, 2017


Star Wars: The Last Jedi opens in theaters


Television




August 12, 2017


"Woo-oo!" DuckTales Movie premieres at 12 a.m. and airs for 24 consecutive hours


August 19, 2017


Marvel's Spider-Man debuts on Disney XD (7–8 a.m. ET)


September 23, 2017


DuckTales Series debuts with two new episodes (7 a.m., 11 a.m., 2 p.m., 5 p.m. 8 p.m. and 10:30 p.m. ET/PT)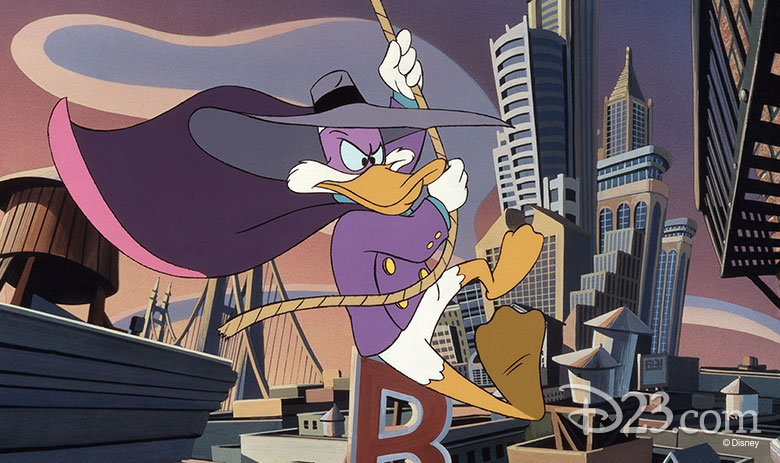 Let's Get Dangerous: Darkwing Duck Will Visit DuckTales
Speaking of Comic-Con, there was a fantastic panel on Friday, July 21, dedicated to Disney XD's forthcoming reboot of DuckTales—featuring the cast (including David Tennant, Kate Micucci, Ben Schwartz, and Beck Bennett) and creative team. And one of the biggest pieces of news to come from said panel? That Darkwing Duck himself will be making an appearance on the series!
According to our friends at Oh My Disney, not only will "the terror that flaps in the night" show up, but so will a bunch of characters from the Disney Afternoon series of the same name.
Audiences at the panel were also privy to an exclusive two-minute-long sneak peek of the show… but lucky for you, they've recently uploaded it onto the world-wide interwebs! Check it out, below: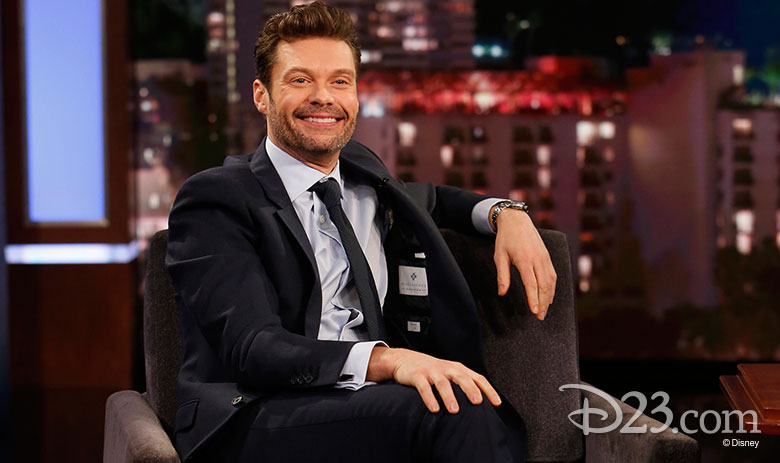 Ryan Seacrest Returns as Host for ABC's American Idol
He's been busy co-hosting ABC's Live with Kelly and Ryan, and he's about to get even busier: Ryan Seacrest is returning to American Idol! The award-winning host and producer was with the beloved music competition since its inception in 2002—and he's ready to help reinvigorate the series as it moves to its new home on ABC.
"It's genuinely hard to put into words what American Idol means to me," Ryan recently said. "I'm so grateful for the show and all the career and life opportunities it's allowed me to experience… To be asked to return this year, at my new home at Disney|ABC, is an honor, if not a bit surreal. I believe ABC is the perfect home for Idol, and I've every confidence the show's legions of fans will love it… "
The nationwide search for America's next music superstar kicks off on Thursday, August 17, as the Idol Bus tour heads out to cities across the country. Check out AmericanIdol.com for more details.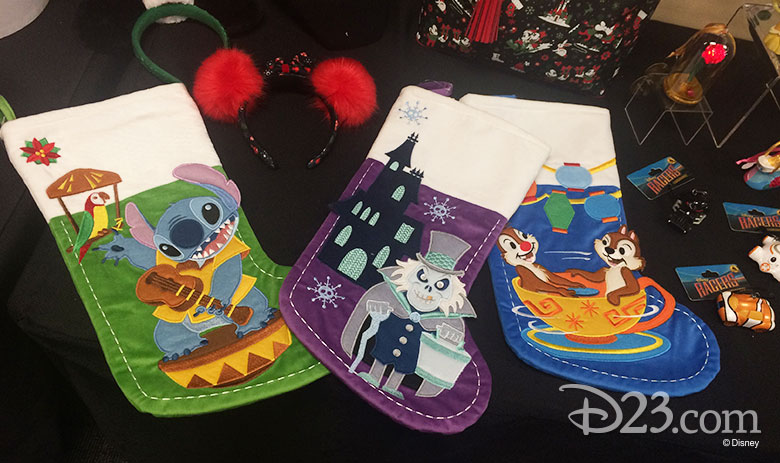 Ho, Ho, Hot—It's Christmas in July at Walt Disney World Resort!
As far as we're concerned, it's never too early to start feeling some yuletide cheer… and the good folks down at Walt Disney World Resort agree! They just celebrated some of the amazing new offerings debuting at the resort for the upcoming holiday season—and D23 was there (with jingle-bells on) to get the inside scoop. Read all about it here!
All-New Trailer for Marvel Studios' Thor: Ragnarok Will Make You Wish It's November
Yet another exciting development at last weekend's Comic-Con was all manner of ridiculously cool news from Marvel Studios… including a brand-new trailer for Thor: Ragnarok! See Chris Hemsworth as Thor and Mark Ruffalo as Bruce Banner/the Incredible Hulk—alongside Marvel newcomers Jeff Goldblum and Cate Blanchett—above.
As we catch back up with the crown prince of Asgard, he's imprisoned on the other side of the universe (without his mighty hammer) and finds himself in a race against time to get home and to stop Ragnarok—the destruction of his homeworld and the end of Asgardian civilization as they know it—at the hands of an all-powerful new threat, the ruthless Hela (Blanchett). Directed by Taika Waititi, Marvel Studios' Thor: Ragnarok thunders into theaters across America on November 3.
Steamboat Willie As Told by Emoji is New and Adorable
We're big fans of the As Told By Emoji series, and their most recent video—released to celebrate World Emoji Day on July 17—is all kinds of adorable. Steamboat Willie As Told By Emoji takes one of Disney's earliest cartoons (and its first one with sound) and imagines what its story might look like in 2017.
Follow along—in black and white—as Mickey pilots a river steamboat, runs afoul of the boat's real captain (that ol' meanie Pete!), meets up with Minnie, and "plays" animals like musical instruments! And make sure to keep watching 'til the (vivid) end.
Minnie Van Service at Walt Disney World Resort
There's a new way to get around Walt Disney World Resort, and it's sure to add some polka-dotted fun to your day! Starting this month, a fleet of Minnie Mouse-themed vans will take guests from Disney's Boardwalk Resort and Disney's Yacht & Beach Club to anywhere they wish around the entire Resort. And that's not all: Pick-ups can be arranged right from a smartphone! Soon enough, a Disney cast member will arrive and drive you to your next destination in the most Minnie-fied way possible…
Keep your eyes peeled for more info on this new point-to-point transportation service as it becomes available.
Dream Big, Princess "Projections" Video Inspires Girls and Kids
The Disney Princesses are a pretty inspirational group of role models—no matter what age you might be—so Disney launched the Dream Big, Princess campaign in 2016 to inspire girls and kids all around the world to realize their own ambitions. Check out this brand-new video, "Projections," which presents just some of the endless possibilities for kids in pursuit of their own big dreams.