By Beth Deitchman
Disney storytelling—it's the reason why Disney's Animal Kingdom is more than just a theme park, and why Big Thunder Mountain Railroad can't simply be described as "a roller coaster." Walt Disney Imagineers bring rich details and backstory to every attraction or experience they create, and in the case of Walt Disney World Resort's Disney Springs they've created what feels like a living history for an entire Florida town.
To set the scene, Imagineers began with the research they're known for. "That's something that's really near and dear to us," Walt Disney Imagineering Portfolio Creative Executive Theron Skees told D23 at the Awaken Summer preview event this spring. "If you think of Expedition Everest — Legend of the Forbidden Mountain, for example, you've got to [travel]—you've got to see it. We actually hired artisans [from that area] to carve and create a lot of those things, to create a level of authenticity," he said. And, Skees detailed, they approached Disney Springs in exactly the same way.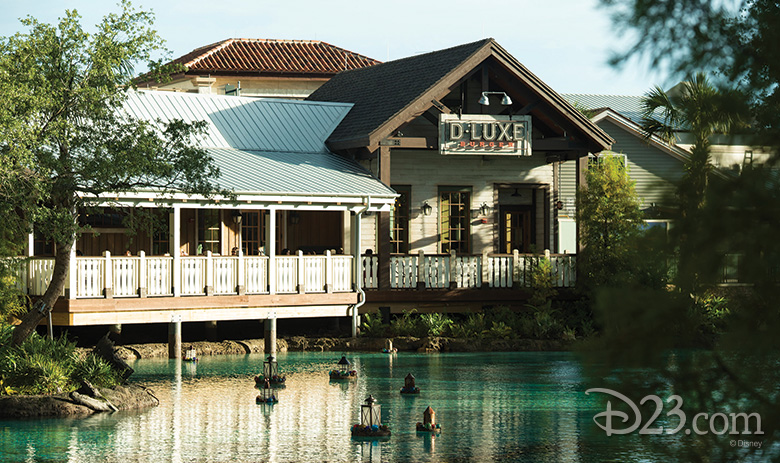 "We did a lot of travel around the state of Florida. We looked at a ton of different types of architecture and buildings, and studied—literally—how people move through a retail, dining, and entertainment facility," he said. Then they began to tell the Disney Springs story.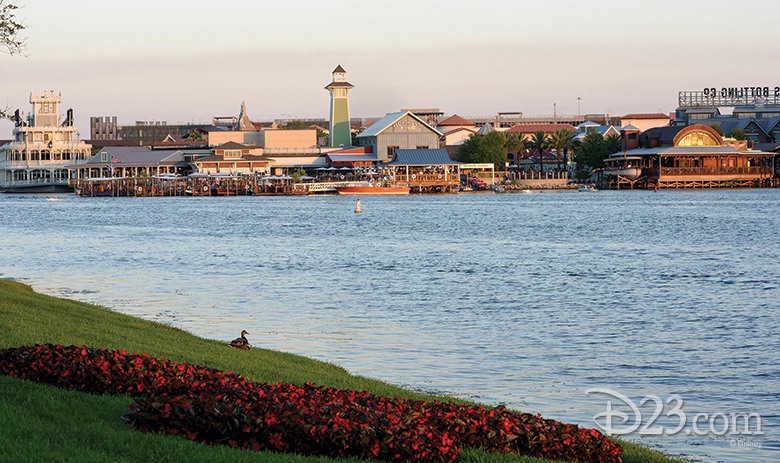 "Every neighborhood represents a different era of time, and it kind of represents a different architectural time period or genre that took place in Florida," Skees explained. Though Town Center opened most recently, it now serves as the main entrance to Disney Springs. As the story goes, Town Center is located around a series of natural springs that drew the first settlers to the area. The Landing served as the town's transportation hub on the waterfront, and was the site of the town's marina, bottling company, and train station. The Craftsman-style Marketplace dates back to the 1930s and 1940s, while West Side is the most contemporary neighborhood found in Disney Springs.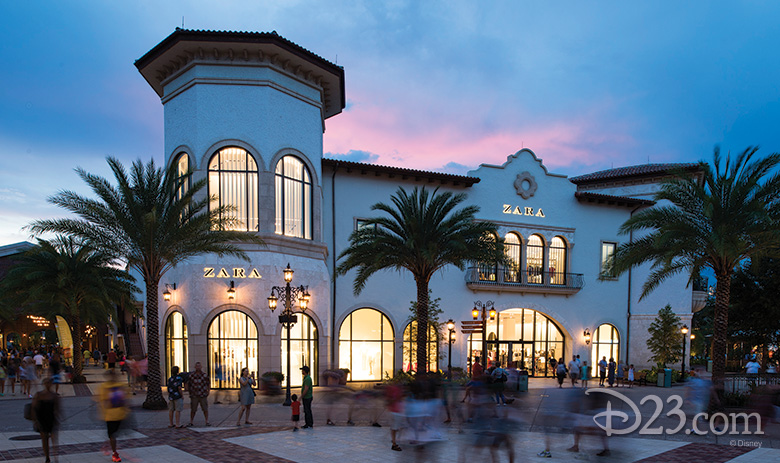 The detail incorporated into each neighborhood is astounding. The Mediterranean-inspired architecture found in Town Center features 15 different shades of white. As you walk through The Landing, you might notice small bas-relief sculptures that are built right into the architecture. According to Skees, "That's a nod to what the town may have sculpted or created to tell the story of what was going on in Disney Springs at that particular time." The Marketplace has a vibe that definitely feels more handcrafted, while West Side shows the town's evolution. Not only are there remnants of Disney Springs' onetime railroad in West Side, but a commemorative plaque in the neighborhood's Exhibition Park touts Disney Springs' Centennial celebration, back in 1950.
Skees pointed to brick groundwork in The Landing as another wonderful example of how Florida history has been integrated into Disney Springs. "This is salvaged brick, over 120 years old…—it's the perfect way to tell the story here and it really underscores our whole story here at Disney Springs of adaptively reusing things."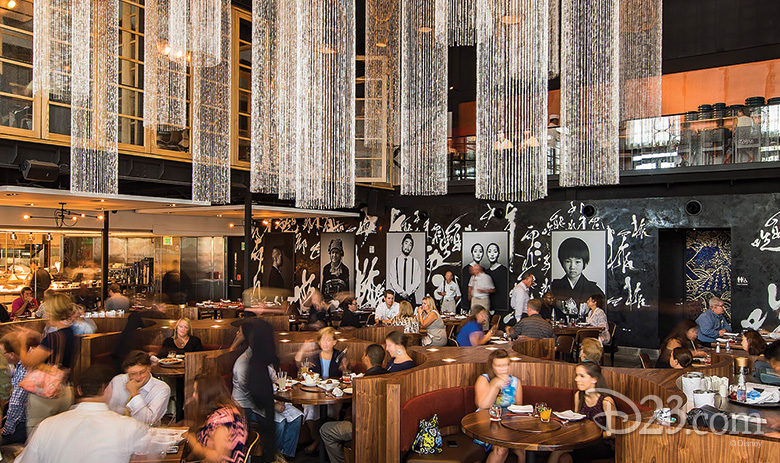 Every shop or restaurant at Disney Springs has its own history. "It's meant to be a collection of buildings that were built over a time period and were really designed and built for a different purpose," Skees said. For example, the Morimoto Asia restaurant is in the building that was once the Springs Bottling Company, and a dramatic chandelier made out of a former bottle conveyance system can be found just inside the main doors to the restaurant. "We had to design [the buildings] in such a way that it captured the original use," Skees explained, "but they had to look like they were lovingly restored and also outfitted with modern light fixtures and modern tables."
No two trips to Disney Springs will ever be the same, Skees emphasized. "Our approach with the entire property was to create a venue where guests are excited about coming back—or just hanging out. If you sit in one place, you get to see part of the experience," and, he added, "The next time you come you could sit in another place and experience something completely different."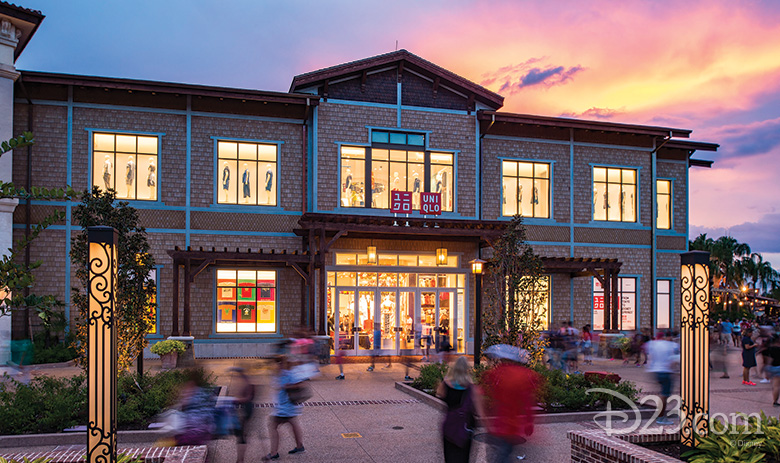 Disney Springs is celebrating its Grand Opening all summer long, and has recently welcomed new retailers such as UNIQLO and Coca-Cola Store, along with new restaurants from James Beard Award-winning chefs—Frontera Cocina by Rick Bayless and Homecoming by Art Smith. And to keep up with news and updates from the waterfront district, visit DisneySprings.com and the Disney Parks Blog.
Don't forget that D23 Gold Members get a discount at Ghirardelli and House of Blues at Disney Springs.