By Courtney Potter
DuckTales joins the Disney XD family this August, and T'Challa returns home in the new Black Panther teaser trailer… Read more, along with other news from around Disney, in this week's news briefs!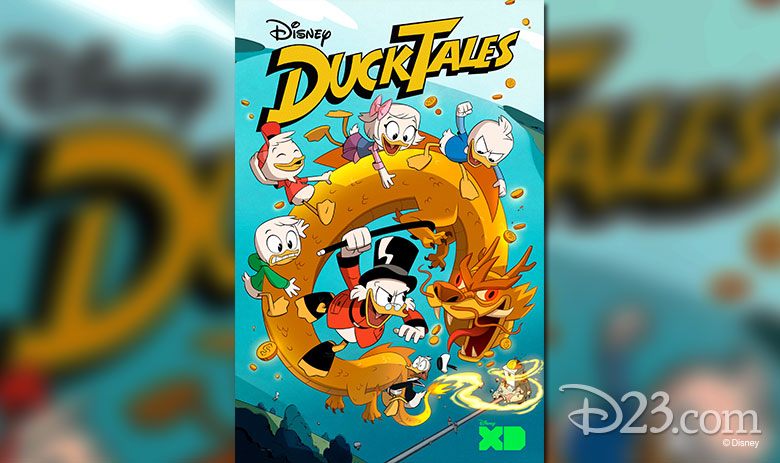 Solve a Mystery and Rewrite History with DuckTales—This August on Disney XD!
Huge news for fans of Huey, Dewey, and Louie and their great-uncle Scrooge McDuck: Disney XD's new DuckTales will premiere with an hour-long movie on Saturday, August 12—and it'll play for 24 consecutive hours! But wait, there's more: Read up on all the DuckTales shenanigans to come over these next few weeks in our D23 rundown, here.
Save the Date!
Be sure to mark these upcoming Disney events on your calendar:
D23 and Walt Disney Archives


July 14-16, 2017


D23 Expo 2017


August 19, 2017


D23's Disney Afternoon on the Lot


October 1, 2017


D23's Fanniversary Celebrates 35 Years of Epcot


October 1, 2017


A Progressive Dinner Celebrating 35 Years of Epcot


October 3, 2017


D23's Sip and Stroll
Parks


August 31-November 13, 2017




Epcot Food & Wine Festival




2019


Star Wars-Themed Lands Opening at Disneyland and Walt Disney World



Studios




June 16, 2017


Cars 3 opens in theaters


November 3, 2017


Thor: Ragnarok opens in theaters


November 22, 2017


Coco opens in theaters


December 15, 2017


Star Wars: The Last Jedi opens in theaters


Television




July 21, 2017


Disney's Descendants 2 debuts on Disney Channel, Disney XD, Freeform, Lifetime and ABC (8 p.m. ET)


July 21, 2017


Raven's Home debuts on Disney Channel (10 p.m. ET)


August 12, 2017


"Woo-oo!" DuckTales Movie premieres at 12 a.m. and airs for 24 consecutive hours


September 23, 2017


DuckTales Series debuts with two new episodes (7 a.m., 11 a.m., 2 p.m., 5 p.m. 8 p.m. and 10:30 p.m. ET/PT)
Thrilling New Black Panther Teaser Trailer
The latest addition to the Marvel Cinematic Universe, Black Panther, growls into theaters next spring—which, for huge Marvel enthusiasts like ourselves, seems like forever to wait. Ever so thankfully, we just got a gift to tide us over… the brand-new teaser trailer! Check out the electrifying clip for the Marvel Studios film, featuring stars Chadwick Boseman, Michael B. Jordan, Lupita Nyong'o, Danai Gurira, Andy Serkis, and Martin Freeman, above.
Black Panther follows T'Challa (Boseman), who, after the death of his father, the King of Wakanda, returns home to the isolated, technologically advanced African nation to succeed to the throne and take his rightful place as king. But when a powerful old enemy reappears, T'Challa's fortitude as king—and Black Panther—is tested when he is drawn into a conflict that puts the fate of Wakanda and the entire world at risk. Faced with treachery and danger, the young king must rally his allies and release the full power of Black Panther to defeat his foes and secure the safety of his people and their way of life. Look for Black Panther in theaters on February 16, 2018.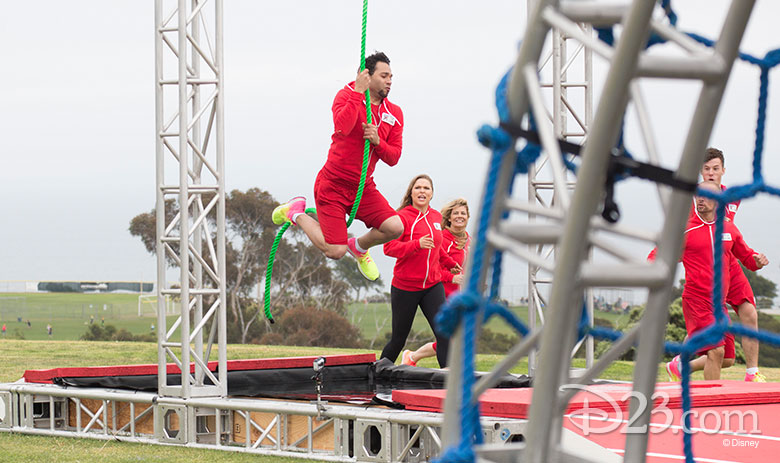 TV Fans, Rejoice! Teams Announced for ABC's Battle of the Network Stars
Here at D23 News Briefs, we're massive, unabashed, lifelong fans of television—so when we found out who'll be appearing on ABC's reboot of the fan-favorite series from the 1970s and '80s, Battle of the Network Stars, we went a little nuts (in the best way possible)…
A whopping 100 stars, from 14 different network and cable companies (!!!), will feel—as ABC's Wide World of Sports used to say—"the thrill of victory and the agony of defeat" whilst playing a variety of athletic games on the campus of Pepperdine University in Malibu, California (the location of the original show). And just who are these stars, you ask? Celebs from shows as diverse as current ABC hits like Modern Family, Scandal, The Goldbergs, and How to Get Away with Murder; awesome '90s series including Melrose Place, Beverly Hills, 90210, and Buffy the Vampire Slayer; and true '70s and '80s classics including The Incredible Hulk, Dallas, CHiPs, Perfect Strangers, The Facts of Life, The Partridge Family, Eight is Enough (and many more) will be taking part. Look for appearances by Barry Williams from The Brady Bunch, Jimmie "J.J." Walker from Good Times, Todd Bridges from Diff'rent Strokes, and even Jenna von Oy from Blossom. And that's just the tip of the TV-rific iceberg.
Don't miss Battle of the Network Stars, premiering Thursday, June 29, only on ABC!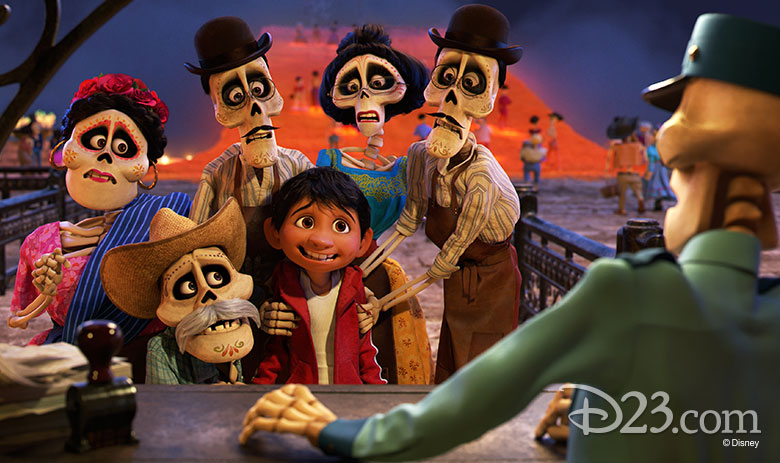 The Land of the Dead Comes Alive in Latest Coco Trailer
Miguel (voice of Anthony Gonzalez) and his dog Dante are set to take an incredible adventure to the Land of the Dead this fall, when Disney•Pixar's Coco debuts in theaters. Want to get a taste for the film's colorful, spirited world? Check out the new trailer here.
More Adventures with Frozen's Olaf the Snowman
Speaking of Coco, a new animated featurette is set to premiere with Disney•Pixar's latest. Check out the new trailer for Olaf's Frozen Adventure, a holiday romp with all your Frozen favorites, above. It's the very first collaboration between Walt Disney Animation Studios and the folks at Pixar!
Featuring four new original songs, the 21-minute featurette welcomes the original cast and characters back to the big screen, including Olaf (voice of Josh Gad), who is on a mission to harness the best holiday traditions for Anna (voice of Kristen Bell), Elsa (voice of Idina Menzel), and Kristoff (voice of Jonathan Groff). Directed by Emmy®-winning filmmakers Kevin Deters and Stevie Wermers-Skelton (Prep & Landing) and produced by Oscar® winner Roy Conli (Big Hero 6)—with original songs by Elyssa Samsel and Kate Anderson (the upcoming musical Between the Lines)—Olaf's Frozen Adventure will be in theaters in front of Coco for a limited time, beginning November 22.
Excelsior! Stan Lee Assembles a Gaggle of Super Heroes for Disney Cruise Line
Looking for some awesome adventure out on the open water? Disney Cruise Line is kicking off its inaugural Marvel Day at Sea this October, on select seven- and eight-night cruises from New York City (and later on select five-night voyages from Miami). And in case you're wondering which super heroes you can expect to mix and mingle with—during fantastic deck parties, immersive new shows, photo opportunities, and all kinds of new games and activities—take a gander at the video, above…
See the man himself, Stan Lee, contact some of your very favorite Avengers (Peter Quill, anyone?), and give them the scoop on what to prepare for their Disney cruise. For more information on Marvel Day at Sea, visit DisneyCruiseLine.com/Marvel.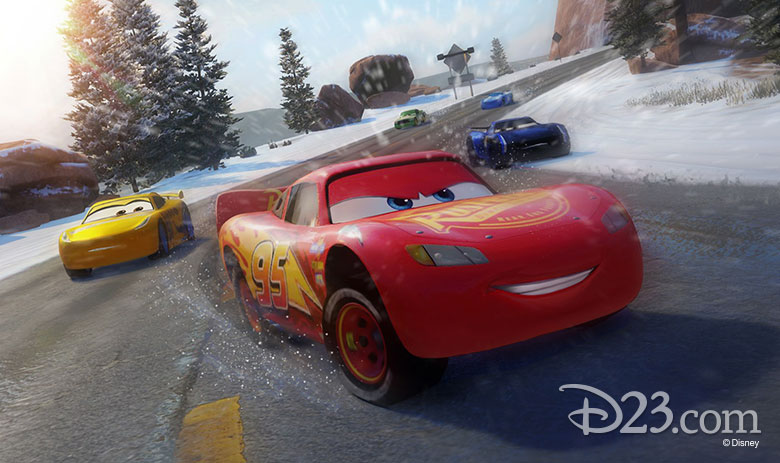 Rev Into Action with Cars 3: Driven to Win
Bring a little Cars 3 magic into your very own home! Just this week, Disney Consumer Products and Interactive Media, along with Warner Bros. Interactive Entertainment, announced that a brand-new competitive racing game for PlayStation® 3 and 4, Xbox One, Xbox 360, Nintendo Switch, and Wii U—all based on Lightning McQueen's latest exploits—is now available.
Developed by Avalanche Software and inspired by the upcoming film, Cars 3: Driven to Win allows players to take the driver's seat and set out in action-packed adventures as they join Lightning McQueen and Cruz Ramirez in preparation to take on rival racer Jackson Storm. With more than 20 customizable playable characters to choose from, including popular heroes from the Cars franchise and next-generation racers, and more than 20 unique tracks across 13 iconic race environments from the film, Cars 3: Driven to Win also allows you to customize your racing adventure and uncover a wide variety of possible experiences through its fun re-playability. You can even use its local split-screen cooperative play to race friends and family.
And don't forget: Cars 3 zooms into a cineplex near you on Friday, June 16.
Pixar's Pete Docter Visits The Music of Pixar LIVE at Disney's Hollywood Studios
Our pals at the Disney Parks Blog recently met up with Pixar filmmaker Pete Docter (Inside Out, Monsters, Inc., Up) as he took in a performance of the very cool new show The Music of Pixar LIVE! A Symphony of Characters at Disney's Hollywood Studios. Playing three times nightly at the Theater of the Stars, following the regular daily performances of Beauty and the Beast – Live on Stage, the show features a live orchestra (cool, right?!) playing highlights from the scores of favorite Pixar films, including Toy Story, Finding Nemo, Up, and even Cars 3… all while giant screens show clips, outtakes, and interview excerpts with some of the folks behind the music.
See what Pete finds so amazing about The Music of Pixar LIVE! in the clip, above. If you're making a trip to Walt Disney World Resort this summer, don't miss the tune-filled fun!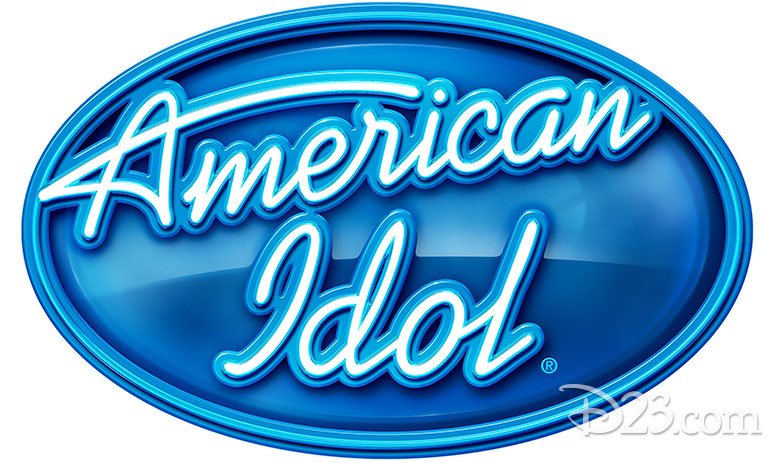 Are You the Next American Idol? Audition This Summer and Find Out!
It's been 15 years since the debut of American Idol—and in celebration of the show's big anniversary (as well as marking the birth year of this new season's youngest eligible performer), ABC and Idol producers have announced the start of auditions for the show!
The nationwide search for the next superstar kicks off on Thursday, August 17, as the Idol Busses (one on each coast) jump into gear across the U.S. of A.—offering hopefuls the chance to audition for a shot at superstardom.
From Portland, Oregon, to Orlando, Florida… from Tulsa, Oklahoma, to Pittsburgh, Pennsylvania, American Idol will search every corner of the nation in its pursuit for talent. Auditioning has never been easier, with the series also taking to the Internet; performers can submit audition videos online (starting now!) at www.AmericanIdol.com, or by showing off their talent via Instagram, Facebook, Twitter, or the Musical.ly app using the hashtag #TheNextIdol.
Think you have what it takes? (And are you at least 15 years old?) Find out more—including the full list of audition cities—at AmericanIdol.com.