By Jocelyn Buhlman
To celebrate Mickey Mouse's birthday on November 18, D23 has rounded up a list of reasons why we adore the big cheese. What's your favorite thing about Mickey?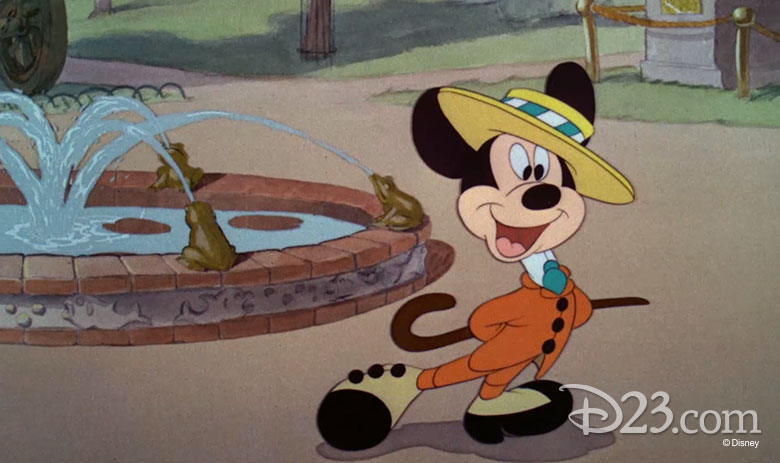 He's rocking a timeless sense of style.
From the simplest look to the sparkliest of suits, Mickey Mouse has a style for the ages. Of course, we adore his red shorts and yellow shoes, but we can't forget his iconic looks like his sorcerer's hat, his band uniform, and even his disco jumpsuit! And be sure to stop by Disney theme parks to see Mickey dressed for any occasion, whether it be a safari hat for Animal Kingdom, a newsboy suit for dancing around Buena Vista Street at Disney California Adventure, or bundled up in his coziest clothes for the parks' holiday celebrations! Fashionistas, take note, because Mickey has miles of styles!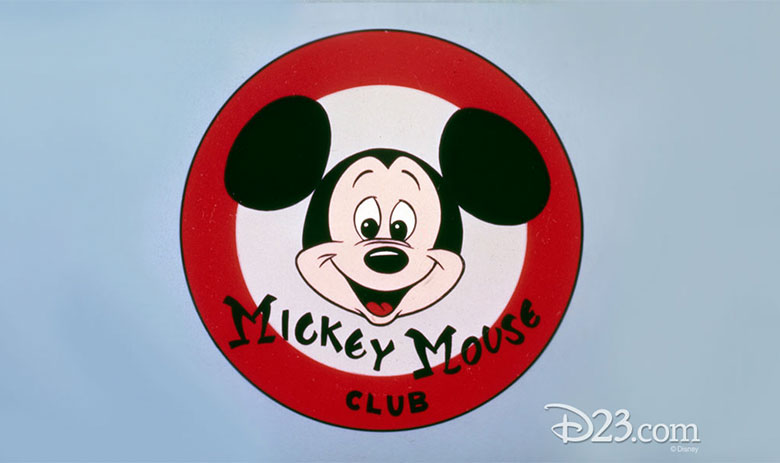 He's the symbol of our childhood.
Whether you were born when Mickey premiered or just last year, everyone has fond childhood memories of Mickey. He's the quintessential symbol of childhood, entertaining us in his cartoons and welcoming our families to his theme parks, and even inspiring us to use our imaginations and follow our dreams! Whenever we see Mickey, we remember how it feels to be a kid, since like Walt Disney once said, "Adults are only kids grown up, anyway."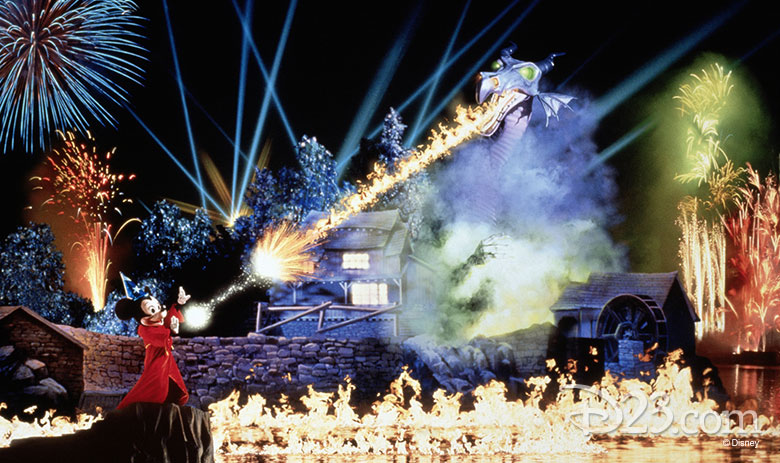 He's full of boundless imagination.
When we think of Disney, we think of creativity and storytelling and adventures in far-off lands. Mickey Mouse embodies that creative spirit with his boundless imagination. As the star of Disneyland and Disney Hollywood Studios' show Fantasmic!, Mickey uses his boundless imagination to fight off a rogue's gallery of Disney villains, culminating in a battle of imaginations between himself and Maleficent, now transformed into a dragon. With an imagination that bold and beautiful, it's no wonder that Mickey symbolizes the creativity of Disney.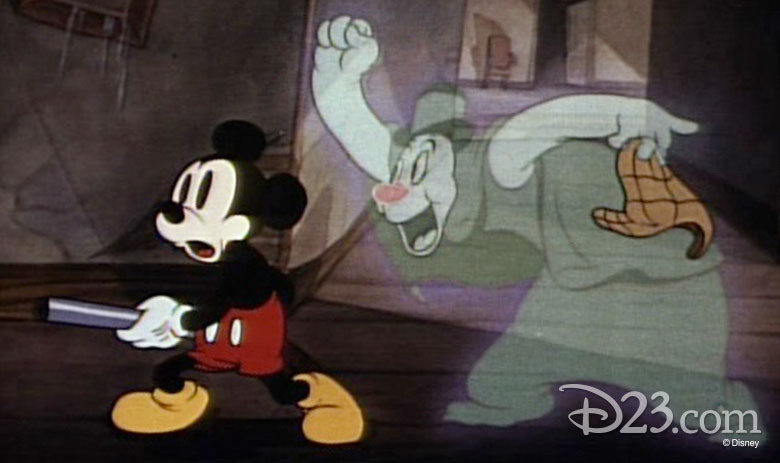 He's a mouse-ter of all trades.
One of the many perks of starring in countless cartoons is lots of work experience—just ask Mickey! He's driven a boat, flown a plane, hunted ghosts, cleaned clocks, and even ruled as a king! And, of course, he's the welcoming host at Disney theme parks all over the world and the leader of the Mickey Mouse Club, too! You'd wonder how Mickey can do it all, but don't forget, he's been learning magic, too!
He's a romantic at heart.
Even from the very first cartoon, Mickey Mouse has been trying to woo his love, Minnie Mouse. So many of his adventures are centered around flirting with her, taking her on dates, or just showing her how much he cares. And why shouldn't they be? If you knew a lovely lass like Minnie, you'd be head over heels for her, too!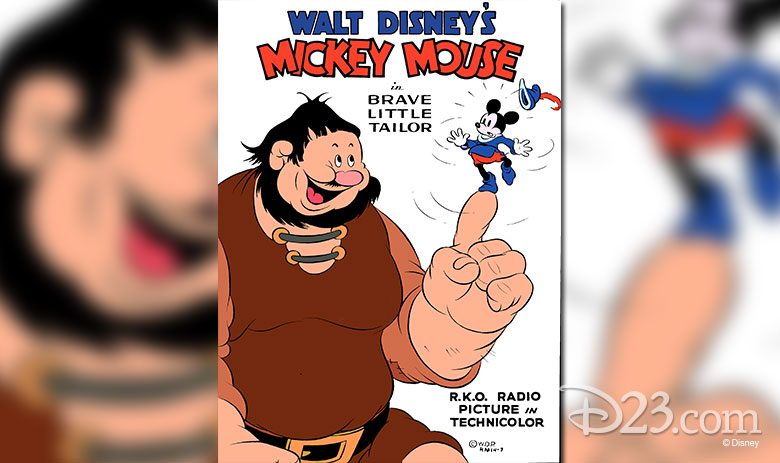 He's small but mighty.
Could you imagine fighting giants, mad scientists, or even a team-up of Disney's deadliest villains? Would you be brave, or would you be shaking in your mouse ears? Mickey's had to face off against all of them, and more! His bravery is an inspiration to us all, as no matter how large or scary the foe, Mickey always stands up for the side of goodness! We may not be fighting fire-breathing dragons any time soon, but we still take inspiration from Mickey's bravery when we face our day-to-day trials.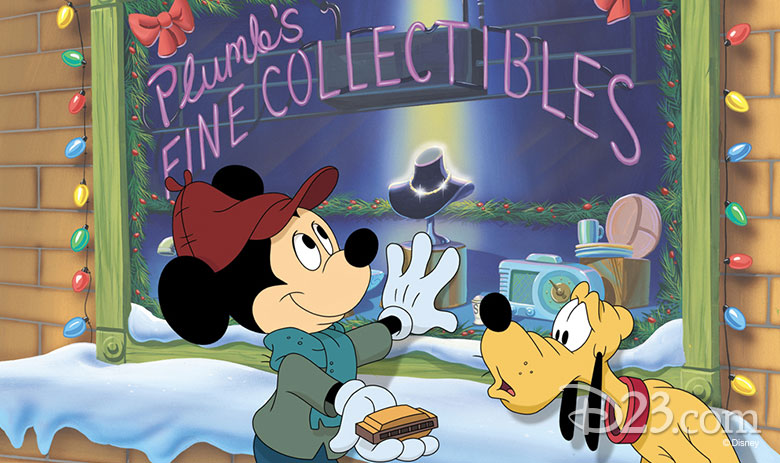 He's the everyman of the story.
In any classic Mickey Mouse story, you have the main characters: quick-tempered Donald Duck and reliably scatterbrained Goofy causing trouble wherever they go—led by Mickey Mouse, who has to deal with all the cartoon mischief. He's the everyman we can all relate to: a pure-hearted force of good who sometimes likes to cause a little mischief. We can see ourselves in Mickey's adventures and acknowledge our own potential through Mickey's own achievements—he represents all of us when we watch his cartoons.