By Zach Johnson
International Friendship Day is here—the day that starts and ends with friends!
Mickey & Friends are an eclectic group of relatable characters who remind us just how important friends are. This International Friendship Day, Mickey Mouse, Minnie Mouse, Pluto, Goofy, Donald Duck and Daisy Duck (aka the Sensational 6) invite you to celebrate friendship and share your unique friendship styles. There are so many fun ways to join the fun with the Sensational Six on July 30.
How will you celebrate? We've got a few ideas…
In honor of International Friendship Day, Disney is teaming up with Starlight Children's Foundation to offer a one-of-a-kind opportunity to win a personalized message from the original friends Mickey, Minnie or Goofy on CAMEO. For each contest entry, Disney will make a donation (up to a maximum of $350,000) to Starlight Children's Foundation to produce one Mickey & Friends-themed Starlight hospital gown (up to a maximum of 16,000 units), which will help deliver happiness to seriously ill children and their families.* For more information, click here.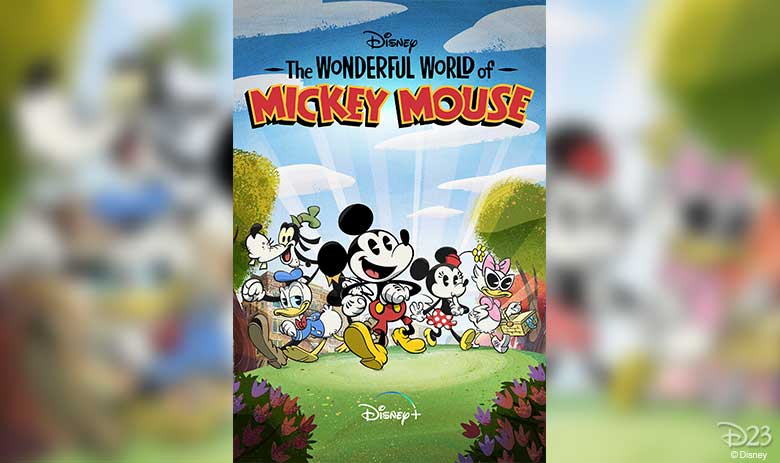 Disney+ is the home for all Mickey & Friends content, including all-new episodes of The Wonderful World of Mickey Mouse! The second batch of episodes began streaming Wednesday. Each seven-minute short is filled with laugh-out-loud comedy, modern settings, timeless stories, new music and the classic art style of the Mickey Mouse shorts.
The music of friendship: Released today, DCapella has a brand-new song and music video "Mickey's Friendship Mashup," featuring a medley of "You've Got a Friend in Me" (Toy Story), "We're All in This Together" (High School Musical) and "Friend Like Me" (Aladdin). That's not all, as Mickey & Friends have curated a friendship-themed music playlist by Walt Disney Records, steaming now!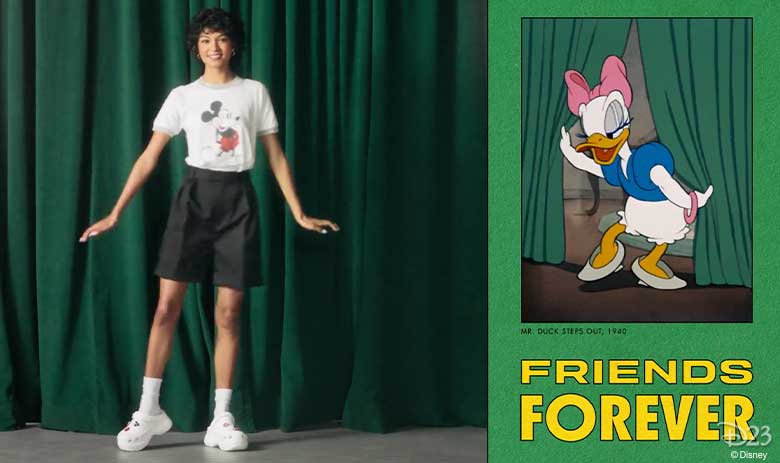 The second year of Mickey & Friends: Stay True celebrates The Style of Friendship, encouraging you to share unique friendship stories and styles—just like Mickey & Friends! World-class photographer Misan Harriman has been capturing images of celebrities and everyday people expressing their unique Style of Friendship. These photographs will be featured in an exclusive virtual exhibition—which will showcase Harriman's full works—and launch later this summer. In addition, Pop-In@Nordstrom will feature a dedicated Mickey & Friends online and in store shop-in-shop. For the first time in the United States, consumers will be able to shop pre-owned and upcycled apparel and a carefully curated collection of limited-edition pieces inspired by the unique personalities and friendship styles of each member of the Sensational Six crew. Check out more from Nordstrom.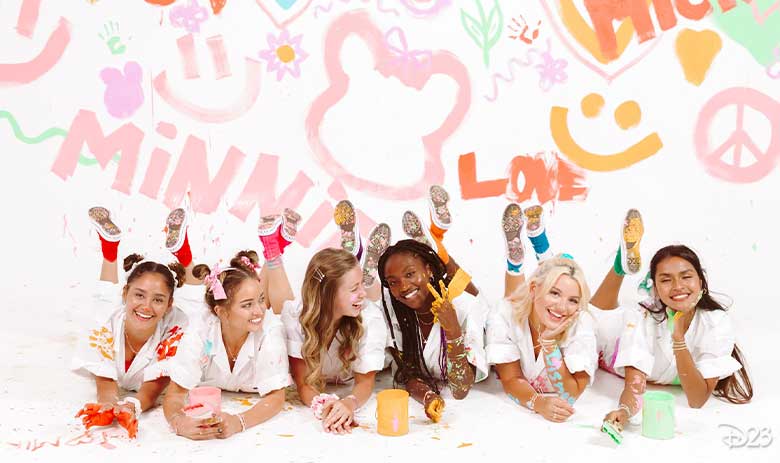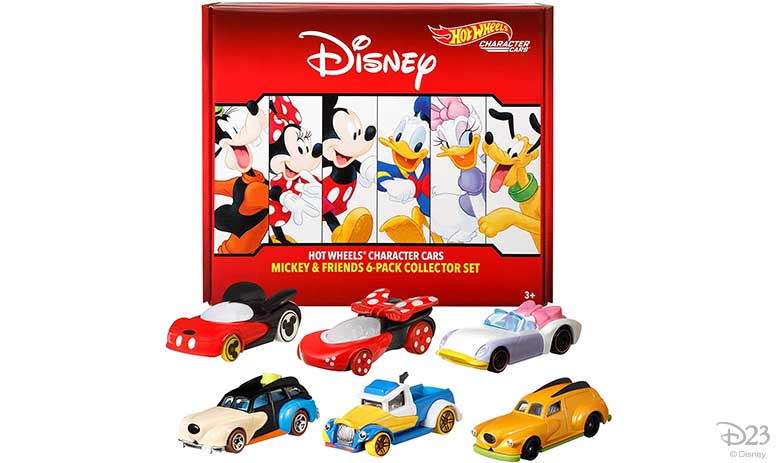 Throughout the month leading up to International Friendship Day, the Sensational 6 have inspired new product collaborations and retail collections, encouraging consumers to express their Style of Friendship! In addition to Pop-In@Nordstrom, keep an eye out for exciting new products from Adidas, BaubleBar, Dose of Colors, Pandora, Pura Vida, Ray-Ban, Society6, Torrid, Uniqlo and Vera Bradley.
*No purchase necessary. Open to entrants in the United States only. Visit the official site https://disney.cameo.com/mickeyandfriends for entry and rules. Contest ends August 5, 2021.